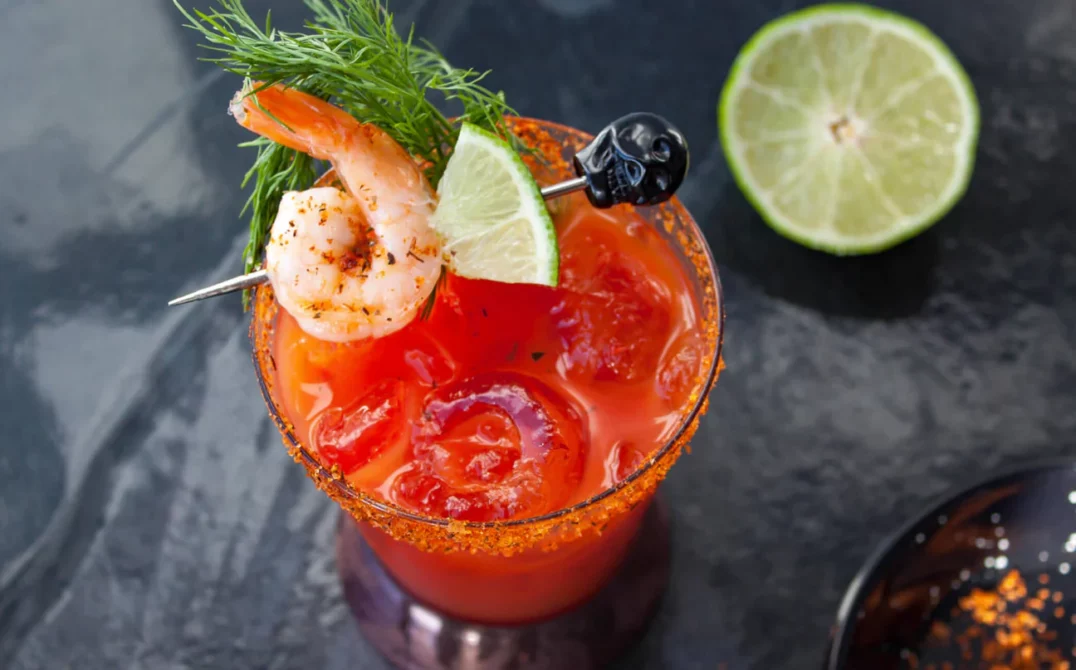 Partner Spotlight: Walter Caesar's Ocean Wise Caesar Recipe 
We can't think of a better way to celebrate National Caesar Day than with a partner feature on Walter Caesar!
Sustainable seafood probably isn't the first thing you think of when enjoying a crisp Caesar on a hot summer day; but luckily it was on Walter Caesar's mind when crafting their signature Caesar mix.
Walter Caesar is Canada's first all-natural craft Caesar mix, proudly made in Canada in small batches with premium ingredients. They are also our first (and only!) Ocean Wise recommended Caesar brand. All their products are crafted with 100% sustainable Atlantic clams.
They've made their fair share of Caesars over the years, so many in fact, they have an entire book dedicated to this cocktail that even features a recipe from a pretty well-known celebrity (hint: his name may or may not rhyme with Bryan Benolds…)
To celebrate National Caesar Day – and sustainable seafood – here's one of our favourite Caesar Recipes from our Ocean Wise Seafood partner Walter Caesar that is inspired by the West Coast!
Pacific Rim Caesar – A Walter Caesar Recipe
Ingredients:
2 oz. gin
4 oz. Walter Craft Caesar Mix (Classic Spice)
3 dashes Sriracha
1 tsp soy sauce
small pinch grated ginger
squeeze lime juice
Rim:
Honey
Walter Craft Caesar Rim
Rim glass with honey & Walter Craft Caesar Rim. Fill glass with ice, add gin and Walter Craft Caesar Mix (Classic Spice), remaining ingredients, stir gently. Garnish with grilled shrimp and lime wedge. Cheers.
If you're looking to really infuse flavors of the ocean into your Pacific Rim Caesar, we recommend getting creative with your garnishes. Here are some sustainable seafood options to help you get inspired:
Spot Prawns – The commercial fishing season for this highly sustainable BC Prawn lines up perfectly with National Caesar Day, almost like they were meant to go together!
Kelp – Did you know that farmed seaweed and kelp of any species is Ocean Wise Recommended? Kelp and Seaweed are incredibly sustainable and add a delicious umami flavor to any dish (or in this case cocktail!)
Dungeness Crab – Adding a Dungeness Crab leg to your Caesar is just about as fancy as you can get. So, if your goal is to impress, this sustainable and in-season seafood is your best bet.
Oysters – Why not double down on sustainable shellfish in your Caesar and kick off your drink with a raw oyster?
If you're still craving more after the Pacific Rim Caesar, we highly recommend checking out the recipe library on Walter Caesar's website. They have several gourmet Caesar recipes inspired by different Canadian regions and ingredients.
Don't forget to tag us at @oceanwiseseafood and @waltercaesar on social media when sharing your concoctions. And Happy National Caesar Day!
Remember to always check for the Ocean Wise logo when shopping for sustainable seafood products to be sure you're getting an ocean-friendly option.