Sightings Network
When you report sightings, large ships in your area are immediately alerted so they can take measures to avoid a ship strike or disturbance.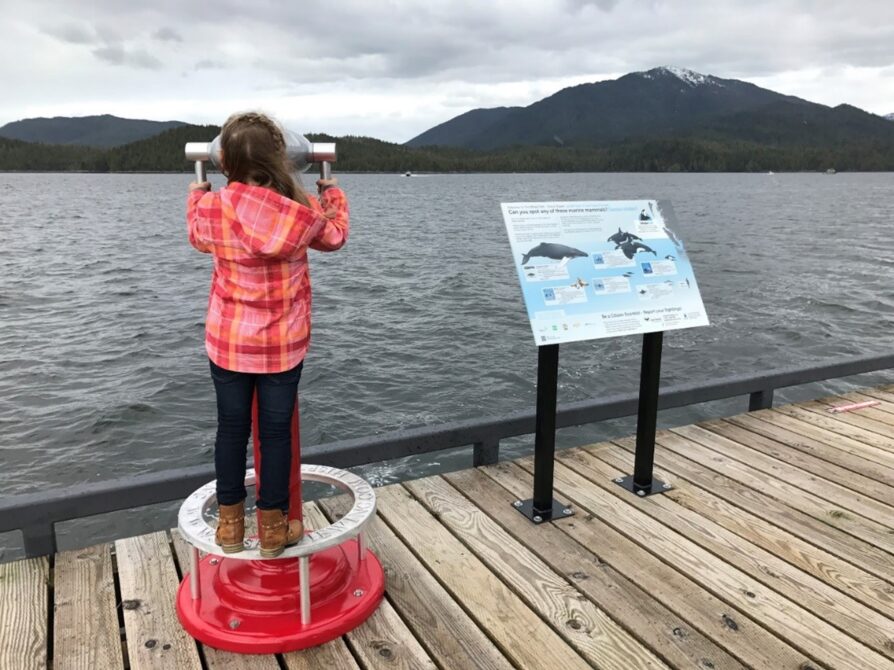 7,300
Coastal community members who regularly report sightings.
12 out of 23
Species of whales, dolphins, porpoises and sea turtles found in BC are listed as endangered threatened or of special concern.
320,000+
Sighting reports in the past 20 years.
About the Ocean Wise Sightings Network (formerly BCCSN)
As one of the longest-standing and most successful citizen science programs in Canada, the BC Cetacean Sightings Network (BCCSN) has gathered cetacean (whales, dolphins, and porpoises) sighting reports from volunteer observers of diverse backgrounds for over 22 years. In 2023, recognizing our expansion to new geographies, we changed the name of the program to the Ocean Wise Sightings Network (OWSN). We continue our work in BC, but also across Canada and around the globe.
The beauty of the Ocean Wise Sightings Network is that by employing a variety of outreach events, community members are encouraged to contribute to our conservation efforts and report their sightings. This data plays an integral role in various conservation projects concerning cetacean health and monitoring, and can be useful in identifying critical habitat, developing species-specific recovery strategies, and implementing regulations related to cetaceans and harmful human activities.
Individual sighting reports are also relayed in real-time to Ocean Wise's WhaleReport Alert System (WRAS), a tool developed for ship captains of large commercial vessels (e.g., ferries, tugs, and freighters) to alert them of the presence of whales within 10 nautical miles of their location. The WRAS functions to provide advance warning to mariners to reduce their impacts on nearby cetaceans by slowing down, re-routing, or halting their vessel.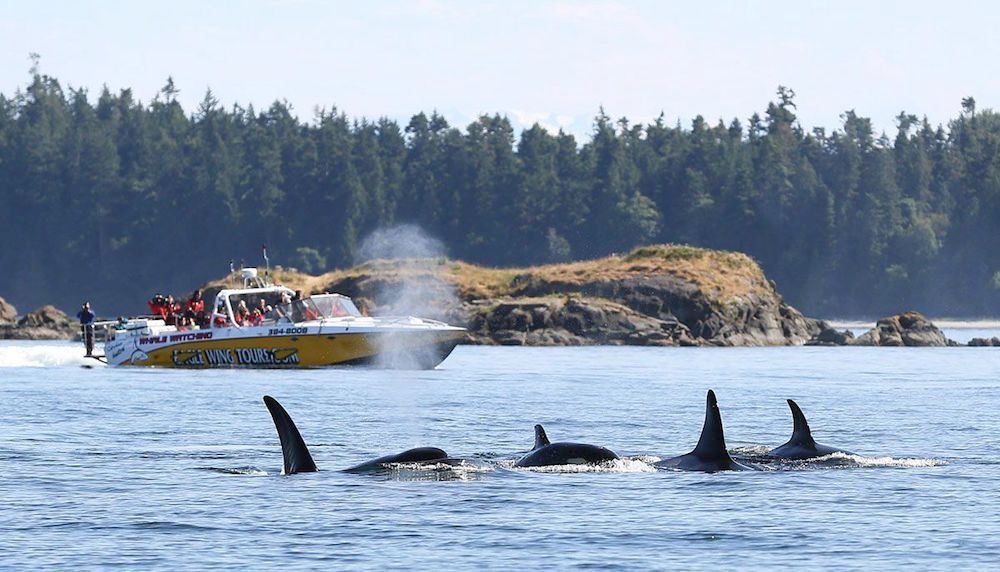 How Sightings are Used
Regularly monitoring the distribution and abundance of cetaceans (whale, dolphin, and porpoises) is key to understanding their population status and the threats they face.  However, the vast and remote nature of our oceans can make frequent assessment of these populations via traditional scientific surveys challenging. As a solution, Ocean Wise has built a diverse and dedicated network of coastal community members who regularly report their cetacean and sea turtle sightings in support of conservation-based research. This database is the primary source of information on the occurrence of cetaceans and sea turtles in BC, Washington, and Alaskan waters. Subsets of the data it contains have supported hundreds of conservation-based research projects. 
In addition to supporting research, real time sighting reports are sent to large ships via the WhaleReport Alert System, creating safer waters for whales by reducing the risk of ship strike.