7,300
Coastal community members who regularly report sightings.
12 out of 23
Species of whales, dolphins, porpoises and sea turtles found in BC are listed as endangered threatened or of special concern.
320,000+
Sighting reports in the past 20 years.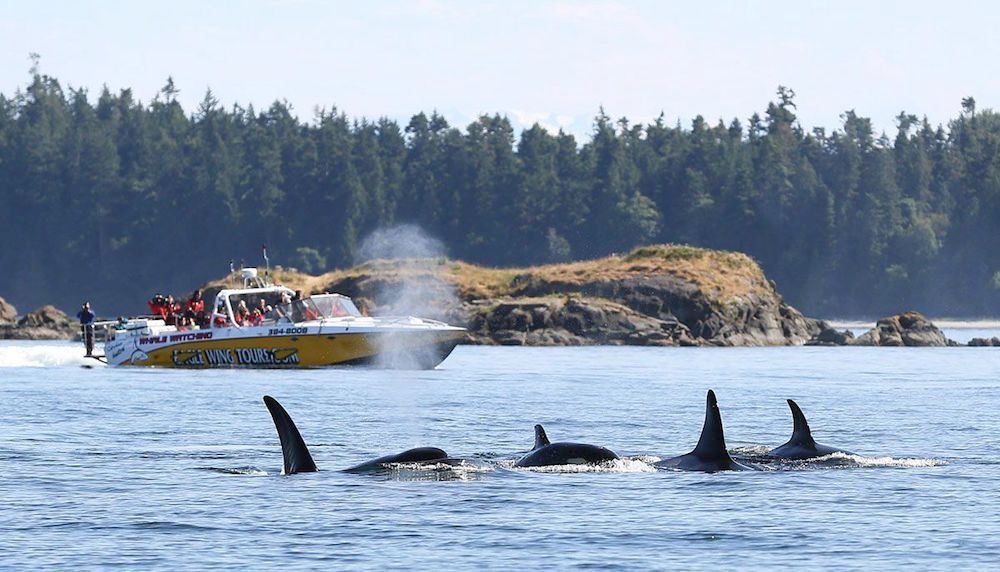 How Sightings are Used
Regularly monitoring the distribution and abundance of cetaceans (whale, dolphin, and porpoises) is key to understanding their population status and the threats they face.  However, the vast and remote nature of our oceans can make frequent assessment of these populations via traditional scientific surveys challenging. As a solution, Ocean Wise has built a diverse and dedicated network of coastal community members who regularly report their cetacean and sea turtle sightings in support of conservation-based research. This database is the primary source of information on the occurrence of cetaceans and sea turtles in BC, Washington, and Alaskan waters. Subsets of the data it contains have supported hundreds of conservation-based research projects. 
In addition to supporting research, real time sighting reports are sent to large ships via the WhaleReport Alert System, creating safer waters for whales by reducing the risk of ship strike.