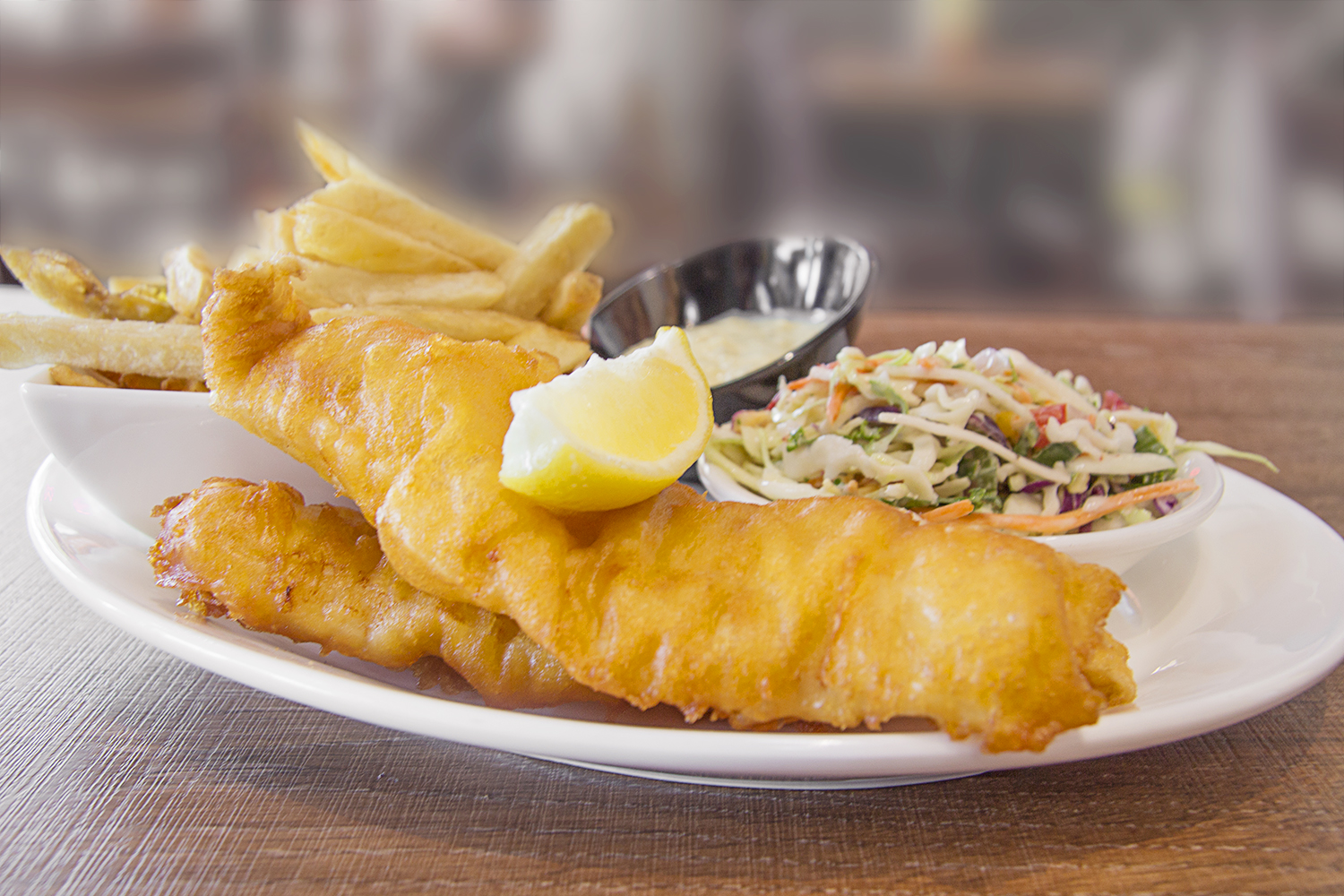 Beyond Seafood: Sustainability at Ricky's Restaurants
Many Ocean Wise Seafood partners have sustainable activities on the go aside from responsible sourcing of seafood items. Ricky's Family-style Restaurants, who have been an Ocean Wise partner since 2014, are one such example of a chain of restaurants making deeper commitments to sustainability. "At Ricky's, our sustainability vision is ingrained throughout our systems and processes," says Ricky's Director of Operations Andy Lewicki. "Our three main target areas of sustainability are food waste reduction, restaurant waste reduction, and sourcing sustainable products."
Food waste reduction has been top of mind for Ricky's for a long time, and they have implemented several innovative strategies to achieve aggressive targets to reduce food waste. Pre consumer strategies of theirs include ordering systems that predict product orders based on historic use to avoid over-ordering, and a specialized rotation system to ensure all ingredients are used to their fullest, freshest potential. Food waste bins are located at each prep station, and the contents are carefully recorded with all spoiled food added to waste tracking sheets. Over time, Ricky's are utilizing this tracking system to make sure their strategies are effective in reducing waste
On the consumer-facing side for food waste, Ricky's are constantly tracking leftovers from guests to adjust portions. When diners are unable to finish their meals, they are encouraged to bring home (in reusable containers of course!) their leftovers to enjoy later. Consistent audits help Ricky's determine what menu items aren't performing well, so they can eliminate those and associated wasted products. Finally, ingredients are also reviewed on a constant basis to optimize their use across dishes and to find opportunities to repurpose them.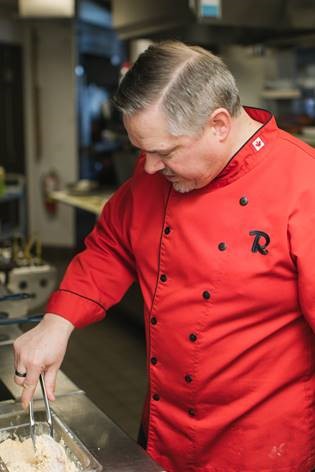 Reducing restaurant waste – non-organic materials – is another aspect of Ricky's sustainability activities. One of the most common waste items for many restaurants across Canada is fryer oil. By using a specially formulated oil designed to withstand heavy duty frying, in addition to their fryer filtration system, Ricky's fryer oil lasts 50% longer, necessitating its disposal 73% fewer times a year. When the time comes to change the oil, the old stuff is disposed of in an environmentally friendly manner.
After global concerns for reducing single-use plastic items gained momentum, Ricky's was ready to respond and in 2019 they made the transition to 100% paper straws! To further reduce waste, now only two drinks –milkshakes and Caesar cocktails – come with a straw included (however, they do continue to provide paper straws to any customer upon request). They are also currently transitioning to bamboo toothpicks for use on their sandwiches and burgers in an effort to progressively reduce single-use plastics use.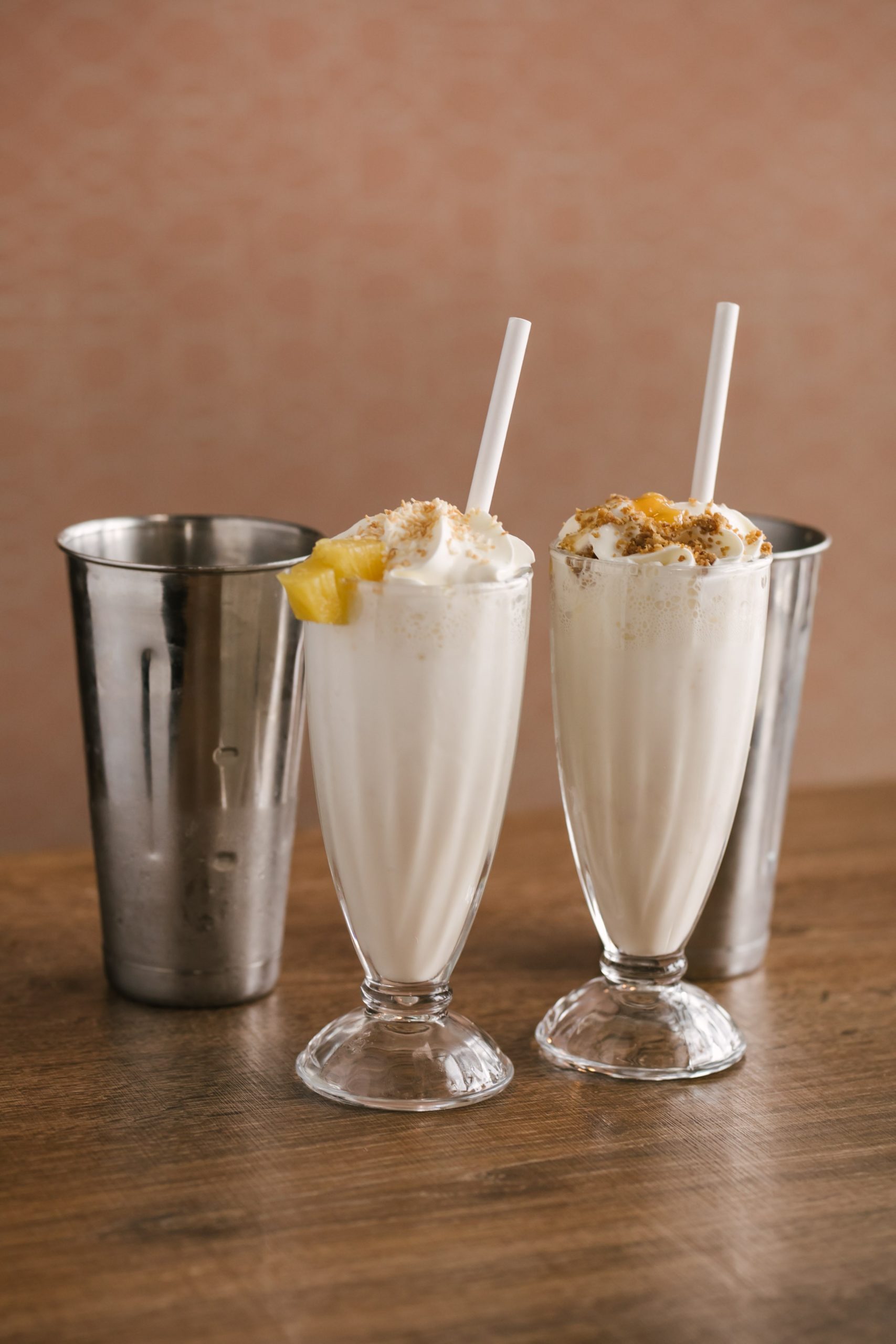 In addition to using only Ocean Wise recommended fish for their fish and chips, Ricky's has committed to serving only Rainforest Alliance certified coffee and Raised Without Antibiotics (RWA) breakfast meats throughout their restaurants. "Putting sustainable practices into place can be challenging with a chain of this size, but given the state of things right now, we feel that it is well worth the effort. We've found this journey incredibly rewarding," says Lewicki. Ultimately, the more consumers ask for, and even demand, certain sustainability practices be in place, the easier it is for Ricky's to work with all parties involved to bring initiatives forward. And that's something we can all get on board with!
Written by Ocean Wise Senior Account Representative Claire Dawson