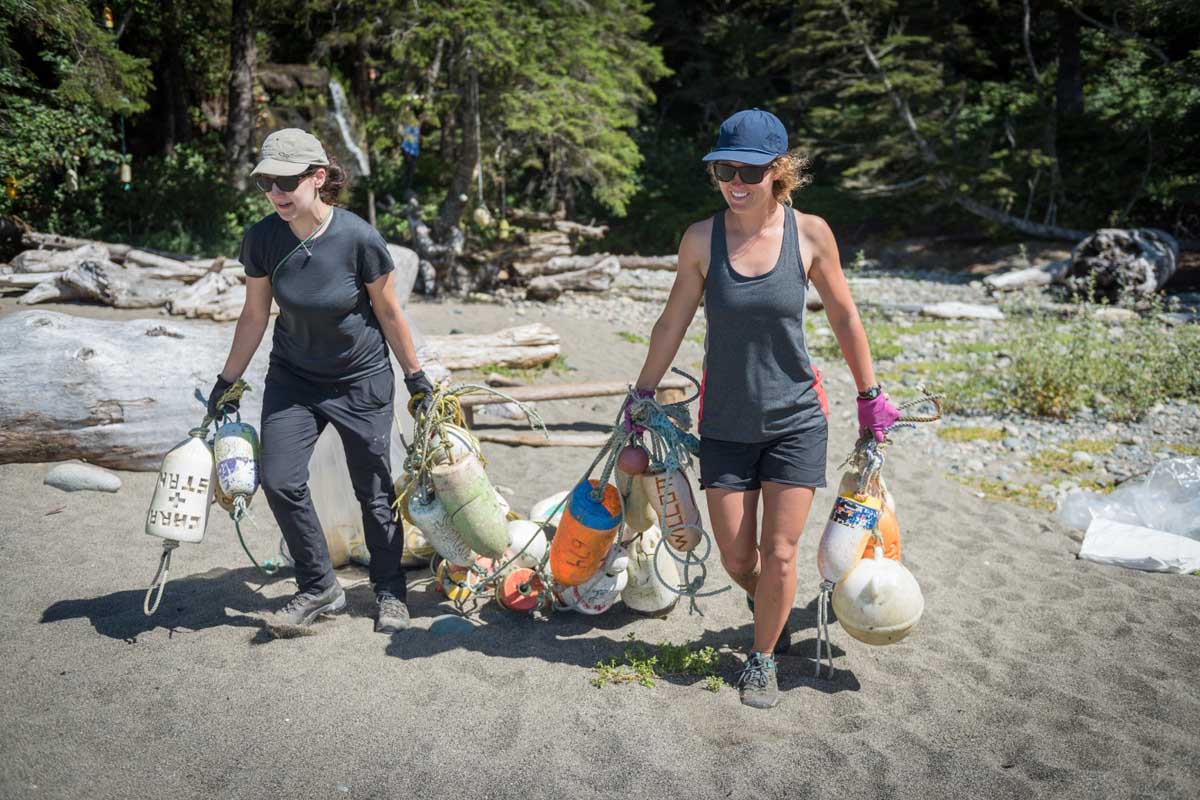 West Coast Trail Styrofoam Monsters
By Rachel Schoeler, Shoreline Cleanup volunteer, swimmable water advocate and avid open water swimmer 
Styrofoam monsters the size of grown adults, never-ending pits of plastic bottles and mazes of rope that will make your head spin.
This describes a shoreline cleanup I recently attended along the West Coast Trail in Pacific Rim National Park with the Great Canadian Shoreline Cleanup. I have attended a number of cleanups in the Vancouver area and in the Fraser Valley but nothing would prepare me for a cleanup quite like this.
The trip started with an early morning ferry to maximize our cleaning time on the trail. We arrived in Port Renfrew in the late morning and made our way by boat to Walbran Creek. We got to work right away and decided to do a quick cleanup before dinner. We chose a small section of the beach near camp and figured we would be done in no time.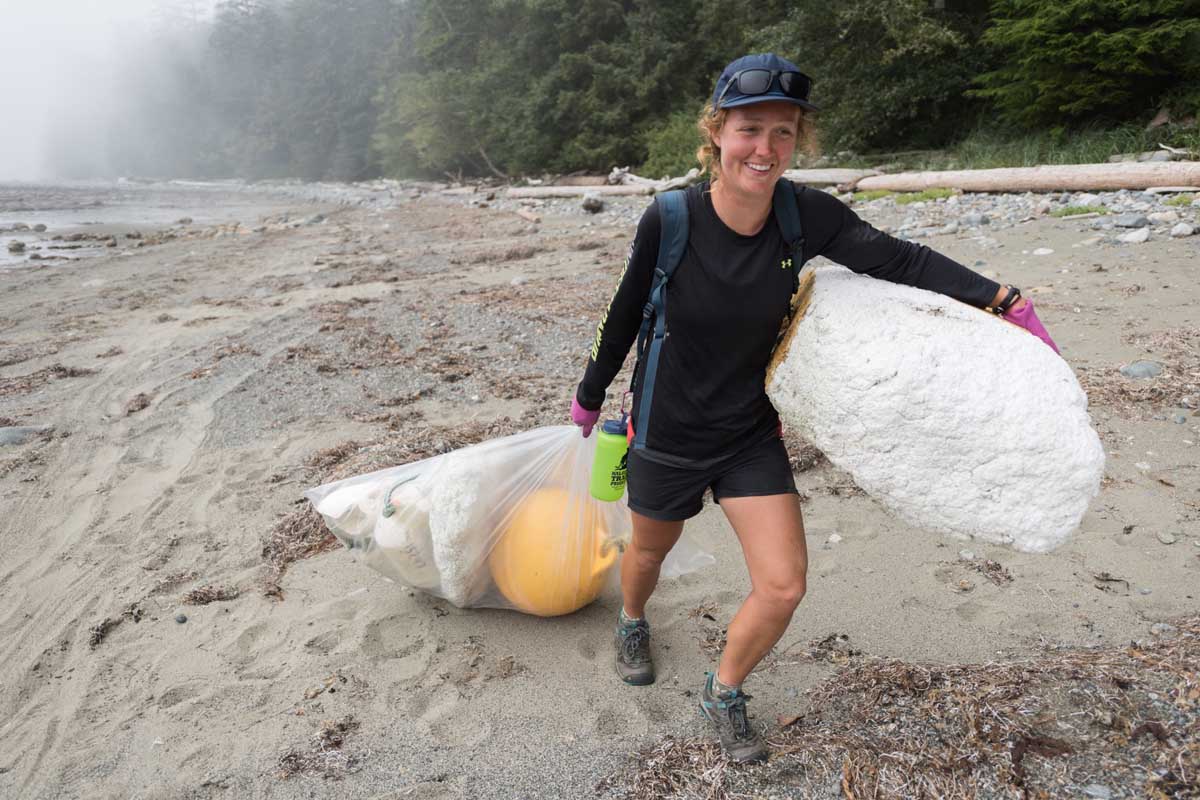 As we walked up to the high tide line where logs and other debris had been washed up in big winter storms, I caught my first glimpse of what we would be up against. I saw styrofoam, plastic bottles, fishing buoys, a tire, flip flops and children's toys tucked between logs and on the sand. We filled two huge sacks of garbage in just an hour.
It continued like this for the next 2.5 days. There were times when I thought I might explode if I saw another maze of rope or had to count another piece of styrofoam. But I knew, and all the other volunteers knew too, that if we didn't remove this garbage on this trip it may be there for a lifetime.
The garbage we picked up was not trash from hikers on the trail. We were picking up garbage that had floated in from the ocean. Some of the items are from the Japanese tsunami in 2011, other items are from the fishing industry or are household waste that may have been properly disposed of but somehow made its way to the ocean (think of that take-out container you stuffed into an over-filled garbage can on fireworks night).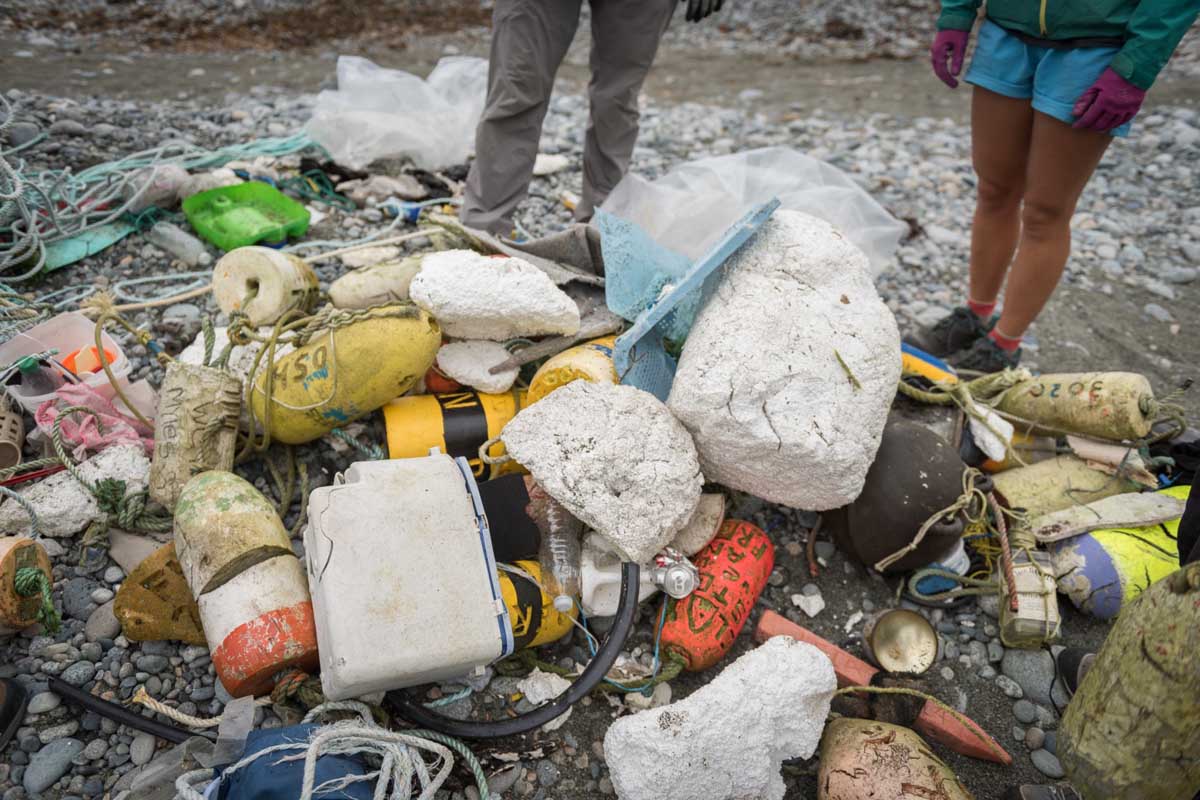 Check out our stats from the weekend:
5km of shoreline cleaned
1,440 plastic drink bottles
1,415 fishing buoys
28 tires
93 shoes
19 balls
1.3km of rope
3,000+ foam pieces
In the end not only do I have a healthy fear of styrofoam monsters but I also have a new outlook on marine debris and shoreline garbage. The quantity of garbage that we removed in a few days was astonishing. I will be making lifestyle changes (no more take-out containers for me) to reduce the amount of trash I produce. I hope you will too.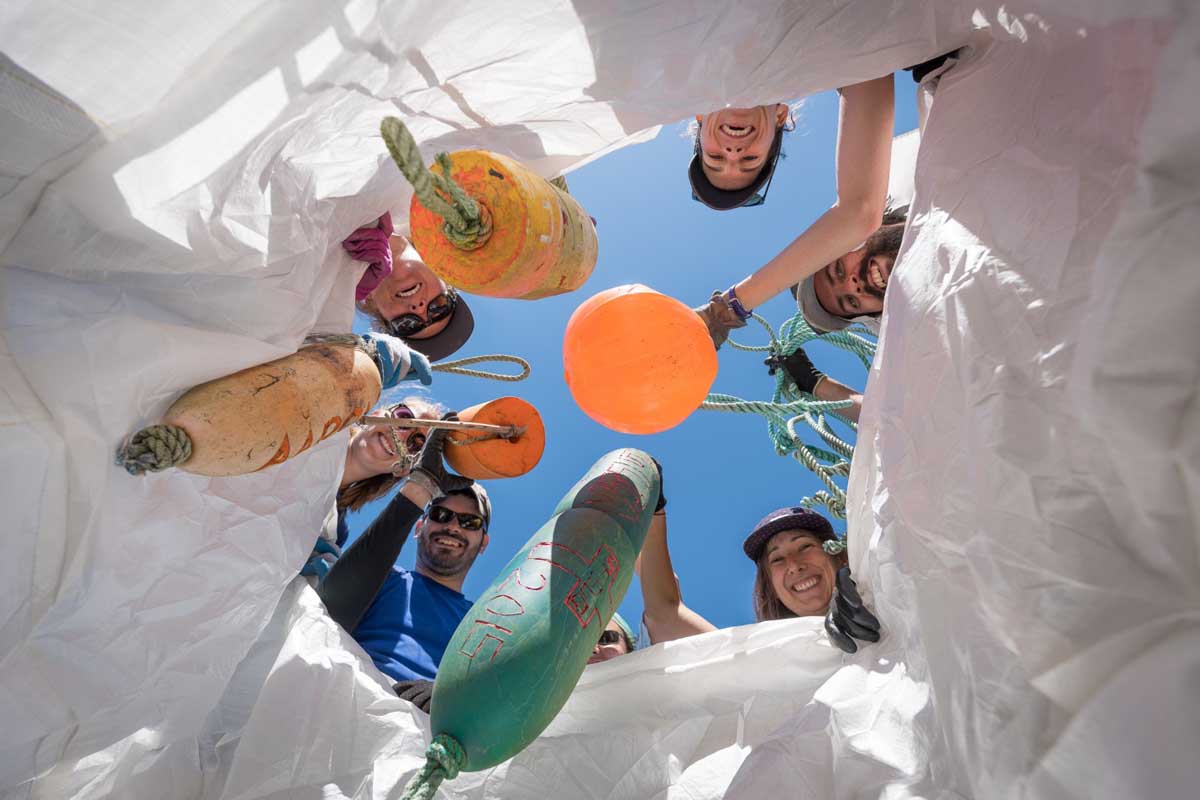 Huge thanks to the awesome and inspiring volunteers who made this adventure one for the books. There really is no better way to spend the weekend than on a beautiful remote hiking trail with a crew of fun people doing what we can to protect our oceans and surrounding ecosystems along with the wonderful creatures that call it home.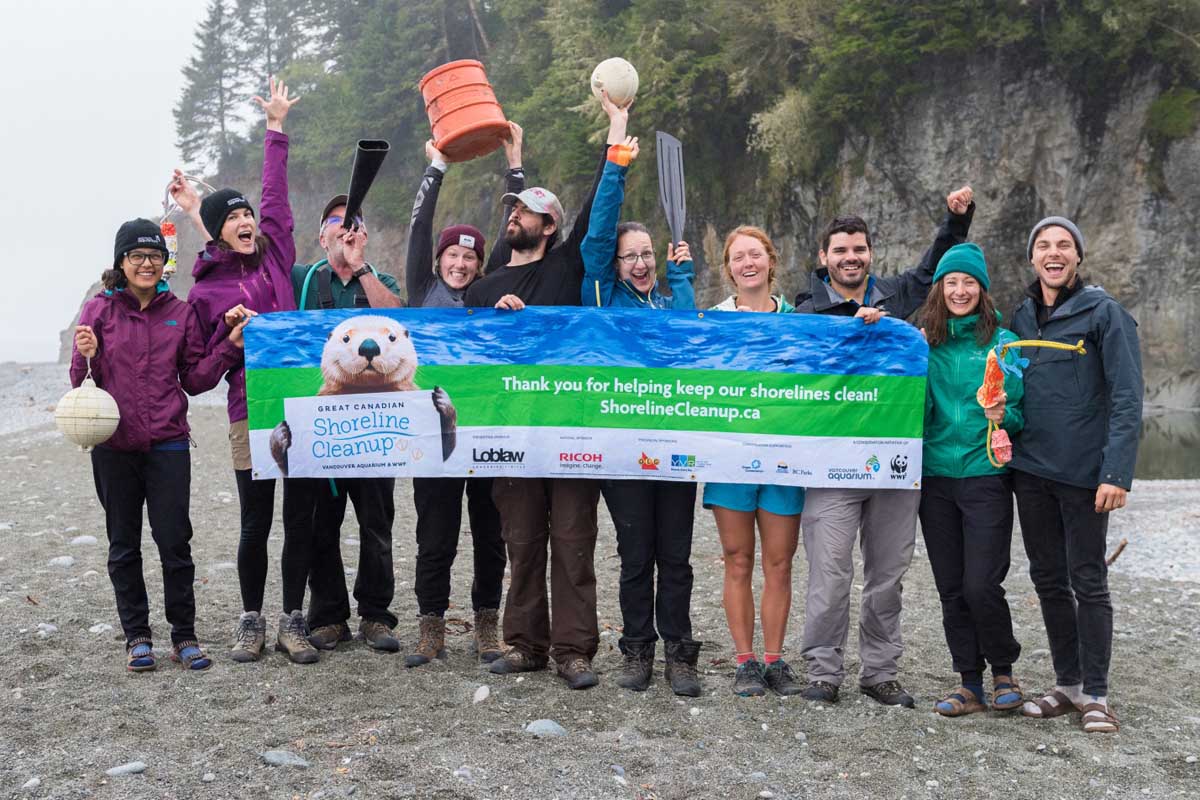 What can you do to help? Share this story, join the Great Canadian Shoreline Cleanup, and find ways to reduce the amount of trash that your household produces.
This cleanup was made possible by the generous contribution from the Government of Japan and its people and supported by the Province of British Columbia, Ministry of Environment and the Government of Canada. The cleanup was part of the Great Canadian Shoreline Cleanup, presented by Loblaw Companies Limited, a joint initiative of the Vancouver Aquarium and WWF-Canada, supported by Ricoh Canada and YVR.