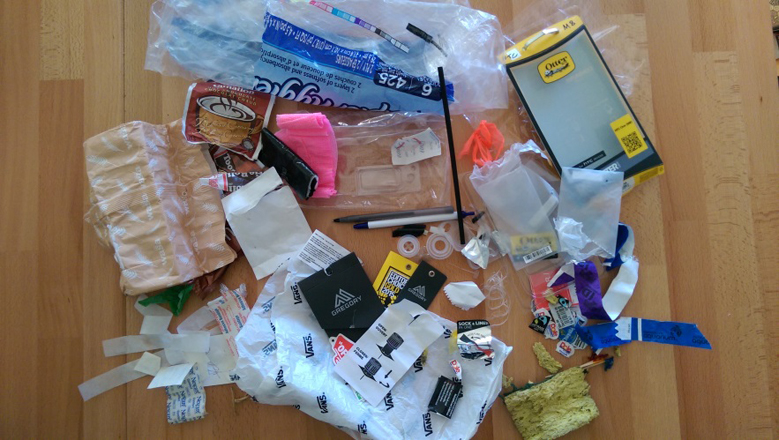 Top 10 Tips for Living Plastic Free(r)
Eleven months ago I decided to challenge myself to live a plastic-free year. Over this time, I have gradually switched many single use plastic items in my home to plastic-free alternatives, from the bathroom to the kitchen, to the items I take to-go.
I did end up generating some plastic waste as I started learning about hidden plastics, plastics that are camouflaged or embedded into a product (i.e. plastic seals in metal caps, stickers, and linings). Another challenge was plastics that seemed unavoidable or "too difficult" to purchase plastic free, such as buying a cell phone. Instead of doing the research and buying one second hand through websites like Craigslist, mine came plastic wrapped.
Seeing the amount of plastics on shorelines is a great reminder to the importance of taking the extra steps to reducing our plastic use. Single use plastics, such as bottles, grocery bags, and food wrappers, are some of the Dirty Dozen, top 12 items that litter shorelines across Canada. We can make a difference by reducing our plastic use, and making an easy switch to plastic-free alternatives. Here are my Top 10 tips to help you live a more plastic-free life:
Water bottles. If there is one item that we can all work to reduce it is water bottles. Having access to clean drinking water is a great fortune, carry a reusable water bottle and refill on that liquid gold.
Bring Your Own… Getting a coffee? Bring your own mug. Grabbing takeout? Bring your own container and ask to have your food packed into it, or order your food "for here" and pack it up yourself.
Shop bulk. Many of your favorite items from snacks, pastas, baking ingredients, and candy, come in bulk. Avoid the extra packaging and refill a reusable produce bag, paper bag or jar (for jars learn how to tare your jar here).
Think fresh. Frozen foods, ready-made-foods, even pre-bagged apples or carrots, all of these are great for convenience but add up in packaging. Instead, shop for fresh produce that are sold loose, and look out for plastic stickers on your fruits and veggies.

Buy your fruits and vegetables loose without the clear plastic produce bag; remember to bring your own reusable grocery bag.

Think before you buy. Give yourself some time to decide whether you really need the item, if you can buy it used, or if there is another alternative without the plastic packaging.
Make it. Lotions, scrubs, laundry detergent each take between two and 10 minutes to make. Find a great list of recipes for home cleaning here, remember to buy the ingredients in cardboard, bulk, or glass
Ask for plastic-free options. As a consumer, your voice is a powerful tool. If you do not see plastic-free alternatives in your local store, ask or write to your grocer to make a switch.
Evaluate the single use type plastics in your home. This is a great exercise to start with. Are there plastic items that you might only keep in your house a day to one month before recycling? Could you cut back on any of these items or seek out alternatives?
Don't know where to start? Start with a few items on the Dirty Dozen. Choose one of the items on the list to reduce, refuse, or replace with a plastic-free alternative.
Do a Shoreline Cleanup. Sometimes we need to get outside to clear our heads and remember why reducing our plastic use is important. Organize a Shoreline Cleanup with your family or a group of friends. What types of litter items will you find? What impact would these items have in the environment if they were not picked up?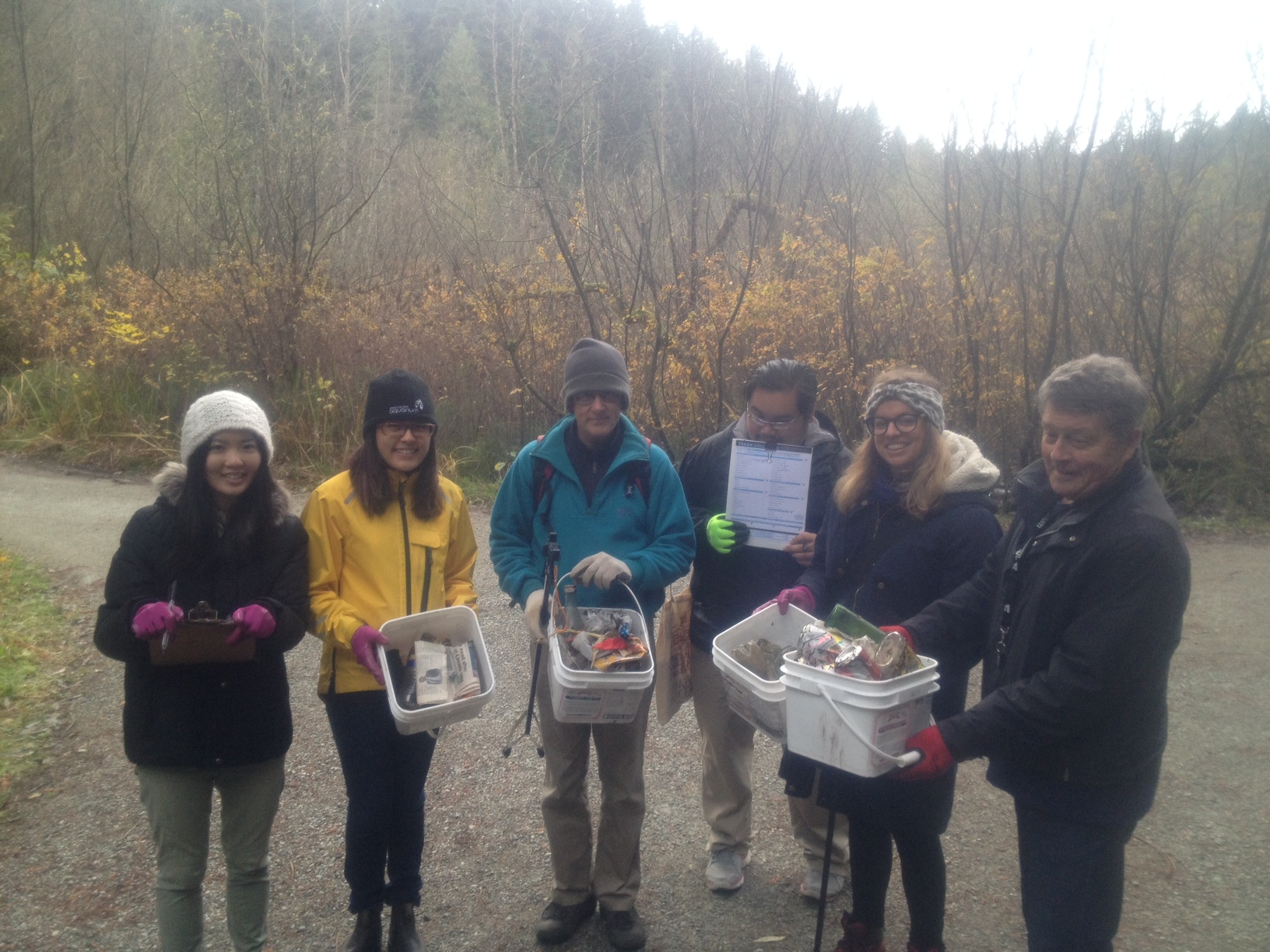 The Great Canadian Shoreline Cleanup, presented by Loblaw Companies Limited and supported by Ricoh Canada, is a joint conservation initiative of the Vancouver Aquarium and WWF-Canada. Cleanups can be done any time of the year, with a group of any size, anywhere land meets water.
Blog post by Tanya Otero, volunteer engagement coordinator for the Great Canadian Shoreline Cleanup at the Vancouver Aquarium.