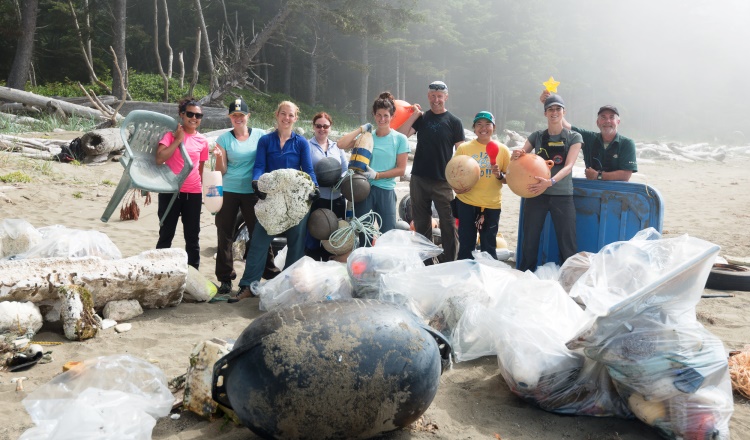 Shoreline Cleanups: A Labour Of Love
Can you think of a shoreline that you love? Perhaps it's your family's favourite lake, or the river where your dog loves to run, or the beach where you watched a perfect sunset with a loved one. Memories like these stay in our hearts long after we've left. And I believe it's these feelings that compel us to take action to protect the places we love.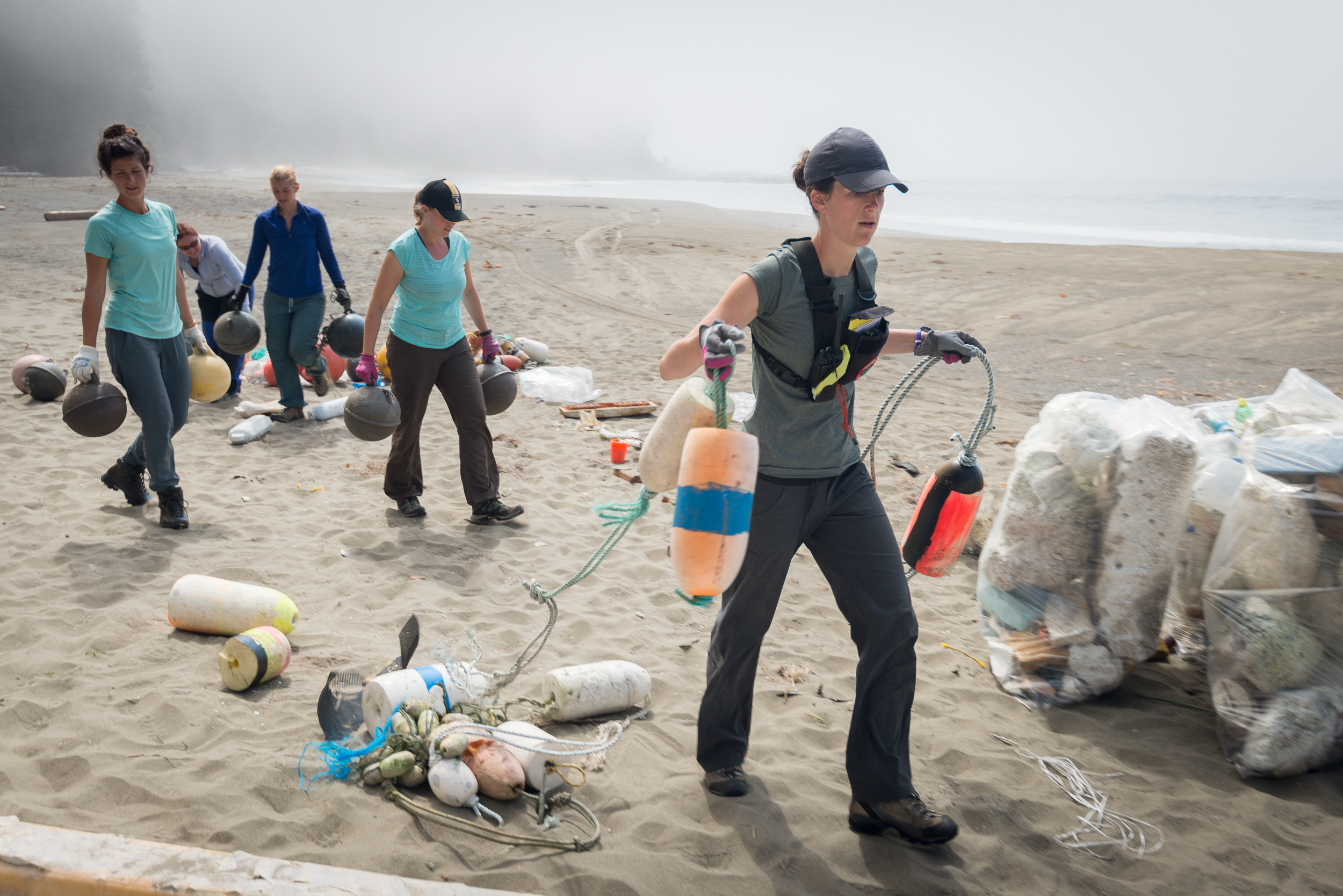 I have fallen in love with the shorelines of the West Coast Trail in the Pacific Rim National Park Reserve on Vancouver Island. The wild ocean, sandy beaches, rocky points, forest trails and incredible abundance of sea life have created a strong connection that I can't forget. Last year, I was lucky enough to coordinate a shoreline cleanup with Parks Canada around Carmanah and Cribs Beaches. This year, I was thrilled to return to continue our work around Cheewhat Beach, just a few kilometres north of last year's cleanup.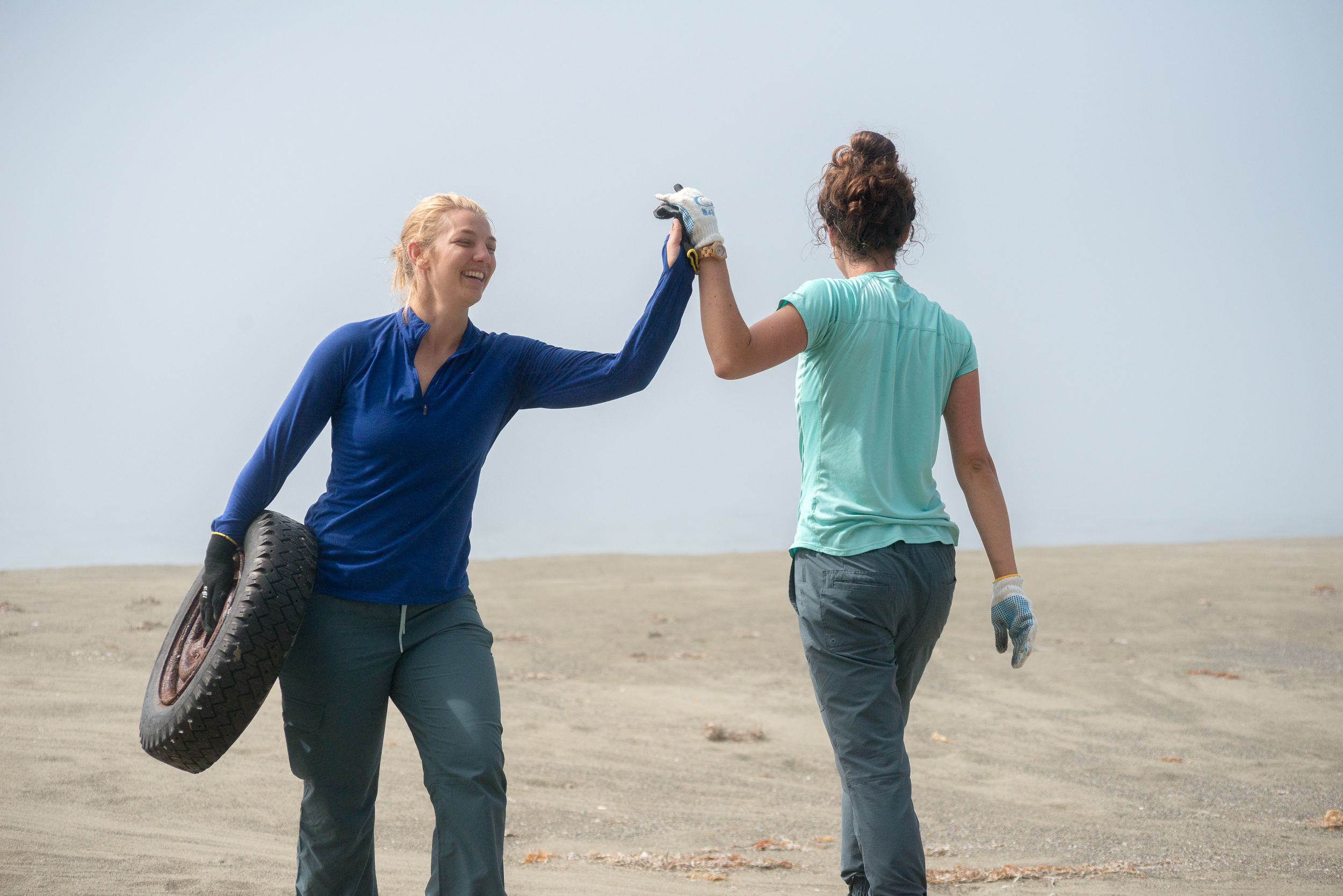 In collaboration with our conservation supporter Parks Canada, our team of 10 travelled by boat to the middle of the trail, where we camped for three days. During the day, we hauled rope, tires, huge pieces of foam and fishing floats along the beach. Each night, we cooked together on the beach, watched the sunset and talked about the surprising things we found. Memorable items included a baby car seat, two crab pots, multiple pieces of a car, more than 1,000 plastic water bottles, 55 shoes and 72 strapping bands. Most of this debris washed onto these beaches from the open ocean and is not from hikers using the trail. Some items we found were from the Japanese tsunami in 2011; however most had made their way to the West Coast Trail from all different parts of the world.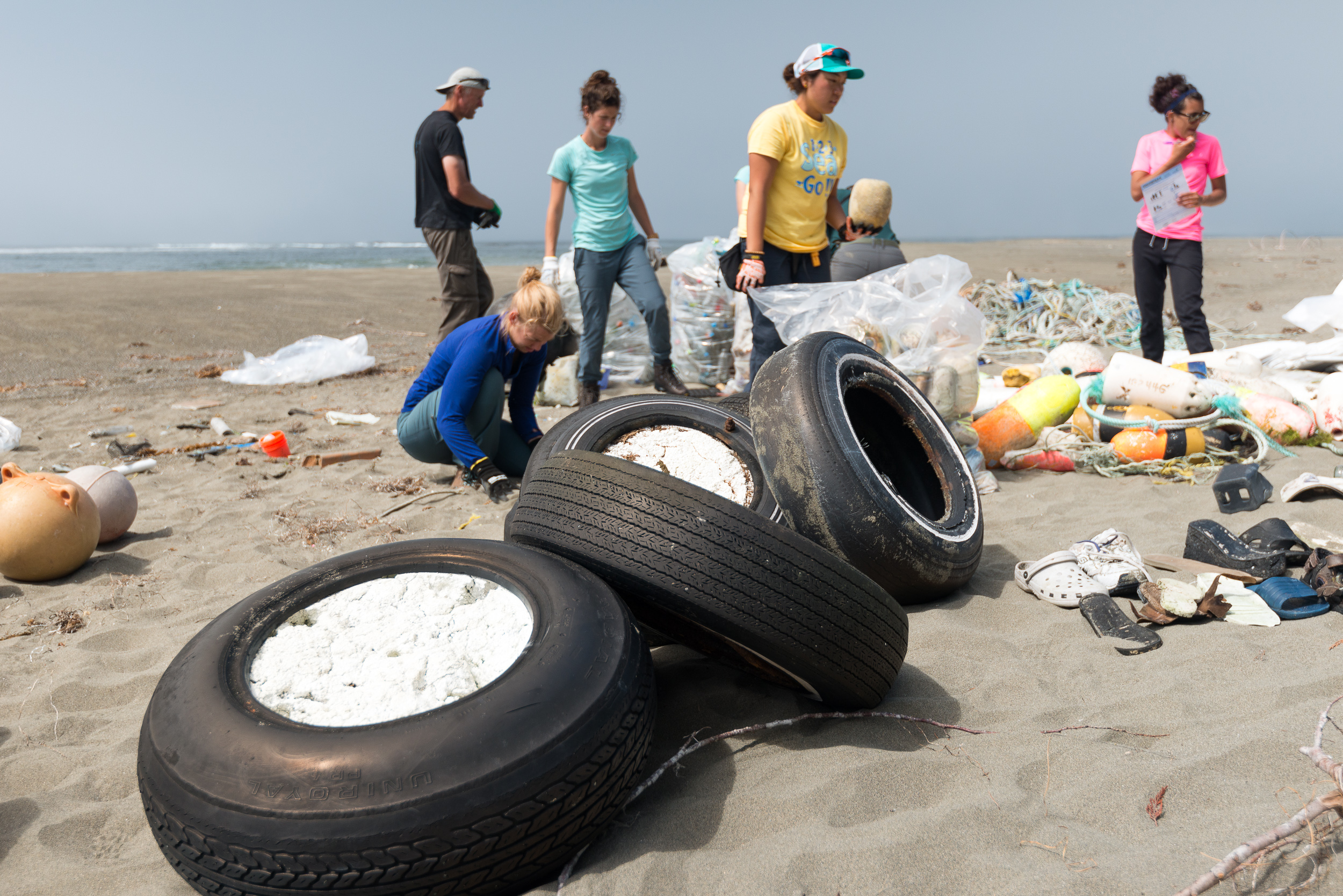 One participant described the cleanup as the hardest physical work she's ever done, but everyone agreed: the effort was absolutely worth it. We cleaned three kilometres of shoreline and the 28 massive bags or "supersacks" of garbage that we collected were lifted out by helicopter and trucked to a recycling yard, where we made every effort to recycle what we found. Some material will be reused in exhibits at the Vancouver Aquarium Marine Science Centre, such as ByeCatch and the Marine Debris Christmas tree.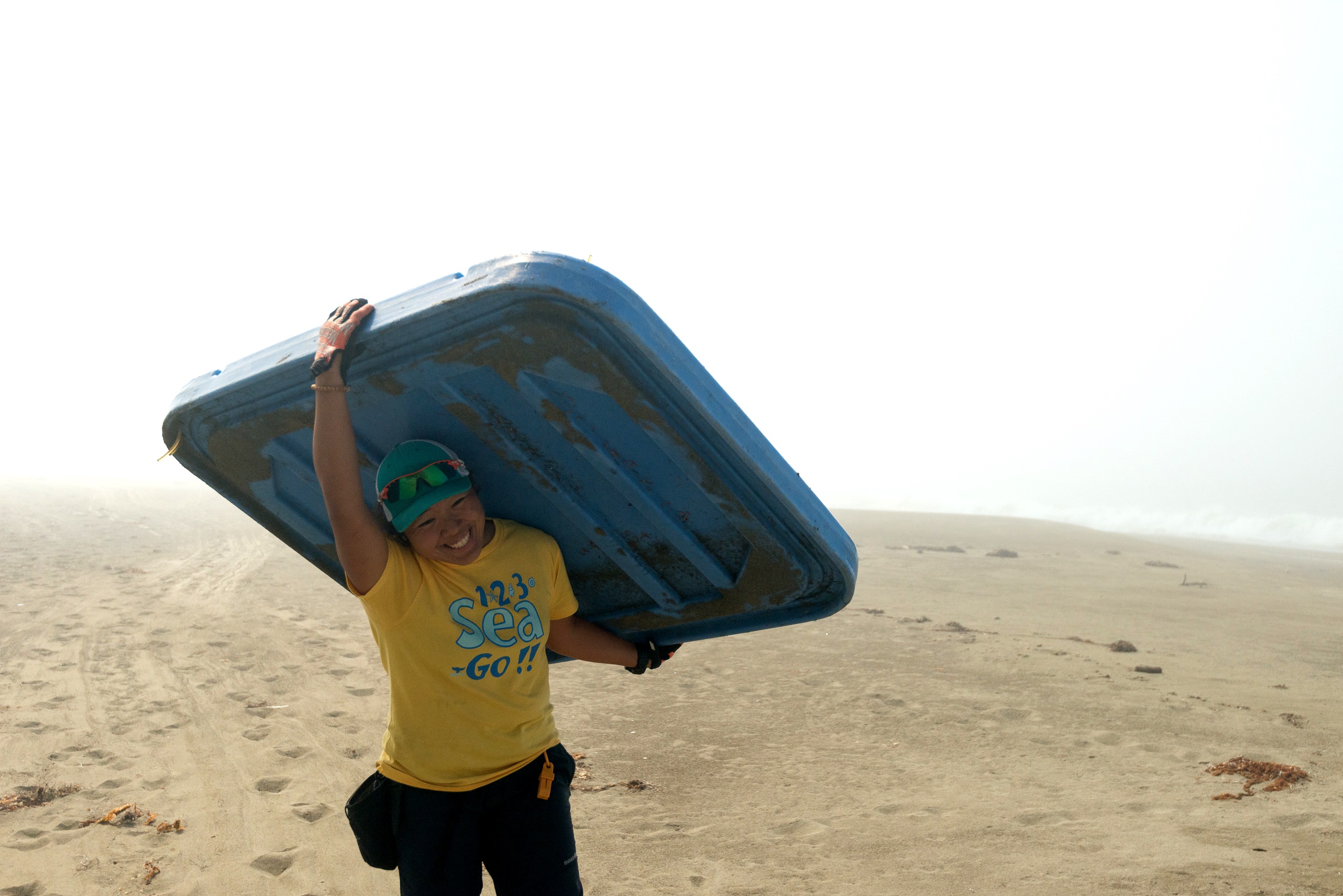 As we travelled out by boat on our last day, we had perfect conditions with blue skies and calm seas. We saw grey whales, sea lions, eagles and orcas. I felt so grateful to have contributed to a healthier environment for the wildlife we saw, as well as the fish, plankton, bears and cougars that we didn't see. Our work reduced the risk that these animals will eat plastic or become entangled, and contributed to a more enjoyable experience for all users of the park.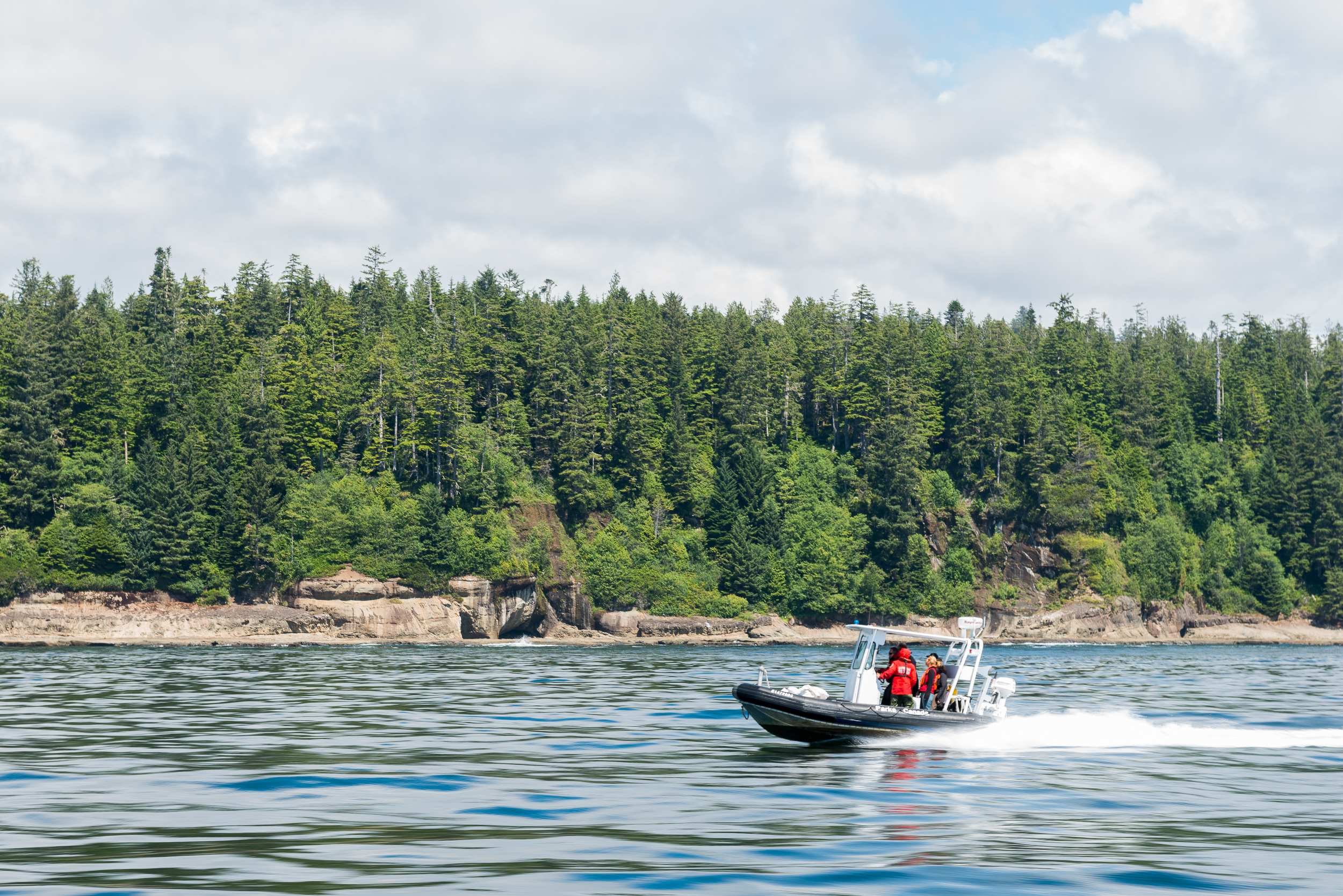 So go to your local shoreline. Look at the wildlife there, watch the sunset, observe the changing seasons, and share special moments with your family and friends. Fall in love with your shoreline… and then do everything you can to protect it.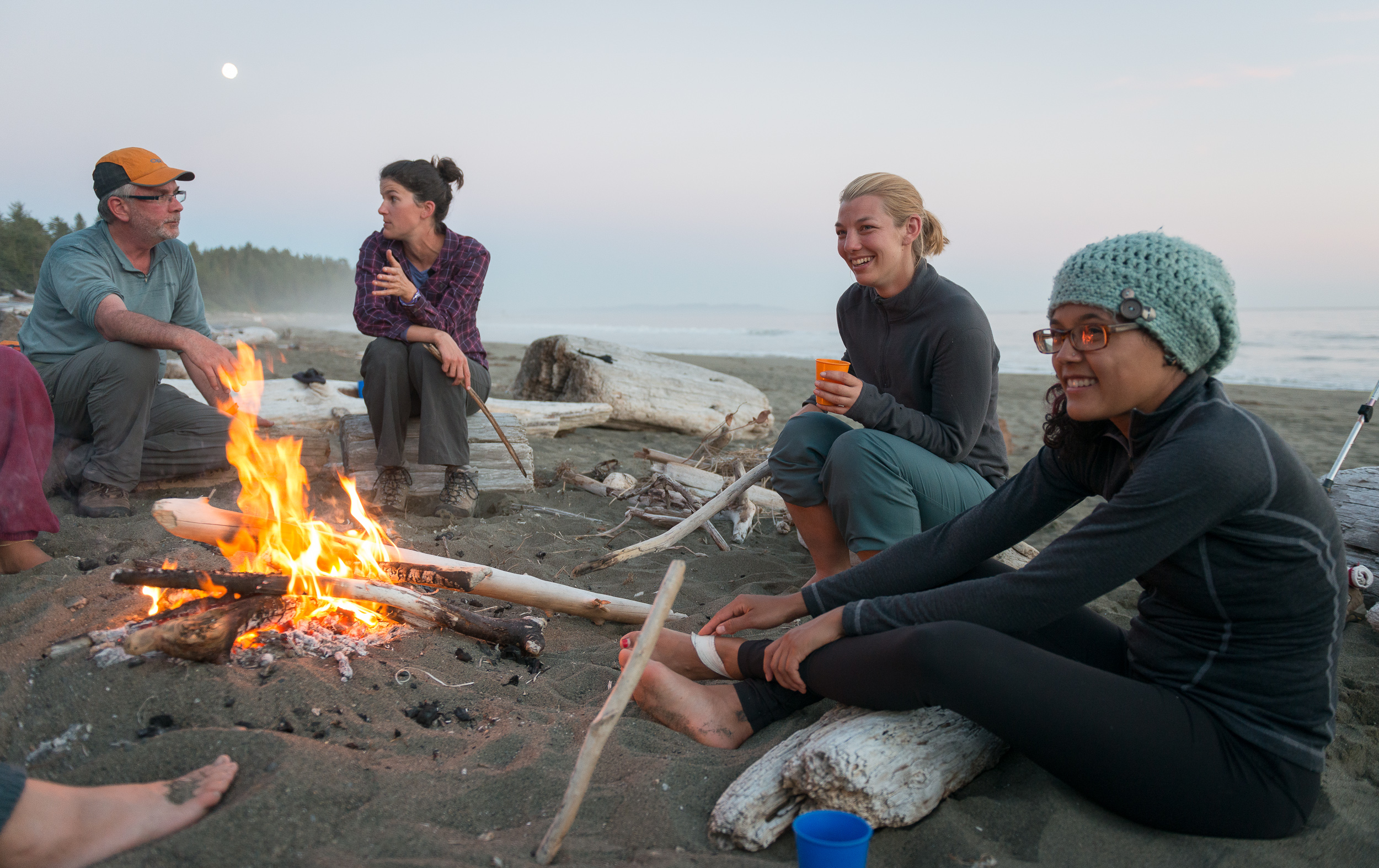 Join the Great Canadian Shoreline Cleanup at the shoreline you love. Any time of year, anywhere land meets water.
This cleanup was made possible by the generous contribution from the Government of Japan and its people and supported by the Province of British Columbia, Ministry of Environment and the Government of Canada. The cleanup was part of the Great Canadian Shoreline Cleanup, presented by Loblaw Companies Limited, a joint initiative of the Vancouver Aquarium and WWF-Canada, supported by Ricoh Canada and YVR.
Blog post by Kate Le Souef, manager of the Great Canadian Shoreline Cleanup Program.