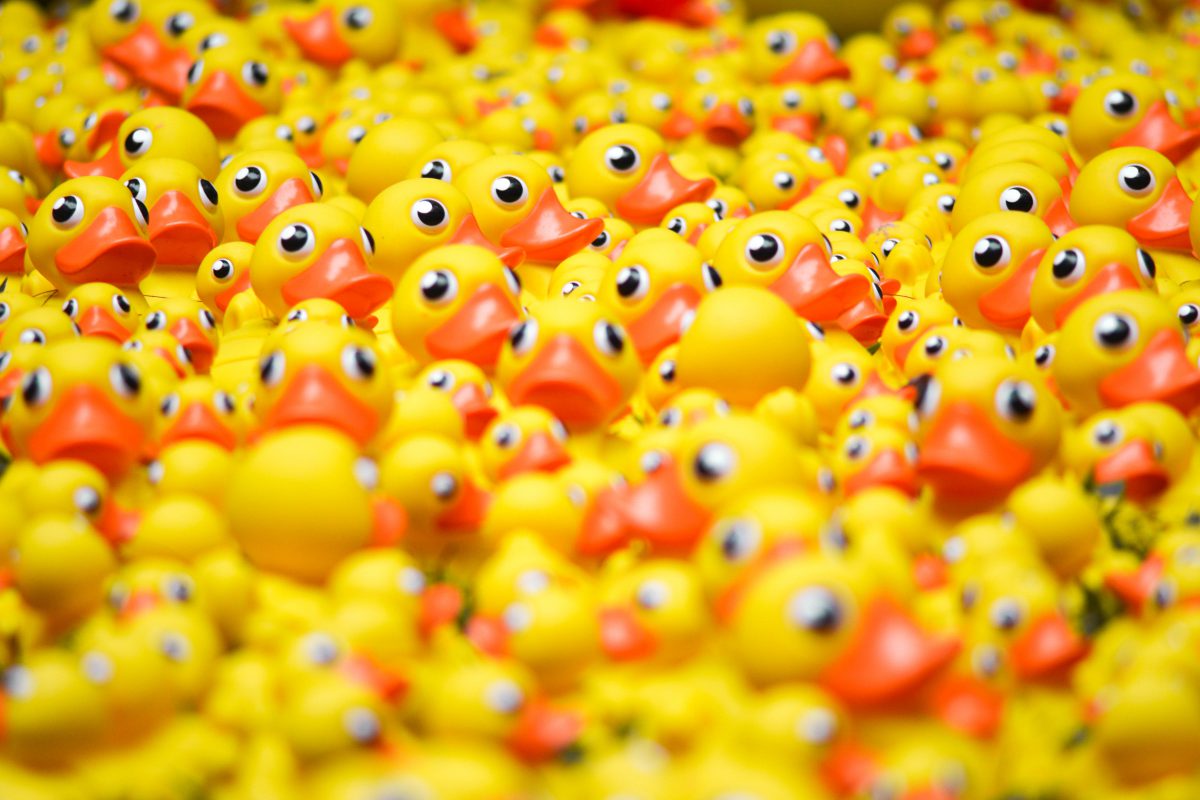 The Dark Side of the Ducky
Happy National Rubber Ducky Day! According to the 1973 Sesame Street calendar, today is the birthday of the famous toy. National Rubber Ducky Day is a chance to reflect on childhood days with a favourite yellow bath toy, but there's another side to this story about how rubber duckies impact oceans around the world.
Did you know that volunteers with the Great Canadian Shoreline Cleanup — an initiative of Ocean Wise and WWF-Canada — have recorded finding rubber ducks in five different provinces and on both Pacific and Atlantic shorelines!? We know because volunteers track and submit data on what they pick up during their shoreline cleanups, contributing to national and international databases that help us better understand the sources and impacts of shoreline litter across Canada and the world.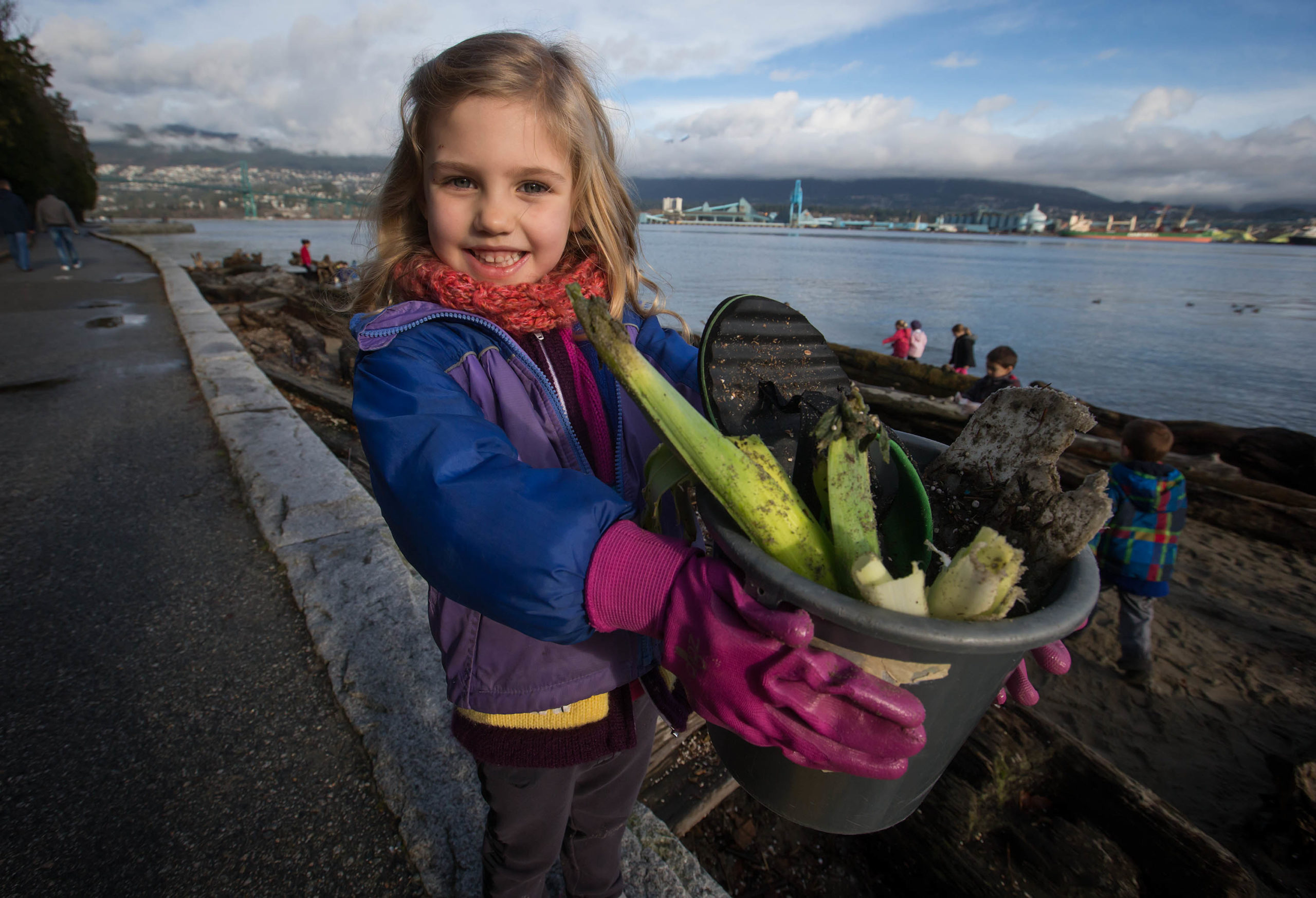 Rubber ducks are not as unusual a find as you might think. In 1992, a large cargo ship container took a tumble, dumping 28,000 rubber ducks and other bath toys into the North Pacific. Some two decades later, ocean currents have carried these rubber ducks thousands of kilometers, ending up on beaches around the world.
While these rubber ducks may seem innocent enough, they highlight a great threat to the ocean. Millions of containers are shipped across the world on large cargo vessels, and each year more than 10,000 of these containers fall overboard, dumping their contents to sea. Many of these materials persist in the ocean for decades, breaking into smaller fragments that never degrade and posing a risk to wildlife and humans by entering the food chain.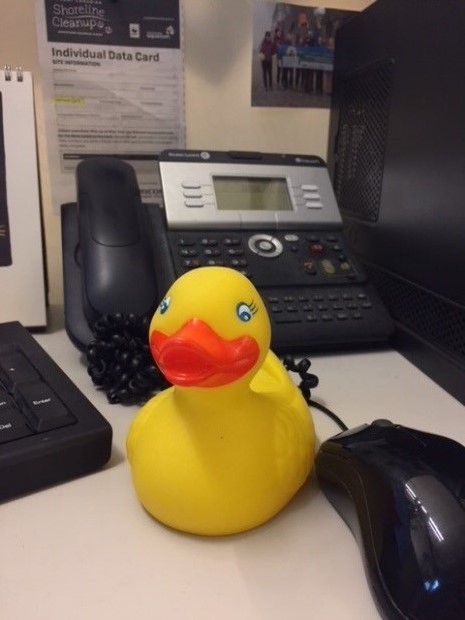 However, some items make it to shore where avid beachcombers and shoreline cleanup volunteers collect them. From Nike shoes, to Lego, to tiny plastic pellets called nurdles, beachcombers have found it all.
When beachcombers scour beaches in search of these items, they are also doing a service to our oceans. Each year tens of thousands of Canadians lead and participate in shoreline cleanups with the Great Canadian Shoreline Cleanup. Picking up shoreline litter can directly help save wildlife at risk of entanglement and ingestion of litter. Reporting items found from shipping spills can also help scientists track ocean currents.
As the manager of Great Canadian Shoreline Cleanup, it's only fitting that I too have a rubber ducky on my desk, found by a colleague along the shoreline of Second Beach in Stanley Park. It stares at me all day every day as a reminder that even the cutest of children's toys plays a role in ocean health.
You can help too, by leading your own shoreline cleanup and reporting your weird or unusual finds! You never know what you might find…
Rachel Schoeler is the manager of the Great Canadian Shoreline Cleanup. Green Corps Educator Alannah Biega contributed research and writing to this post.
The Great Canadian Shoreline Cleanup, presented by Loblaw Companies Limited, is one of the largest direct action conservation programs in Canada. A conservation initiative of Ocean Wise and WWF-Canada, the Shoreline Cleanup aims to promote understanding of shoreline litter issues by engaging Canadians to rehabilitate shoreline areas through cleanups. Find out more at www.shorelinecleanup.ca.