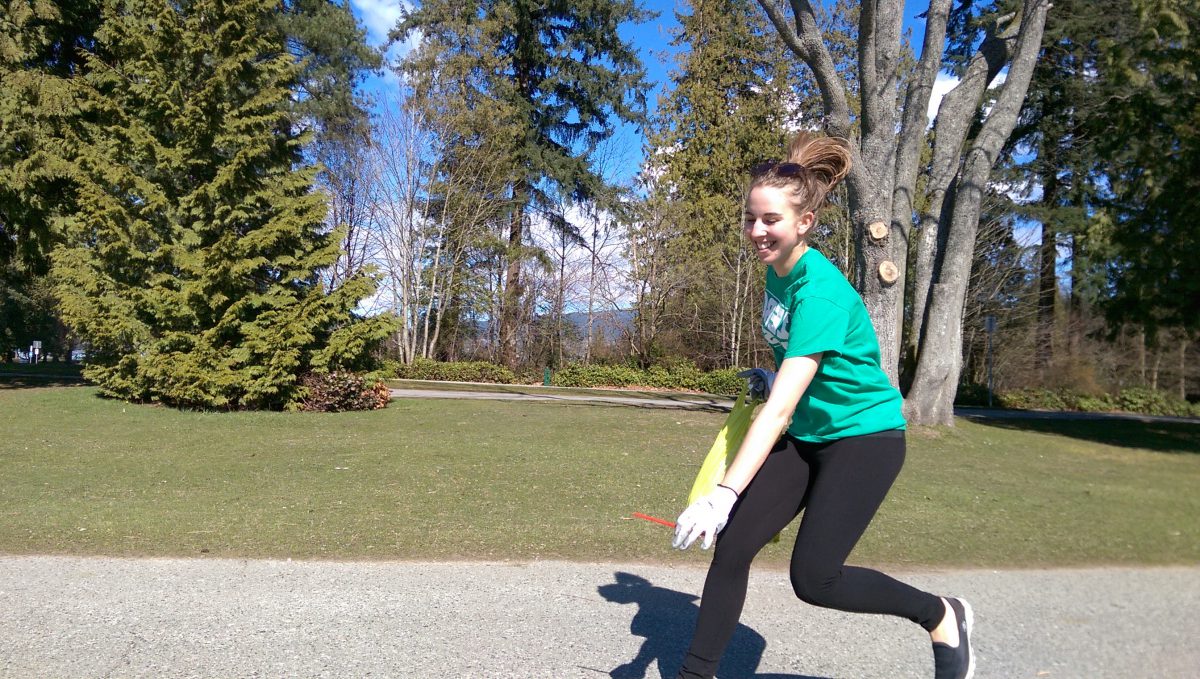 What Exactly is Plogging?
Call us trend followers, but as soon as we here at the Great Canadian Shoreline Cleanup heard about plogging, we immediately jumped on board. The new fitness craze, started in Sweden, combines picking up litter with jogging. Hence: plogging. It can be done solo or with a team of friends and colleagues. It's all about multi-tasking, with ploggers collecting litter that they find on their running route. Experienced ploggers say that it combines the act of squatting, when crouching to pick up litter, and running. Bonus workout! Bonus cleanup!
We couldn't wait to try this out ourselves and hosted our first Great Canadian Shoreline Cleanup plogging event in Vancouver's Stanley Park. Participants laced up for a 3.5 kilometre route. Zero waste is always important, so we opted for reusable gloves and reused bags to recycle after the cleanup. Once equipped, we were off! Sunshine, endorphins and the positive feeling of doing a green act for our waterways made it a fun cleanup with smiles all around, and we received many appreciative shouts of "thanks" from fellow park users.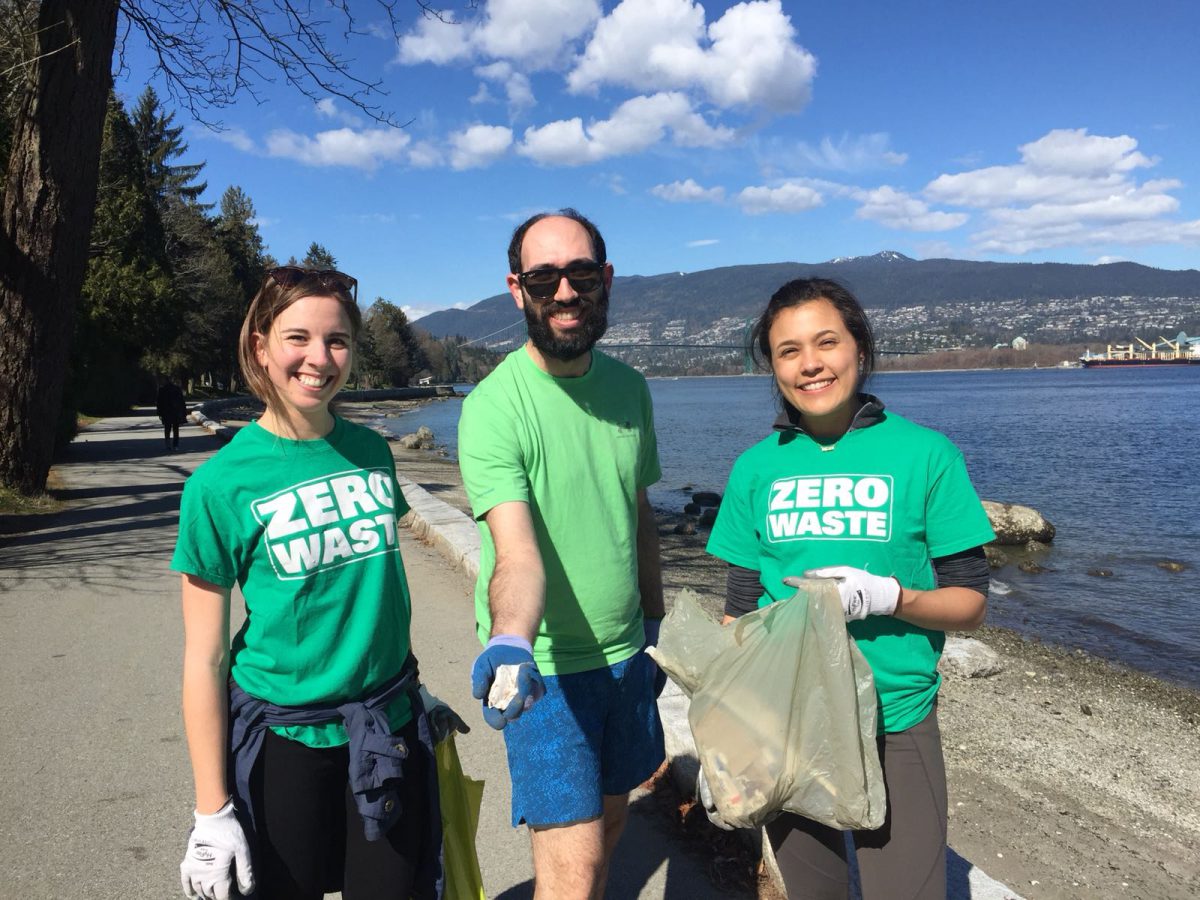 Want to do something that's good for you and great for the environment? We absolutely recommend you try plogging. Plog to work, plog with friends, or try plogging with your team at lunch. You can plog anywhere, anytime, any shoreline, whether they be city sidewalks, near storm drains, urban trails, nature paths, at a beach, lake or river. It's also fun to just say "plogging," so definitely tell as many people as possible about plogging, plogging, plogging.
Go the extra mile and register your plogging cleanup with the Great Canadian Shoreline Cleanup. Select a date and time on our Lead a Cleanup map, and be part of the national network of volunteers taking action to help waterways. Happy trails!
The Great Canadian Shoreline Cleanup, presented by Loblaw Companies Limited, is one of the largest direct action conservation programs in Canada. A conservation partnership by Ocean Wise and WWF-Canada, the Shoreline Cleanup aims to promote understanding of shoreline litter issues by engaging Canadians to rehabilitate shoreline areas through cleanups. Find out more at www.shorelinecleanup.ca.