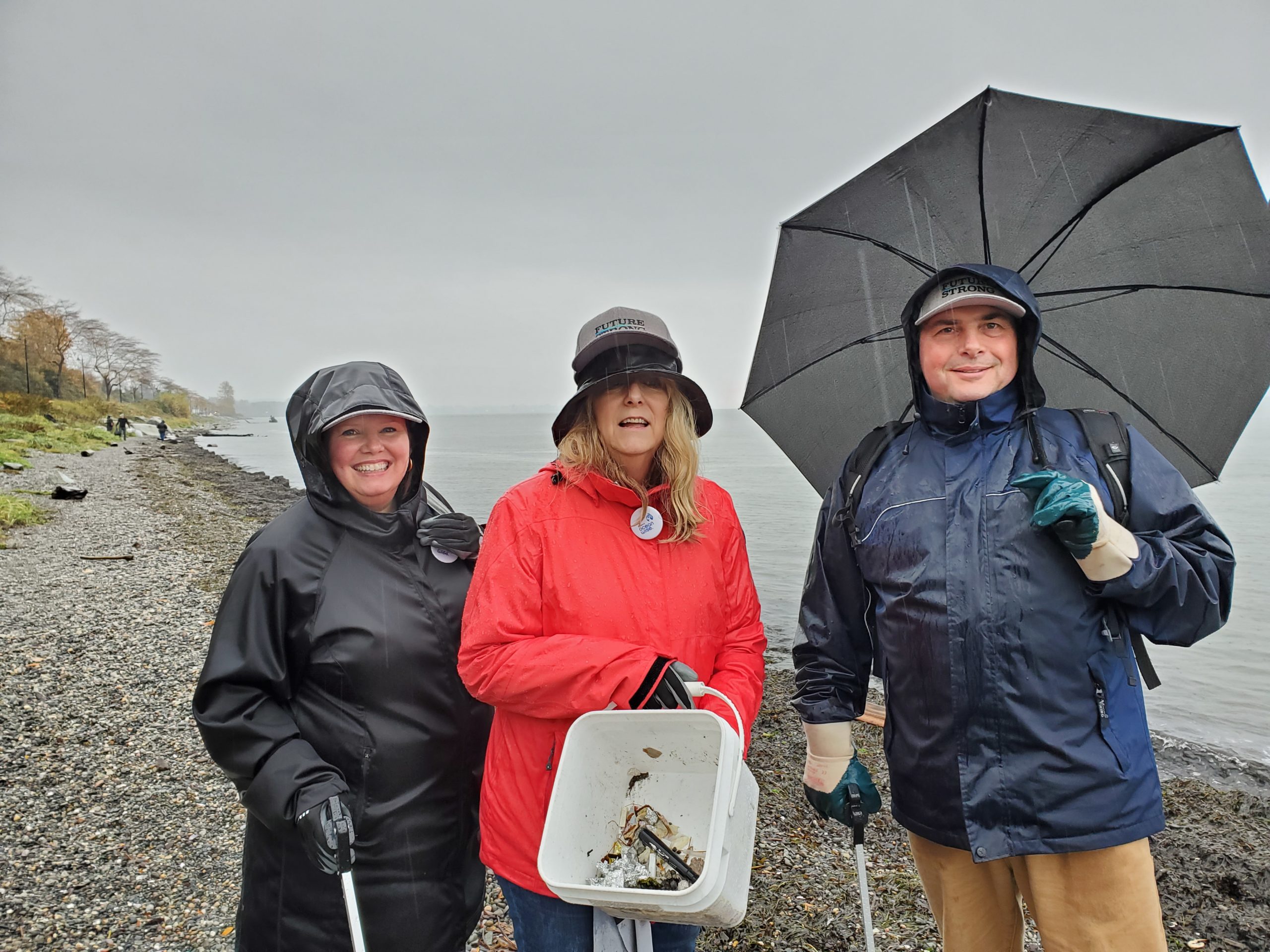 Teaming up to cleanup always makes for great results. When senior and executive leaders from Westminster Savings Credit Union and Prospera Credit Union met at the White Rock pier, they did not expect the amount of litter they would find. Shoreline litter is unsightly, not to mention it can be harmful to wildlife, but the camaraderie teams build by taking action together is a beautiful thing.
The rain was heavy for the October cleanup, but that didn't stop this group of 40 attendees. The outing marked the first time that both leadership teams met without talking business and the merger of their two credit unions. Instead, this fun cleanup was all about supporting the communities that they serve and live in, team members were united on contributing to the future ecology by getting rid of the garbage that would have normally ended up in the ocean.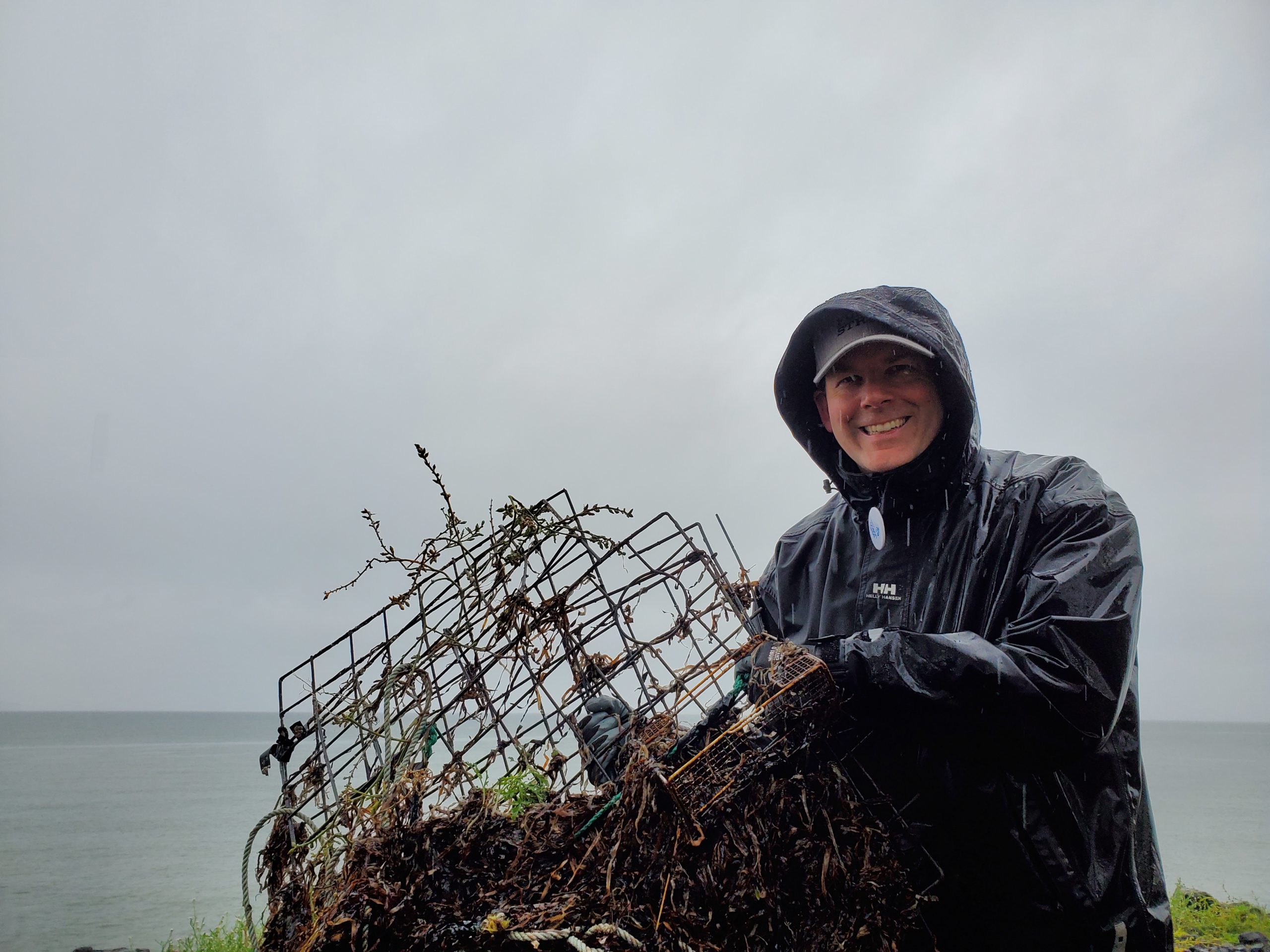 For a very wet hour, everyone combed the beach and foreshore for trash. Some of the notable litter items were bottles and cans, cigarette butts, diapers, wrappers, plastic straws, a hose, a crabbing cage, and an old blanket. In that short time, they collectively had picked up over 40 kilograms of trash.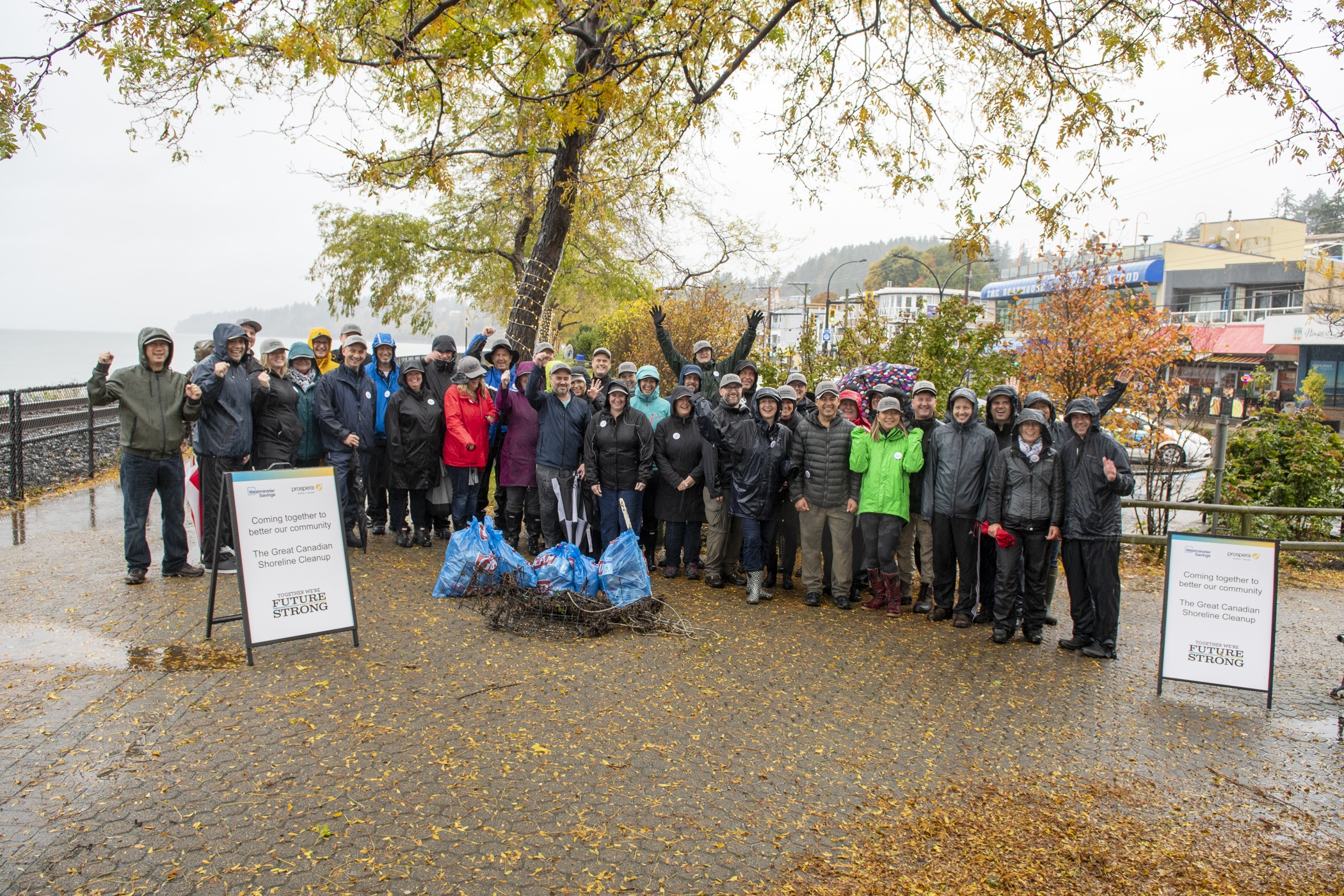 Now that the vote to merge has passed, Westminster Savings and Prospera Credit Union are preparing to stand as a team united. They are challenging other like-minded businesses to team up and take action. Rain or shine, it is incredibly important for businesses to get out and engage with the communities that they work and live in.
Your workplace team can help make a difference, sign up to lead a cleanup to support a shoreline near you. Learn more at www.shorelinecleanup.ca.
The Great Canadian Shoreline Cleanup, presented by Loblaw Companies Limited and Coca-Cola Canada, is one of the largest direct action conservation programs in Canada. A conservation partnership of Ocean Wise and WWF-Canada, the Shoreline Cleanup aims to promote understanding of shoreline litter issues by engaging Canadians to rehabilitate shoreline areas through cleanups. www.ShorelineCleanup.ca