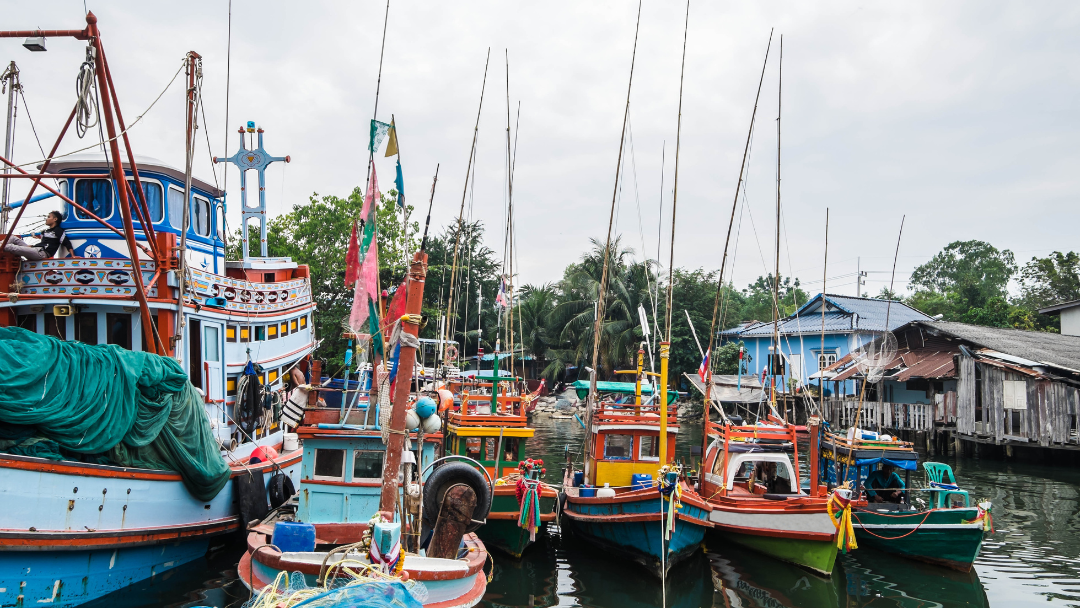 The UN's "The State of World Fisheries and Aquaculture" Report: a Closer Look
By Scott Mcllveen, Ocean Wise Science Analyst, Fisheries and Seafood
The end of June saw the release of the United Nations' Food and Agriculture Organization's latest report on "The State of World Fisheries and Aquaculture". Since its inception in 1995, this biennial report highlights the state of our aquatic food production systems and provides a roadmap for sustainable development. At the heart of the 2022 edition is Blue Transformation, a visionary framework to enhance our aquatic food systems through sustainable growth and resilience. This report is for a wide range of audiences: from policymakers to fisheries managers and scientists to fishers and consumers— a buy-in from all these groups will be critical in a Blue Transformation moving forward.
Unsurprisingly, global fisheries and aquaculture production in 2022 is at an all-time high. Statistics reveal that our appetite for aquatic food has more than doubled over the last 50 years meaning aquatic food systems will play an increasingly critical role in meeting global food security. Here are some of the main takeaways from the latest report:
Fast facts:
Total fisheries and aquaculture production reached a record 214 million tonnes in 2020
The international trade of fisheries and aquaculture products generated around USD 151 billion in 2020
The fraction of fishery stocks within biologically sustainable levels decreased to 64.6 percent in 2019
82.5 percent of the 2019 landings were from biologically sustainable stocks, a 3.8 percent improvement from 2017
World capture fisheries are projected to recover, increasing by 6 percent from 2020 to reach 96 million tonnes in 2030, as a result of improved resource management, underfished resources, and reduced discards, waste, and losses
Aquatic food production is expected to grow another 15 percent by 2030, predominantly due to the expansion of aquaculture
Of the 58.5 million people employed in the primary fisheries and aquaculture sector in 2020, 21 percent were women, rising to about 50 percent for those employed in the entire aquatic value chain
492 million people depend at least partially on small-scale fisheries.
Wild Capture Fisheries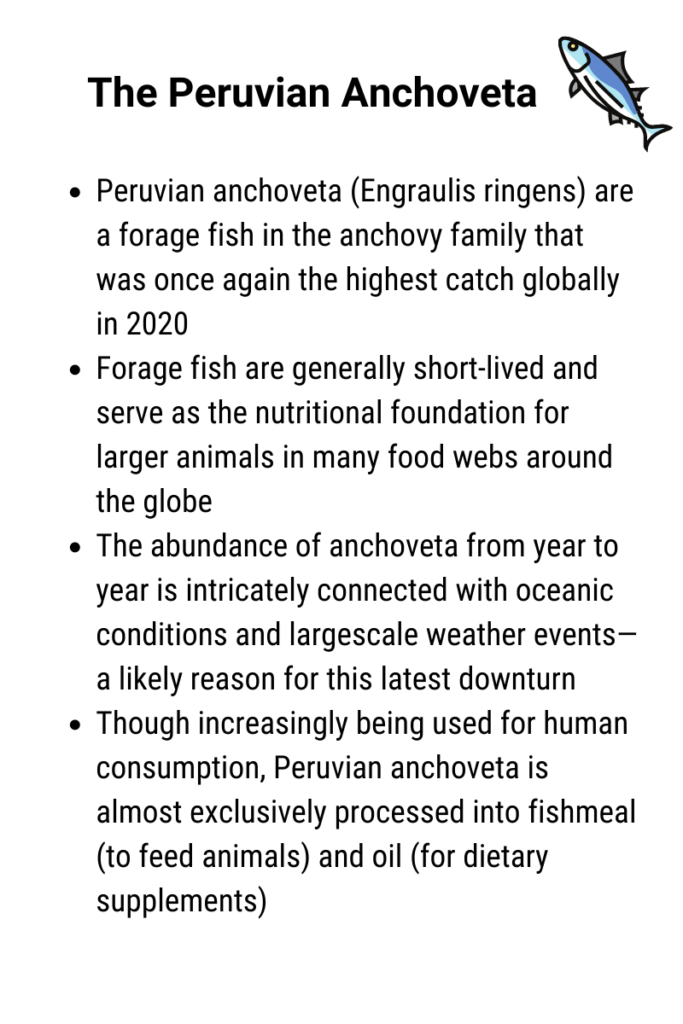 In 2020, wild capture fisheries reported a catch of 90.3 million tonnes, a fall of 4% from the average over the previous three years. At first glance, that might indicate that our oceans are becoming less productive; however, this number has stayed relatively consistent since the late 1980s. This dip is largely attributed to a few factors: a downturn in anchoveta catches (a species that experiences a large degree of year-over-year fluctuation), a reduction in China's catches, and the impacts of the COVID-19 pandemic.
Despite wild catches remaining largely stable, 2020 has seen the reversal of some previously promising trends. Namely, the percentage of fish populations fished within biologically sustainable levels has decreased to 64.6% — down 1.2% from 2019. The continued productivity of wild fisheries is contingent on global action to reduce overfishing and pollution and improve fisheries management. Evidence suggests that employing science-based assessments and stringent fisheries management measures increases fish abundance. To that end, the report highlights that over 80% of total catches in 2019 were from stocks fished at biologically sustainable levels, a marked improvement from 2017. Proper management will allow for resilient and abundant food systems capable of meeting our food security needs, all the while ensuring equitable livelihoods; a vision at the FAO that is shared by Ocean Wise.
Aquaculture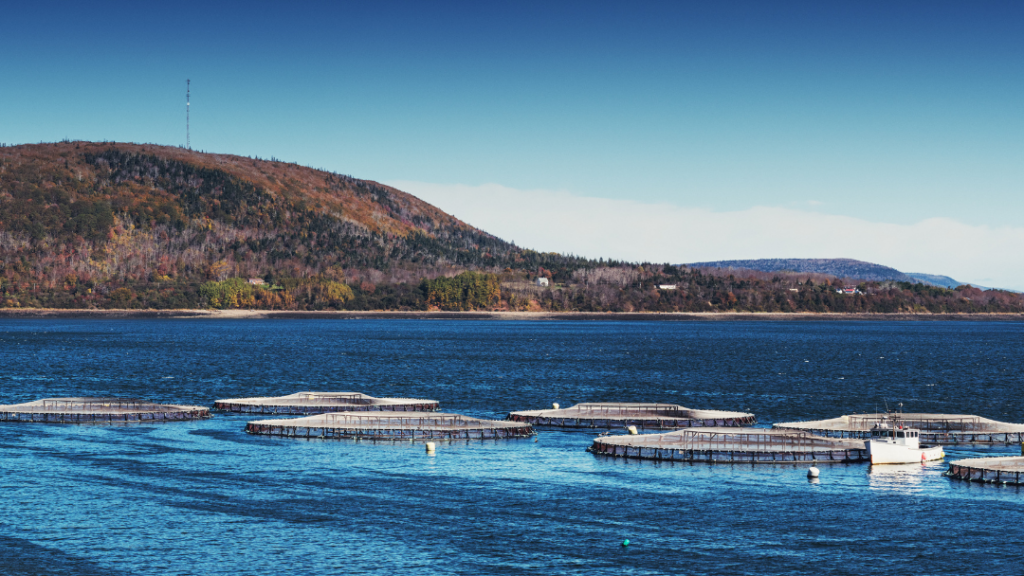 Aquaculture continues to be one of the fastest growing food producing sectors in the world and is largely responsible for the growth in seafood production for human consumption since wild capture fisheries production has seen stagnating growth. It has expanded in all regions except for Africa since the last SOFIA report. In 2020, global aquaculture was at an all-time high of 122.6 million tonnes: 87.5 million tonnes and 35.1 million tonnes from aquatic animal production and algae, respectively. Aquaculture animal production nearly eclipsed that of wild capture fisheries for the first time in history— this will be something to look for in the next edition.
Unfortunately, the growth of aquaculture has at times come at the expense of the environment. You may be familiar with headline buzzwords: Escapes, disease, deforestation, antibiotics, to name a few. Despite this, aquaculture will be central to meeting global food security into the future. The good news is, we have the tools and capacity to make aquaculture a more sustainable practice; this is one of the objectives at the core of FAO's "Blue Transformation". Aquaculture's sustainable expansion and intensification is contingent on improvements in policy, technology, and increasing value in supply chains.
Small-Scale/Artisanal Fisheries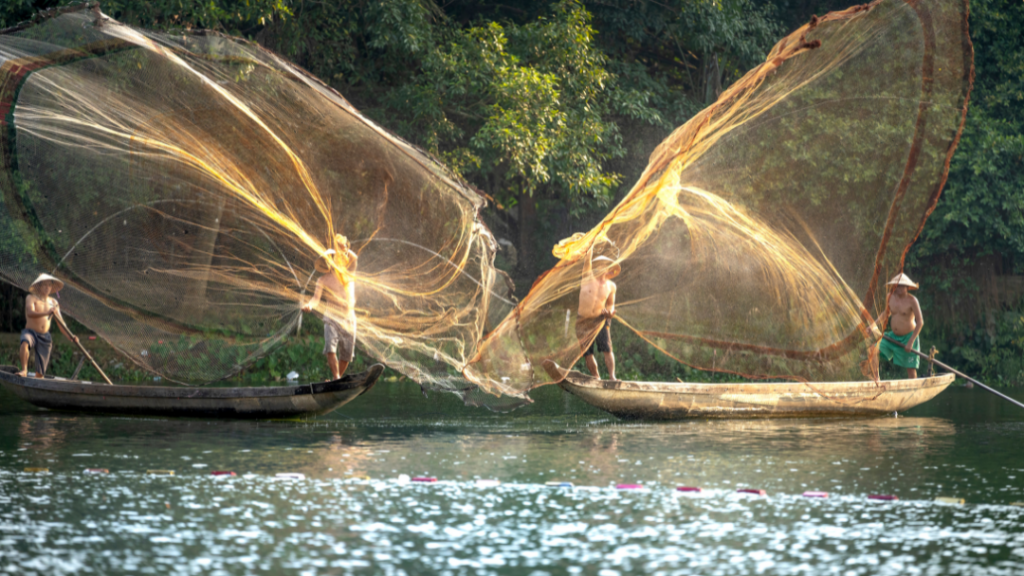 Often unsung and underappreciated, small-scale fisheries and aquaculture play a critical role in sustainable development and meeting food security requirements in much of the world. Their contribution is not insignificant as small-scale fisheries catch is at an estimated 37 million tonnes annually— about 40% of total inland and marine capture fisheries production. Startling still is the 492 million people dependent, in some capacity, on small-scale fisheries when subsistence is considered; an estimated 90% of all those employed in capture fisheries operate in small-scale fisheries!
Because of their broad reach and disproportionate importance in developing nations, small-scale fisheries and aquaculture have the potential to be transformative agents for food systems, livelihoods, culture, and the environment. Despite the importance of small-scale fisheries and aquaculture to the livelihoods of millions, these jobs are often some of the most precarious. Women face additional challenges in fisheries and aquaculture. They often fill underpaid and unskilled positions, usually with very little job security. Increasingly recognizing the importance of women in fisheries and aquaculture will contribute to women's empowerment and sustainable development moving forward. Ocean Wise is committed to championing for small scale fisheries and using the blueprint of Blue Transformation to guide our present and future work.
Blue Transformation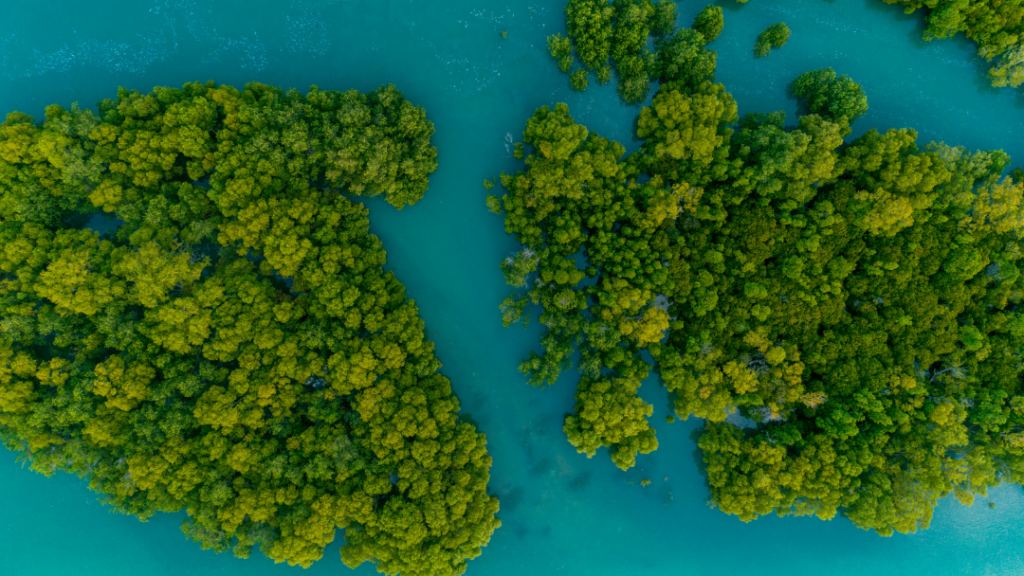 A certainty moving into the 21st century is that our global population will continue to grow, and with it, the pressure on our food systems; projections from the UN have indicated that we will reach 8 million by November! How, then, will we be able to meet that demand? Total fisheries and aquaculture production is expected to increase, reaching an estimated 202 million tonnes by 2030. That growth will, in large part, come from aquaculture which is expected to increase to about 106 million tonnes by 2030, surpassing production from wild capture for food.
FAO asserts that Blue Transformation can meet the seemingly paradoxical challenge of meeting food security needs in an environmentally sustainable fashion. A Blue Transformation requires effective fisheries management and the intensification and expansion of sustainable aquaculture to increase species abundance and ensure healthy and productive ecosystems. A Blue Transformation will embody equity and human rights, increasing the value in the supply chain from top to bottom. Paramount to this transformation will be a multisector approach to good governance and strong policy from public and private sectors, ensuring a strong foundation of legal frameworks for sustainable development and change. We can all do our part to help our aquatic food production systems by making conscious seafood choices, cutting down on plastic consumption, and being mindful of our carbon footprint!
What does a Blue Transformation look like to you?
You can check out the full report here 
Follow Ocean Wise Seafood on Instagram, where we further break down the FOA report.