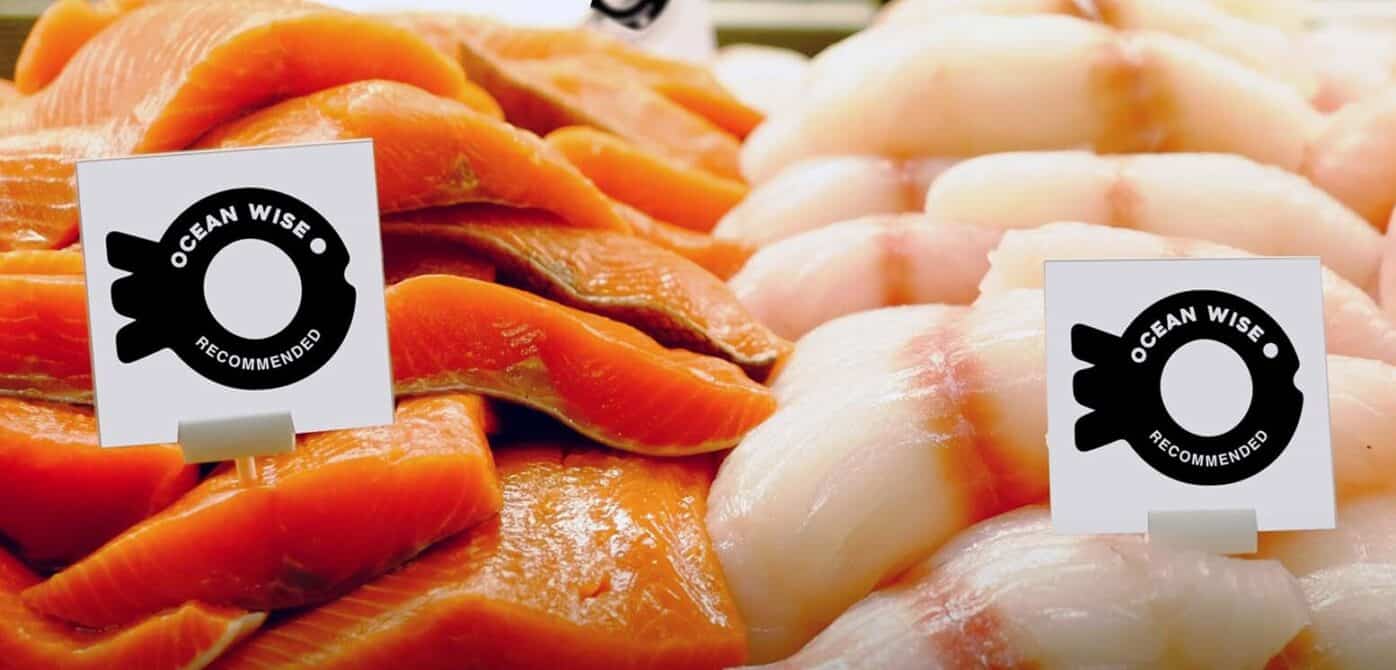 Coming to a fish counter near you: Introducing the new Ocean Wise logo! 
Those looking for sustainable seafood on their menus or at their grocery store counter may notice a new fish in the sea beginning this March.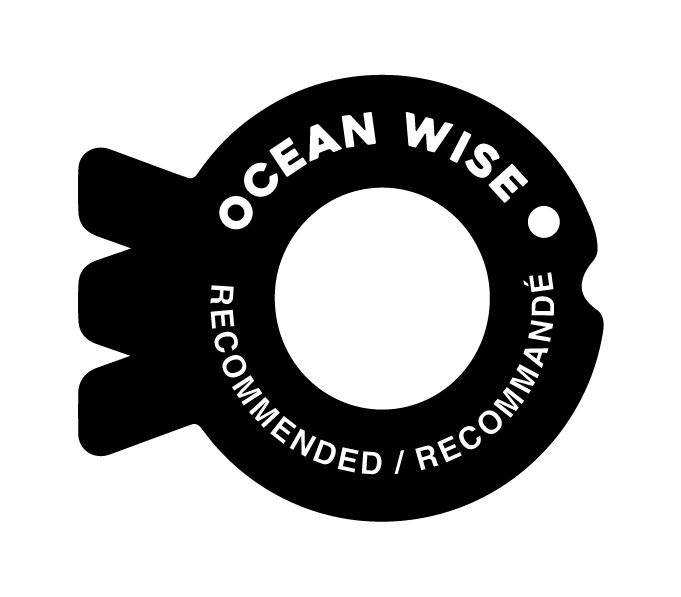 The new logo and brand officially launched on March 1, 2022.
You'll find the new Ocean Wise Seafood symbol wherever you find ocean-friendly seafood choices: on menus, packaging, and seafood counters. The Ocean Wise Seafood program recommendation process will not change. Same trusted program, new dynamic look!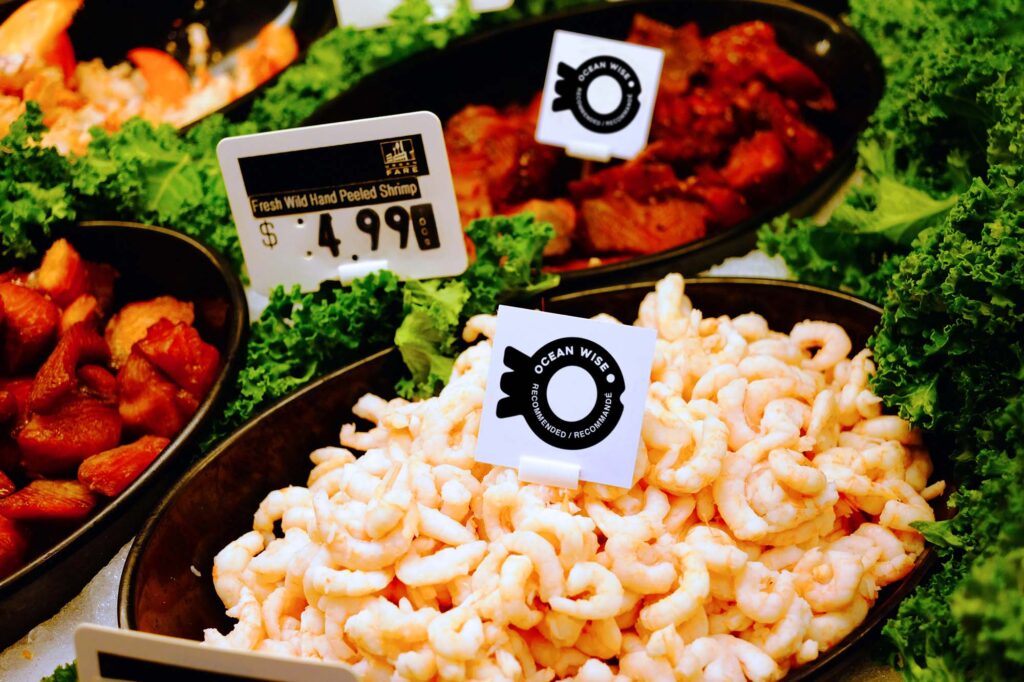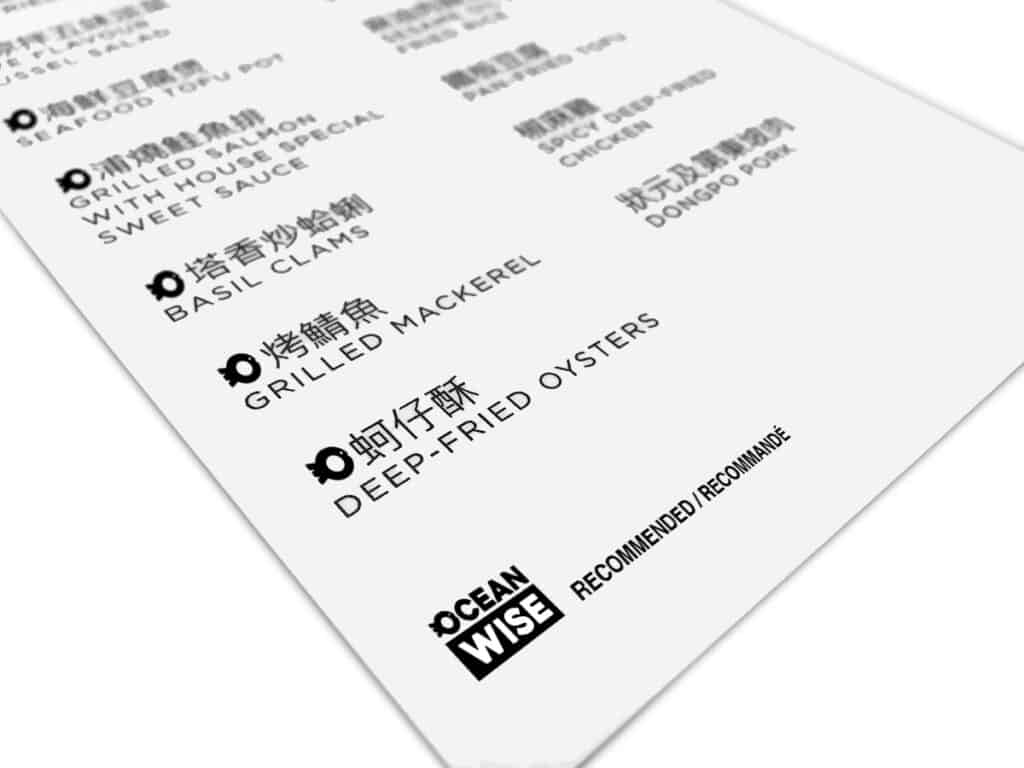 The new logo goes hand in hand – or should we say, fin in fin – with Ocean Wise's new approach for bringing together collaborators from around the world to take action for the ocean. The new logo, and the new symbol for Ocean Wise Seafood, fits within Ocean Wise's overall promise: Taking action for the ocean today, so we can all flourish.
What does the new logo mean for consumers?
The Ocean Wise sustainable seafood program's recommendation process – and your access to Ocean Wise Seafood – won't change a bit. We are still the same program, but with a new look. Keep your eyes primed for the new Ocean Wise logo and symbol so you can continue to help us in the fight to end overfishing while choosing your favourite sustainable seafoods.
You may still see the old logo, and even our older logo, from time to time as partners transition to the new brand. These products still meet Ocean Wise's high bar for sustainable seafood!
What does the new logo mean for Ocean Wise seafood partners?
Our wonderful Ocean Wise seafood partners will be transitioning to the new logo over the next year. The goal is to have the new logo fully integrated onto partner branding by April 2023. In the meantime, the existing logo or the very first logo, seen below, might be used as branding through this transition.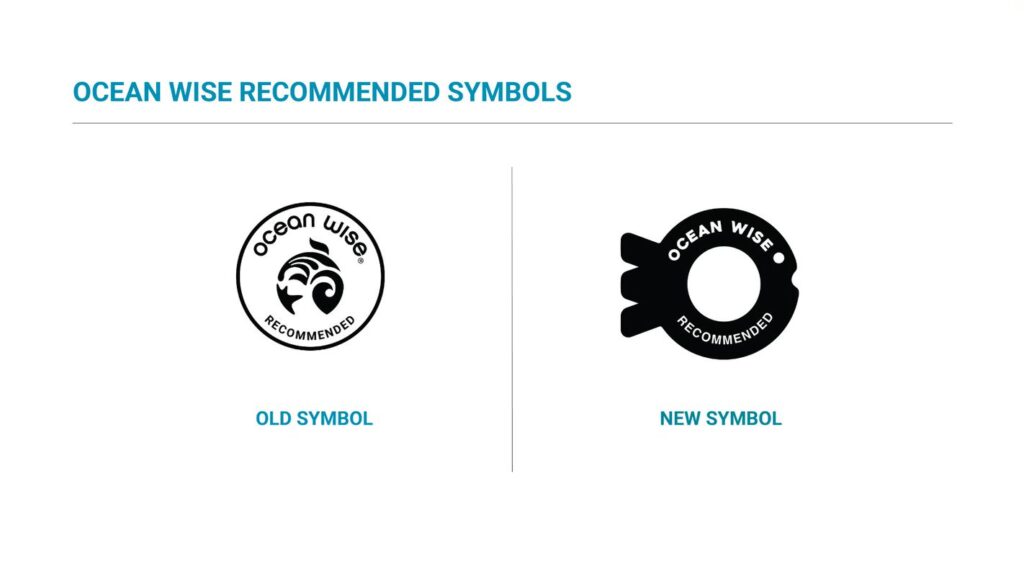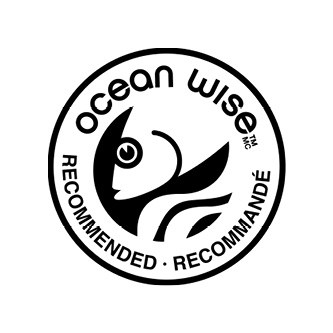 We are so grateful for our seafood partners who have worked with us in transitioning to the new logo. As always, for any questions, partners can reach out to [email protected].
Learn more about Ocean Wise's new brand here.