Breaking out of the Sea of Sameness – Introducing Ocean Wise's new brand
Ocean Wise has been on a mission to inspire the global community to become "Ocean Wise" by increasing its understanding, wonder, and appreciation for our oceans. For years, our team has researched, educated, conducted direct-action conservation and field projects to empower communities to step-up for ocean health, but what's next for us? The next decade offers an extraordinary opportunity for scaling up transformation and collaboration.
World-changing work requires a memorable and compelling brand that is able to create enduring connections with people and organizations around the globe. Ocean Wise wants to be on the forefront of ocean conservation and drive deep change. Our new brand will help build the connections we need to do that.
Our brand promise
Memorable brands create meaningful connections by articulating what they stand for, and then following through! For NGOs this is especially important. Our partners and supporters are pulled in many directions by many important issues and it's difficult for them to decide where limited time, money and energy can have the greatest impact. A strong brand lets people know not just what work we do, but what drives us. What, at the core, is the promise we make to our funders, partners, and participants.
At Ocean Wise, our promise is simple: Taking action for the ocean today, so we can all flourish. It is this promise, grounded in action, that leads us to innovative projects like the Great Canadian Shoreline Cleanup, our seaforestation work, our sustainable seafood program, the WhaleReport Alert System, and the Ocean Bridge youth program.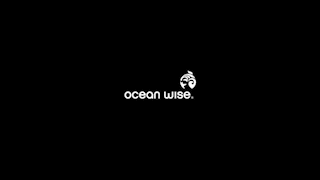 Our visual identity
The new tone of the Ocean Wise brand identity supports this promise by being bold and inspiring. It suggests an actions-based movement. It is inspirational, courageous and solutions-oriented.
We started on the process of developing this new brand almost a year ago, while undergoing a period of major change – including the sale of the Vancouver Aquarium. Through all of these changes we knew we were ready to realize our ambitious goal of turning the tide on ocean health by 2030. To get this done we undertook comprehensive qualitative and quantitative research to inform our brand development.
The research found something we suspected already. There are many organizations conducting research and advocating policy makers for the changes we need. But what is missing, and is critical for saving the ocean, is an organization whose role is to inspire and mobilize people, businesses and governments to take action for the ocean today!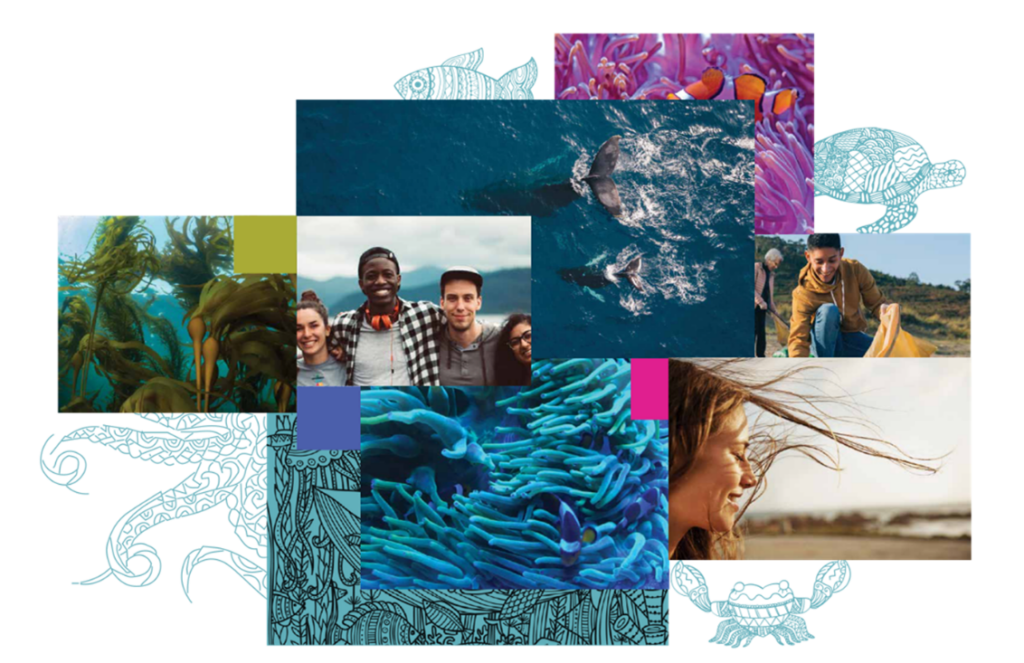 We need the ocean, the ocean needs us
So, what's changed – and why should you care? We know we're not the first NGO to rebrand. But for us, this change is meaningful because it sets our intention on the path to be a world-class changemaker for people, businesses and governments who want practical solutions with meaningful impact that protects and revitalizes the ocean.
Our research shows this is needed. Our ocean is in need, it is no longer enough to "do no harm" – we need to act. Eighty per cent of people understand we need to do more to restore our ocean, but fewer than 20 per cent know how to help, leaving the overwhelming majority searching for direction.
As one organization among many, Ocean Wise finds ourselves at a defining point in our history. We are willing to stand up as a leader who turns the tide through courage and action, who is both a voice at the table as well as boots on the ground.
To be this leader, we place value on real collaboration and measure our success by impact in the ocean. We are optimistic and inspirational, yet bold and forward-leaning. We turn knowledge into action that mobilizes millions.
We build trust with our partners and allies, which enables us to create and implement world-class solutions to the three major challenges facing the ocean: Climate Change, Plastic and Pollution and Overfishing. To tackle these challenges we strategically develop and implement solutions for the ocean today, while building and training the next generation of leaders and ambassadors to protect the ocean today, and tomorrow.
The ocean doesn't just need us, we need the ocean. For the air we breathe, the food we eat and the entirety of our planet. And though the threats facing it are vast, we have the courage to step up to them, showing others how to do the same. At Ocean Wise, we take action for our ocean today so that we – humans, society, animals and all living things – will flourish.
You're not a wave, you're part of the ocean
Our new website is the harbour where our new brand lives. Every page offers Actions that let you easily find ways to join us in protecting and revitalizing the ocean. This is true whether you are a seasoned researcher, a youth with a love of the environment, a business looking to make a difference or a family who wants to spend time together doing something good.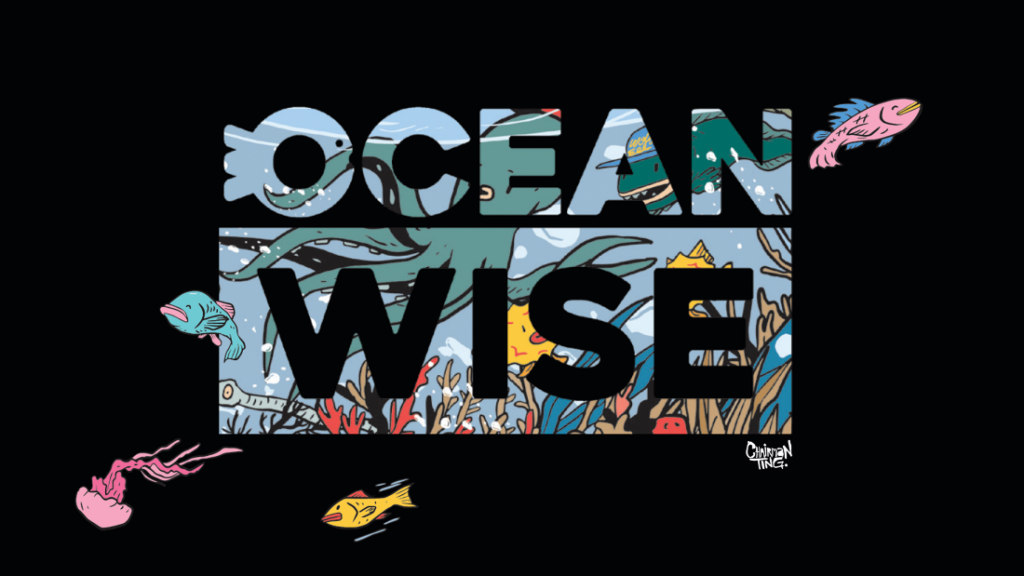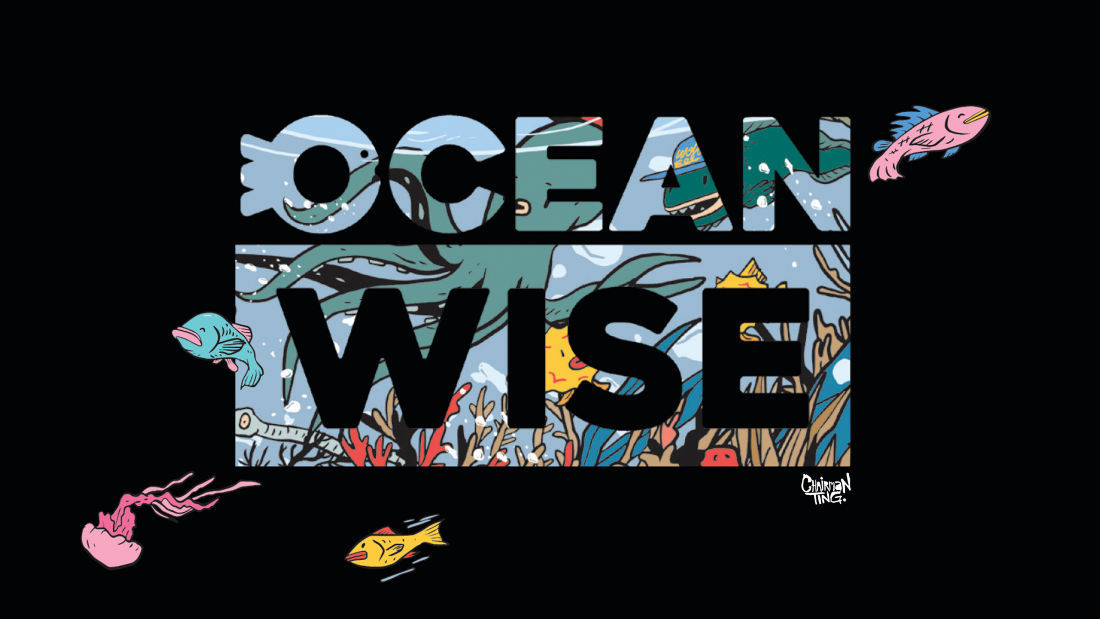 To make all of this work possible we collaborated with some of the brightest minds. The social impact agency Briteweb developed our beautiful website, one of Canada's leading marketing consultancies, theturnlab, conducted in-depth brand research, provided branding strategy and created our exciting brand. We also asked Chairman Ting if we could use his illustration above to bring the brand to life…we're so grateful he said yes! Thank you to all of the amazing people who have already stepped up to make our new brand a reality.
A healthy world begins with a healthy ocean. Ocean Wise is here to help you make an informed and impactful effort for the ocean. Join us, and together we can protect our environment with practical solutions!