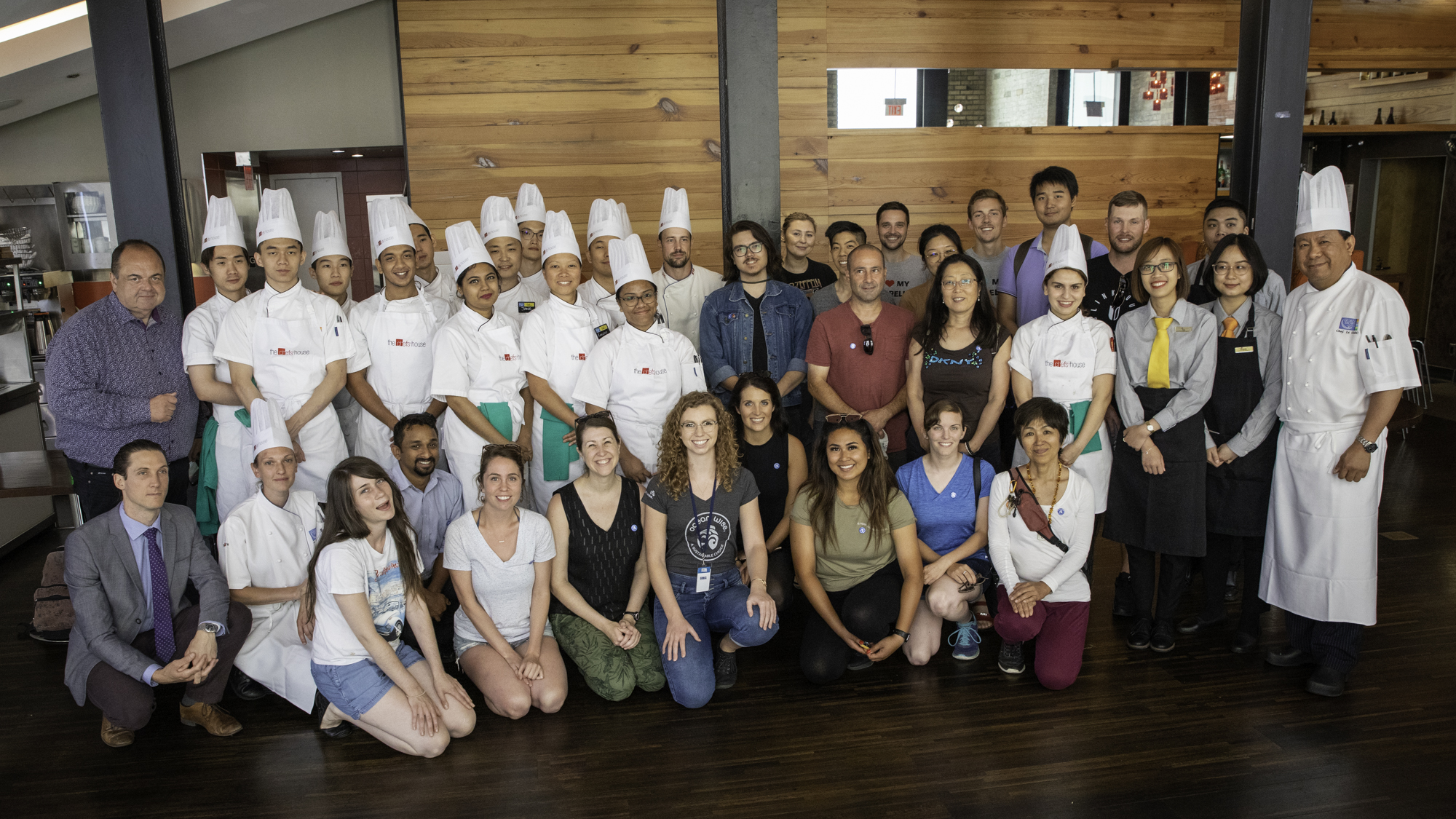 A Taste of Sustainability
By Erika Bolliger, Program Assistant for Ocean Wise Seafood, Toronto
For me, learning about the Ocean Wise Seafood Program was like being told "You can always see your nose in your peripheral vision" – once you know it exists, you can't stop looking for it.
Since joining the Ocean Wise Seafood Program team, I can't help but notice when there are (or aren't) sustainable seafood options in grocery stores and restaurants. I've gotten used to "I don't know" when I ask about a store or eatery's seafood sourcing and the feeling of disappointment that follows, but rather than let it beat me down, I let that feeling build me up. Being able to spread the message through my work makes me feel more empowered, and I'm increasingly eager to engage in discussions about sustainability. I'm excited when one more person in my life tells me that he or she bought an Ocean Wise recommended product or visited a partner restaurant.
The Ocean Wise Seafood Program is a conservation program that was created to educate consumers and businesses about issues surrounding sustainable seafood and overfishing, in order to motivate positive action for ocean conservation. I joined the team in June 2019 and was tasked with raising awareness about the program by engaging with partners and consumers. With this in mind, and with a brain-hurricane of ideas, I set about planning two events.
The first was a sustainable seafood walking tour, inspired by a small-scale one I had done in Norfolk County the previous summer, focused on blueberries, honey and cheese. The concept was simple: what if we asked our partner restaurants to provide samples of their sustainable seafood for a walking tour group?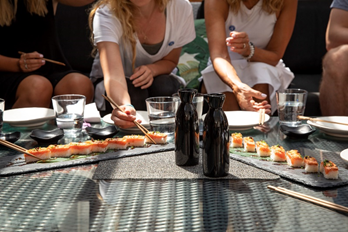 Three Toronto restaurants quickly signed on: Palm Lane, Kasa Moto, and Mercatto. I led two tour groups through Yorkville to College Street on a beautiful summer day, chatting about Ocean Wise and sustainable seafood the whole way. Surprisingly, this was Toronto's first-EVER sustainable seafood walking tour.
At each restaurant, our group was welcomed and given deliciously prepared sustainable seafood dishes to snack on while its chef(s) told us about their creations and the establishment's commitment to our oceans. Palm Lane served albacore tuna in its tasty deconstructed-sushi Osaka salad. Kasa Moto provided incredible samples of its Hokkaido scallop ceviche, pressed Ora King salmon sushi, and miso black cod (a.k.a. "sablefish"). Finally, Mercatto treated us to seared albacore tuna with pearl couscous and Ontario asparagus. I've found that a great way to learn about sustainability is by tasting it!
The successful walking tours were quickly followed by another fun event the following week: the Cleanup + Cookout. Together with the Great Canadian Shoreline Cleanup team, we designed an event to showcase how people can be involved in different aspects of ocean health, diverting waste from the oceans, rivers and lakes and supporting sustainable seafood.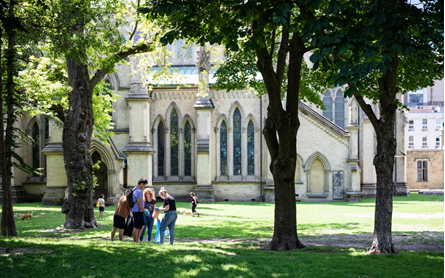 Dedicated Ocean Wise and Shoreline Cleanup partners, enthusiastic volunteers and motivated peers all showed up to support the event, our partners and our organization. Together, we cleaned up St. James Park in downtown Toronto, collecting more than 1,400 cigarette butts and 3.5 kg. of waste. The groups were then escorted to The Chefs' House, where George Brown College culinary students and chefs prepared and served a delicious and sustainable Ocean Wise seafood spread. We ate a seafood paella with squid, shrimp and mussels, donated by De la Mer, and sampled oysters from P.E.I., B.C. and Nova Scotia, donated by Seacore Seafood.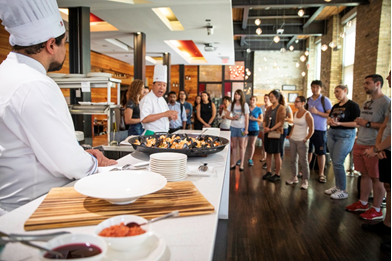 Our partners' enthusiasm for engaging in ocean conservation is inspiring. Each of them was excited and dedicated to making the events successful. Their enthusiasm demonstrated their investment in a sustainable future and their recognition of the role they play in making that happen.
But the Ocean Wise Seafood Program doesn't work without YOU. By choosing sustainable products and supporting sustainable restaurants, you create the demand for them in the industry.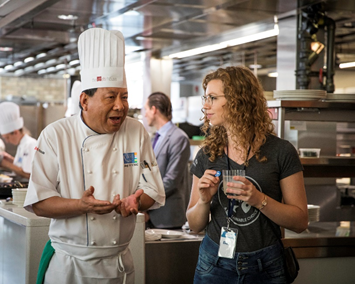 How can any one person make a difference? The state of our oceans today is the result of millions of seemingly insignificant decisions that have accumulated into many environmental catastrophes. I believe we can swing things the other way, towards sustainability, if we all do our part.
I've always been inspired by the quote "One raindrop raises the sea." It reminds me that every one of my choices is contributing to either the problem or the solution. I've chosen which side I'm on: the solution. My time at Ocean Wise has shown me that I'm not standing alone. Together, we can turn a raindrop into a downpour and create a wave of change with Ocean Wise.