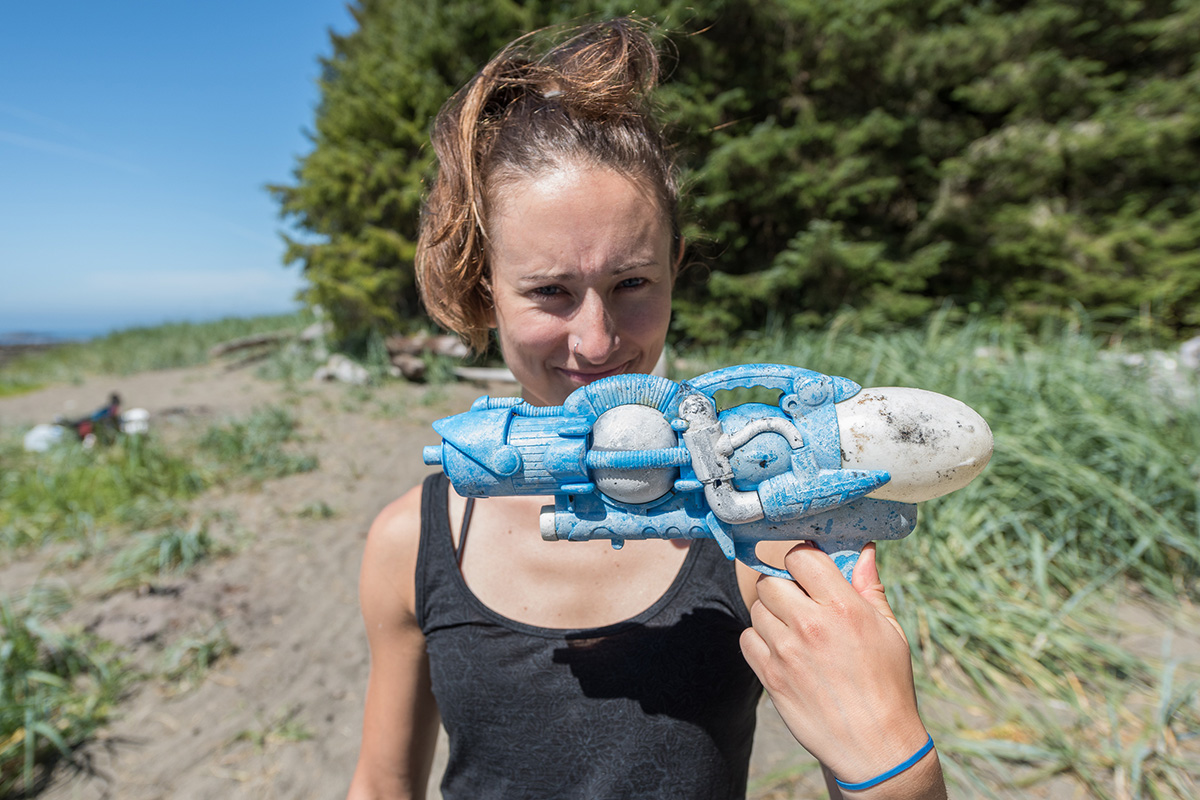 The Return of the Unusual Item
Each year volunteers never fail to surprise us with what they find on their local shoreline. Our cleanups in 2016 revealed some pretty strange litter items, but an unusual item found two years in a row? What are the odds?
Volunteers of the Great Canadian Shoreline Cleanup return year after year to help clean their shorelines of cigarette butts, food wrappers, plastic bottles, fishing gear and various other types of litter. Every so often a peculiar item appears and doesn't quite fit into any of the categories of a Data Card as a common type of trash.
Here are a few of our favourite unusual items from 2016:
Prison release form
Orthodontic retainer
Glass eye
Half a dozen eggs in a carton
Eyepatch and hook
Cup from Expo '86
Unopened bottle of Champagne with empty ring box
Tiny cowboy boot
Antique Singer sewing machine
Chandelier
Dinner in a roasting pan floating down the creek
There is one item on the list that particularly stood out because it was found two years in a row. Can you guess which one?
In 2015 Site Coordinator Judy Tutchener and the Bethune Environmental Action Team (BEAT) of Dr. Norman Bethune Collegiate in Toronto, started actively looking after a local creek as part of the school's ecoliteracy water theme. Both in 2015 and 2016 Judy and her students found a roasting pan full of food in the exact same location during their Shoreline Cleanups.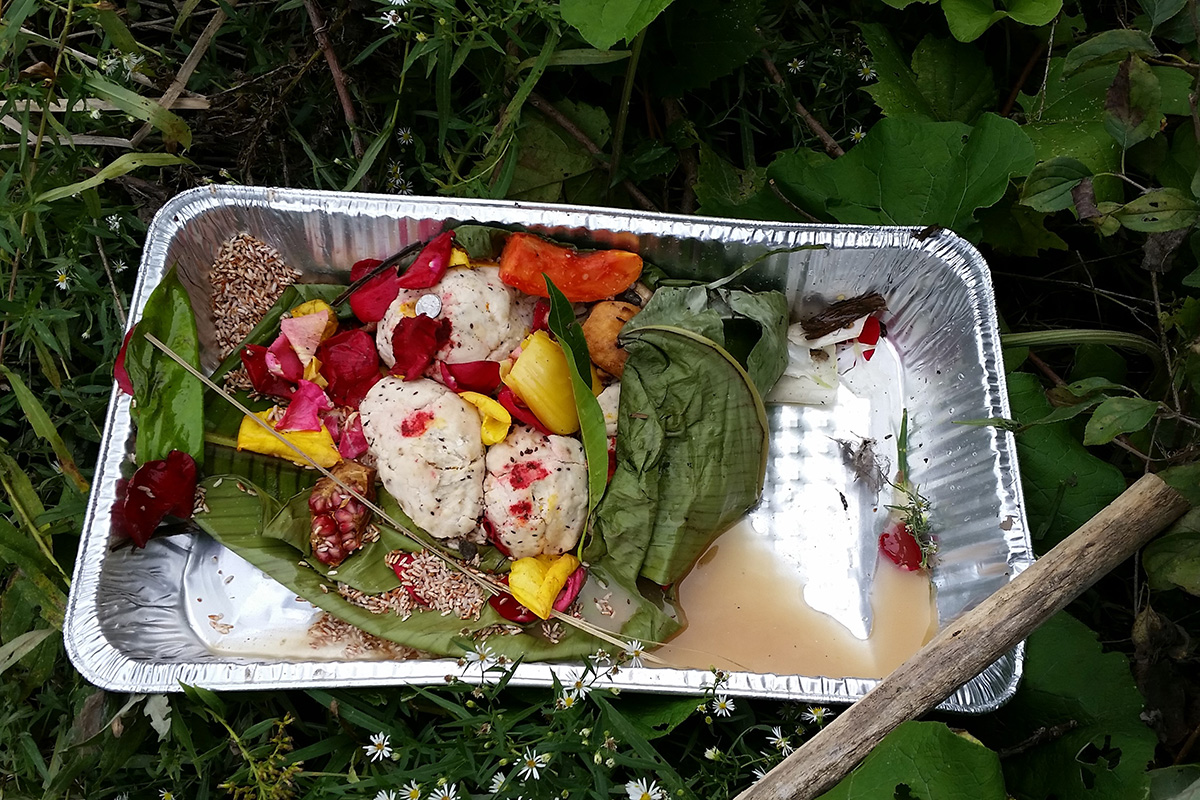 We caught up with Judy to chat about the bizarre coincidence of finding the unusual item twice and the importance of creek cleanups with her class.
What was your reaction to finding the roasting pan full of food again?
 The pan was found under the bridge both times, we can't figure out why. When our students first saw it, they were laughing and couldn't believe it. This year there was half a watermelon in there too.
The students are always amazed at what they find, they question the stories behind their finds – it's fun to watch them.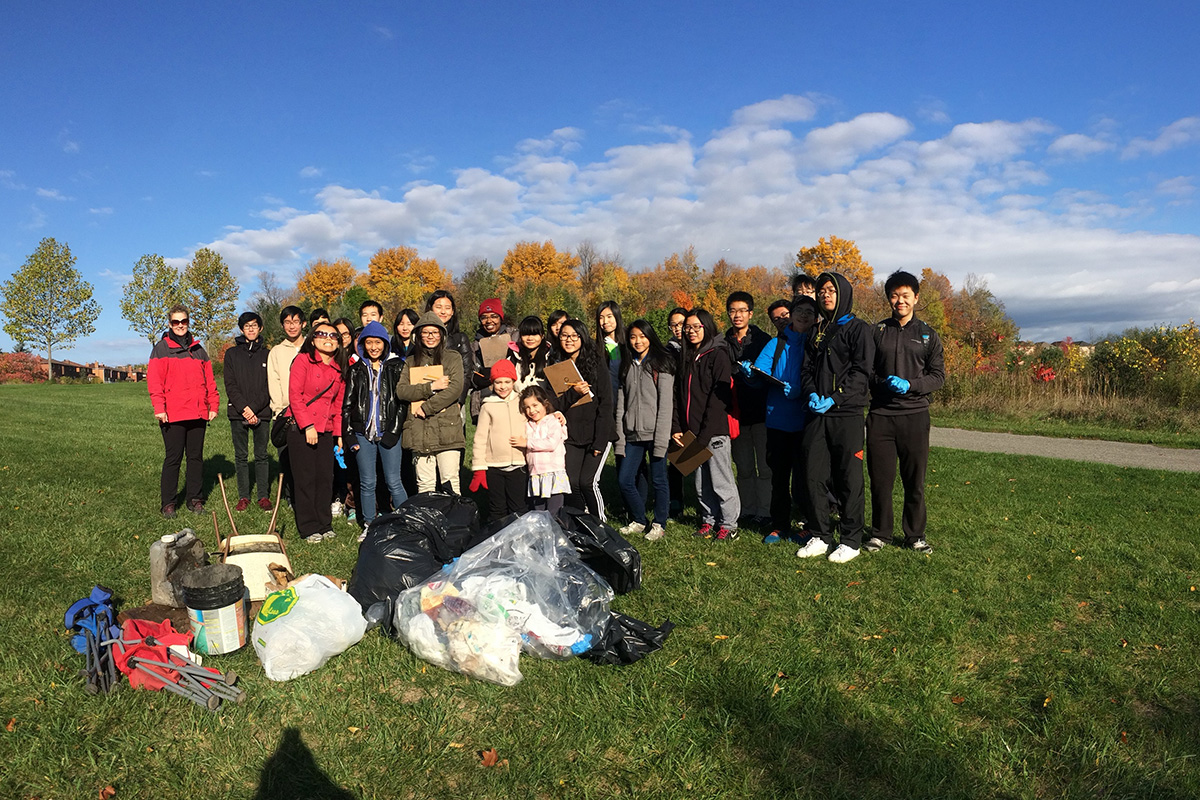 What is your favourite part of a Shoreline Cleanup?
I love working with our students. They also do the data collection which makes them feel like they're contributing to something "bigger" and important. I think it instills a sense of accomplishment in them (outside of academics) – they are proud of what they've done.
Thanks to Judy, the BEAT team, and all the volunteers in 2016 for contributing to a whopping 126,000 kg of litter items (common and unusual) collected off shorelines across the country. What will you find on your favourite shoreline this year?
The Great Canadian Shoreline Cleanup, presented by Loblaw Companies Limited and supported by Ricoh Canada, YVR and OLG., is a joint conservation initiative of the Vancouver Aquarium and WWF-Canada. Find out more at www.shorelinecleanup.ca