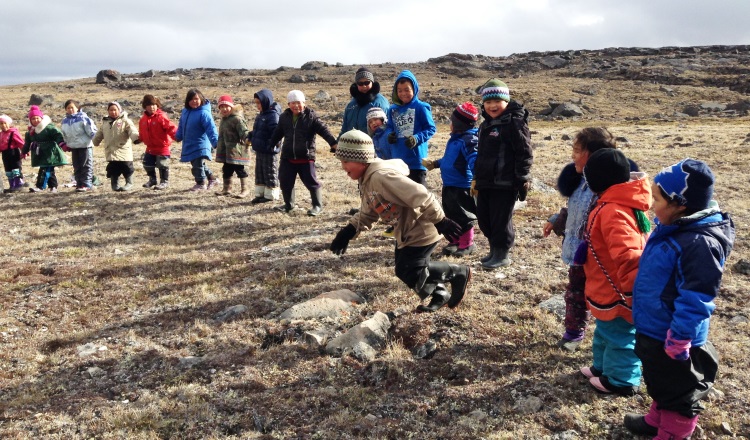 Shoreline Cleanups in Canada's Arctic
Shoreline cleanups take place anywhere that land connects to water, in every province and territory across Canada, including the Arctic. The Arctic is home to a large part of Canada's coastline and as the summer thaw starts, litter can often be found washed on up the shore. Long-time site coordinator and principal of Nestilik Public School, Gina Pizzo, shares her experience coordinating cleanups in Taloyoak Nunavut.
How long have you been involved in the Great Canadian Shoreline Cleanup?
Netsilik School has been organizing cleanups in Nunavut since the early 90s. Shortly after, we started a recycling program in conjunction with our annual fall environmental camps, which involve the entire school. As soon as we heard about the Great Canadian Shoreline Cleanup we signed up our school and have been cleaning shorelines ever since. It's been well over 10 years now.
How much garbage have you collected?
Each year we choose a section around the beaches and waterways of Stanner's Harbour and have collected a huge amount of wood, fishing nets, plastic bags, abandoned camping gear, large plastic fish buckets, carcasses of seals, whales, and even a few abandoned snowmobiles and ATVs. This amounts to between 1,000 to 2,000 kilograms of garbage every year.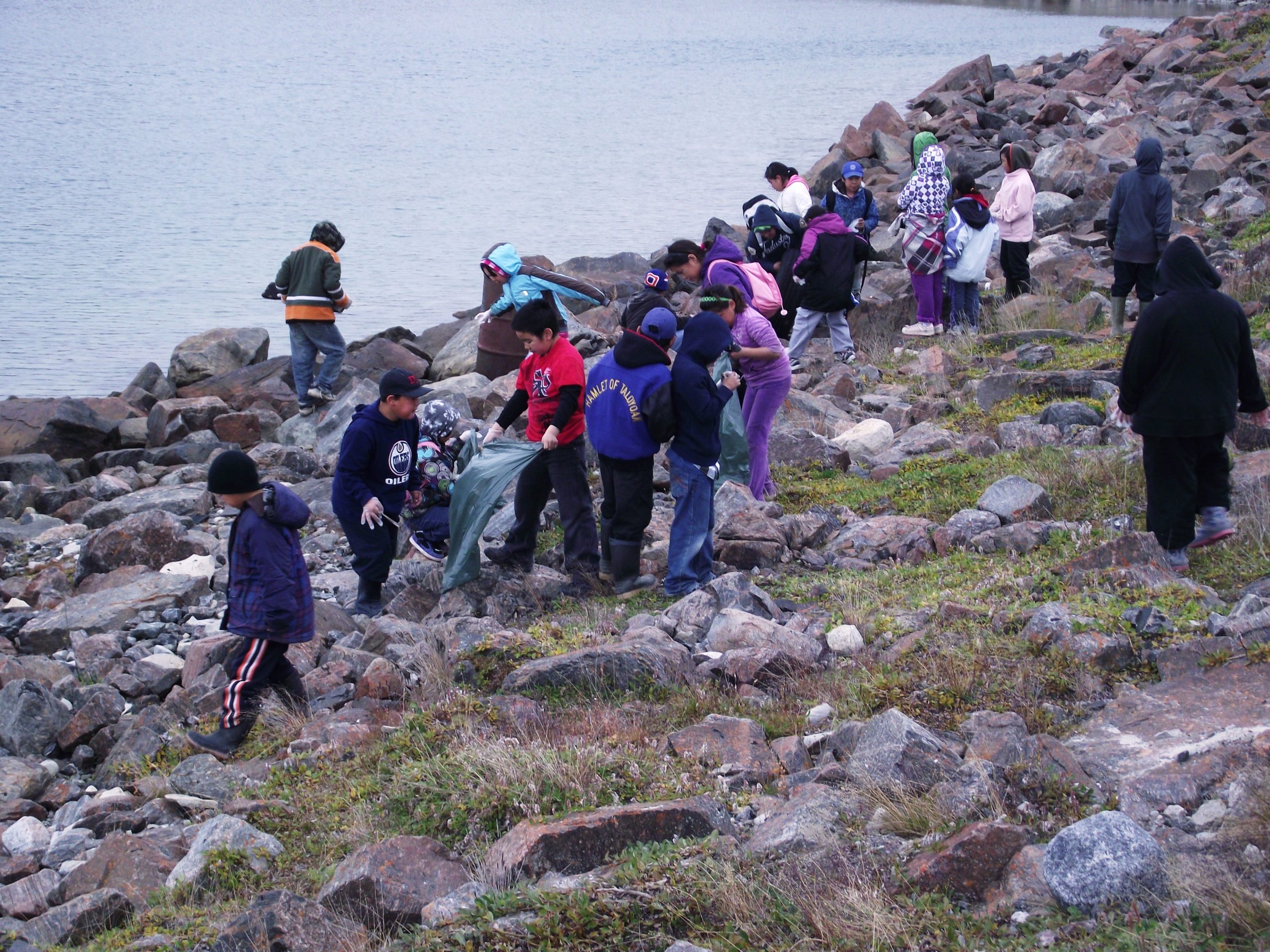 Do you have any interesting stories to share from your shoreline cleanups?
One of our classes found an abandoned campsite that had looked to have been there for several years at least. It was complete with a blown over tent, mattress with bedding, cooking gear, utensils and even dishes. It looked like somebody just walked away and abandoned it. The students found it a little bit creepy and some worried it might be haunted.
What are some of the strangest items you've found?
One of the strangest items was a decades old snowmobile. We imagine it must have broken down and with no way of bringing it back into town the owner must have just abandoned it.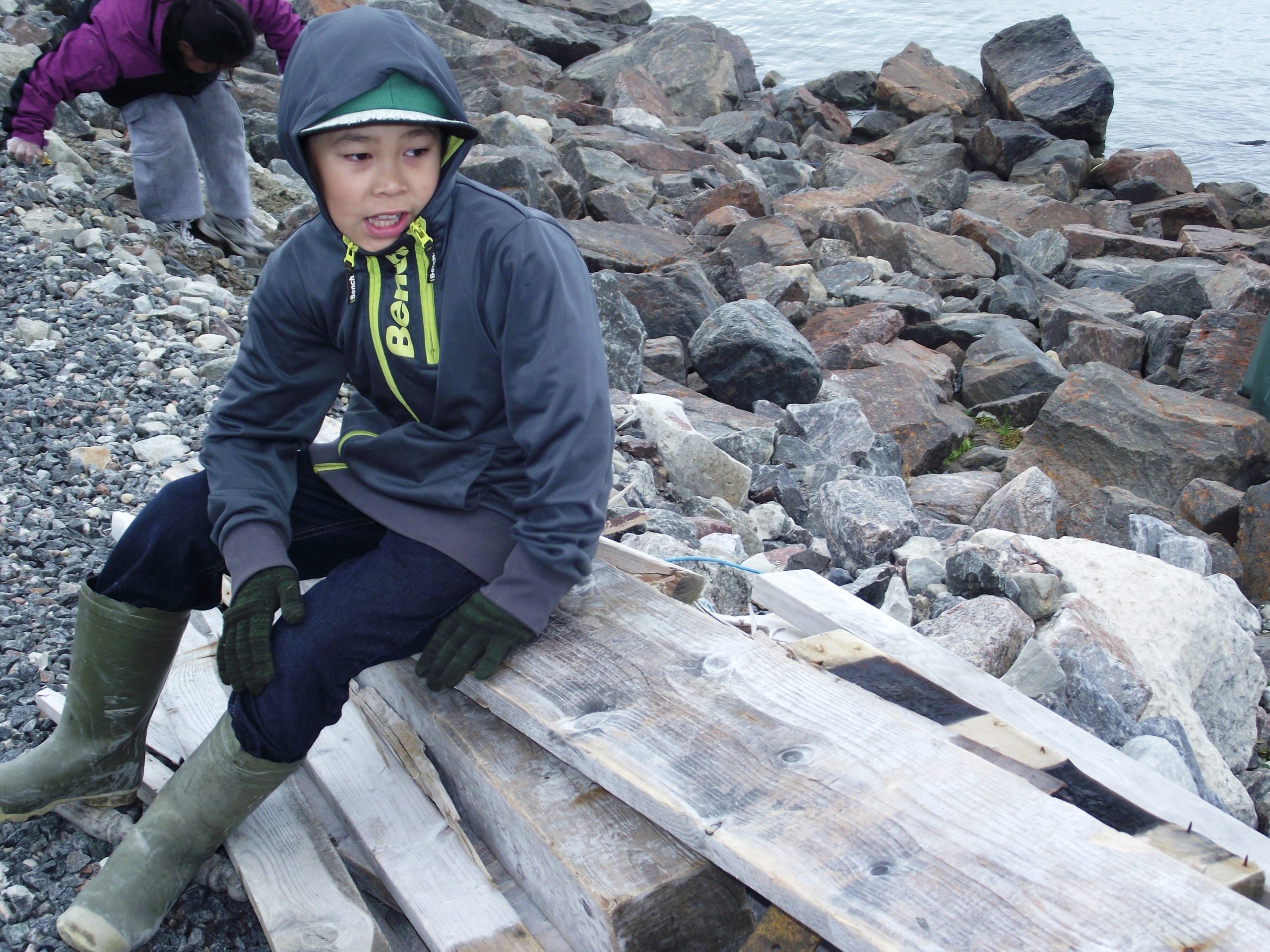 Why do you take part in the Great Canadian Shoreline Cleanup?
"Avatittinnik kamatsiarniq" or "environmental stewardship" is a key value of Inuit qaujimatuqangiit (Inuit knowledge) and it is important that the youth realize from a young age that they need to carry on the tradition of looking after the land, water and air for generations of humans and animals to come. Our fall environmental camp is held for a full week each year and during this time elders and community members share traditional knowledge with the students. The students really look forward to this week every year and are proud of the cleanups they do. This year our town also had a major clean up at the same time so whether you were in town or outside of town the shorelines looked stellar!
When we say cleanups happen anywhere land meets water we mean it! Search for a shoreline cleanup happening near you, or better yet register to be a site coordinator for your local community.
The Great Canadian Shoreline Cleanup is a joint conservation initiative of the Vancouver Aquarium Marine Science Centre and WWF-Canada, presented by Loblaw Companies Limited and supported by Ricoh Canada. You can take a stand against shoreline litter in your community by signing up for a cleanup in your neighbourhood today.