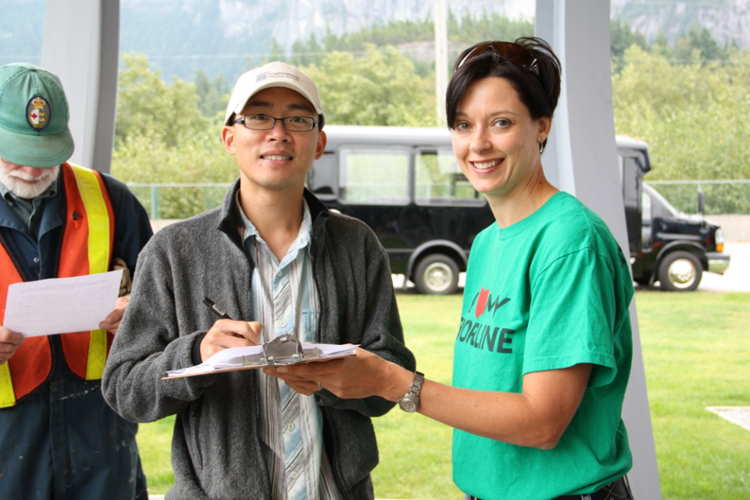 Registration is now open for the Great Canadian Shoreline Cleanup, presented by Loblaw Companies Limited. Each year, thousands of Canadians pitch in to keep our waterways free of litter and debris. Behind each clean is a volunteer Site Coordinator who organizes and leads a cleanup at their local waterway and empowers community members to make a difference in their immediate environment and have fun while they do it.
As the Site Coordinator, you get to lead your group of volunteers, which can be anything from a small gathering of friends and family to a large event with your coworkers, students, or community — it's your choice! Taking on this role requires a bit of planning, but we've made the process easy by breaking it down into simple steps. You'll also find lots of support and resources on our website.
If you're interested in becoming a Site Coordinator, check out our quick Site Coordinator 101 to give you an idea of what's involved.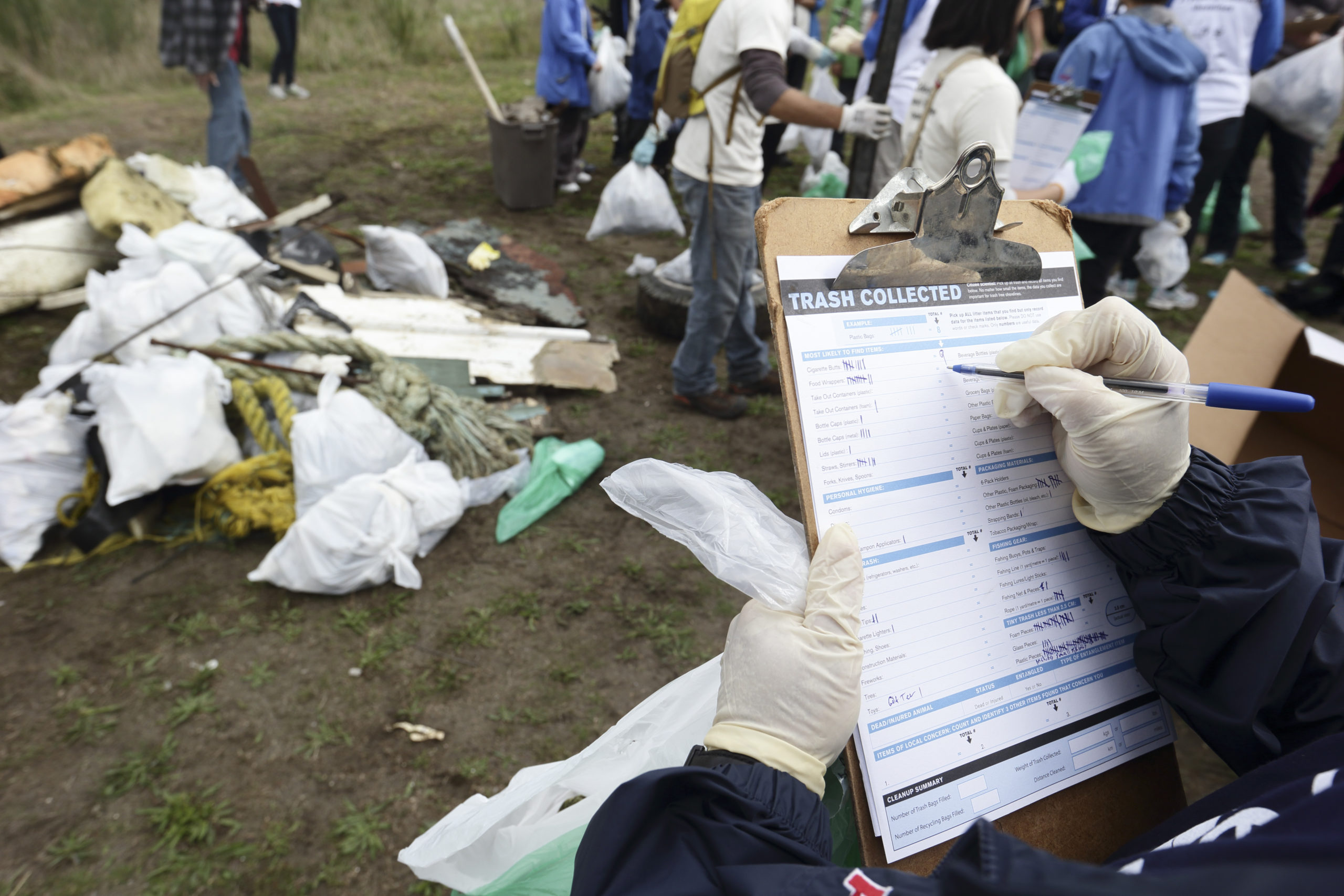 Before the Cleanup:
Register by visiting ShorelineCleanup.ca to find a cleanup site that needs your help, choose a date and you're on your way.
Visit the location before the cleanup to see if it is suitable for your group. If kids are coming, make sure it's safe for them. Also see if there's enough litter, remembering that not all litter is easy to see.
Contact your municipality to get permission to use the site and arrange waste disposal.
Spread the word by going to our resources page for posters, tips and social media images.
Gather supplies: Do you have gloves, garbage, recycling bags, a sharps container and pens? Don't forget to print off your Individual Data Cards and Waiver Forms.

Make sure you visit sites beforehand to ensure they're safe for all participants, including kids.
During the Cleanup:
Welcome your participants and have them sign the waiver. Break into small teams and hand out cleanup supplies and data cards.
Review safety and give a pep talk: Use our safety poster for tips about safety and remind your volunteers that they're doing something awesome.
Cleanup! Tweet @CleanShorelines or Instagram your photo to ShorelineCleanup.
Wrap up: Collect data cards, weigh trash and thank your participants for their hard work (don't forget to give yourself a pat on the back as well).

Remind your team they're making a difference — and don't forget to give yourself a pat on the back!
After the Cleanup:
Summarize data: Add up your data and submit it online, by email or mail.
Send it back: Email or mail in your waiver and photos, and submit your evaluation form online.
And that's it! Without YOU cleanup events would not be possible. Shoreline cleanups create a healthy environment for everyone, including the wildlife and communities that depend on them.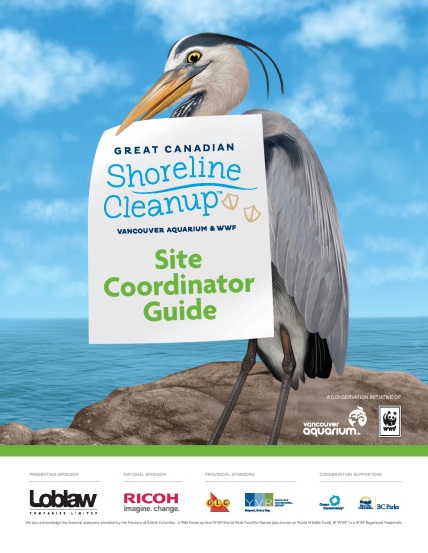 Check out our interactive Site Coordinator Training or our Site Coordinator Guide.
You can also call us at 1-877-427-2422 or email [email protected]
By Sarah Odell, recruitment coordinator, Great Canadian Shoreline Cleanup. The Shoreline Cleanup, presented by Loblaw Companies Limited and supported by Ricoh Canada and YVR, is a joint conservation initiative of the Vancouver Aquarium and WWF-Canada.