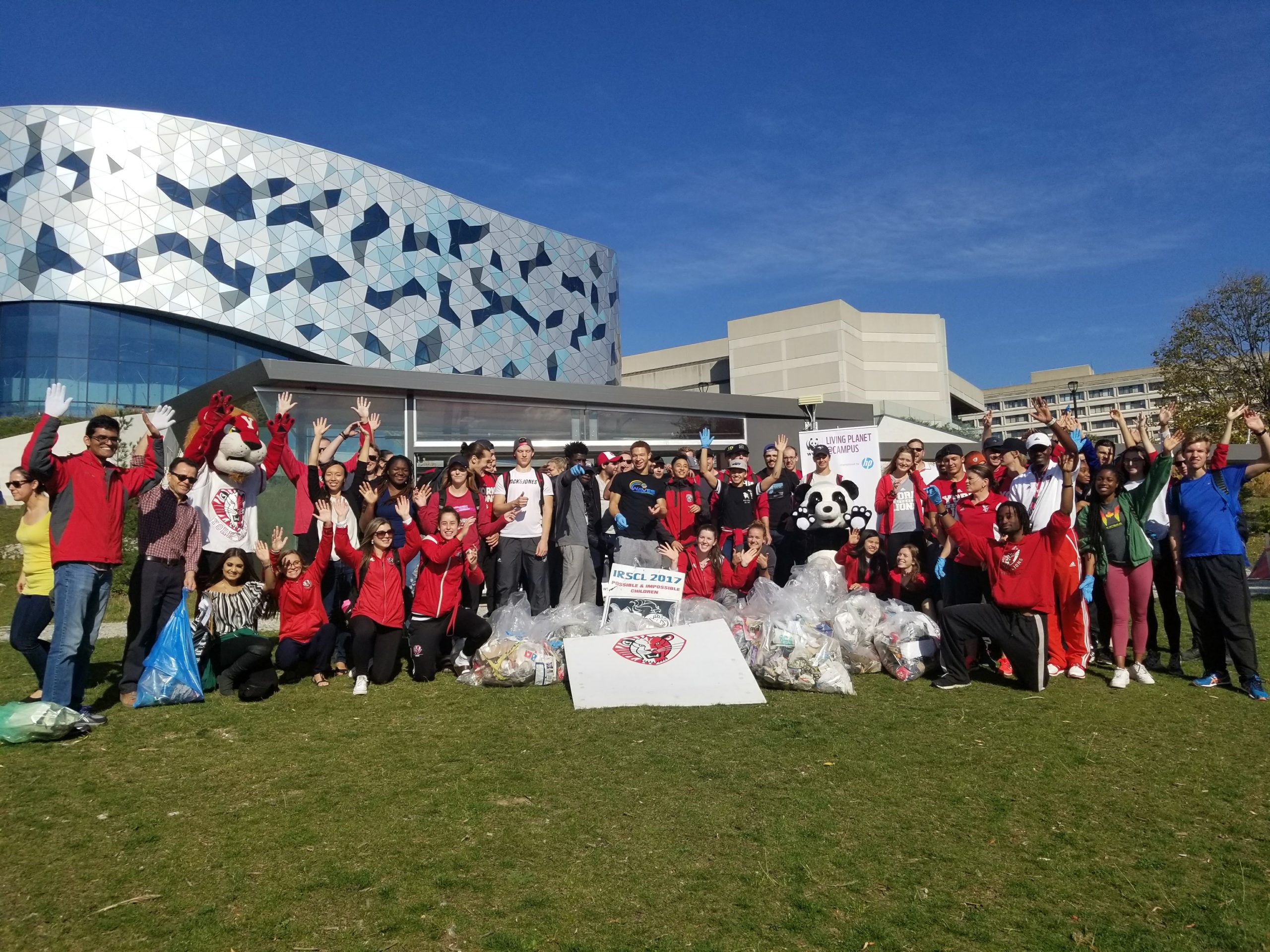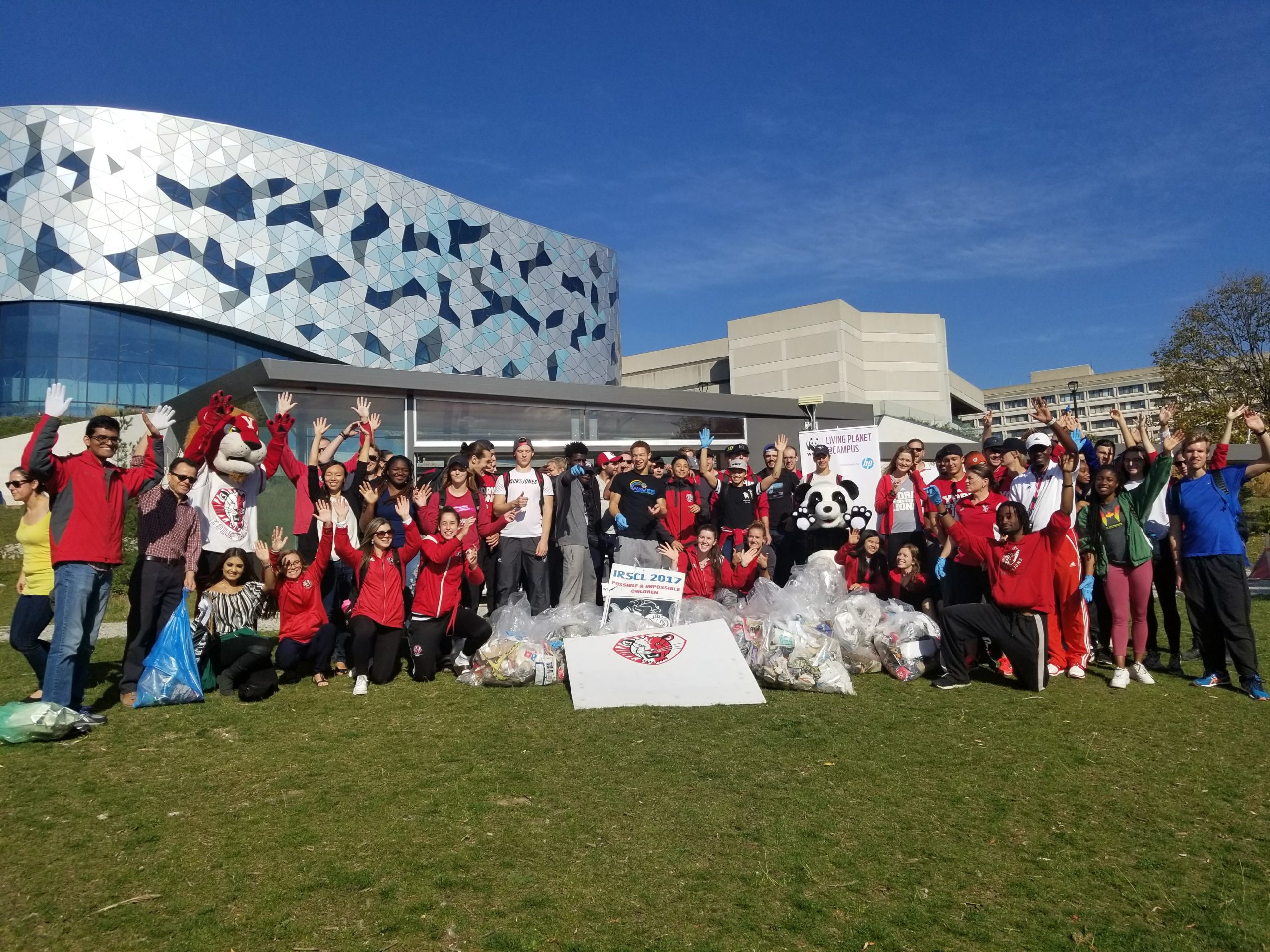 It's Campus Cleanup Month!
It is estimated that by 2050 there will be more plastic than fish in the ocean. Plastic pollution isn't only an ocean issue – at least 80 per cent of the plastic in our oceans originates on land, including parks, sidewalks, and, yes, campuses. Your local campus is a part of nature and connected to vital aquatic ecosystems in your community; litter can make its way from land into lakes, rivers and eventually the sea.
This is your chance to make a difference! This October – Campus Cleanup Month – take action alongside fellow students and college and universities across Canada to stop litter in its tracks. Whether you clean up with five friends or rally your entire residence, you'll be making a positive change for wildlife and the places they call home.
Lead or join a cleanup at your school in or your community.
Hundreds of thousands of Canadians have helped to remove over 1.4 million kilograms of litter with the Great Canadian Shoreline Cleanup over the last 25 years. College and university alumni, staff, faculty and environmentally minded students like you are a big part of that, leading over 200 cleanups in 2017 alone.
Hosting a shoreline cleanup will be a great way to contribute to this national conservation initiative and to connect your school to nature.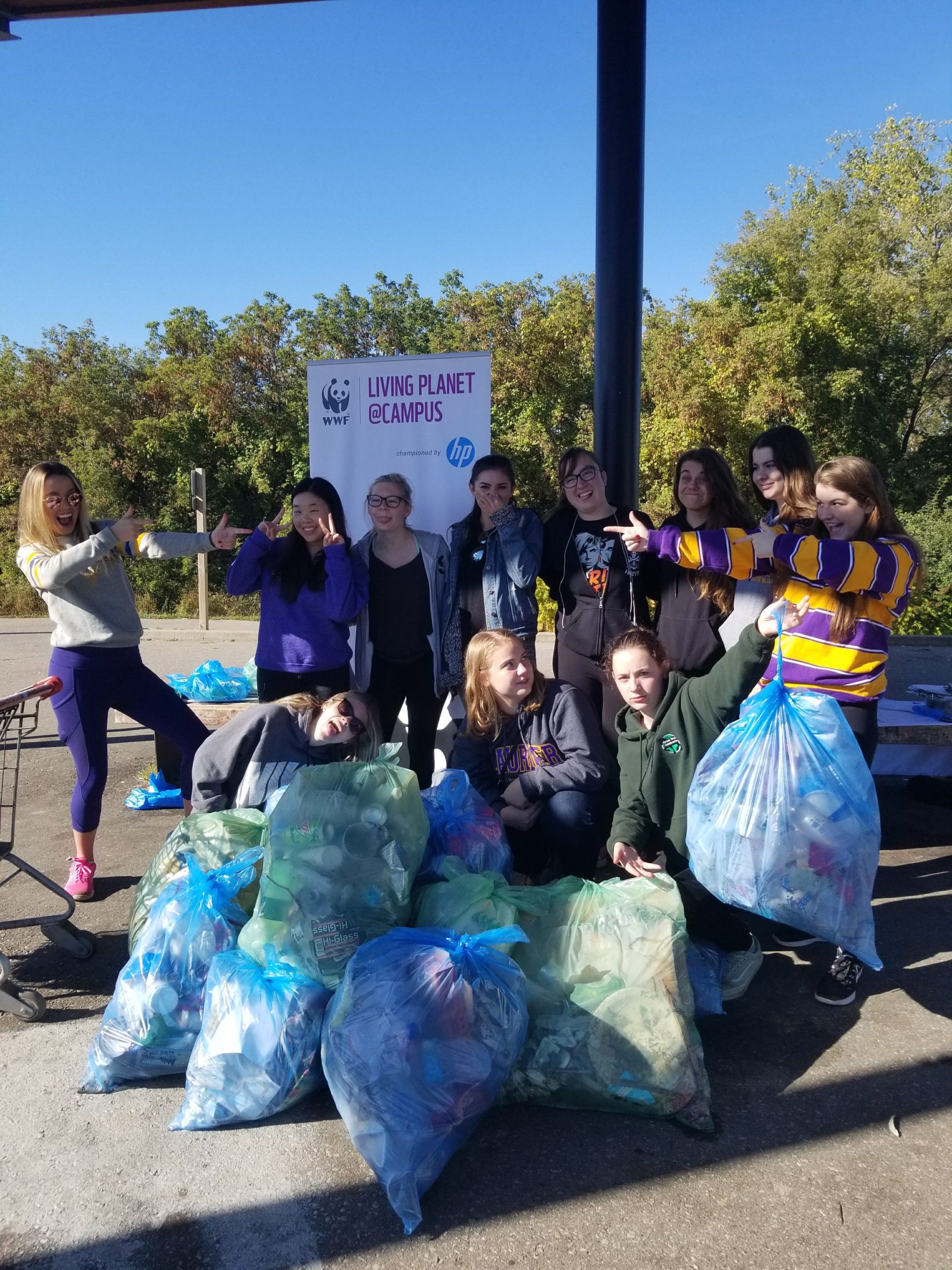 Why join Campus Cleanup Month?
Every piece of litter you remove from your campus or local shoreline is one less piece that can be ingested by or entangle wildlife.
It's a great way to meet new friends, build a sense of community on campus and connect your campus with nature.
You can track your findings as citizen scientists and contribute valuable litter data to national and international databases.
As part of WWF's Living Planet @ Campus program, you can count your efforts towards your WWF Living Planet Leader certification.
Get involved at campus.wwf.ca and lead or join a cleanup today! It's as easy as picking a site, gathering a team and putting your cleanup efforts on the map.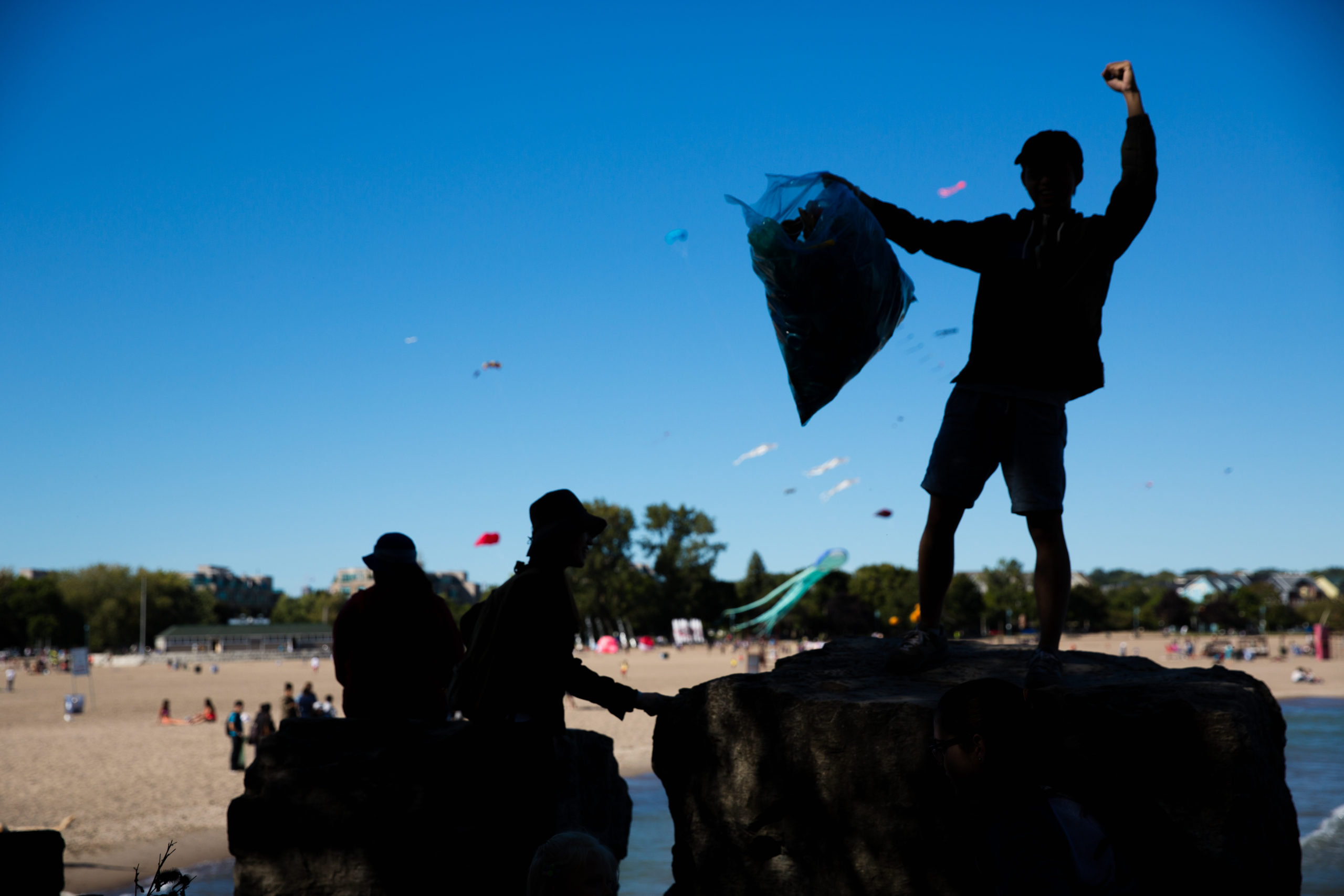 The Great Canadian Shoreline Cleanup, a conservation partnership by Ocean Wise and WWF-Canada, presented by Loblaw Companies Limited, is Canada's largest volunteer-powered, conservation cleanup program.  The Shoreline Cleanup aims to promote understanding of shoreline litter issues by engaging Canadians to rehabilitate shoreline areas through cleanups. Find out more at www.shorelinecleanup.ca.