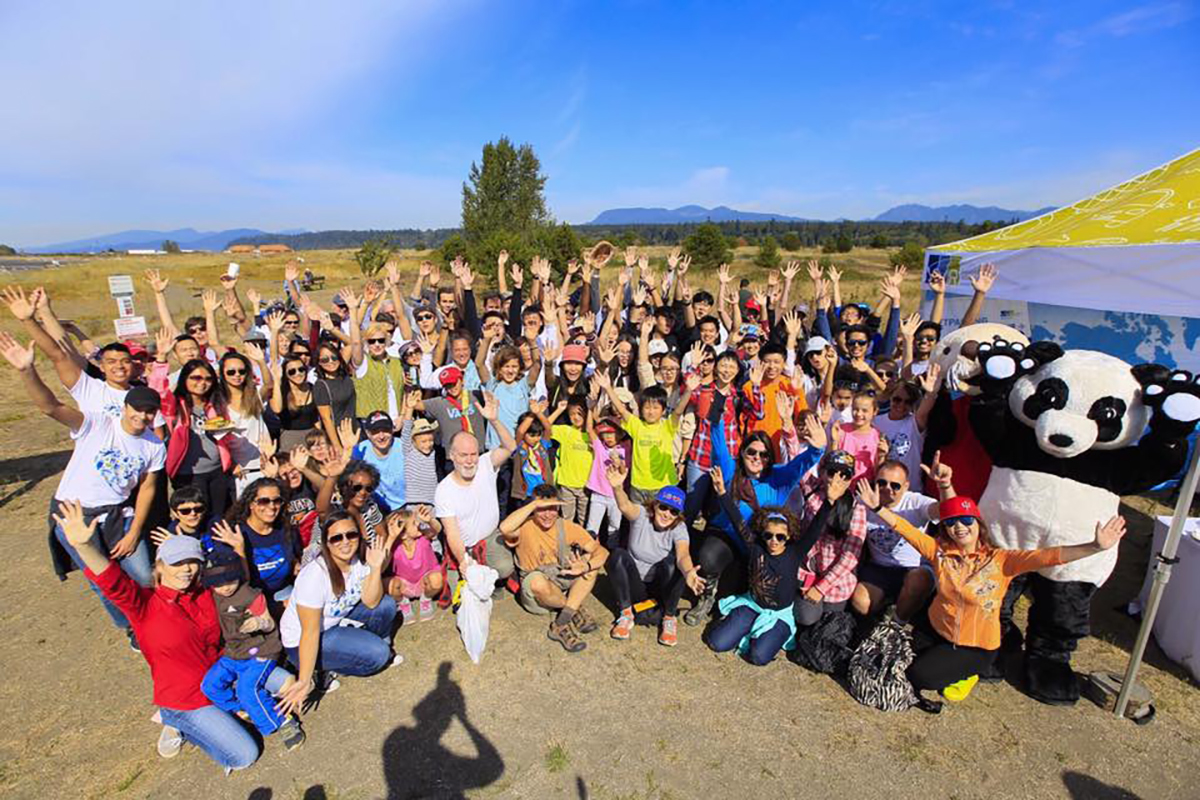 International Coastal Cleanup Day Celebrations
On Saturday September 16th, millions of volunteers from all over the world joined together on their shorelines to celebrate the International Coastal Cleanup. This global day of action is the largest volunteer effort to protect our shores, and Canadians definitely showed love for their shorelines. On International Coastal Cleanup day, more than 1,500 volunteers in Canada worked together to keep our shorelines clean.
With over 80% of marine pollution coming from land based activities, it is more important than ever to get our hands dirty and understand the sources and impacts of shoreline litter first hand.
Our staff in Vancouver celebrated the occasion with over 350 enthusiastic volunteers at Iona Beach Regional Park for an annual cleanup with our provincial sponsor, Vancouver International Airport (YVR).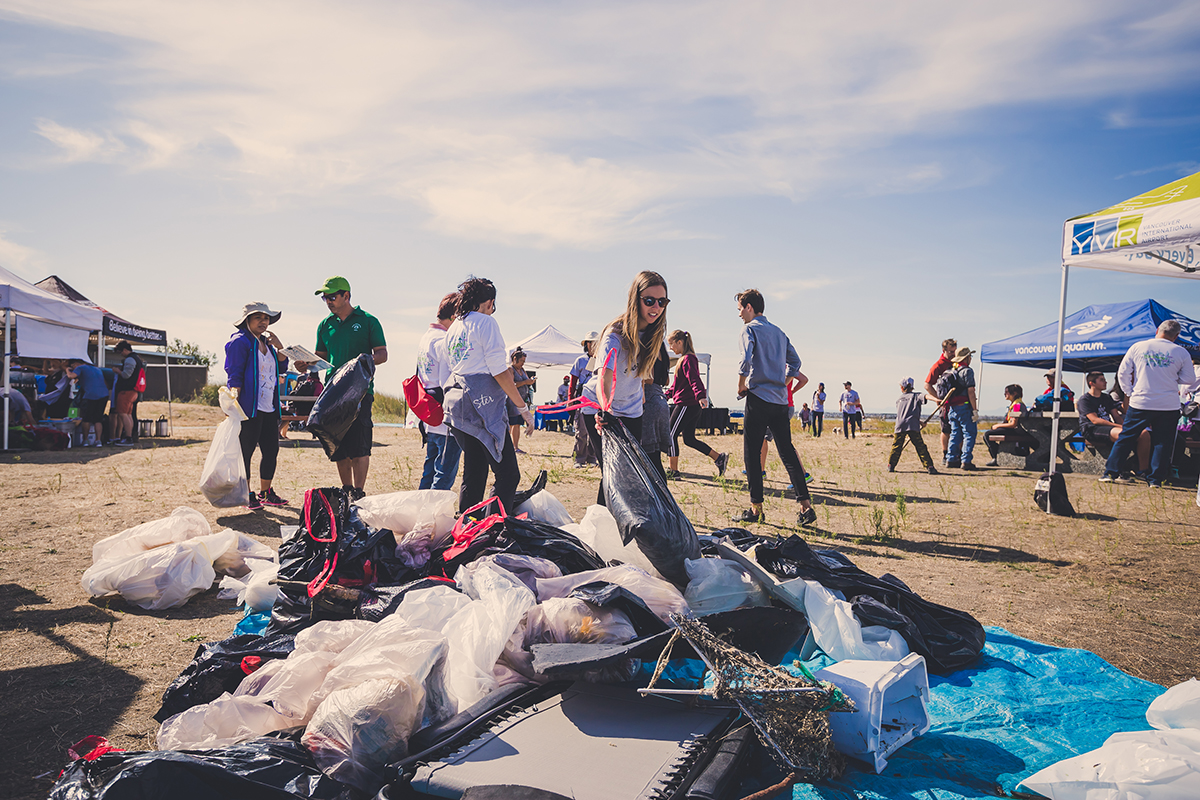 This year volunteers removed over 215 kg of trash from Iona Beach including more than 200 food wrappers, 157 bottle caps, 155 plastics bags and a message in a bottle. Yes, that's right, one cleanup volunteer discovered a written note in a glass bottle he picked up from the shoreline. Volunteers were a bit unsure at first, but everyone had a good laugh after reading the note: "HELP! Running short of supplies. Drifting off Bowen Island. Send wine, cheese and crackers. S/V 'Summer wine' Qualicum Bay/Bowser B.C. – Jim Narwin"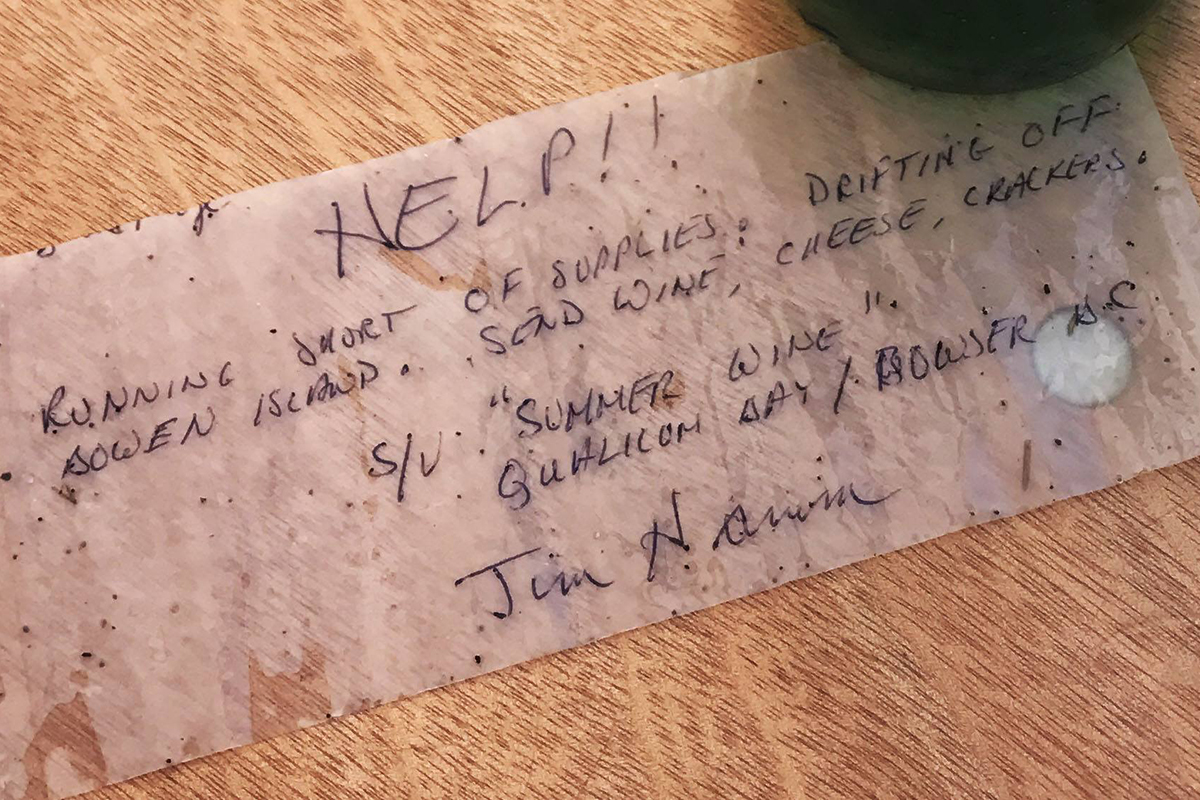 Spirits were high with great activities from the Vancouver Aquarium's AquaVan team, fresh coffee, delicious lunch, cold drinks, and of course awesome prizes. It truly was a day to celebrate cleanup efforts all across the country and thank our volunteers and partners for their dedication to clean shorelines.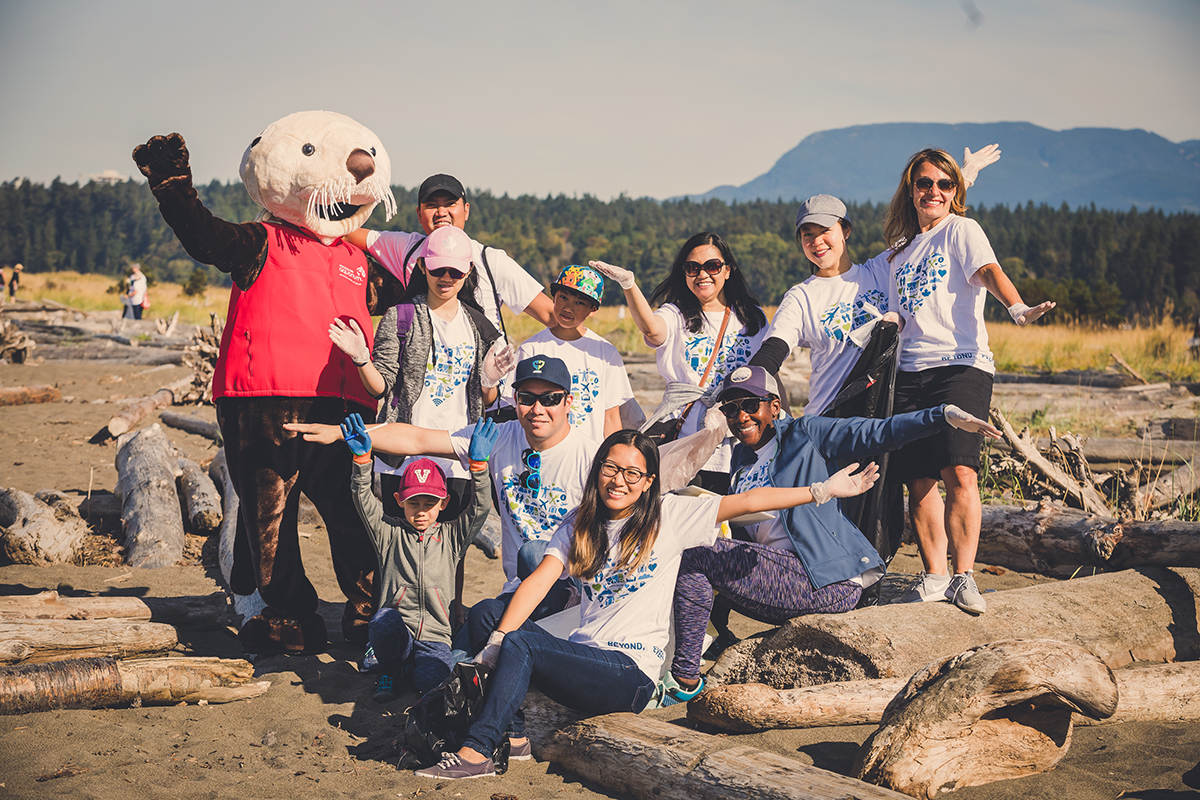 A huge thanks to all who joined us for a sunny day on our shoreline. If you weren't able to lead or join a cleanup on International Coastal Cleanup Day you can still take part! Shoreline Cleanups can take place anytime of the year, anywhere that land connects to water. You can register to lead a cleanup with your school, workplace or your friends and family at ShorelineCleanup.ca.
The Great Canadian Shoreline Cleanup, presented by Loblaw Companies Limited, is one of the largest direct action conservation programs in Canada. A conservation initiative of the Vancouver Aquarium Marine Science Centre and WWF-Canada, the Shoreline Cleanup aims to promote understanding of shoreline litter issues by engaging Canadians to rehabilitate shoreline areas through cleanups. Find out more at www.shorelinecleanup.ca