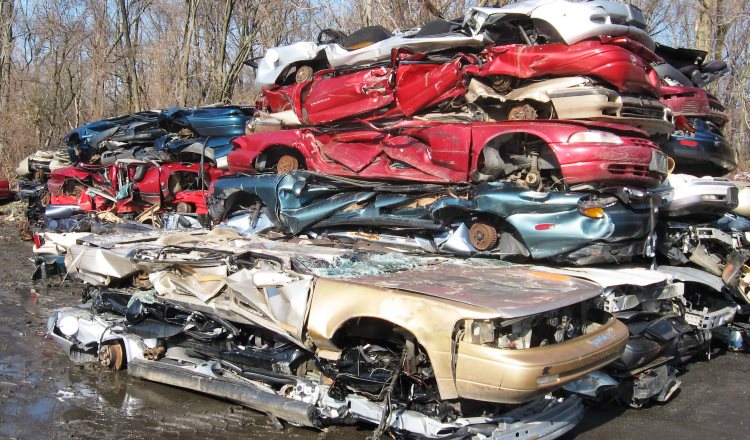 How to Responsibly Recycle Your Car
After years of doing cleanups with the Great Canadian Shoreline Cleanup, presented by Loblaw Companies Limited, I noticed it's common to find various car parts like hubcaps, bumpers, and tires on shorelines across Canada. This got me thinking, what am I going to do with my car now that it has reached the end of its life? I have a 1994 SAAB and it has become unreliable and no longer worth the cost to keep fixing it up. It is time to retire my first and only ride and upgrade to a new-to-me vehicle with better gas mileage – maybe an electric, or possibly rely on car sharing and my bicycle instead.
Where does my vehicle go from here? I wanted to make sure my old car is taken care of in an environmentally responsible way but I didn't know where to start. After many hours of research the picture is looking a little clearer. I thought I would share what I've learned so far.
There does not appear to be a national approach to the environmental management of end-of-life vehicles in Canada but there are a number of companies across the country that specialize in the responsible disposal of cars. These companies will take your vehicle and either recycle or donate the car then give the proceeds to charity or give you cash in exchange.
If you are looking to donate your car you can start by looking at Donate a Car Canada, Charity Car, and Car Heaven. If you are looking to get some cash back you might try Retire your Ride, Green Vehicle Disposal or Scrap my Junk Car.
What happens to your vehicle when it is recycled?
Fluids: Your car is filled with a number of different fluids that can be removed, recycled or disposed of. This includes engine oil, transmission oil, final drive oil, steering gear oil, coolant, windshield wiper fluid and fuel. All of these fluids if not removed would leach into and contaminate the soil.
Parts: If the battery works, the tires are in good condition and the windshield is unbroken, they can be reclaimed. Even the engine, transmission and parts of the body can be dismantled, reconditioned and reused.
Recycling of Materials: Lastly the car is crushed and the metals are removed for recycling and the non-metallic components are landfilled. The plastic parts can even be recycled.
I'm starting to feel a lot better about getting rid of my car. Before I began my research I thought my SAAB might be the largest item that I would ever own that may end up in landfill and now I know that around 75 to 80 per cent of my vehicle is going to be recycled or reused.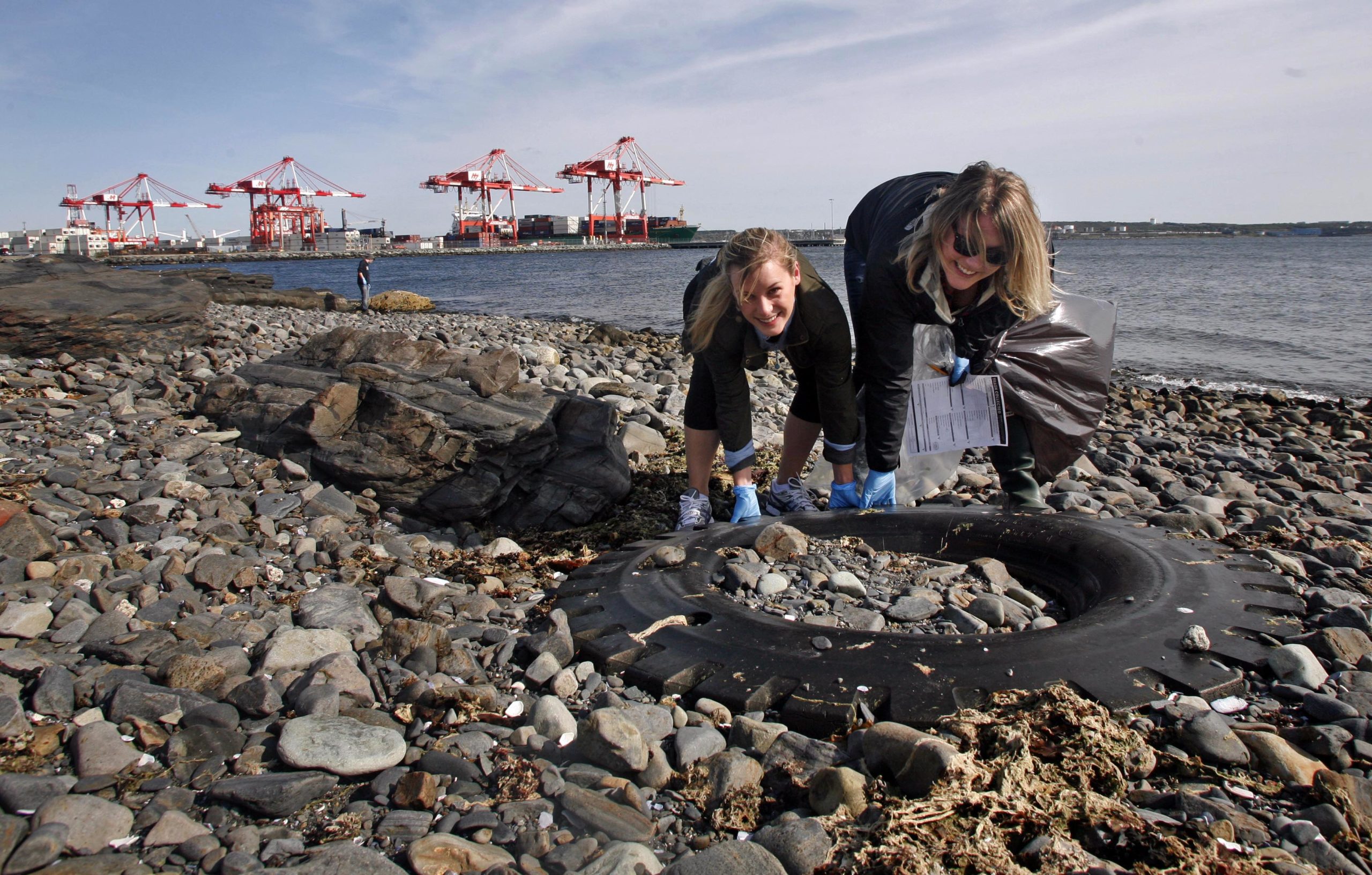 Every year in Canada, 1.2 million vehicles reach the end of their useful lives. Undoubtedly not all of them are disposed of responsibly. Last year alone the Great Canadian Shoreline Cleanup, a joint conservation initiative of the Vancouver Aquarium Marine Science Centre and WWF Canada, collected 939 tires on Canadian shorelines. Lots of cleanup sites are still available to clean this August and September, visit ShorelineCleanup.ca to learn more.
Blog post submitted by Sarah Odell, recruitment coordinator – Montreal Office for the Great Canadian Shoreline Cleanup.