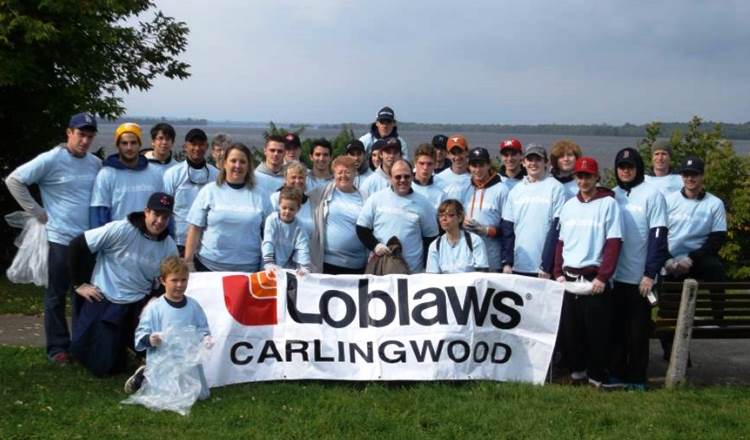 How Shoreline Cleanups Can Help Your Business
Social responsibility is an increasingly hot topic for Canadian companies. Many corporate leaders are looking for ways to engage their employees in a meaningful way, to encourage them to work together as a team, to contribute to their local community, and to create lasting environmental change.
The Great Canadian Shoreline Cleanup, presented by Loblaw Companies Limited, provides companies with all the tools to do just that. A joint conservation initiative of the Vancouver Aquarium Marine Science Centre and WWF Canada, the program helps corporate groups engage employees and local communities through shoreline cleanups.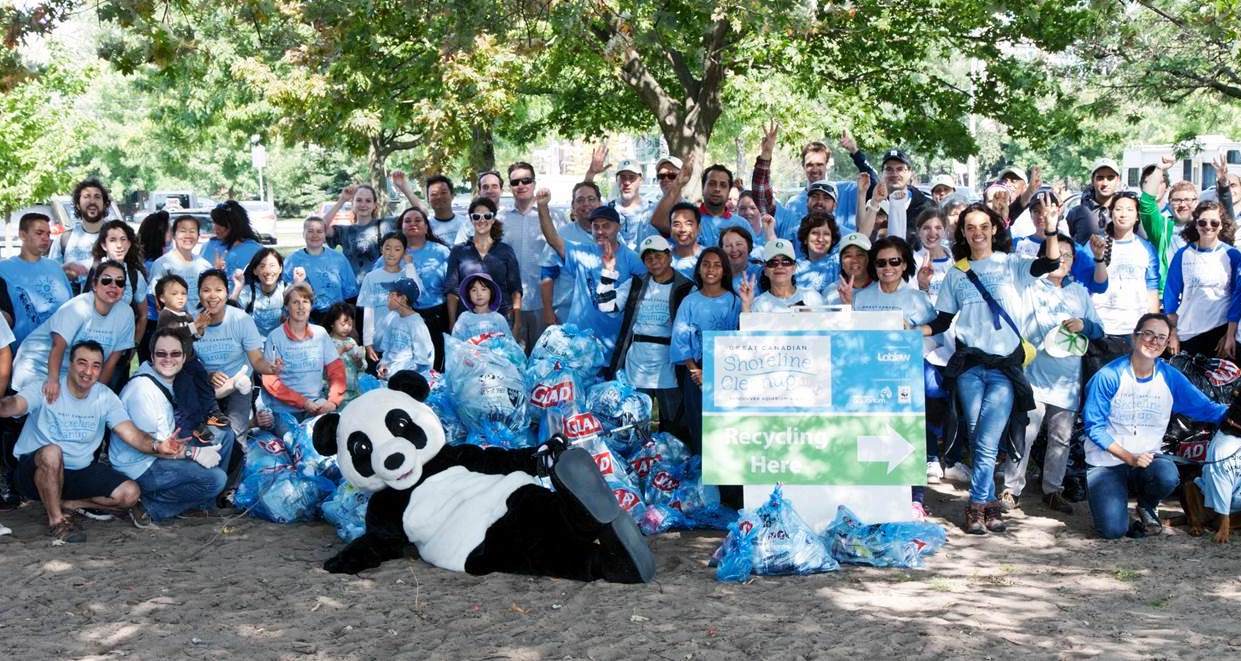 Shoreline litter poses many threats to wildlife: it can be mistaken for food, entangle animals or break down into tiny pieces that are impossible to remove. Shoreline cleanups are easy, family-friendly events that let corporate teams spend time together outside, while creating healthy waterways for everyone. Shorelines can be found in every town in Canada and cleanups can take place anywhere land meets water — including streams, rivers, lakes and oceans, and even urban drainage systems and storm drains; they all flow into our waterways.
Each year, more than 50,000 Canadians register for the Great Canadian Shoreline Cleanup in every province. Corporate groups are one of the largest groups by participation. More than 450 corporate groups did cleanups through the program in 2014.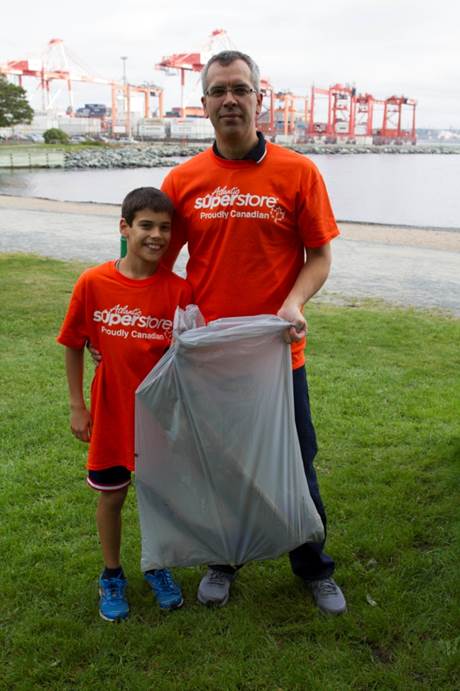 Loblaw Companies Limited has been the presenting sponsor of the Great Canadian Shoreline Cleanup since 2010. Last year, Loblaw registered more than 87 cleanups with a total of 1,815 registrants at locations across the country. Loblaw's cleanups in 2014 alone resulted in 3,987 kilograms of litter being removed from 156 kilometres of freshwater and marine shorelines across the country.
"One of our shared values at Loblaw is to care for the community and the environment," said Sonya Fiorini, senior director of corporate social responsibility at Loblaw Companies Limited. "The Great Canadian Shoreline Cleanup is a great program that enables our colleagues to work together as a team and help make a positive difference in their communities and for our planet."
Ricoh Canada Inc. has also coordinated shoreline cleanups through the program for several years. In 2015, Ricoh became a national sponsor of the Great Canadian Shoreline Cleanup.
"Working with the Shoreline Cleanup supports our corporate social responsibility strategy," said Mary Ann Sayers, director of corporate sustainability and community relations at Ricoh Canada Inc. "It provides education, supports the environment and engages our employees. When it all comes together it is a beautiful thing." More than 25 Ricoh offices have already signed up for cleanups in 2015, from Alberta to Quebec to Ontario.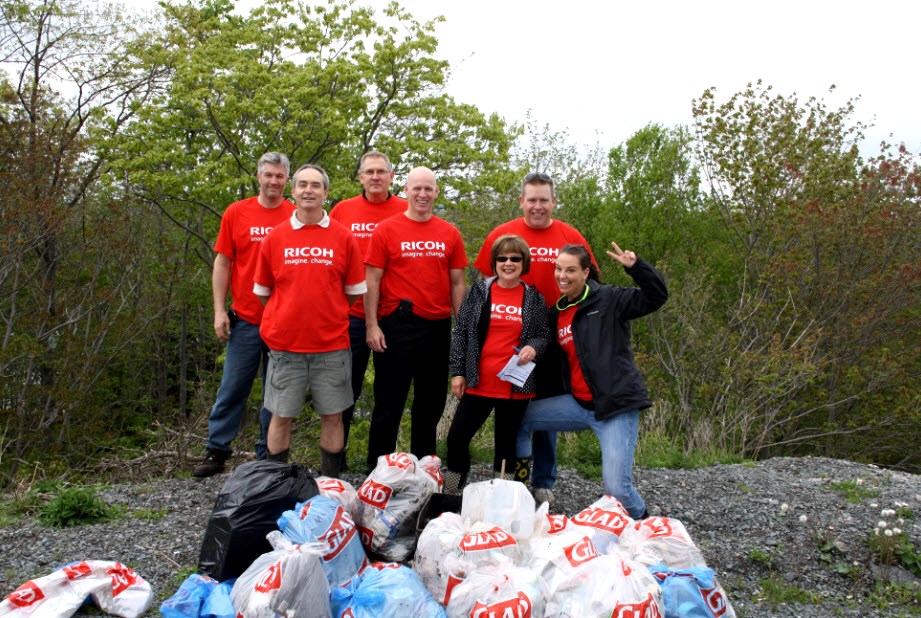 "We come together as a branch to display the pride we have in our community and our commitment as an organization to create lasting change," said Linda Dickson, Ricoh's site coordinator in Edmonton.
The Great Canadian Shoreline Cleanup team can help you engage your team, register your site and prepare for your cleanup. Register your corporate team today!
Visit www.shorelinecleanup.ca, email [email protected] or phone 1-877-427-2422.