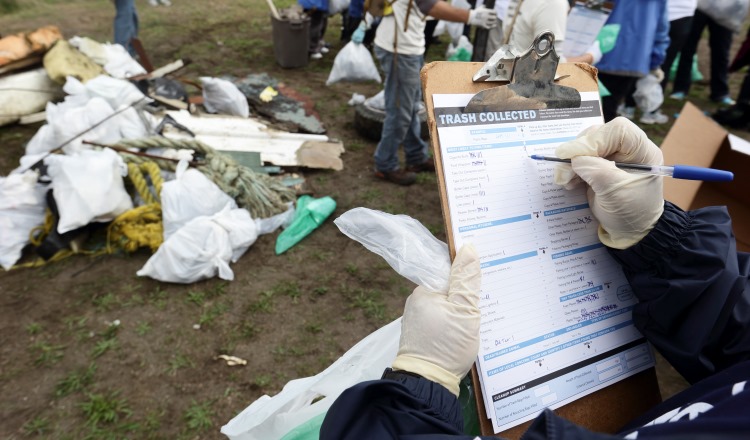 Five Reasons Why Your Cleanup Data Is Important
Were you one of the tens of thousands of Canadians who took part in the Vancouver Aquarium and WWF's Great Canadian Shoreline Cleanup, presented by Loblaw Companies Limited, this year? If so, congratulations! You are a shoreline champion and your actions contributed to healthier shorelines for everyone.
We often receive questions about why data cards need to be completed for each shoreline cleanup. By filling out and submitting data cards, you fulfill a very important citizen scientist role by collecting important data from your local shoreline. The information on your data card is vital to creating awareness and changing behaviours. Here's why:
1. All data collected is reported to an international initiative.
Recording litter items helps determine the origin of shoreline litter. After you submit your data card, we send the results for each region in Canada to the International Coastal Cleanup (ICC) to be compared globally. ICC produces reports which are shared with policy makers, businesses, schools and the general public to illustrate the problem of aquatic garbage and the importance of a clean environment.
2. Data cards are versatile, allowing you to clean any shoreline in Canada.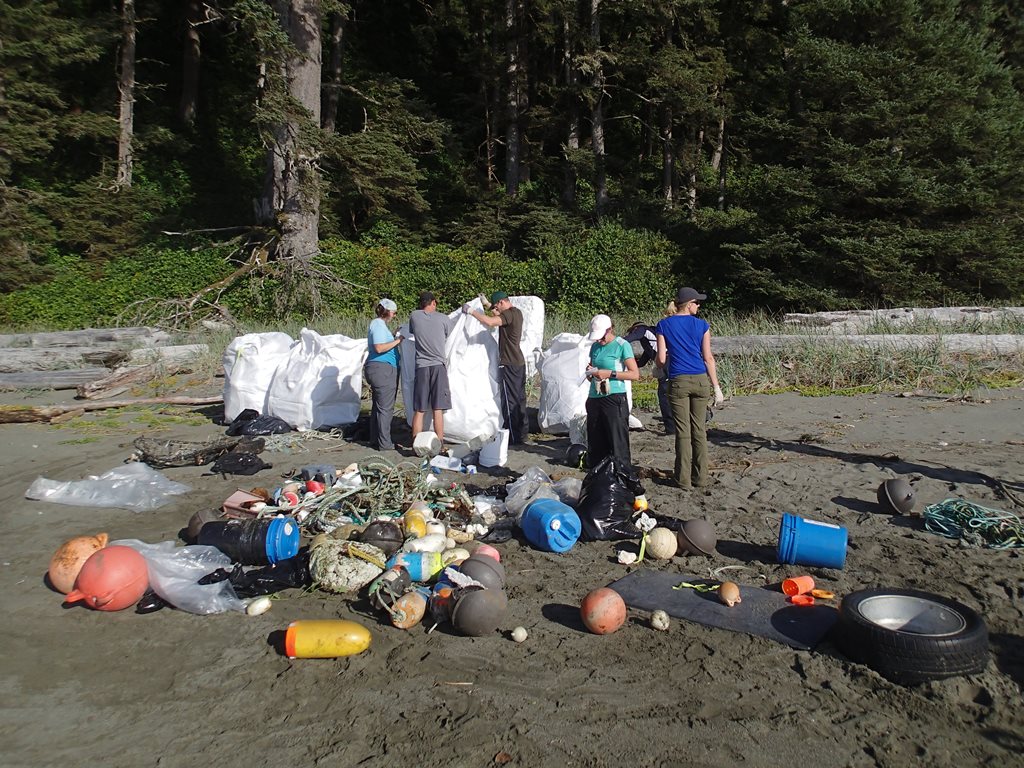 The Great Canadian Shoreline Cleanup takes place on all shorelines, from urban waterways to remote beaches to mountainous lakes. Data cards group items found on most shorelines and allow us to report the data to the ICC to compare with other countries. Occasionally you will find a large quantity of an item that has a huge impact on your particular shoreline but isn't described on the card. That's where the, "Items of Local Concern" section comes in handy – simply write the name of the item and enter the number you found.
3. Your data helps us compare shoreline litter from different shorelines.
By recording items you find, you help us tell the story of shoreline litter. For example, on a remote cleanup on Vancouver Island, participants collected over 850 fishing buoys, while a cleanup on a Vancouver metropolitan beach didn't collect any. This tells us that in B.C., fishing related objects are far more common on remote shorelines.
4. Over time, data can help us track changes in shoreline litter at one location.
Perhaps your local park or city recently introduced a smoking ban. By comparing data from previous years, your data could help determine if the smoking ban has reduced the number of cigarette butts found on the beach.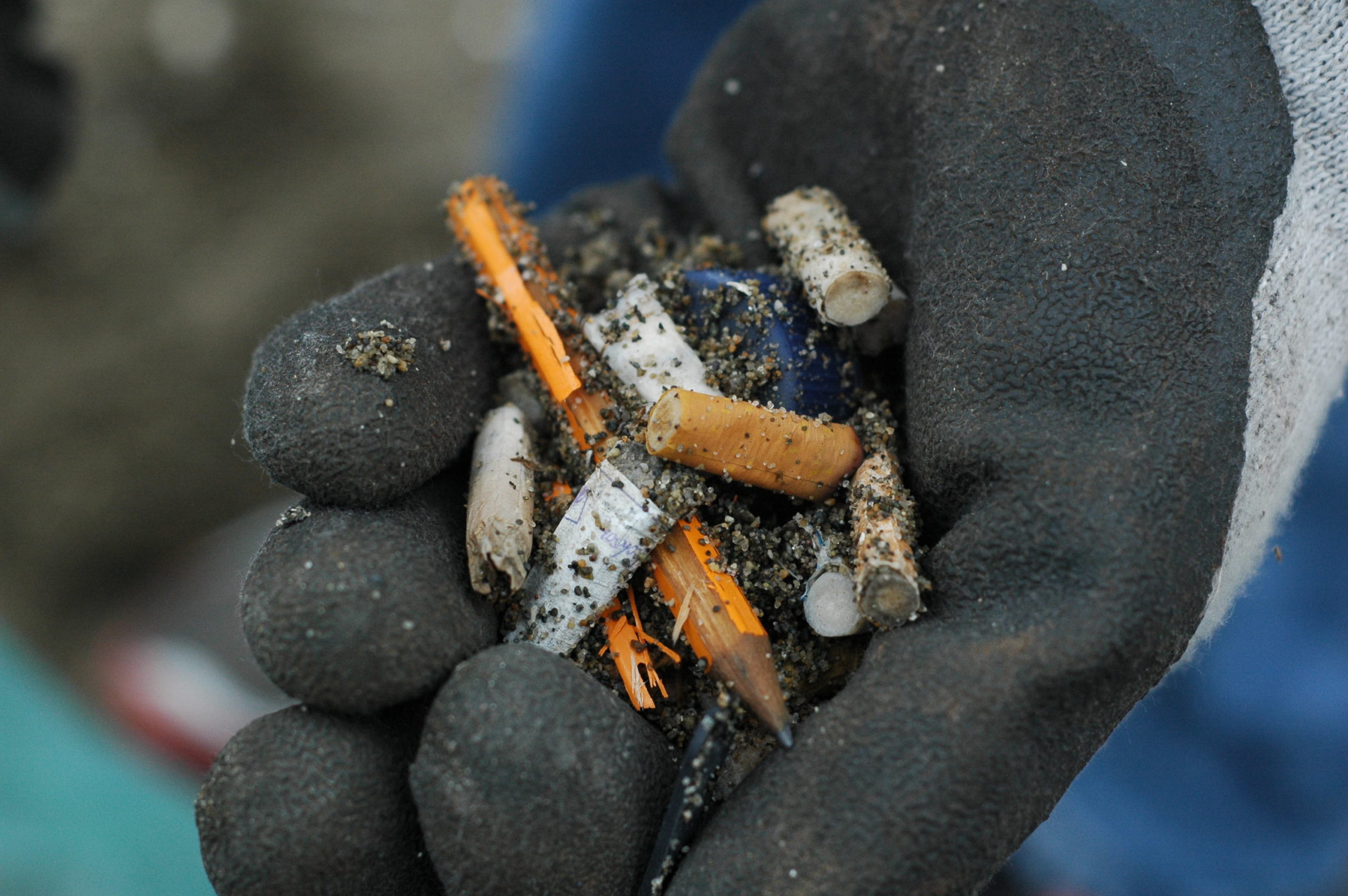 5. Collecting data lets you measure the impact of your cleanup.
Your data card is a record of your accomplishments and gives you bragging rights when you're talking about your cleanup. For example, it's much more powerful to tell your friends and family that you collected 1,526 cigarette butts, rather than just saying a lot.
In 2013, volunteers collected 353,951 cigarette items and 96,494 food wrappers. So far in 2014, volunteers have reported 290,298 cigarette butts and 67,342 food wrappers and the data is still coming in. Stay tuned for the final numbers for the 2014 Shoreline Cleanup coming soon.
If you're a site coordinator, don't forget to collect and submit data from your cleanup online or by mail.
Blog post submitted by Kate Le Souef, tsunami debris cleanup coordinator, Great Canadian Shoreline Cleanup
The Great Canadian Shoreline Cleanup, presented by Loblaw Companies Limited, is a joint conservation initiative led by the Vancouver Aquarium and WWF.