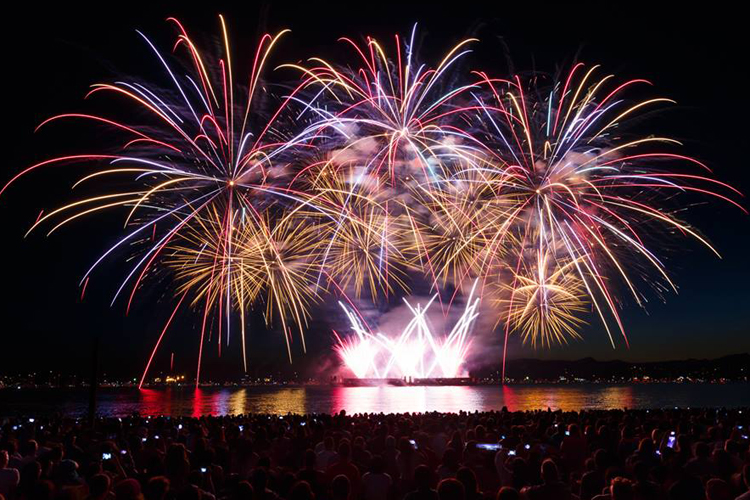 A Quarter Century of Cleanups
In 1994, the Great Canadian Shoreline Cleanup began with a humble act. Vancouver Aquarium employees and volunteers decided to clean a beach in Stanley Park to protect wildlife in their own backyard. Since then, the Great Canadian Shoreline Cleanup, a conservation partnership by Ocean Wise and WWF-Canada, has logged over 791,500 volunteers cleaning their ocean, lake, river, or storm-drain shorelines (anywhere that land connects to water!) with over 21,000 cleanups.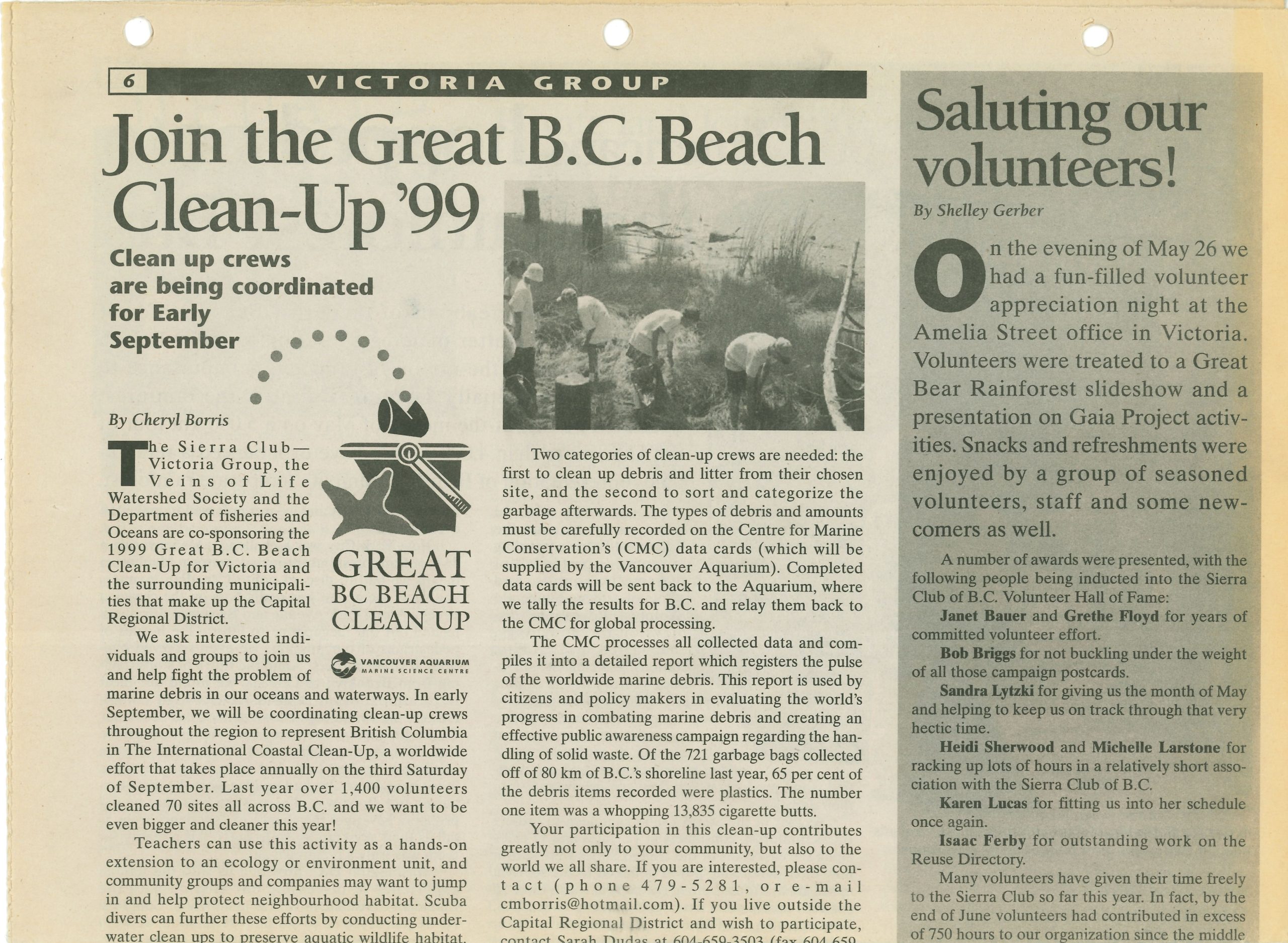 There is so much to look back on!
• The good ol' days of the Great BC Cleanup where we had shoreline cleanups that took place only in British Columbia. In 2002, the Great Canadian Shoreline Cleanup went national.
• 1,208,782 kilograms of litter (equal to the weight of seven blue whales) removed from shorelines.
•In 2016, Centennial College hosted our largest-ever cleanup with nearly 10,000 students making their way to local shorelines.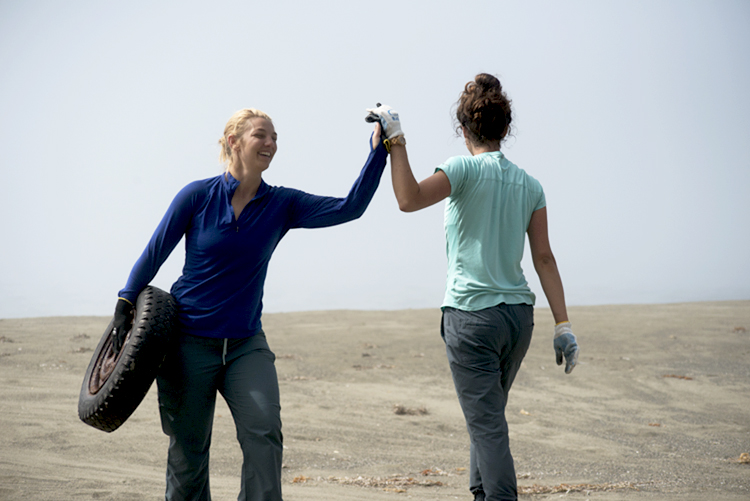 • After the Japanese Tsunami in 2011, we had the opportunity to assist with shoreline cleanups on the West coast of Vancouver Island.
• Years of incredible photos, poems and news releases. There's nothing like reading a poem from a young person who was inspired to stand up for the shoreline during a cleanup.
And so much to look forward to!
• This year, we will be challenging Canadians to stand up together to protect the health of Canadian shorelines and waterways through targeted monthly challenges.
Each week we will be sharing stories and photos from the shorelines, so be sure to submit your data and share your photos with us on Twitter , Instagram and Facebook using #shorelinecleanup.
First up, we challenge schools and youth groups across Canada to take the lead on their shorelines this May. Additional resources and more details about how to get involved in the team challenge can be found on the Shoreline Cleanup Community page .
• Data anyone? We have started to map and share much of the data that volunteers have collected and submitted and we want to see how you are using shoreline cleanup data to push for real change in your community. Learn more about the power of data and get inspired by other volunteers by checking out our "Digging into Litter Data" webinar.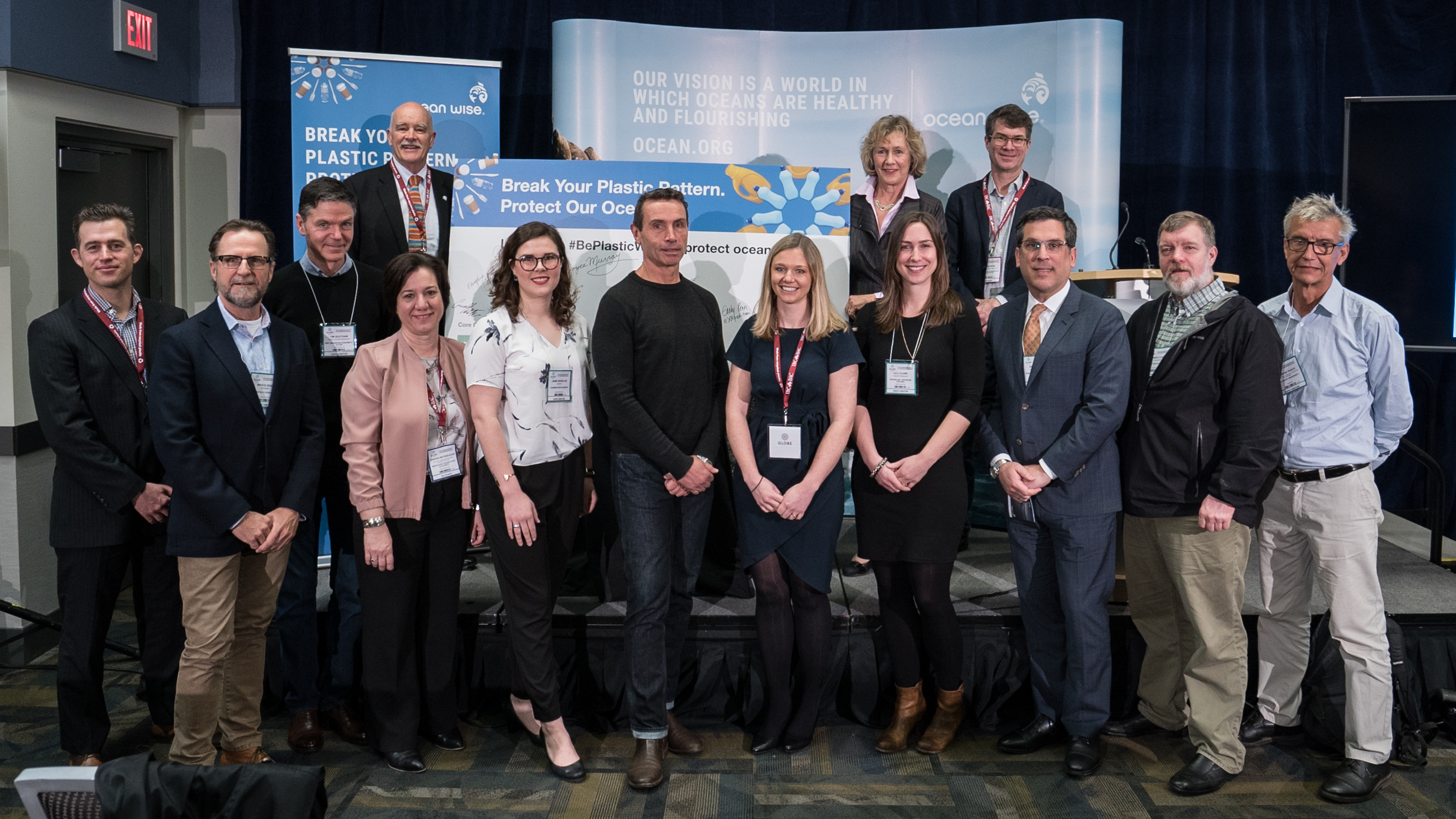 • It's time to #BePlasticWise. Take the pledge to #BePlasticWise and reduce your use of disposable, single-use plastic items like coffee cups, beverage bottles, utensils and take out containers to protect ocean health and be part of the solution.
• Ocean plastics and marine debris have made headlines across the globe recently as we continue to learn more about potential sources , impacts to wildlife and our environment, and the grand scale of the issue.While sometimes the information may seem overwhelming, the most important thing to remember is that we all play a role in ocean health and every little bit we do, even as an individual, makes a difference.
Celebrate our 25th season of cleanups by becoming part of the solution and leading a shoreline cleanup in your community. Challenge your friends, family and colleagues to do the same. Visit www.shorelinecleanup.ca  to register your cleanup today!