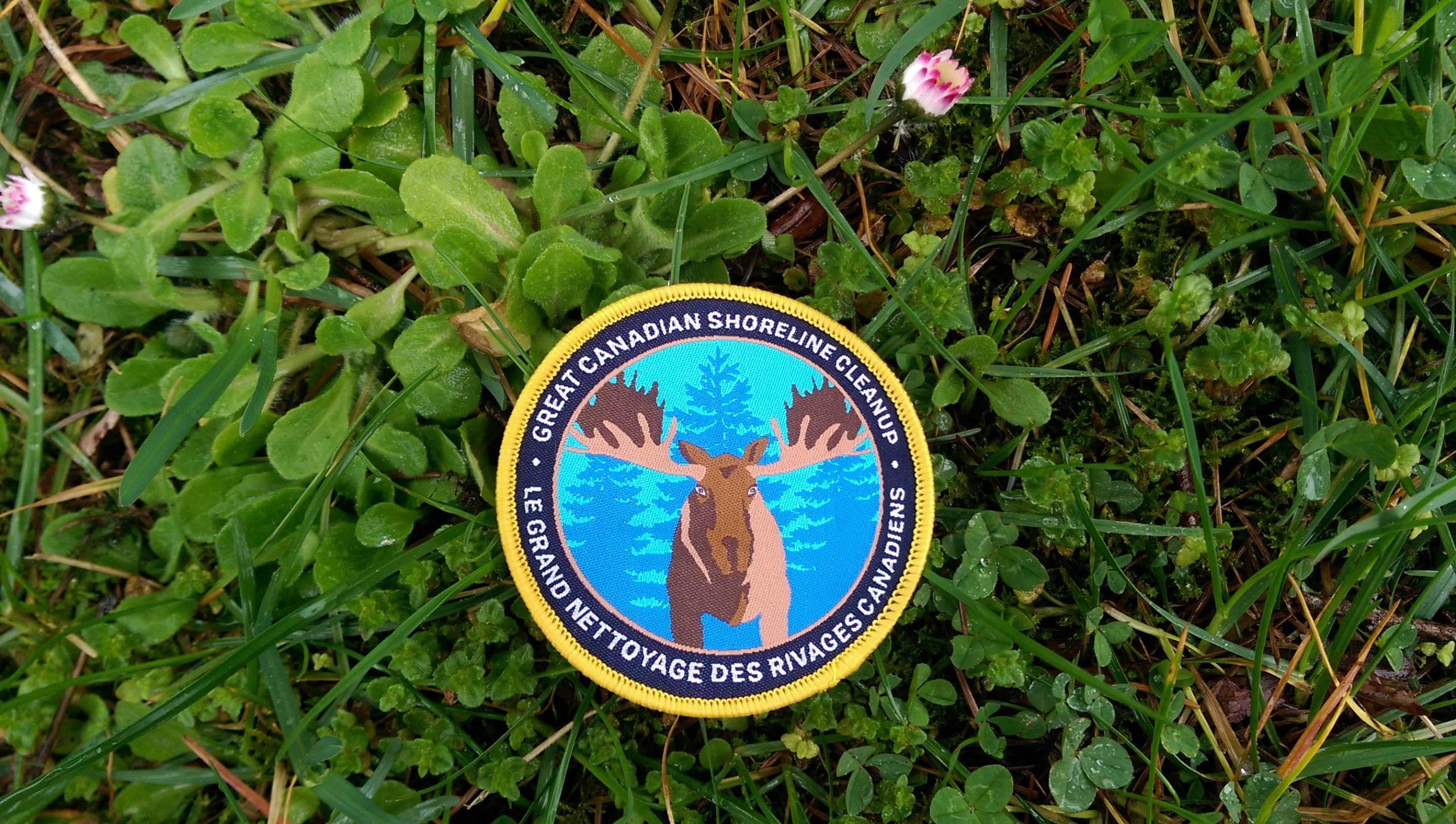 A Crest for a Shoreline Cleanup
Did you know that hundreds of thousands of youth have participated in the Great Canadian Shoreline Cleanup?  Across Canada, many fantastic youth teams take part, including two national youth-service agencies Girl Guides of Canada and Scouts Canada. If you were a scout or a guide, you might remember receiving a crest for taking part in an activity,  like playing soccer. Scouts and guides also receive a commemorative crest for leading a Great Canadian Shoreline Cleanup. Since the early 2000s, nearly 200,000  scouts and guides have received crests. Each year, the crest changes design to feature a new animal impacted by shorelines. (Staff side-note: these crests are super fun to design.)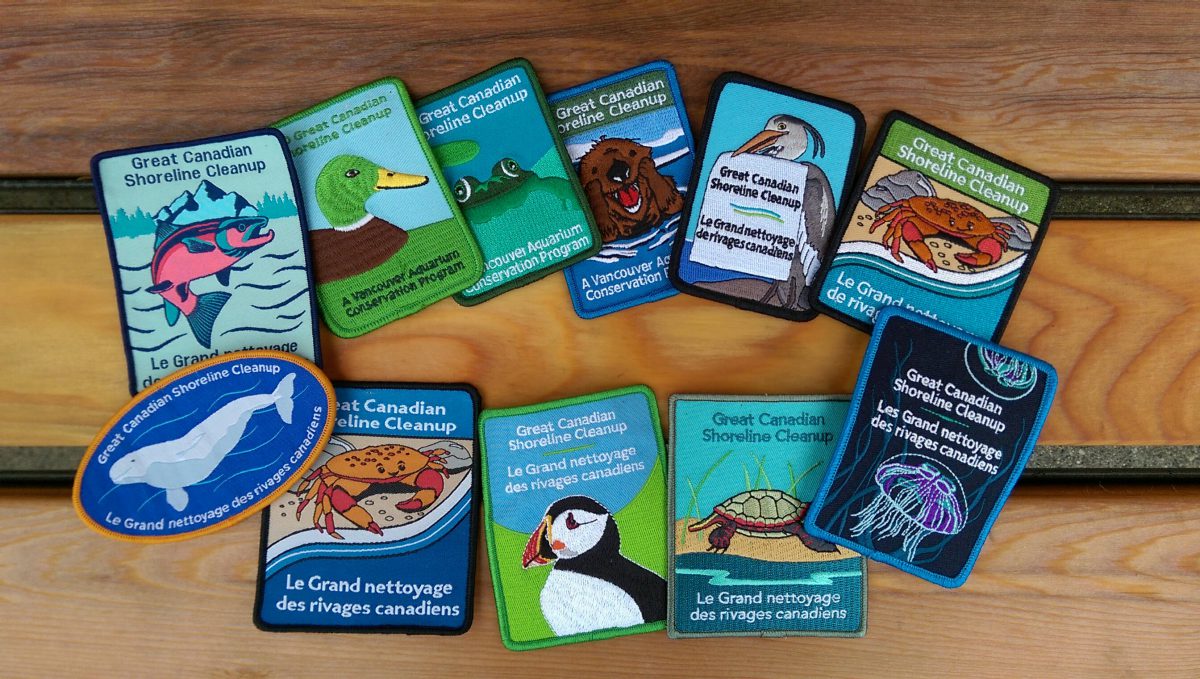 This year, we tried something different and gathered mascot suggestions from the scouts and guides themselves, polling their top suggestions on social media. While it was a very tight race,  the moose crest pulled out a win over the walrus, lobster and bear.
"Our sparks and brownies absolutely love the crest and every time I look at it I will recall memories of that day with my girls," –  Beth, Sparks and Brownies in Dartmouth, Nova Scotia
Over the years, the Great Canadian Shoreline Cleanup has heard many great stories from youth teams that bring unmatched energy and passion for clean shorelines. Below is a small sampling of what leading a cleanup means for scouts and guides across Canada:
"We use shoreline cleanups as a learning tool for our beavers, cubs and scouts. We teach them that even one gum wrapper thrown away by a person makes for a huge problem in a short period of time on our environment," –Kevin, 5th Weyburn Scouts in Weyburn, Saskatchewan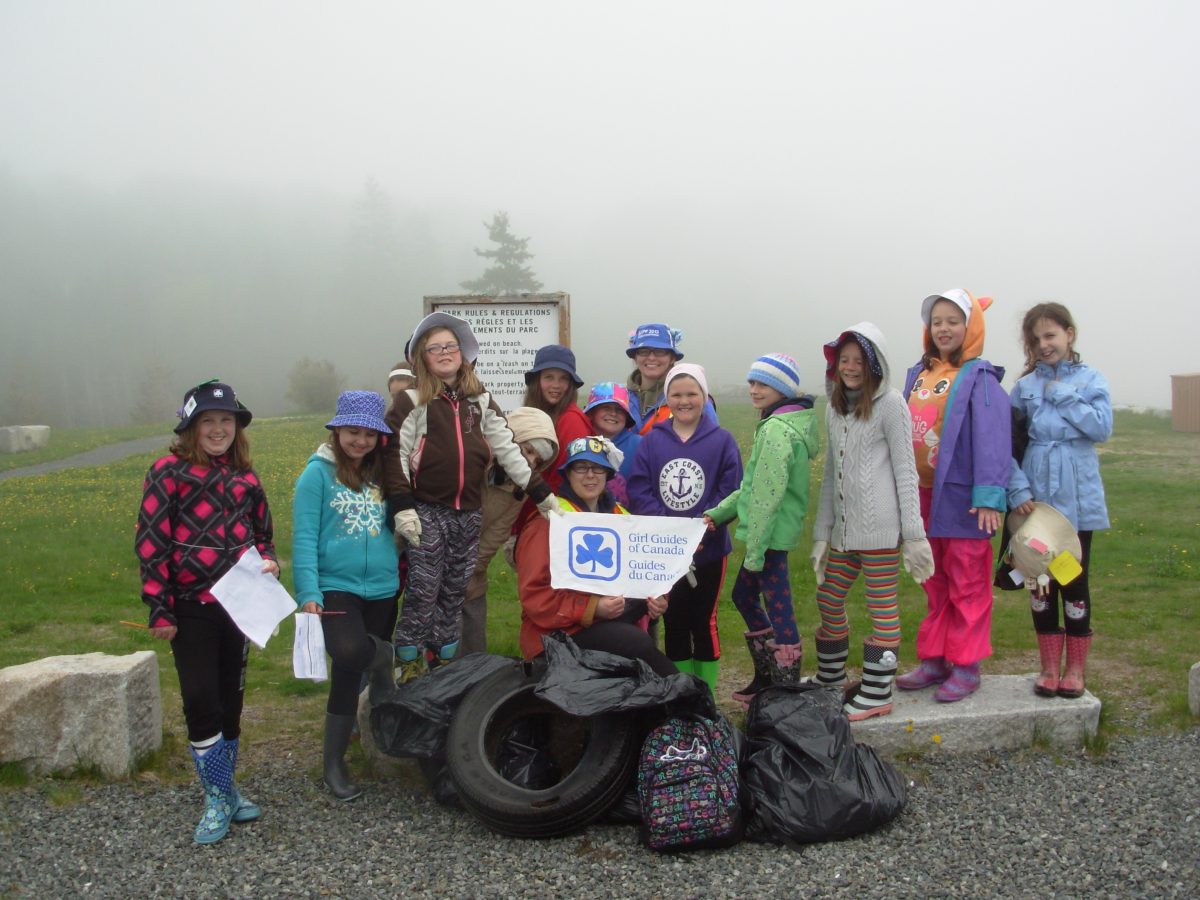 "Once we got started, we were all very surprised by the quantity of garbage we found. The older guides and pathfinders really enjoyed taking charge of the clipboards and working in teams with the younger girls and took their recording job very seriously!" – Kelly, 1st Gagetown Guides in Fredericton, New Brunswick
"The Shoreline cleanup is an excellent way to teach our scouting youth the importance of clean water and environmental management." – Lisa, 1st Kaniatario Scouts in St. Lambert Quebec
"We are thrilled that our local pond counts as a shoreline and have done the cleanup three times and are getting set to do it all over again. Thank you for showing us how to act local but help global!" – Tara, 7th Edmonton Pathfinders in Edmonton, Alberta
Are you part of the Scouting or Guiding community in Canada? Lead a cleanup near you and join the rest of the scout and guide teams who help us help wildlife by keeping shorelines clean and free of litter each year.
———
The Great Canadian Shoreline Cleanup, presented by Loblaw Companies Limited, is one of the largest direct action conservation programs in Canada. A conservation partnership by Ocean Wise and WWF-Canada, the Shoreline Cleanup aims to promote understanding of shoreline litter issues by engaging Canadians to rehabilitate shoreline areas through cleanups. Find out more at www.shorelinecleanup.ca.