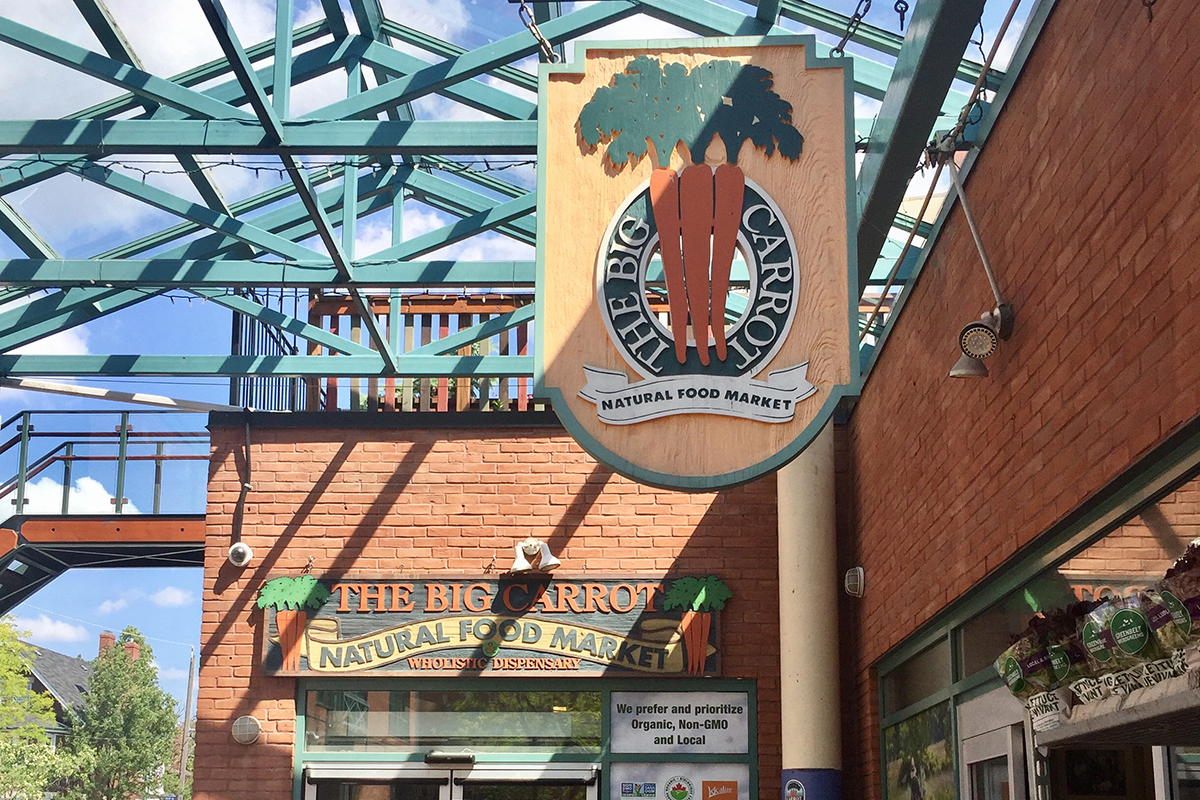 The Big Carrot Makes Big Commitments to Sustainable Seafood
The Big Carrot, a one-stop-shop landmark grocer in Toronto, makes a big splash by joining the Ocean Wise seafood program. In addition to their extensive assortment of high quality products, shoppers can now rest assured that all of their fresh and frozen seafood is recommended as ocean-friendly by our team of experts.
While this grocer may be new to the Ocean Wise sustainable seafood program, sustainability has always played an integral role in its purchasing decisions and has long been committed to the sustainable seafood movement. The Big Carrot has tons of amazing ocean-friendly options like Aqua Greens farmed tilapia from a land-based aquaponics facility in the GTA, smoked trout from Kolapore Springs Hatchery in Thornbury, Ontario, and wild, bottom longline-caught Pacific Halibut from the west coast, to name a few.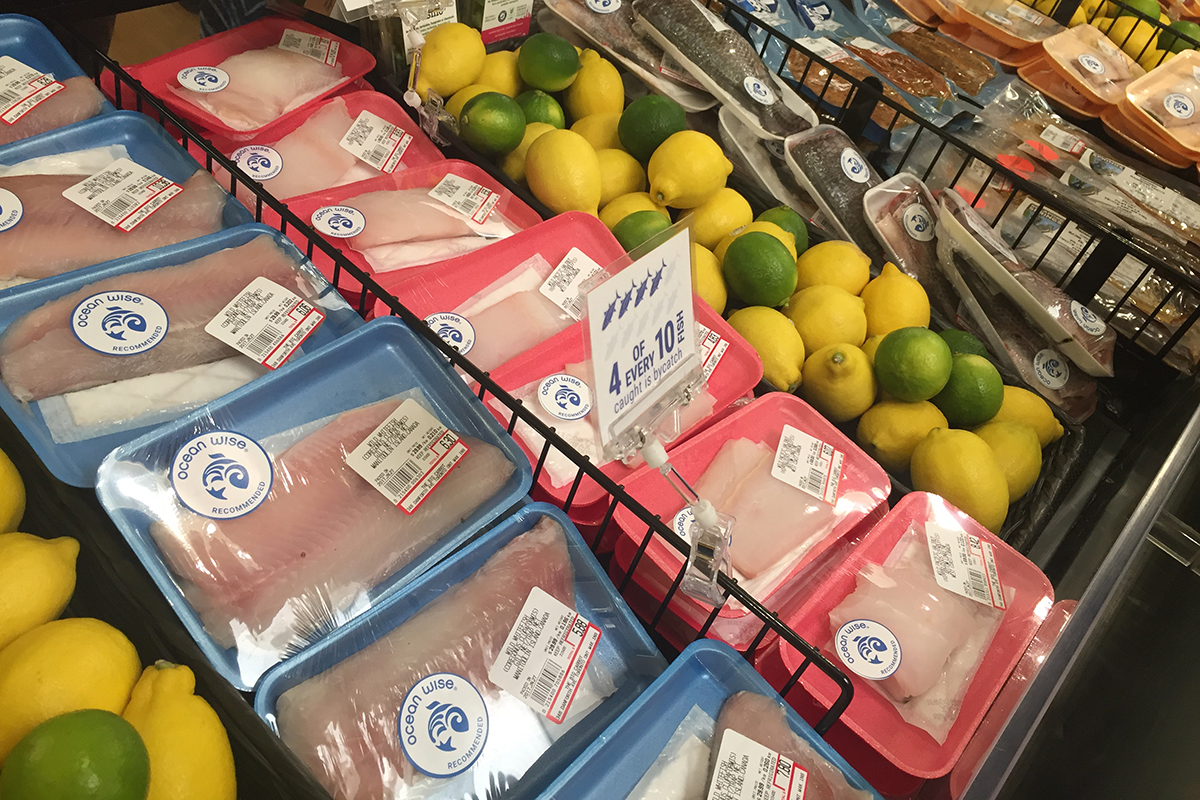 They have come onboard in a big way as our first retail partner in Ontario to offer an entirely Ocean Wise fresh and frozen seafood counter. The Big Carrot is leading the charge in the retail sector with an incredibly robust commitment to sustainable seafood that is nearly unparalleled in Canada. In addition to only carrying Ocean Wise recommended fresh and frozen fish and seafood, they have also committed to the following:
All canned salmon and tuna are Ocean Wise approved
All Sushi in the deli Grab & Go section is Ocean Wise approved
Tuna and shrimp suppliers are committed to third-party social accountability in their supply chain (which means, no human rights abuses)
Sustainably farmed finfish must be Ocean Wise approved and raised on non-GMO feed.
Will never carry fish that is ranked "Avoid" by Seafood Watch
Will never carry any genetically modified animals such as genetically modified (GM) Salmon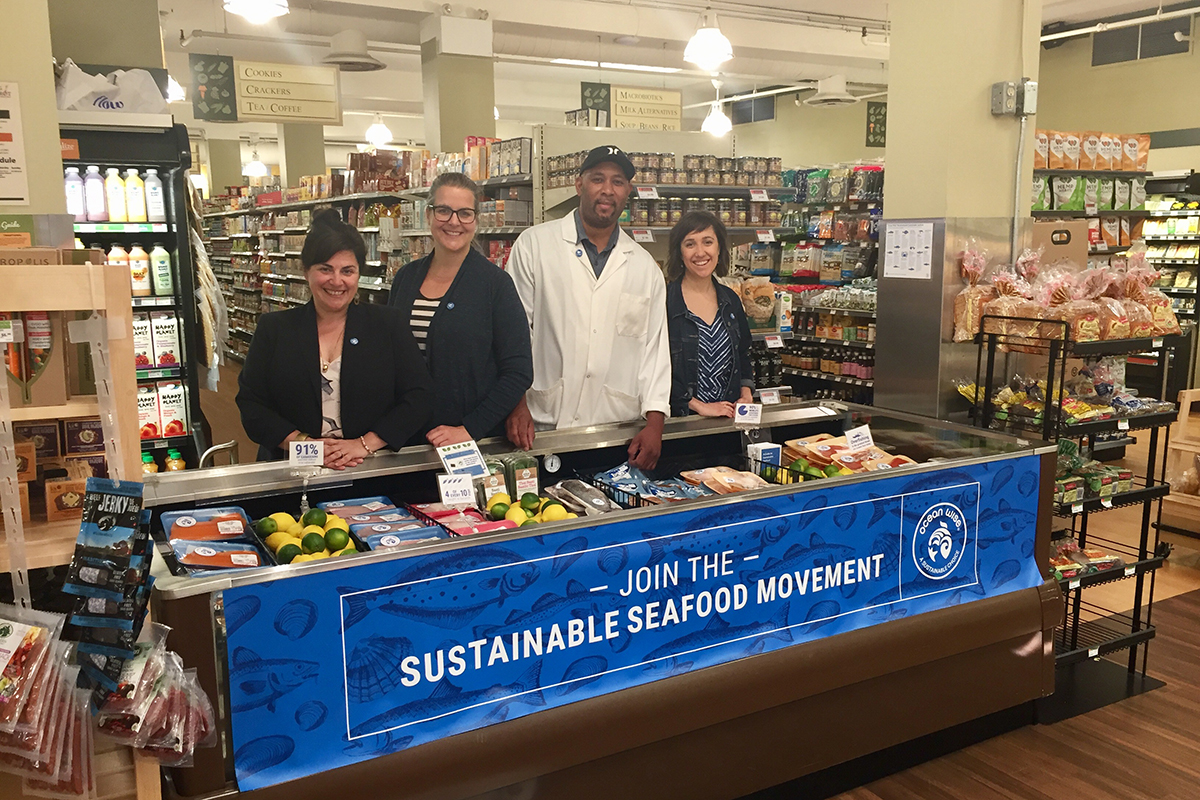 To learn more about their Six Point Sustainable Seafood Commitment, please click here.
The Big Carrot now joins over 2,000 Ocean Wise locations across the country who are working together to help protect the world's oceans by encouraging consumers to choose sustainable seafood options. If you haven't checked out The Big Carrot yet, we highly recommend you make your way to the Danforth to grab something ocean-friendly for dinner tonight!
Aquablog post by Deirdre Finn, Ocean Wise Account Representative – Eastern Canada
Overfishing is one of the biggest threats to our oceans. With thousands of partner locations across Canada, Ocean Wise makes it easy for consumers to choose sustainable seafood for the long-term health of our oceans. The Ocean Wise symbol next to a seafood item is our assurance of an ocean-friendly seafood choice.