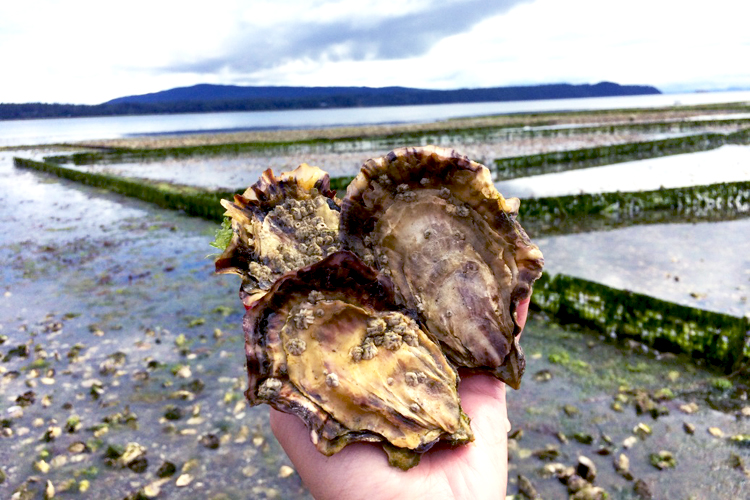 Most of us would agree that oysters and champagne is the perfect match — what makes this combo even better is knowing that shellfish is one of the most sustainable seafood options available. Harvesting farmed shellfish causes little damage since they are either grown in trays or racks suspended in the water column which does not disturb the ocean floor, or harvested from the beach with hand rakes, allowing the sandy habitat to recover quickly. They are also filter feeders and improve the environment in which they live by removing excess nutrients from the water. In British Columbia, we are fortunate to produce many types of local shellfish including oysters, mussels, clams, and scallops. In celebration of these sustainable superstars, I travelled to Comox valley for the B.C. Shellfish and Seafood Festival this year.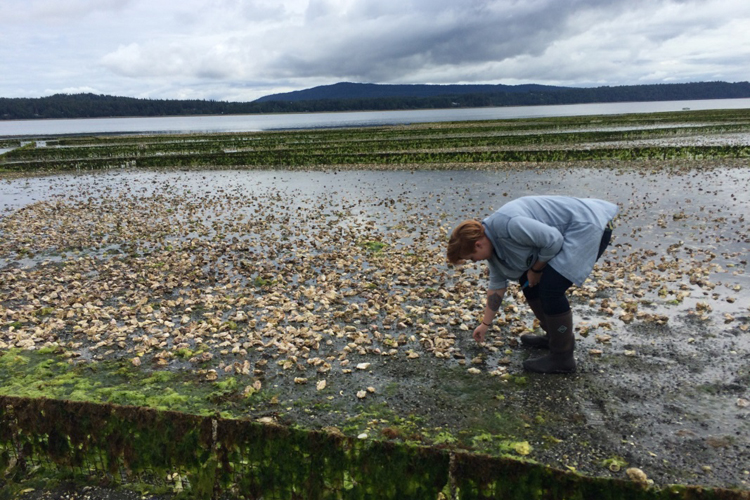 The first part of the festival started with an expo which brought together leading aquaculture businesses, seafood/shellfish producers, chefs, and others to explore innovations, challenges and opportunities around the Pacific Northwest seafood sector. Keynote speakers Dr. Dick Beamish highlighted the challenges we're facing when it comes to understanding the environmental influences on Pacific salmon. Barton Seaver, chef and seafood advocate gave his perspective on how B.C. seafood contributes to sustainability and healthy food systems. One session I particularly enjoyed was Dane Chauvel of Organic Ocean and Wes Erickson, commercial fisherman who gave a presentation on B.C. groundfish fishery. They recounted how fishermen worked together to achieve a model fishery that benefits both ecosystem and economic interests. Although the attendees were already well versed in the seafood industry, there was something new to be learned from each session.
The signature event of the festival, Comox by the Sea, welcomed thousands of attendees who got to enjoy tasting booths, cooking demos and a shucking competition. The proud winner of the shucking competition this year was Yvon-Jean Nicod of Joe Fortes. I sat on the judging panel for the Ocean Wise Chowder Challenge and got to taste a variety of delicious chowder creations. Fluid Bar and Grill took home the chowder challenge winning a spot at the Vancouver Aquarium Ocean Wise Chowder Chowdown taking place in November.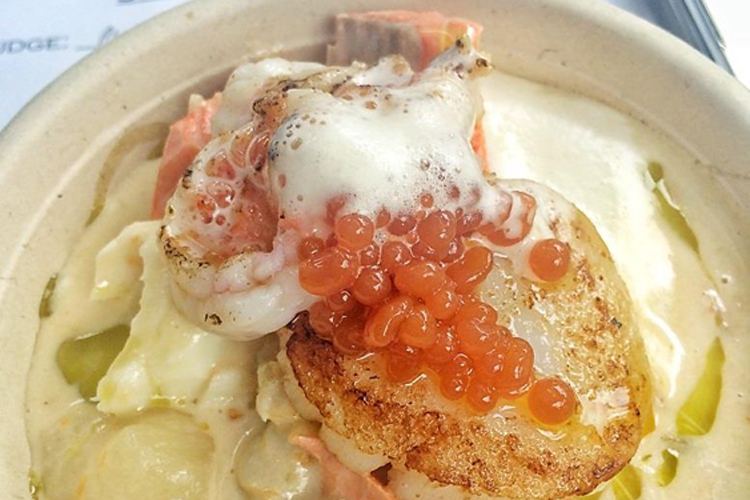 The cherry on top was the 10th annual gala dinner hosted by the B.C. Shellfish Grower's Association. The event took place in the historic Filberg gardens overlooking the ocean. The gala began with a sunny cocktail reception on the beach with freshly shucked B.C. oysters followed by a sit down six-course dinner, each course created by a different B.C. top chef.
Seeing the collaboration between producers, chefs and consumers during the festival was like watching a perfect microcosm of what the world of ocean conservation and sustainable seafood should look like —a happy community celebrating healthy oceans resulting in a win for all.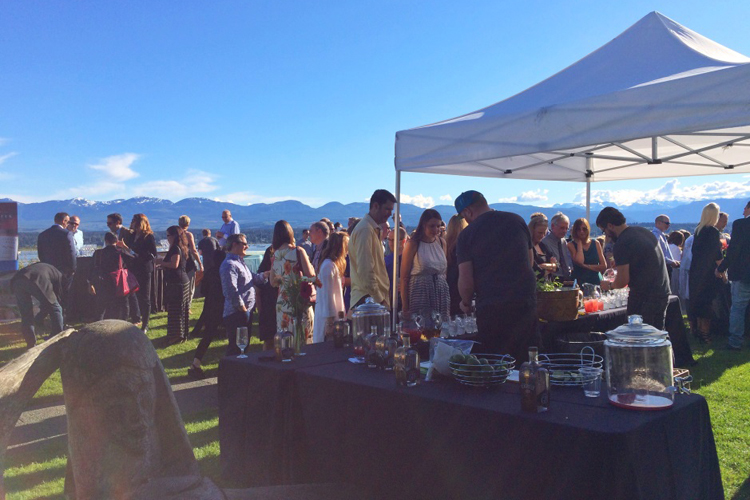 Overfishing is the single biggest threat facing our oceans today. The B.C. Shellfish and Seafood Festival is one of 700 Ocean Wise partners across Canada, that makes it easy for consumers to make sustainable seafood choices that ensure the health of our oceans for generations to come. The Ocean Wise symbol next to a seafood item is the Vancouver Aquarium's assurance of an ocean-friendly seafood choice. www.oceanwise.ca
Aquablog post by Claire Li, Vancouver Aquarium Ocean Wise Account Representative