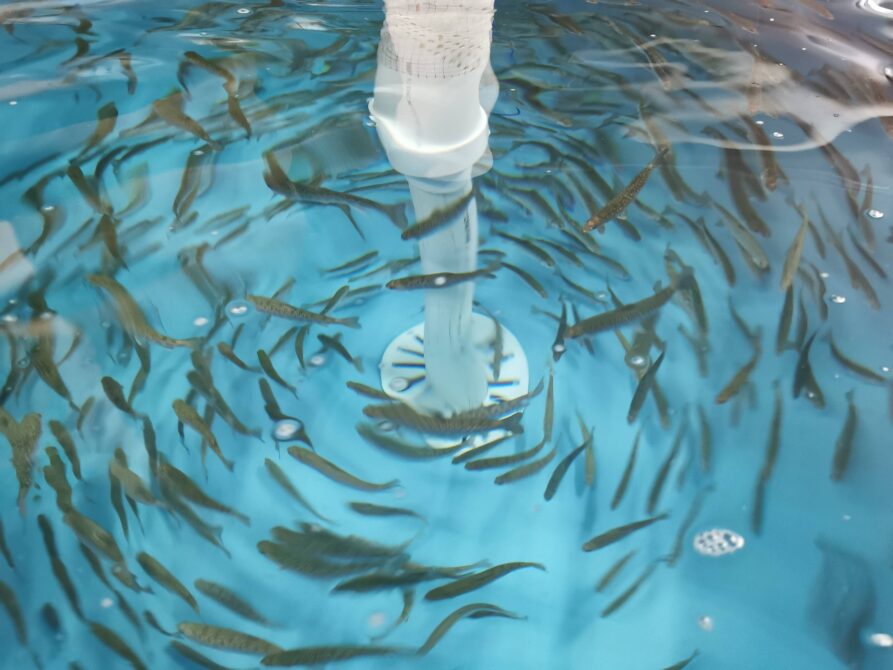 Opercule: Sustainable aquaculture in the heart of Montreal 
For those who care about the health of the ocean, it's hard to know where to start to really make a difference.To learn the story behind the seafood on your plate, start by getting to know the exemplary local businesses that offer ocean-friendly choices.
Ocean Wise is proud to introduce OPERCULE, a partner of the Ocean Wise Seafood program. Meet the co-founders, David Dupaul-Chicoine (DDC) and Nicolas Paquin (NP), who launched and operate an Arctic char farm in the heart of Montreal – a safe choice for the ocean, from farm to fork!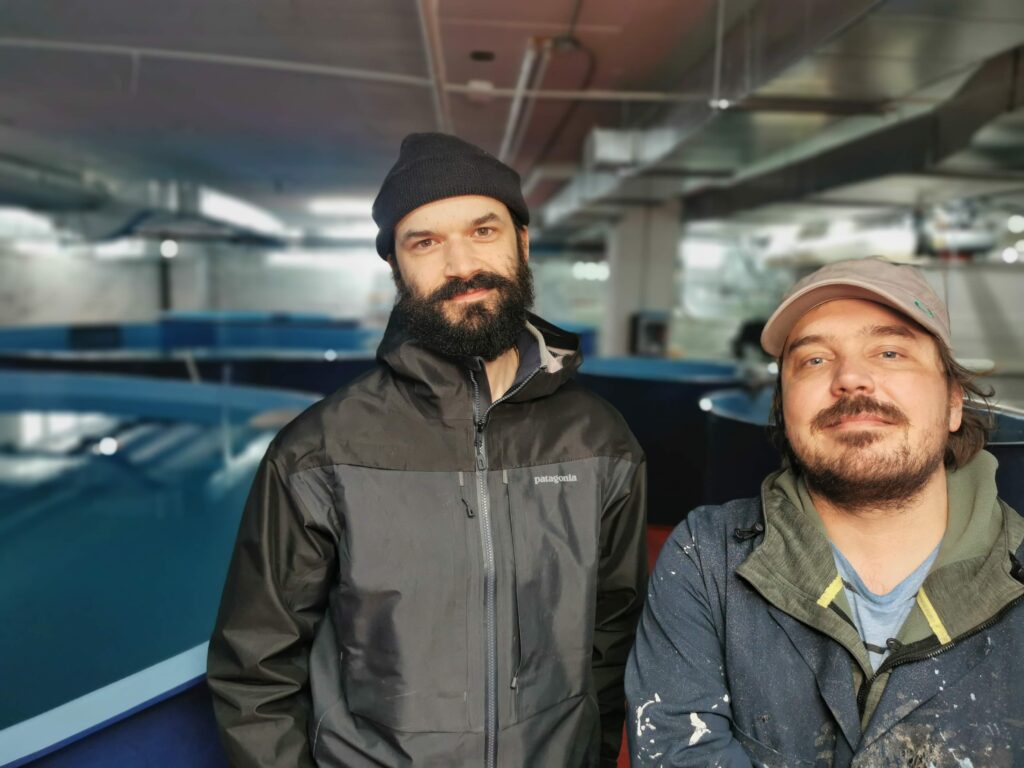 Opercule is the first urban fish farm in Quebec
NP: Opercule is the first urban fish farm in Quebec, and in doing so, we are allowed to create direct links with restaurateurs and consumers. By using a recirculating system and starting with certified eggs, we can raise without antibiotics, hormones or medicine.
DDC: Opercule is an Arctic char fish farm located in the Ahuntsic district of Montreal. We raise it using a filtration system that allows us to use 200 times less water than in traditional fish farming.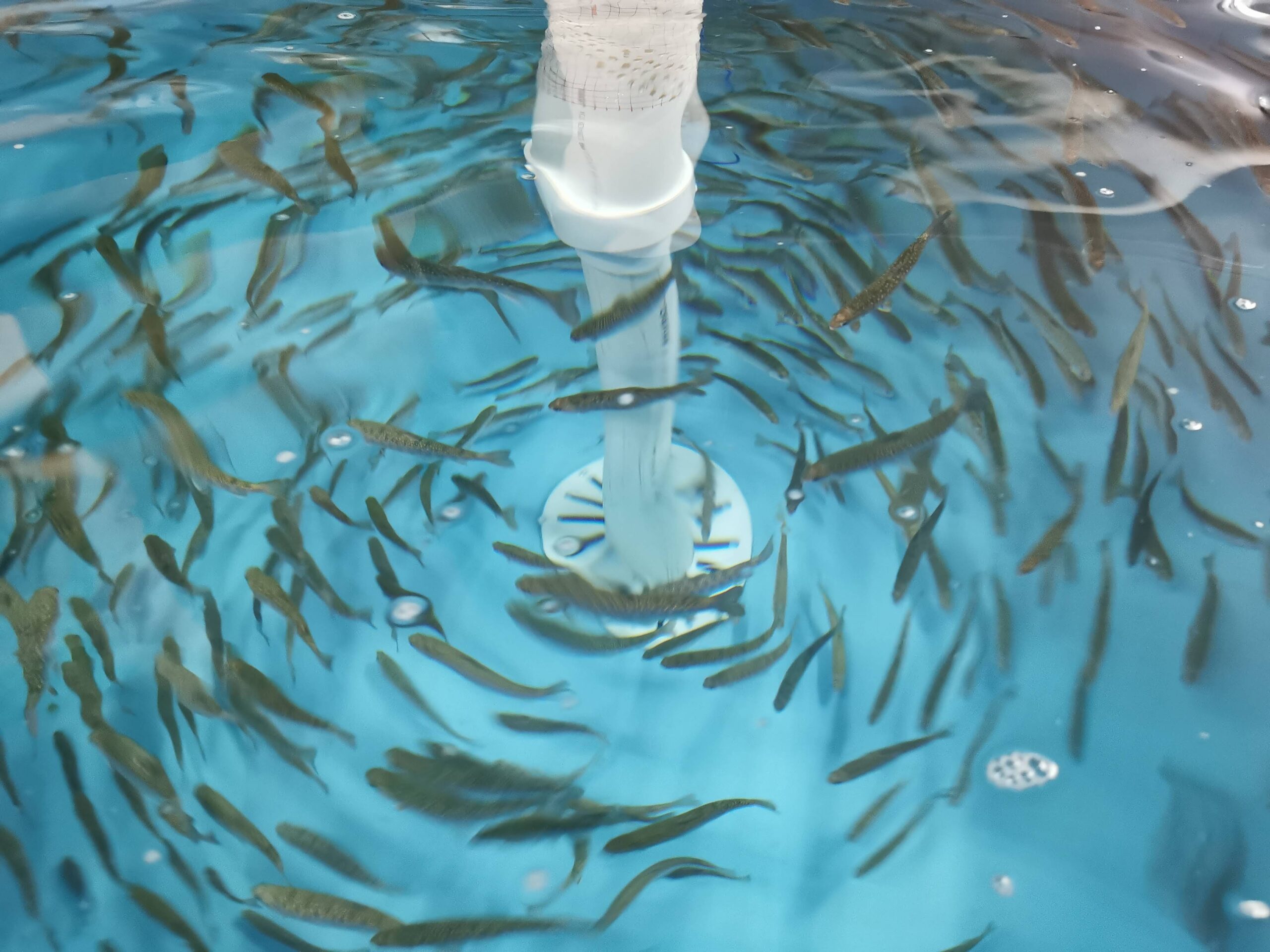 Traceability assured, delivered by electric vehicle
NP: As we deliver directly to restaurateurs, all quality, traceability and freshness issues are kept to a minimum. With the recirculation system, we are allowed to control the rearing parameters so that the fish are in the best possible condition.
DDC: Our uniqueness comes from the location of the project. We produce in the city, close to consumers and we deliver by electric vehicle.
How would you describe Opercule Char?
DDC: As the freshest char in town! It is a salmonid, so the flesh is orange-pink, relatively fatty and rather firm.
NP: It is a fish that was raised locally, the freshest. It is in the same family as salmon, but it has a more delicate, more refined taste.
Ocean Wise Seafood – so much more than a just logo
DDC: What surprised me the most about the partnership with Ocean Wise is precisely the fact that it is not a certification, but a partnership. Ocean Wise gives us visibility, credibility and gives us access to a whole network in the food industry. Basically, we were expecting a logo, but it's so much more than that.
NP: We contacted Ocean Wise to show that we wanted to farm responsibly, so that our customers could consume our product with peace of mind knowing that they were making a responsible choice. But with the partnership, we are able to do much more, we have access to a network with the same long-term vision.
Taste with intent – support the sustainable movement
SDC: To support us, all you need to do is go to the restaurants that serve our fish or buy some in grocery stores.
NP: You can also follow us on Instagram for the latest news and to find out where you can taste our char.
Together, we have the power to drive the sustainable seafood movement with simple, everyday choices.
********************************
Written by Kayla Menu-Courey, Ocean Wise Seafood Senior Accounts Specialist, based on an interview with David Dupaul-Chicoine (DDC) and Nicolas Paquin (NP). Answers have been edited for clarity and length.
Opercule in the news
Might one small urban fish farm wake up Quebec's aquaculture industry? – Responsible Seafood Advocate (globalseafood.org)
A salmonid farm in the heart of the island of Montreal| Radio-Canada.ca
Opercule: A fish farm in the heart of the city – District Central (district-central.ca)
Opercule – The Agricultural Central
Opercule, fish farmer | Like a fish in water on the edge of Highway 40| The Press
Quebec's first commercial urban fish-farming company sets up shop in Montreal | CBC News