Ocean Wise Youth: Journeys of a Lifetime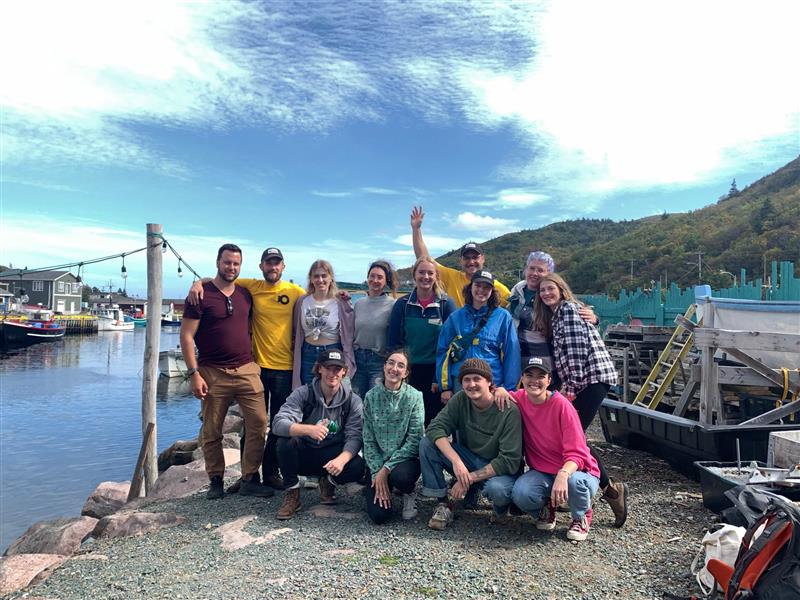 For Shayla Watson, the morning of June 1st was a turning point in her life. After watching the sun rise over the shores of Manitoulin Island, she gathered with other Ocean Bridge ambassadors for a water walk led by the Wikwemikong Peltier family waterwalkers. The walk, a traditional experience of the Anishinaabe Nation, was an opportunity to reflect on the week that had just passed, and the weeks that lay ahead.
"How can I explain that this program and these people have completely changed my life? You know when everything just lines up and it becomes so clear that you're on the right path? That was what the entire Ocean Bridge program felt like."- Shayla Watson, 2022 Ocean Bridge alum- Ontario
As an ambassador of the Ocean Wise Youth program Ocean Bridge, Shayla was one of the youth from across Canada gathering on the shores of the Pacific, Atlantic, Great Lakes, and the St. Lawrence with one common goal: making a difference for our ocean. For many of them, this would be a life changing experience, giving them their first chance to lead a conservation project from start to finish. For others, this was an opportunity to share the environmental work they had been involved in for years, and a chance to learn new skills to take this work to the next level. For all the ambassadors, it was a chance to meet with peers who cared about the same things they did, making a difference and leaving their mark on this world. 
Over the course of the summer the 235 passionate, creative, and dedicated youths spent over 68,000 hours contributing to ocean conservation – hosting shoreline cleanups, restoring native habitats, writing children's books with a message, hosting sustainable cooking classes, and leading waterwalks of their own. That's over 2,800 days of action for our oceans and waterways!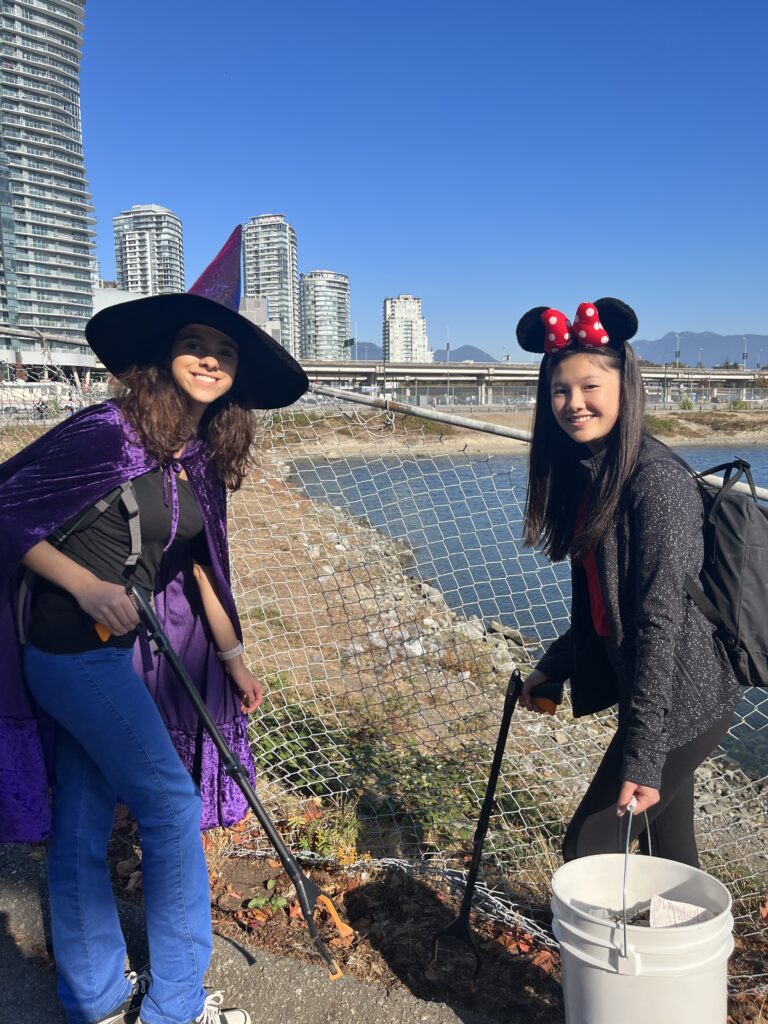 Want to learn more about the experiences of our ambassadors? A few share the stories of their amazing work below:
Joanna Tucci
Joanna is an ambassador from Great Lakes who joined the Ocean Bridge program after a friend who had participated in 2021 introduced her to it. As part of their Ocean Bridge service project Joanna's friend had created a water testing program in and around Toronto and they hoped Joanna could continue the legacy of this project. Joanna, no stranger to conducting field work and research for her Master of Environmental Science, was excited to join the program and continue to build the water testing dataset. On top of this, Joanna and fellow ambassadors, Alisha, Steven, Ana, Abilene, and Nicole, started Native Planters, a program promoting planting native plants for biodiversity, water health, and soil quality.  
For their final project, they invited the public to help build a pollinator garden by constructing a raised meadow plot. The rest of the planting will be done next spring, and this project will continue to live on, feeding and providing protection to the watershed and to local animal species for years to come!
Sally Best
Sally Best fell in love with whales when volunteering in Scotland with an ecotourism company. She always had a passion for the marine environment but being out on the water really cemented that interest. She pursued the environmental field through university, graduating in Marine Biology, and has worked in multiple countries as a marine naturalist. However, she really wanted to be in a position where there was more direct action to help these amazing animals. That's when Ocean Wise came into the picture. Through the Direct Action program, Sally had the opportunity to spend 3 months with Ocean Wise's North Coast Cetacean Research Initiative (NCCRI).
Sally spent her placement visiting the best places to see whales from land in BC along the #WhaleTrailBC, creating a social media campaign sharing these incredible sights with the public and encouraging them to check out these free locations in person. Check out some of Sally's videos here!
During her placement at NCCRI Sally was also involved in research and outreach activities, assisting with the data collection of harbour porpoise populations in the Prince Rupert area, as well as other research, primarily on the distribution and abundance of humpback whales. Through this she developed skills in photo ID work, boat handling, eDNA sample collection and processing, and learned how to use hydrophones and photo processing. Sally now works part-time for Ocean Wise's NCCRI team!
Alex Cain – YouthToSea
YouthToSea ambassador, Alex, joined the program because their dream is to become an environmental journalist. Mentored by Ocean Wise experts, Alex was given the opportunity to develop communications and social media skills by writing blogs and writing social media content for the YouthToSea Instagram account.
Alex got to witness firsthand what it would be like to be an environmental journalist when they went whale watching with the YouthToSea cohort. While on the boat, they witnessed two humpback whales – a mother and a calf – breach and spy hop right in front of them. Alex couldn't wait to share this rare experience with the world, so they wrote a blog and interviewed Bobby, a research specialist working with Ocean Wise. Alex was able to put their new interview and journalism skills to the test and wrote a blog featured on ocean.org! Read it here.
Ocean Wise Youth Programs offer young Canadians a unique opportunity to lead acts of service in their communities while experiencing life-changing connections. If you are a youth interested in being part of the Ocean Wise community apply to be an Ocean Bridge ambassador here. Or apply for Direct Action!
---
Ocean Wise Youth provides hands-on ocean conservation and literacy skills while fostering a network of ocean lovers from across Canada. Youth are empowered to take action and become ambassadors for the ocean. Ocean Wise Youth programs are funded by the Government of Canada through Canada Service Corps. Learn more and apply to be an ambassador: Youth Programs – Ocean Wise.
Canada Service Corps
Canada Service Corps is creating a culture of service in Canada by offering meaningful volunteer service opportunities to youth aged 15 to 30 from coast-to-coast-to-coast. Visit www.canada.ca/CanadaServiceCorps to learn more and how to get involved in the way that works best for you.