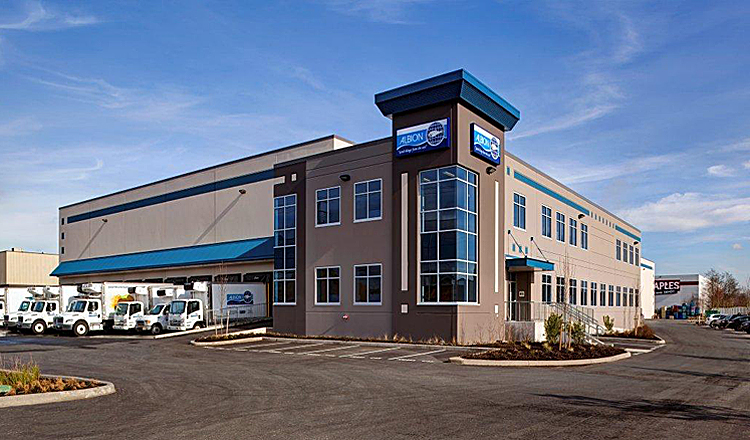 Ocean Wise Month Partner Profile: Albion Fisheries Ltd.
November is Ocean Wise month, and to highlight the importance of sustainable seafood and the great work being done by our partners to support ocean conservation, this month we are profiling blog posts written about Ocean Wise partners.
"Why should I care about future generations?
What have they ever done for me?
– Groucho Marx
When Albion Fisheries became the founding Ocean Wise supplier partner over four years ago, it was a great honour to be recognized as a leader in sustainability by such an incredible organization. But a lot of people may not be aware that our seafood sustainability journey started almost 50 years ago, when Albion Fisheries first started.
In the summer of 1963, Dave Athey started Albion by delivering locally caught fish to restaurants around Vancouver. You see, Dave's family knew a thing or two about seafood – Dave's father ran the seafood counter at Woodward's and his brother joined Dave in searching out the best locally caught fish for the market. Dave knew that if he wanted to create a long-term successful business, he had to work with local fishers and suppliers that had an interest in supplying premium quality seafood that didn't harm the environment.
He knew that his children and nieces and nephews would someday enter the business, and Dave wanted to make sure there was still fish in the oceans when they joined Albion (and more importantly – when their children joined Albion).
Jump ahead and Albion now carries over 2,000 different seafood items sourced from all over the world and is the largest seafood distributor in western Canada. Along the way, we've stopped selling lots of products that we believed were either fished illegally or overfished. In fact 12 years ago, we stopped selling Chilean seabass (Patagonian toothfish) due to the overwhelming evidence of overfishing when it was one of the most popular seafood items in Vancouver. Now, we are happy to report that some stocks have rebounded and we now offer an Ocean Wise recommended Chilean seabass from the Falkland Islands.
By focusing on sustainability, we are seeing more and more fish stocks rebound and become stronger. By supporting Ocean Wise recommended seafood, you are sending a message that you not only care about the environment but you are also committed to preserving this beautiful natural resource for our future generations.
At Albion, we continue to focus our efforts on providing sustainable seafood to restaurants and supermarkets in western Canada. We've also learned that we have a role to play in helping some of those fisheries and seafood production projects that are not yet Ocean Wise recommended get to a better spot. That's why we are actively working with new technology like land-raised seafood production and selective fishing methods that will hopefully help supply more sustainable seafood in the future.
We've come a long way in 50 years but our passions have stayed true to Dave Athey's dream.   Three generations later, Dave's family still is actively involved in our company and children of other long-term employees are now jumping on board as well. Choosing sustainability is not just about doing the right thing but about making sure our children and children's children have safe and healthy seafood in their future. It's a journey that Albion Fisheries is excited to be on!
Guest blog post by Guy Dean, vice president and chief sustainability officer, Albion Fisheries Ltd. Guy also served on the judging panel for Vancouver's 2013 Ocean Wise Chowder Chowdown on Nov. 20, and his company was a key supplier partner for all three Chowdown events in Vancouver, Calgary, and Toronto.
November is Ocean Wise month, but the Vancouver Aquarium's Ocean Wise program works to raise awareness of sustainable seafood all year round. Look for the Ocean Wise symbol anywhere you choose to enjoy seafood. For access at your fingertips to Ocean Wise partners and seafood choices in your area, download the Ocean Wise iPhone app today.