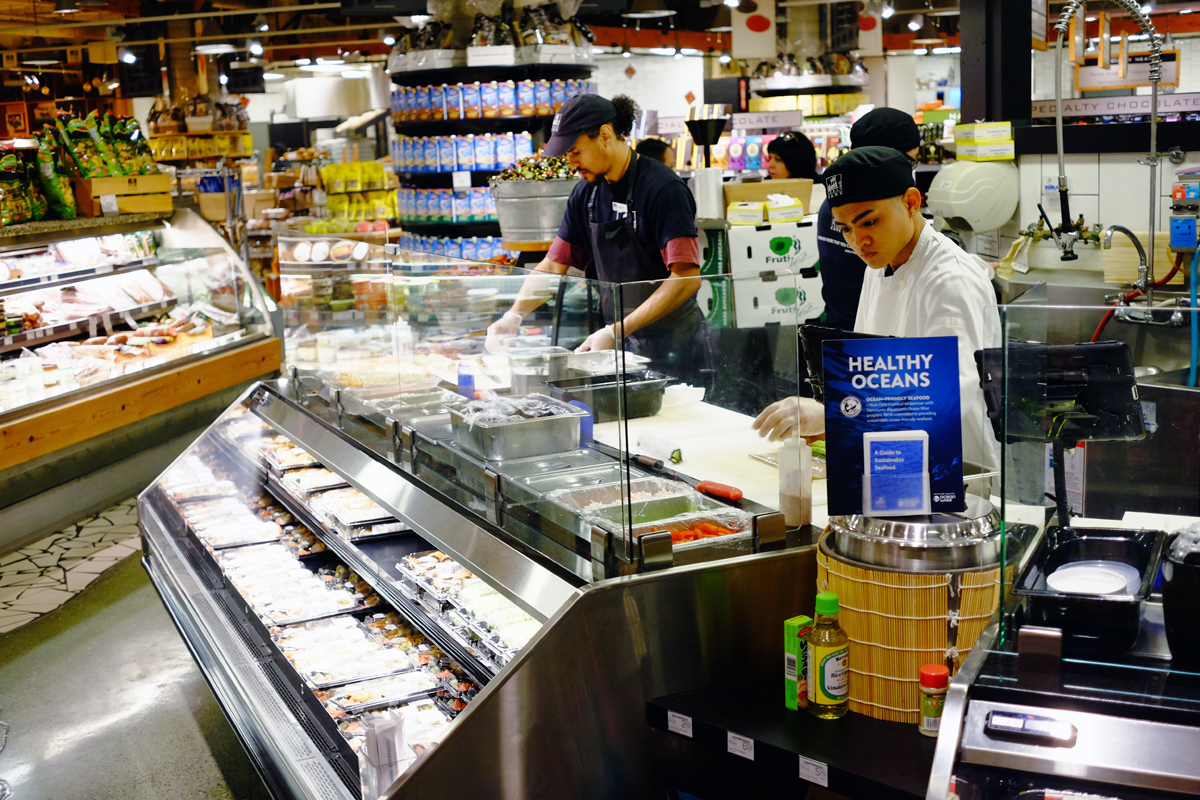 Vancouver Aquarium's Ocean Wise® program started in 2005 with one specific goal in mind: ensure it's easy for consumers to make ocean-friendly choices. Ocean Wise brings attention to overfishing — the biggest threat our oceans face today. The program helps businesses and consumers identify sustainable items, directly contributing to the conservation of our oceans. Getting started may seem daunting, with so much information out there. So we thought answering some of these questions might help guide you.
What is Ocean Wise?
Overfishing is a monumental, global issue. Ocean Wise is a Vancouver Aquarium conservation program that aims to tackle this crisis, and our partners make the commitment to clearly label all Ocean Wise choices so consumers can make sustainable choices. If you see the Ocean Wise symbol next to a seafood item, you know that option is the best choice for the health of our oceans.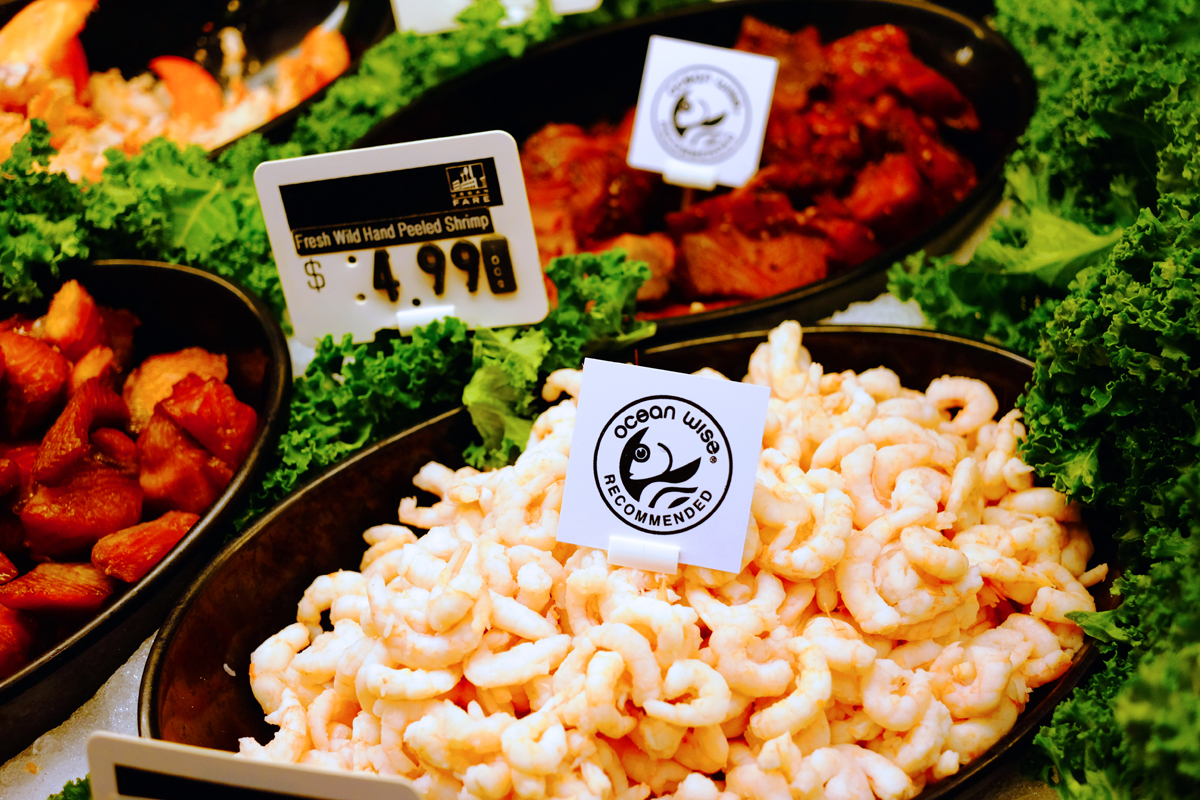 What is sustainable seafood? 
Sustainable seafood can be defined as species that are caught or farmed in a way that ensures the long-term health and stability of that species, as well as the greater marine ecosystem. For many consumers, especially outside of coastal cities like Vancouver, sustainable seafood is not on their radar. Ocean Wise, a proud member of the Conservation Alliance for Sustainable Solutions, along with 19 other organizations, are working to increase seafood literacy by introducing Canadians to the issue of overfishing and making it easier for them to make ocean-friendly choices.
How does the Ocean Wise program work? 
Ocean Wise works individually with each partner business to help it make sustainable seafood purchasing decisions. In turn, partners identify these options on their menus or display cases with the Ocean Wise symbol. While partners are not required to only provide Ocean Wise seafood choices upon joining the program, partners are required to clearly label seafood items that are identified as sustainable and Ocean Wise. The aim is to bring partners along a path of continuous improvement with the ultimate goal of becoming 100 per cent Ocean Wise.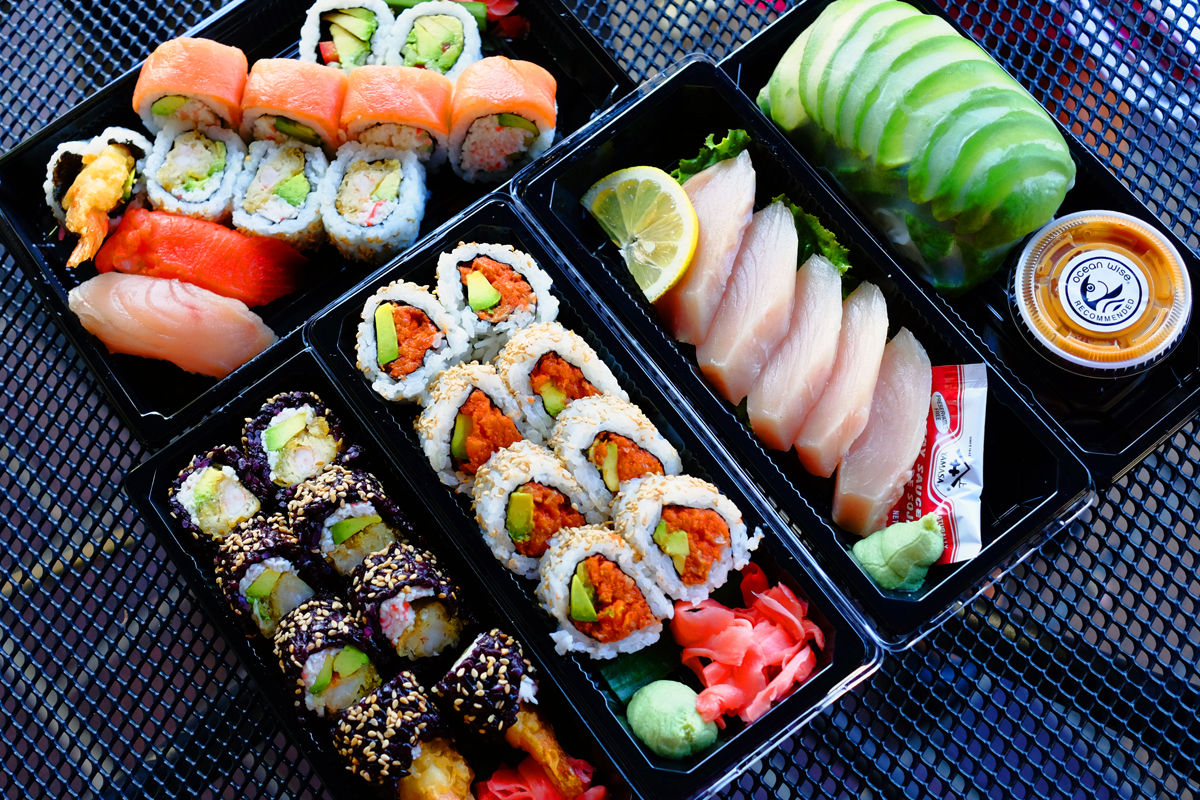 Why don't restaurants have to offer 100 per cent sustainable options to be Ocean Wise?
It can be challenging to immediately substitute all seafood items with sustainable ones. As partners join the Ocean Wise program, the team works with chefs and owners to suggest ocean-friendly choices; it can take time to find suitable alternatives to recipes or popular consumer items. Sometimes, seafood assessments are not currently available. The premise of the program is for partners to clearly label Ocean Wise items to make sustainable choices easy for consumers. Ocean Wise sets a high bar for sustainability and works collaboratively with its partners to help them continually change for the health of our oceans.
How do I know if I'm choosing a sustainable option at a restaurant or store that's an Ocean Wise partner?
Sustainable items recommended by Ocean Wise are clearly labeled. If you see the Ocean Wise symbol on a seafood item, it's ocean-friendly. If you don't see it, it's not a sustainable option.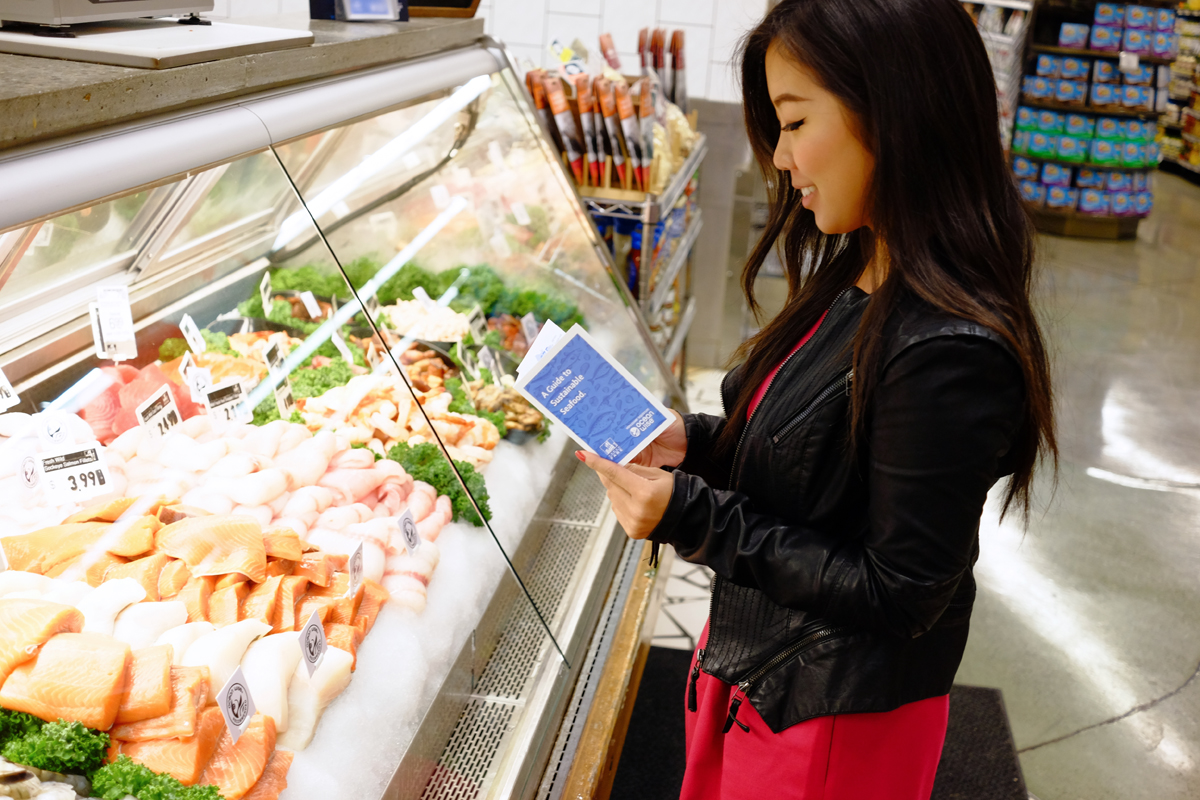 Are Ocean Wise partners evaluated? 
Yes, Ocean Wise team members regularly check in with partners about their menus or purchasing habits. If a partner is incorrectly labelling seafood items, which can happen on occasion, Ocean Wise immediately connects with the partner to fix the mistake and suggest a sustainable alternative. Re-assessments of seafood items are done regularly, and often can result in a change of status for a seafood item. That information is clearly and immediately shared with partners so they can make the necessary changes.
Learn more about Vancouver Aquarium Ocean Wise® program at www.oceanwise.ca.
Overfishing is the single biggest threat our oceans face today. With more than 675 partners across Canada, Ocean Wise makes it easy for consumers to make sustainable seafood choices that ensure the health of our oceans for generations to come. The Ocean Wise symbol next to a seafood item is the Vancouver Aquarium's assurance of an ocean-friendly seafood choice. www.oceanwise.ca.