Ocean Bridge, Direct Action & YouthToSea: A Year in Review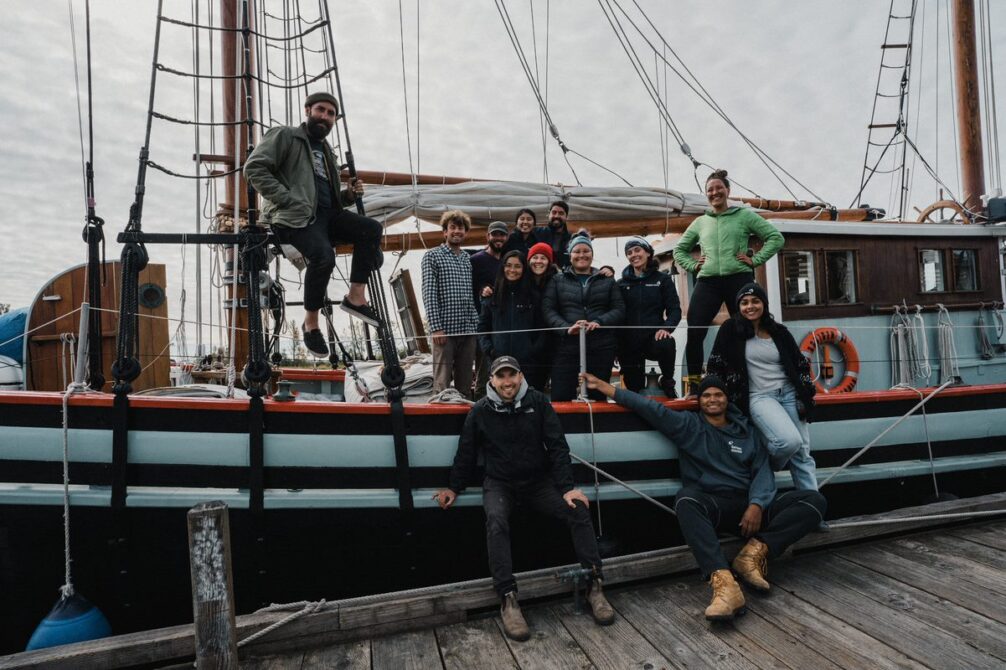 The 2021-22 program year for Ocean Bridge Classic, Ocean Bridge Direct Action, and YouthToSea has officially wrapped, and it was another big year across the teams! 235 passionate, creative, and dedicated youth and young professionals completed their ocean service experience with Ocean Wise and joined our alumni network!
This year our ambassadors:
Contributed 64,000 hours to ocean conservation
Engaged 2,791 local youth, inspiring them to contribute 8,812 hours to ocean conservation
Participated in 20 learning journeys, an immersive regional trip where Ambassadors learn and explore in one of the following awe-inspiring regions of Canada: The Pacific Coast, the Great Lakes, the St. Lawrence River, and the Atlantic Coast.
Hosted 25 shoreline clean-ups
Published 6 ocean-themed books
Hosted 59 virtual and in person events
Spotted over 65 whales
Hosted 19 social media takeovers
And forged dozens of new friendships
If you or someone you know is an ocean champion, maybe Ocean Bridge is for you! Learn more about Ocean Bridge and YouthToSea here!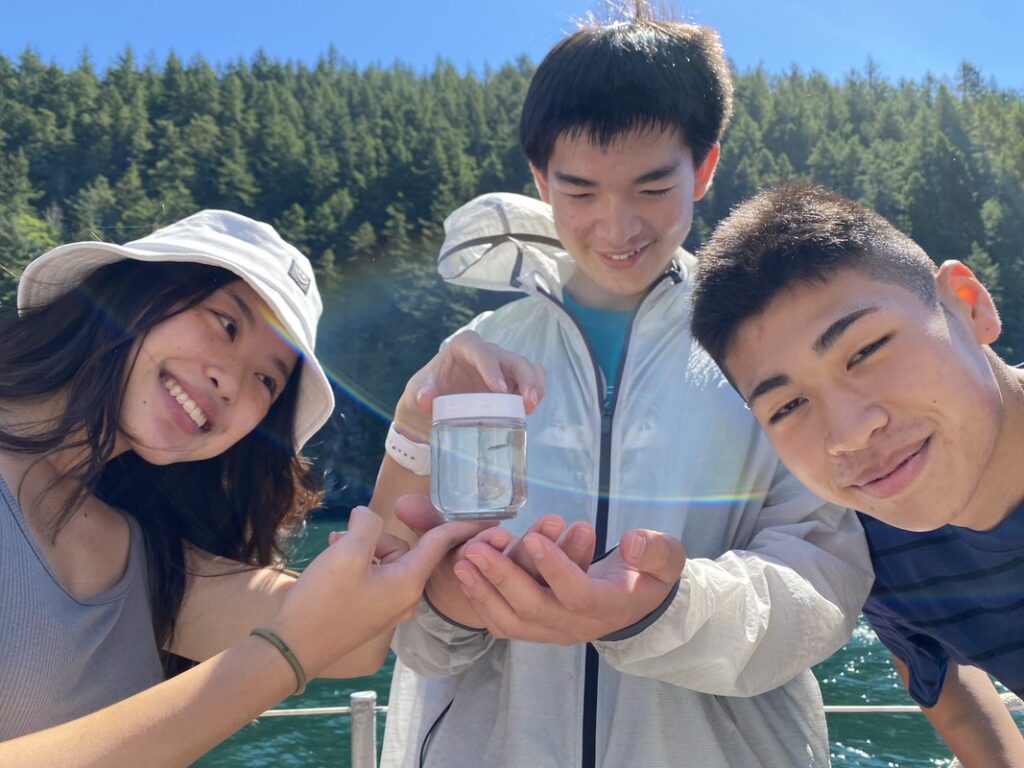 Ocean Bridge Classic
The Ocean Bridge Classic program is a 6-month part-time program designed for Canadians and permanent residents aged 18 – 30 from coast to coast to coast. Each year, the program connects 140 youth and young professionals from rural land locked towns, northern communities, urban coastal cities and anywhere in between to form a national cohort of ocean ambassadors. Through 1:1 coaching, immersive learning journeys, online workshops and discussions, ambassadors become equipped with relevant skills and are provided with funding opportunities to design and deliver ocean and freshwater action projects that are implemented on a local or national scale.
National
The Ocean Bridge National Team hosted 14 community and skill building workshops. They also engaged 120 ambassadors and alumni at the 2022 Ocean Bridge National Youth Summit, an event that invited 16 partners to showcase their organizations, spotlighted the projects and placements of 20 youth ambassadors, and featured keynote speaker Barbara Wilson.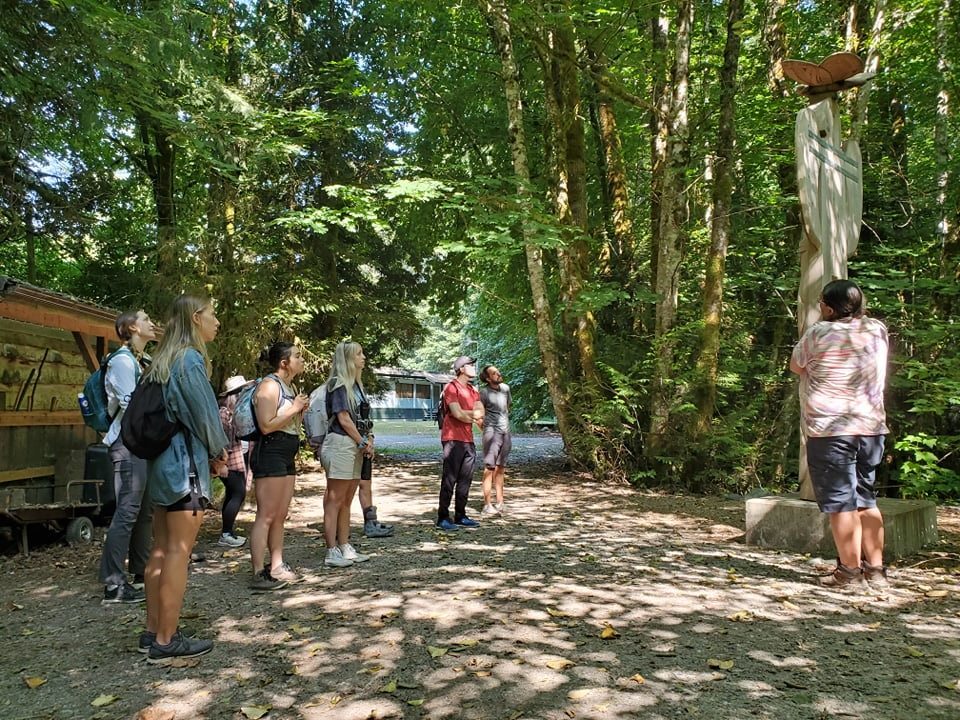 Pacific
The Pacific Team delivered four 10-day Remote Learning Journeys to Howe Sound and the Southern Gulf Islands with our partners the Cheakamus Centre and the Gambier Island Conservancy. The team also partnered with Swim Drink Fish and Fraser River Keeper to categorize seabin waste in False Creek.
Some other successes for this team included: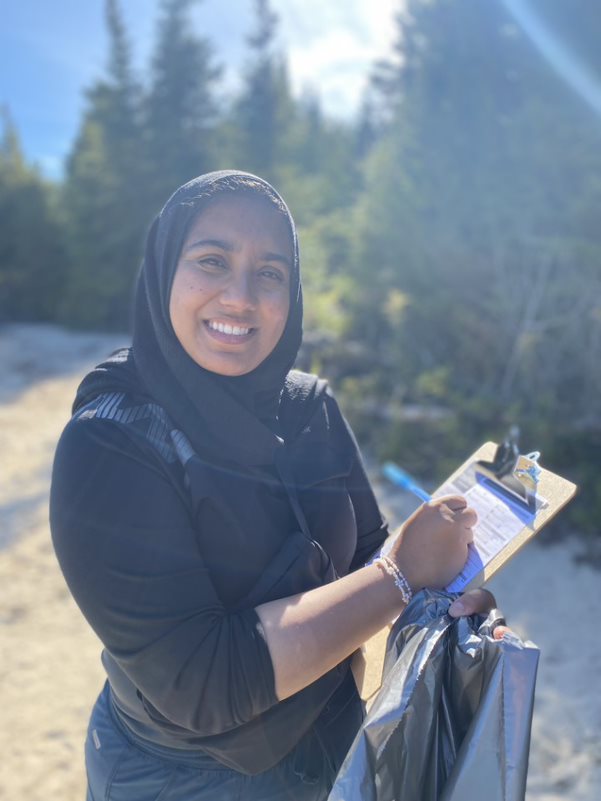 Great Lakes
The Great Lakes team delivered two 10-day Remote Learning Journeys in the Saugeen-Bruce Peninsula area and engaged various communities including the Saugeen Métis community.
Some successes for this team included:
One Great Lakes ambassador being selected to attend the 5th Session of the United Nations Environment Assembly in Nairobi, chosen by United Nations Association in Canada (UNA-Canada). 
Two ambassadors, Skye Lacroix, Trinity ManyWounds, and one alum, Topaza Yu, were selected for the UNA-C delegations at this year's United Nations Commission on the Status of Women in March 2022. As a team they advocated for youth voices to be at the decision-making table, for 2SLGBTQI+ inclusion, and Skye also advocated for the recognition and action of all the Missing and Murdered Indigenous Women, Girls, and Two-Spirit folks. 
Two Ocean Bridge Classic ambassadors are working on two ongoing projects focused on environmental education, service, and engagement for youth in Muslim communities.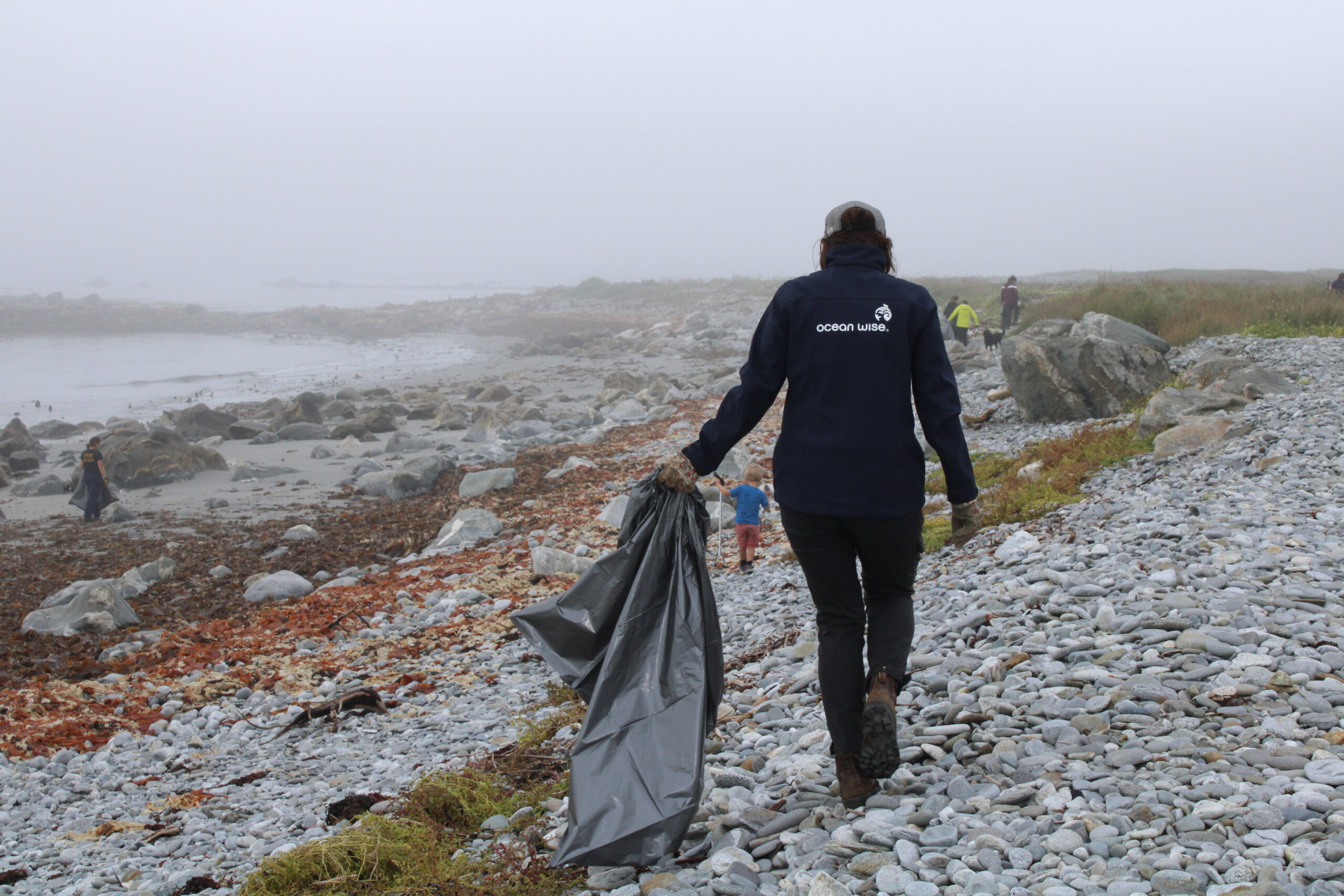 Atlantic
The Atlantic team hosted two 10-day Remote Learning Journeys exploring and learning about the South, Fundy, and Eastern shores of Mi'kma'ki (Nova Scotia).
Some successes for this team included:
Two Atlantic ambassadors, Maddie Carr, and Melanie Downer, who were named to The Starfish: Top 25 Environmentalists Under 25 with their nominations connected to their Ocean Bridge service projects.
Atlantic ambassadors delivering five Urban Learning Journey events including a Sustainable Seafood Cooking Class and a virtual Movie Screening and Panel Discussion.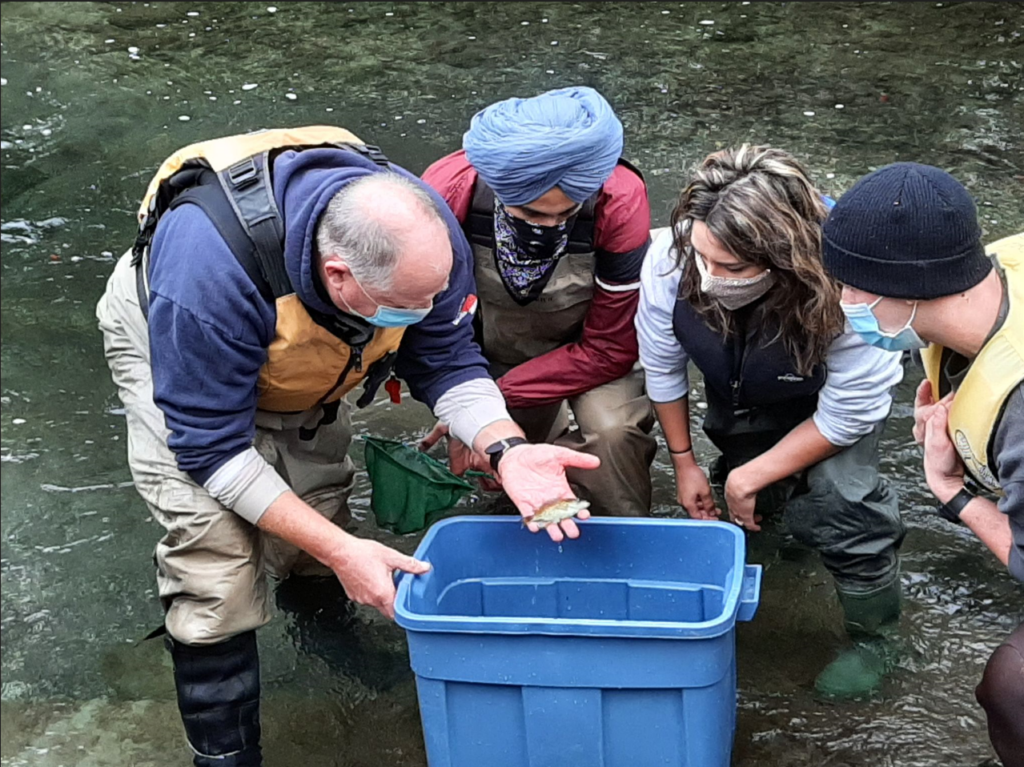 St. Lawrence
The St. Lawrence team delivered four 10-day Remote Learning Journeys in Tadoussac, the Innu community of Mashteuiatsh, and two new locations: Isle-aux-Coudres, QC and the Innu community of Essipit Escoumins.
Some successes for this team included:
24 participants completing their local action projects, from workshops, Fish identification, to publishing books.
Partnered with visual artist and environmentalist Ben Von Wong to raise awareness on single-use plastic consumption and support the #TurnOffThePlasticTap movement. To learn more about the project click here.
Worked together to deliver six virtual events during the Urban Learning Journey, including: a Bioblitz with over 860 observations and 250 identifiers on iNaturalist; a workshop event which interlinked climate change and social justice, vermicomposting and whale conservation and identification; a networking event exploring five different perspectives on environmental action and different roles one can take to make a difference; a virtual talk on road salts and their impact on aquatic wildlife; an educational rally with riddles and puzzles with an interactive backpack and an online app that guides you through the experience for 35 participants and an eco-conscious and local food showcase.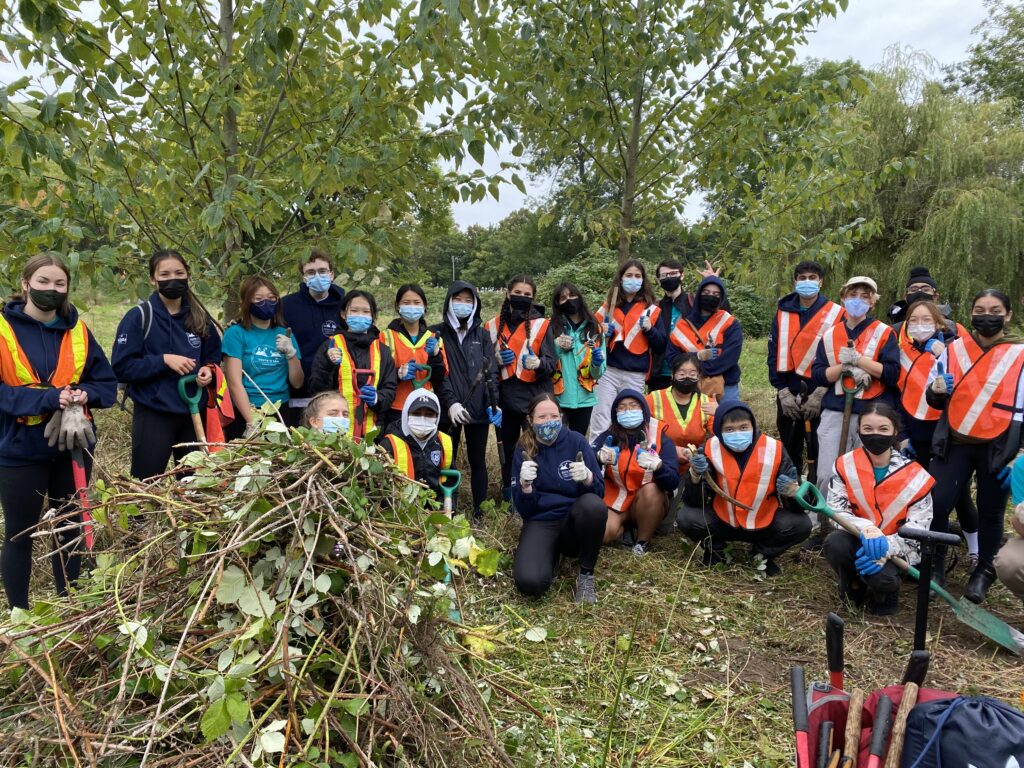 YouthToSea
YouthToSea is a 5-month program that brings together 80 youth (ages 15-18) from the lower Mainland of Vancouver to engage with their local community to make a connection between themselves, their community, and our oceans. This program provides them with opportunities to develop their problem-solving, critical-thinking and communication skills. By engaging with their local communities through learning journeys, workshops, WEX placements, and ocean service projects, YouthToSea helps to equip young people with the skills, tools and strategies they need to be active decision-makers in their local, regional, and national communities.
The YouthToSea team welcomed 80 new participants into the YouthToSea Program with a variety of team building and leadership opportunities.
Some successes for this team included:
Delivering six Learning Journeys exploring local ecosystems and learning about STEM Careers across the Mainland of BC, from Langley to Squamish.
Hosting eight Skill Building Workshops, six Shoreline Clean-ups, and partnered with a variety of community organizations such as the Wild Coast Ecological Society, Noons Creek Salmon Hatchery, Plastic Oceans Canada, and Renfrew Collingwood Food Justice Centre to host more volunteer opportunities.
Participants started 35+ service projects that are ongoing with support from 15 active alumni.
Rachel Dong, Y2S alum, was nominated as a Starfish: Top 25 Environmentalists Under 25.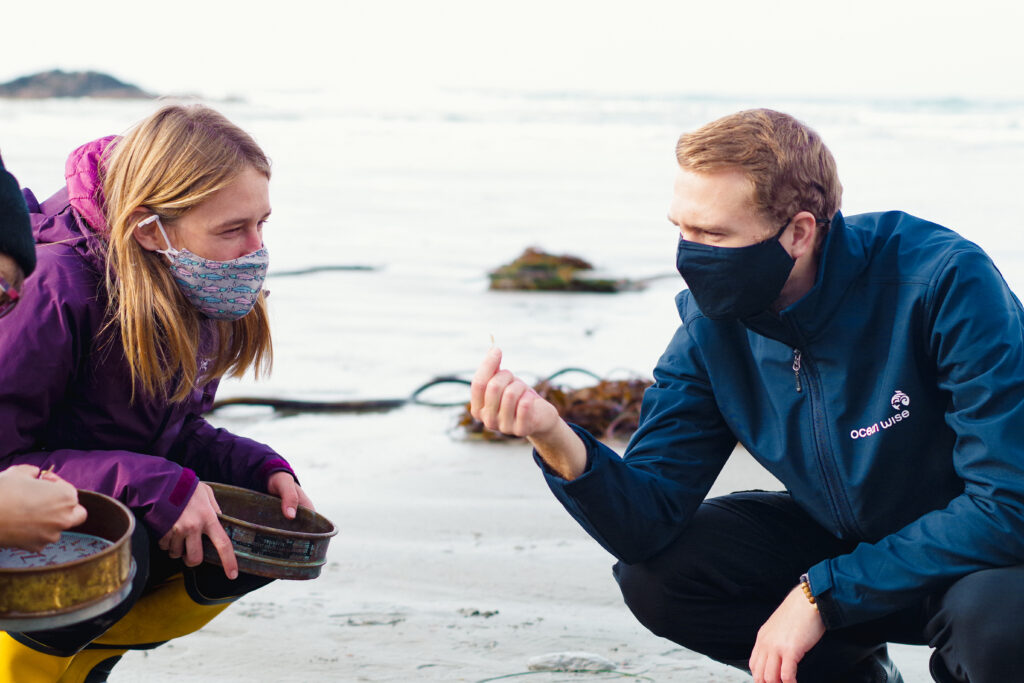 Ocean Bridge Direct Action
The Ocean Bridge Direct Action program places young people (ages 18-30) with government, not-for-profit, and grassroots organizations to participate in field-based and virtual conservation and communications projects. Each host organization welcomes one or more participants and provides them the opportunity to work closely with established scientists, researchers, communicators, and educators on aquatic and marine ecology and conservation projects. These 3-month full-time placements immerse youth in virtual, urban, or remote marine, coastal and watershed environments across Canada.
Ocean Bridge Direct Action team hosted 37 placements, pairing ambassadors with partners across the country in marine and aquatic research and conservation. In total, Direct Action ambassadors completed over 13,320 service hours!
Some other successes for this team included:
Hosted placements with 22 different partners (including six within Ocean Wise), and 10 of which are new partnerships established this year.
15 of our ambassadors secured paid jobs in their desired fields (and one within Ocean Wise!) during or after taking part in their Direct Action placement. 
---
What is Ocean Bridge?
Ocean Bridge brings together young Canadians with a wide range of backgrounds and experiences who are passionate about making a difference in their communities through the lens of oceans and waterway conservation. These Ocean Bridge Ambassadors from all across Canada work together, receive funding and learn from experts in marine conservation and education through an online platform and in-person learning journeys to develop service projects related to ocean health and ocean literacy in communities across the country. Ocean Bridge is an Ocean Wise initiative funded by the Government of Canada through the Canada Service Corps.
Canada Service Corps
Canada Service Corps is designed to generate a culture of service among young Canadians; concrete results for communities; personal growth through participation in a diverse team of peers; and lasting impacts on participants. Visit www.canada.ca/CanadaServiceCorps to learn more and how to get involved in the way that works best for you.