Ocean Bridge Ambassadors Representing at UNEA-5 & CSW66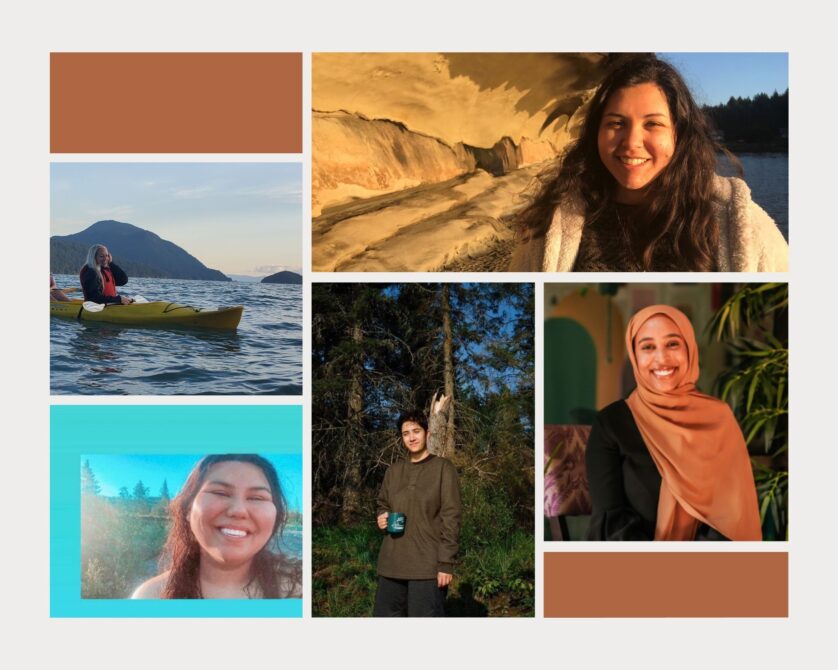 Ocean Wise's Ocean Bridge program brings together a national team of 170 young people (ages 18-30) to engage in co-creating and delivering ocean and waterway service projects for their home communities.
UNEA-5 conference
We are excited to share that, with the support of our partners at United Nations Association in Canada (UNA-Canada), three Ocean Bridge Ambassadors attended the UNEA-5 conference (5th United Nations Environmental Assembly) being held in Nairobi, Kenya from February 28 to March 2, 2022. The three-day event brought together representatives from over 170 countries under the theme of Strengthening Actions for Nature to Achieve the Sustainable Development Goals, focusing on the key role nature plays in social, economic, and environmental sustainable development. We are so proud of the following Ambassadors attending. Learn more about these awesome young professionals below.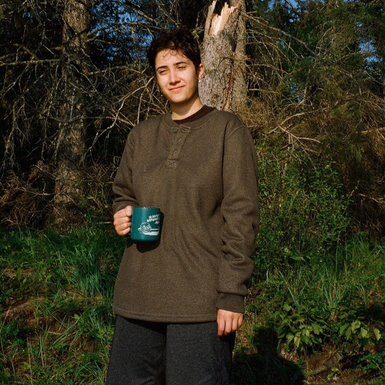 Cogie Cogan
Cogie Cogan is an Ocean Bridge Ambassador passionate about corporate social responsibility and environmental sustainability in business. As a second-year student at Western University, Cogie founded the Western Environmental Business club that aims to promote initiatives and conversations on the need for sustainability in business and the corporate world. With the help of funding from Canada Service Corps and the Ocean Bridge program, they have been able to host events that allow business students to be exposed to environmental and sustainability topics.
Niya Abdullahi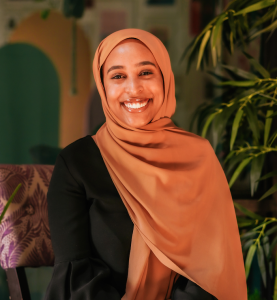 Niya Abdullahi is an Ocean Bridge Classic alum from the 2020-2021 program. She is a multi-disciplinary artist, tech-enthusiast, Anti-Racism & Anti-Islamophobia Educator, and founder of @Habasooda, a platform dedicated to sharing the richness of the Muslim experience through a variety of storytelling avenues including short films and data-based graphics. Themes of identity, liberation, and resistance informs her work. She uses art as a vessel to promote social change. Niya has a Bachelor's in Business Technology management from Ryerson University and a certificate of entrepreneurship from the Hochschule München University of Applied Sciences. She is a Senior Statistical Data Analyst at York Region (The Regional Municipality of York) who identifies as an avid-reader, tech-enthusiast, and storyteller. Niya wrote a children's book on water pollution and littering that is currently being illustrated. Follow Niya on her social media channels to learn more!
Habasooda's instagram / Habasooda's Facebook / Habasooda's twitter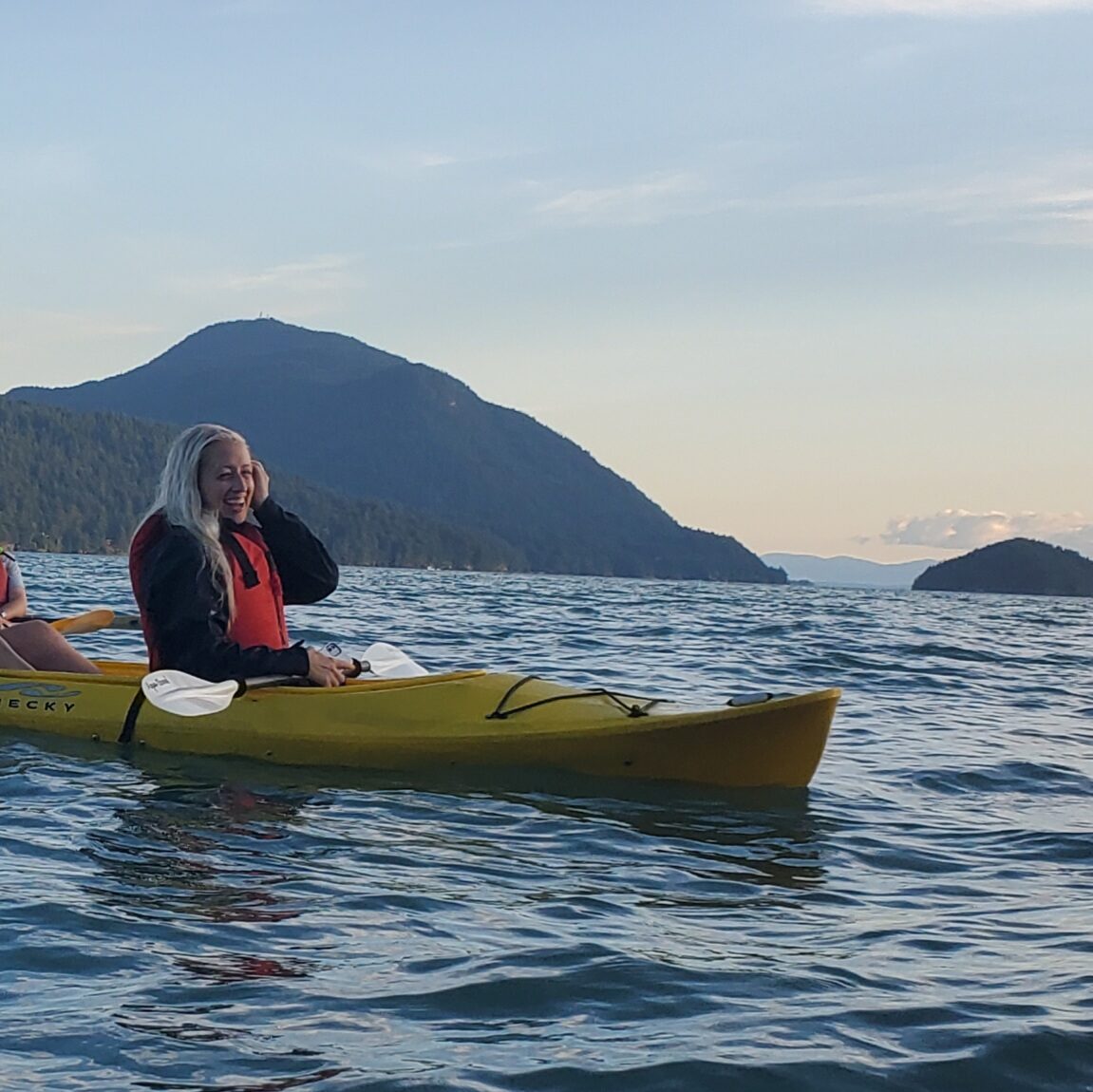 Hailey Boehner
Hailey Boehner (she/her/elle) graduated from the University of Victoria with a degree in Biology. She is currently working as a Programs and Projects Assistant at the BC Wildlife Federation and volunteering as an Ambassador for the Ocean Bridge Classic program with Ocean Wise and Canada Service Corps. As part of her involvement as an Ocean Bridge Ambassador, Hailey organized a paint night with conservation artist Sarah Mccomb-Turbitt and attended the IUCN World Conservation Congress. During her free time, Hailey enjoys reading, being outdoors, and spending time with her two pets.

CSW66
With the support of our partners at UNA-Canada, two Ocean Bridge Ambassadors are attending CSW66 (The sixty-sixth session of the United Nations Commission on the Status of Women) taking place in New York from March 14 – 25, 2022. The key theme of the session is focused on achieving gender equality and the empowerment of all women and girls in the context of climate change, environmental and disaster risk reduction policies and programs. We are so excited for these Ambassadors and are looking forward to them attending! Learn more about Skye and Trinity below.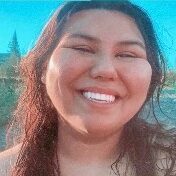 Trinity Manywounds
Trinity Manywounds (she/her) is an Ocean Bridge Ambassador from the Tsuut'ina community, located near the Blackfoot territory and the city of Calgary. She works with a Tsuut'ina post-secondary program where she continually supports young members from her community. Trinity is passionate about Indigenous cultural heritage and shared her traditional knowledge through a workshop held through Ocean Bridge. She is also a storyteller who uses her videography and photography skills to highlight Indigenous culture and knowledge.
Skye Lacroix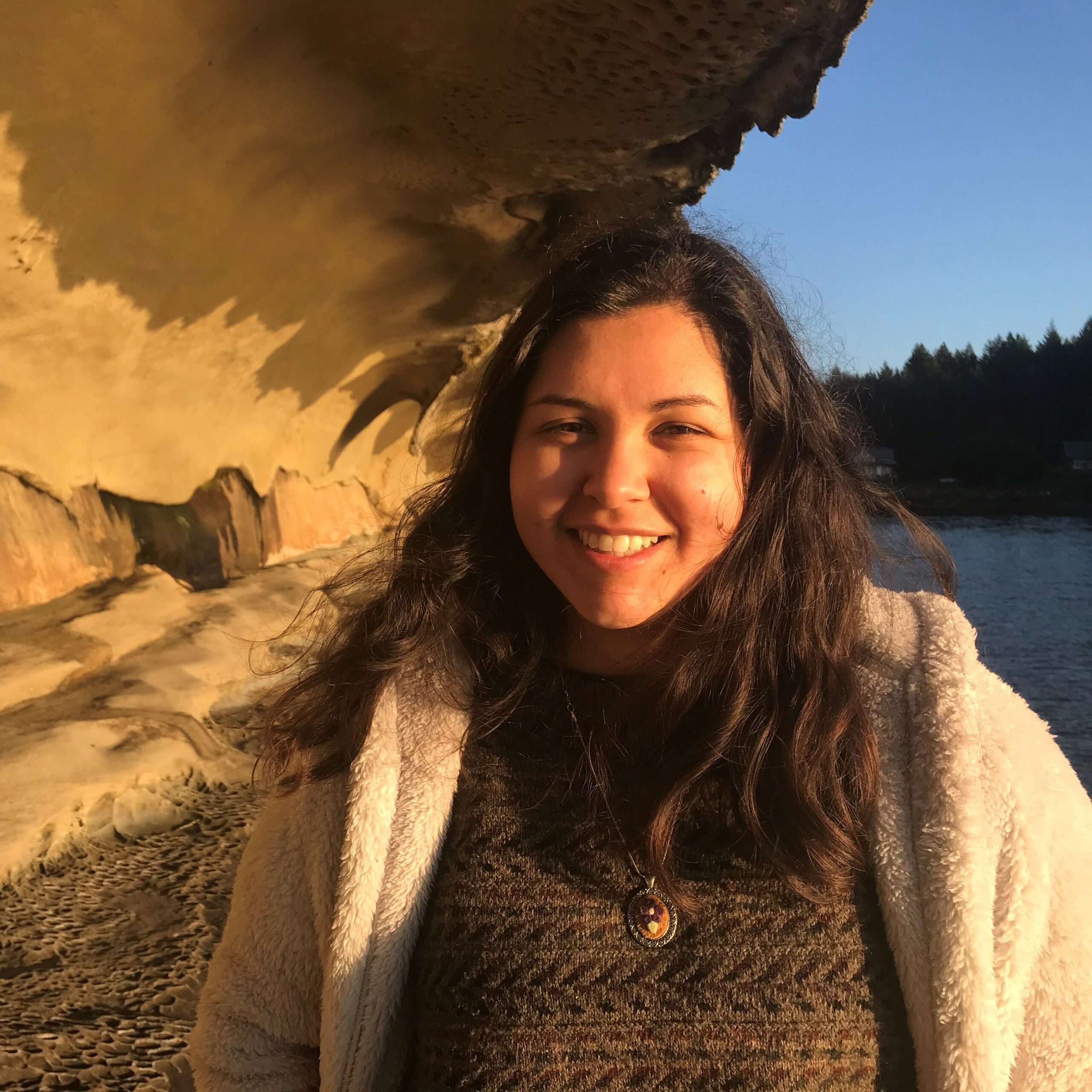 Skye Lacroix (she/her/they) is from the Gwich'in and the Inuit communities located in the Arctic. She went to university in Vancouver Island where she studied Environmental Studies, Political Science, and the intersections of Indigenous governance and nationhood. Skye currently works as an Aquatic Monitoring and Research Coordinator in the department of Environment and Natural Resources with the Northwest Territories government. She is an advocate for Inuit and Indigenous peoples and carried her passion through her time as an Ocean Bridge Ambassador by organizing a traditional knowledge workshop that highlighted the intersectionality between traditional knowledge and western science. Skye continually works to build her own cultural capacity and runs a beading business that keeps her Indigenous heritage alive. In her free time, Skye spends her days outdoors snowmobiling, camping, fishing, and canoeing.