Ocean Bridge Alum Attends UN Ocean Conference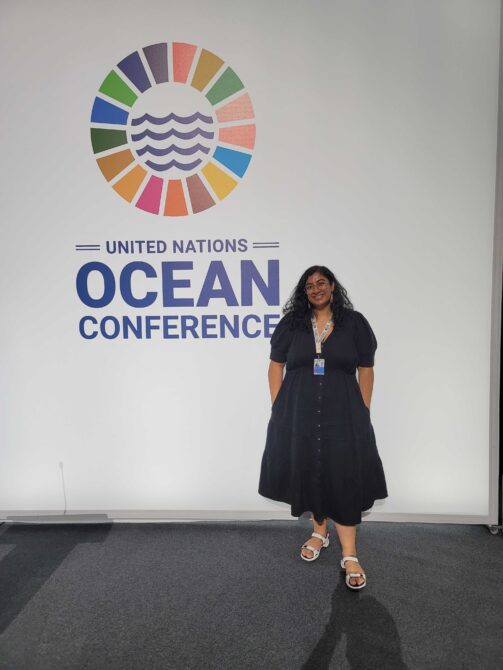 ​​Last week, Ocean Wise sent a delegation of Ocean Bridge alumni to Lisbon, Portugal for the United Nations Ocean Conference. The Conference aimed to encourage much-needed innovative, science-based solutions to begin a new chapter of global ocean action. As a climate and ocean advocate, and 2018 Ocean Bridge alum, Jasveen Brar was invited to take part in Ocean Wise's delegation.
Jasveen Brar (she/her) is a Sikh climate educator from the prairies and Executive Director of Youth Climate Lab. Her work centers around environmental justice, intersectional environmentalism and ensuring that youth are involved in decision-making. She holds a B.Sc. from Dalhousie University in Biology and Sustainability and has experience working in ocean conservation, polar policy, and education. Jasveen has been named a Top 30 Environmental Educator by NAAEE, Top 25 Environmentalist by Starfish and holds a Sovereign's Medal for Volunteers from the Governor General of Canada. She also serves on the Governance board for the Canadian Ocean Literacy Council.  
---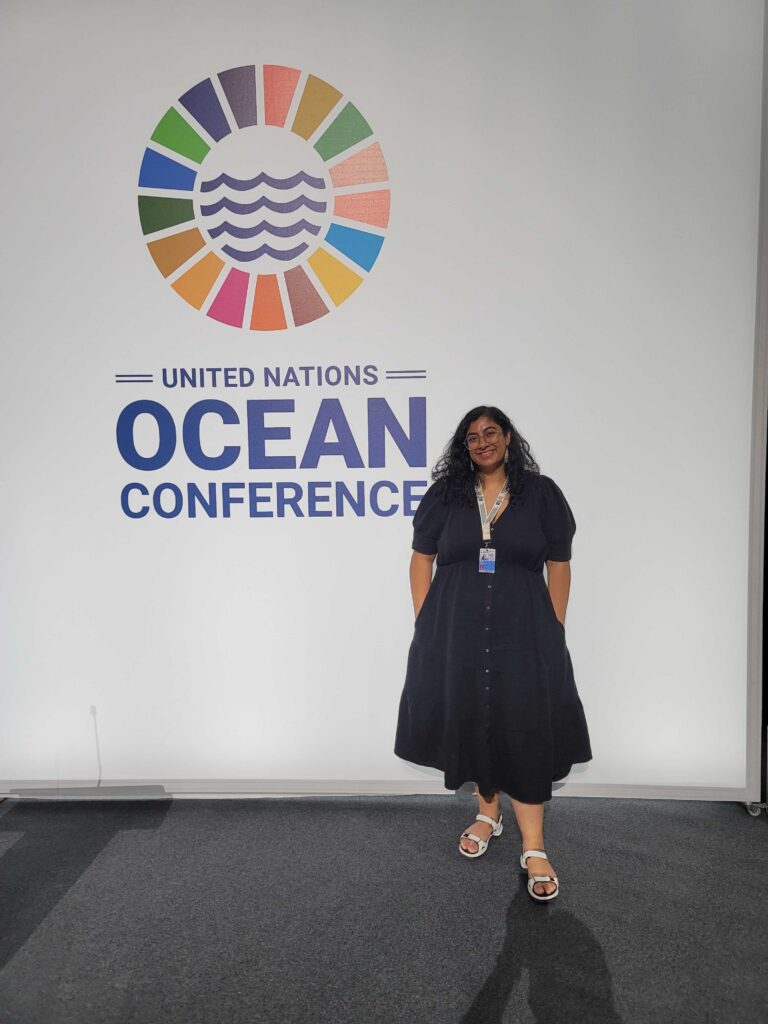 I am an ocean advocate from the prairies – it's funny, I know.
Growing up in Southern Alberta, my connection to the oceans and waterways has been a special and important one. Although not close to a coast myself, Rivers and Lakes were my 'Ocean.' The South Saskatchewan River was the backdrop to many memories – picnics, river floating, and fishing, to name a few. In recent years I have fostered a deeper connection with the ocean and waterways through my family that immigrated from Punjab – meaning the 'Land of Five waters' which references to the five rivers that run through the state.
The name also emphasizes the importance of how waterways are unifying, connecting communities, cultures, and people. I was reminded of this significance at the UN Oceans Conference in Lisbon, a place where thousands of people gathered from around the world in celebration of our ocean and waterways. I attended the conference with fellow Ocean Bridge alumni, and we spent the week learning and reflecting on our journeys as ocean advocates. On my last day at the conference, I had the honor of joining the Canadian Delegation on the Plenary floor to hear the closing plenary of the conference.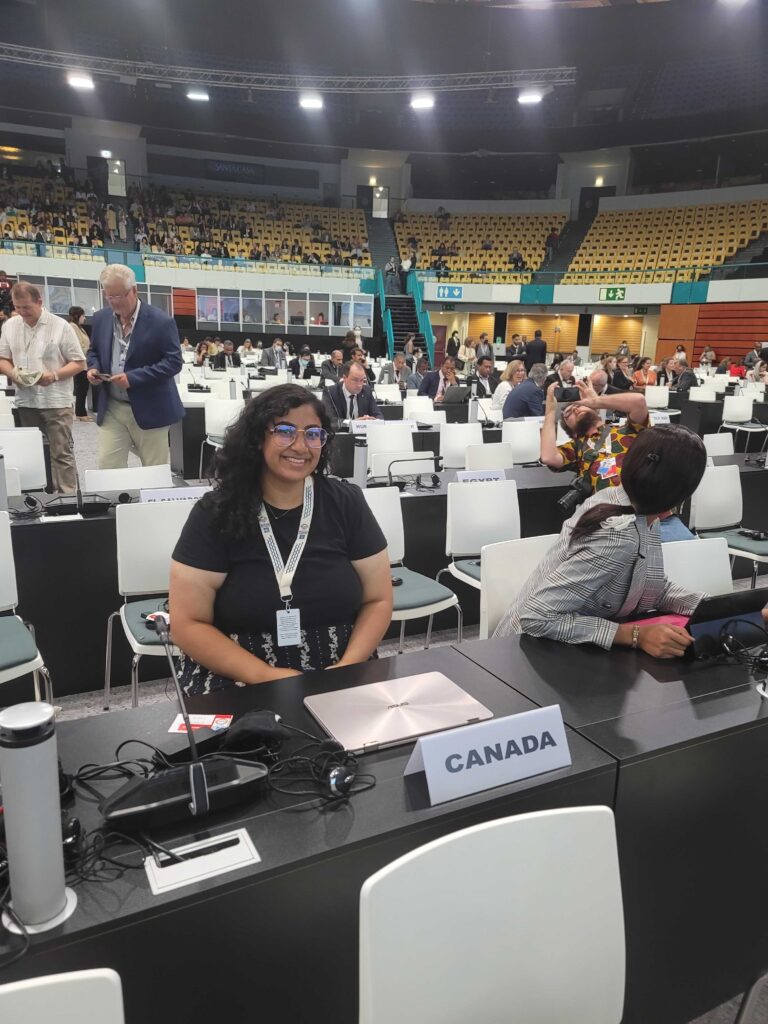 My personal connection with oceans and my conference experience can be woven together with a common message: the more we understand the ocean's ecosystems, the better we can protect them. We share stories and information on social media, television, and on blogs like this because the more people who understand the situation, they are in, the better chance we have of creating meaningful change. The next step is action. We need to implement this information to create the tools needed to engage all communities with the oceans, whether they live on the coast or further away, even in the prairies.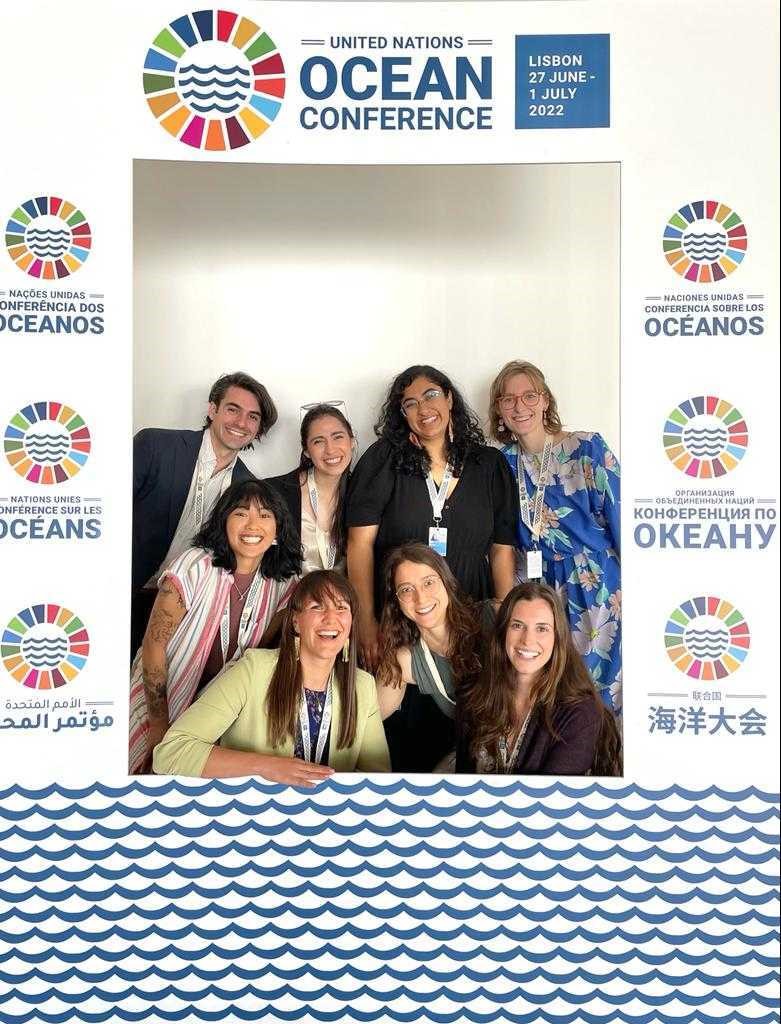 ---
What is Ocean Bridge?
Ocean Bridge brings together young Canadians with a wide range of backgrounds and experiences who are passionate about making a difference in their communities through the lens of oceans and waterway conservation. These Ocean Bridge Ambassadors from all across Canada work together, receive funding and learn from experts in marine conservation and education through an online platform and in-person learning journeys to develop service projects related to ocean health and ocean literacy in communities across the country. Ocean Bridge is an Ocean Wise initiative funded by the Government of Canada through the Canada Service Corps.
Canada Service Corps
Canada Service Corps is designed to generate a culture of service among young Canadians; concrete results for communities; personal growth through participation in a diverse team of peers; and lasting impacts on participants. Visit www.canada.ca/CanadaServiceCorps to learn more and how to get involved in the way that works best for you.