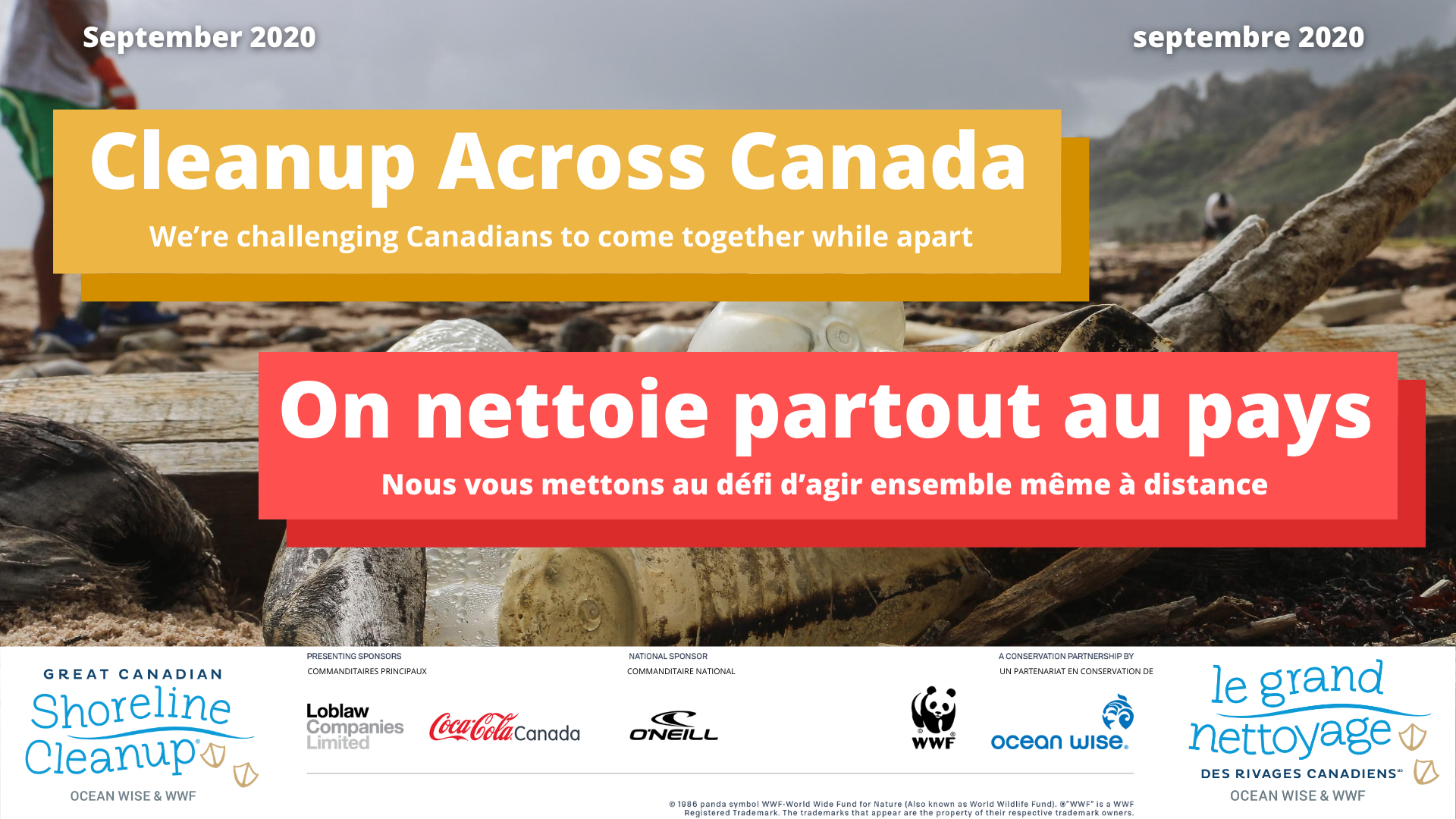 Join the "Cleanup Across Canada" challenge with #TeamShoreline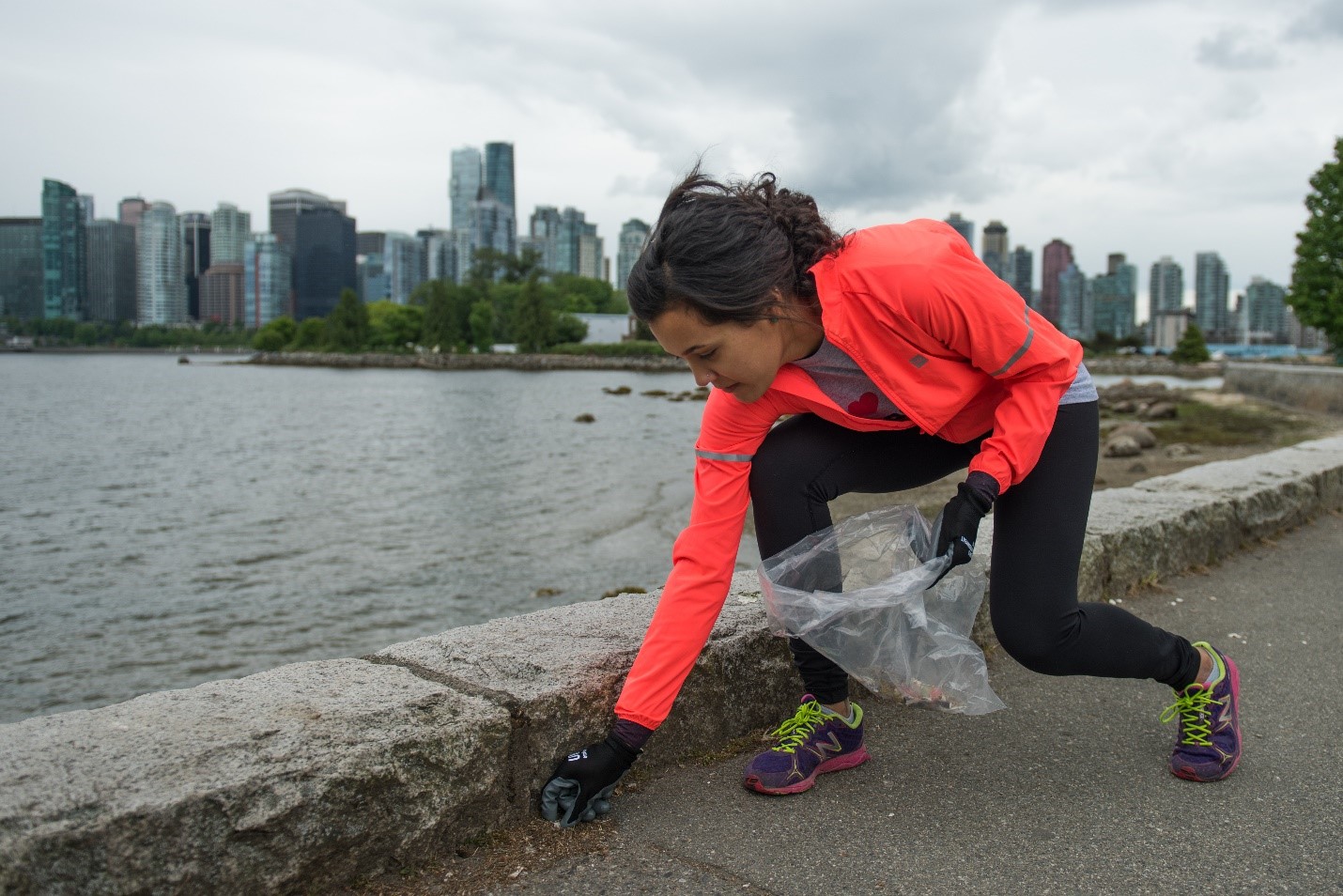 This year the challenge is bigger than ever! The Great Canadian Shoreline Cleanup is challenging Canadians to come together — while apart — in a "Cleanup Across Canada", where participants can challenge a friend or small team to a friendly cleanup competition. In celebration of International Coastal Cleanup month, this challenge will run through September until mid-October.
What are you waiting for? Already over 5,500 participants have signed up to take the challenge in watersheds across the country.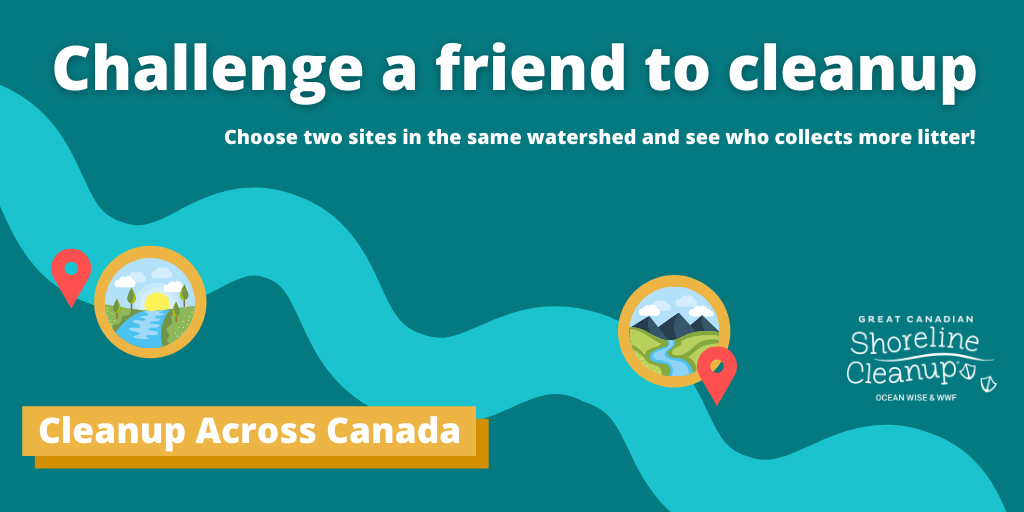 While cleanups are different this year, with volunteers likely doing a solo or small group cleanup, participants can still connect with friends, family or colleagues, by challenging each other to clean up two different areas of the same watershed, whether they are a few blocks apart or have hundreds of kilometres between them.
Ocean Wise and WWF-Canada are also taking part in the challenge: employees from both organizations will head out to their local shorelines in provinces across the country in a friendly competition.
How to take part:
Lead a solo, household or small group cleanup and challenge a friend, coworker or fellow nature lover to do the same. Participants can register their cleanup at www.shorelinecleanup.ca, then challenge a friend to join or lead a cleanup in their own community.
After you register your cleanup on our website, join fellow challengers on our Facebook Event page to learn more.
Resources to help plan a cleanup, like a checklist and reminders on where to look for public-health information, are provided by the Great Canadian Shoreline Cleanup.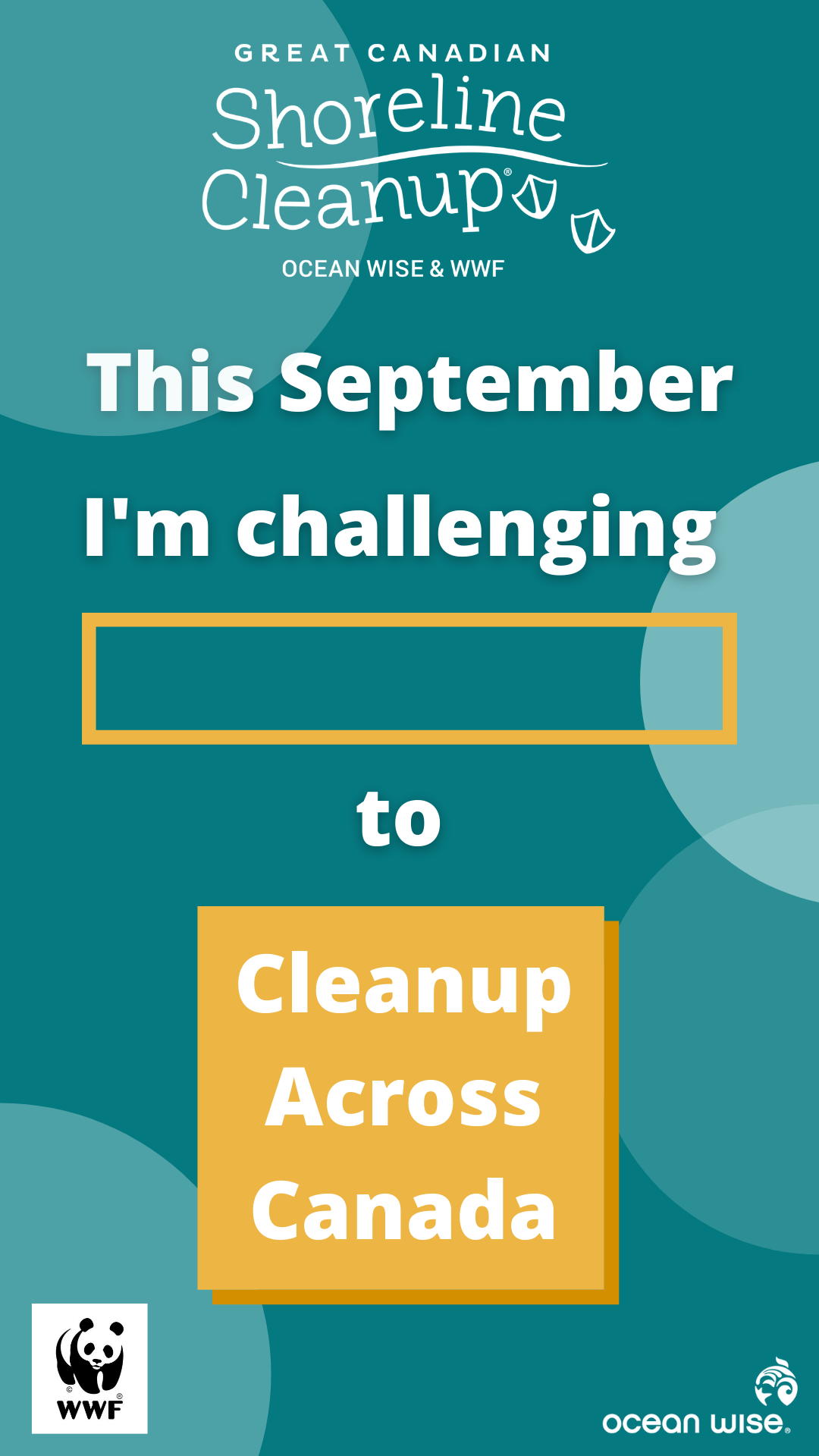 Repost our graphic to challenge your friends, family or colleagues in the Cleanup Across Canada! Find it on our social media channels.
Relevez le défi « On nettoie partout au pays »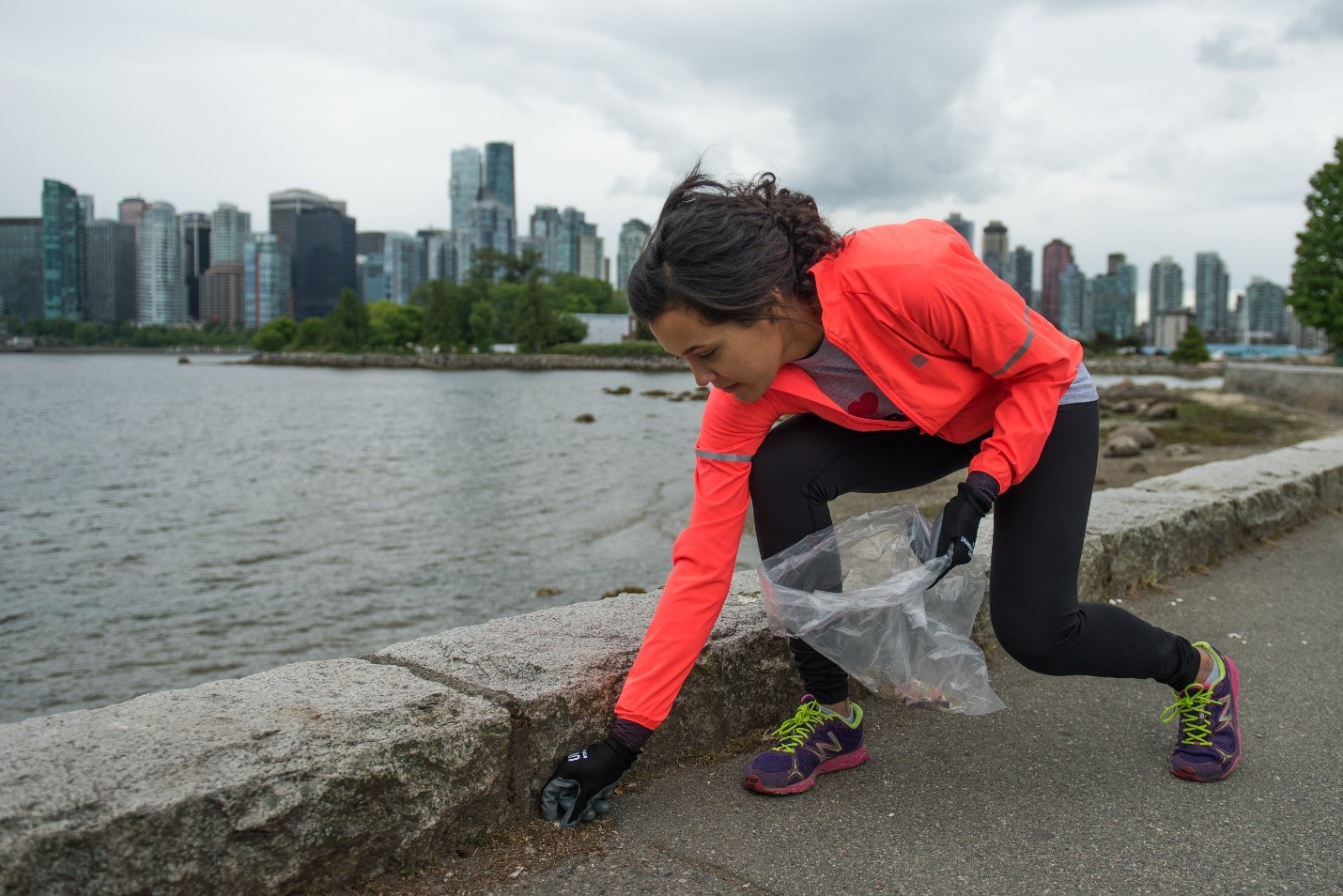 Cette année, le défi est plus grand que jamais. Tout au long du mois de septembre, le Grand nettoyage des rivages canadiens, plus important programme de nettoyage bénévole et communautaire pour la conservation au pays, met au défi les collectivités! En s'inscrivant au défi « On nettoie partout au pays », les participants peuvent mettre au défi un ami ou une petite équipe pour une compétition amicale de nettoyage, ensemble mais à distance. Le défi a lieu du 1er septembre à la mi-octobre afin de célébrer le Mois international de nettoyage des rivages.
Êtes-vous prêtes? Déjà, plus de 5,500 participants se sont inscrits pour relever le défi partout au pays.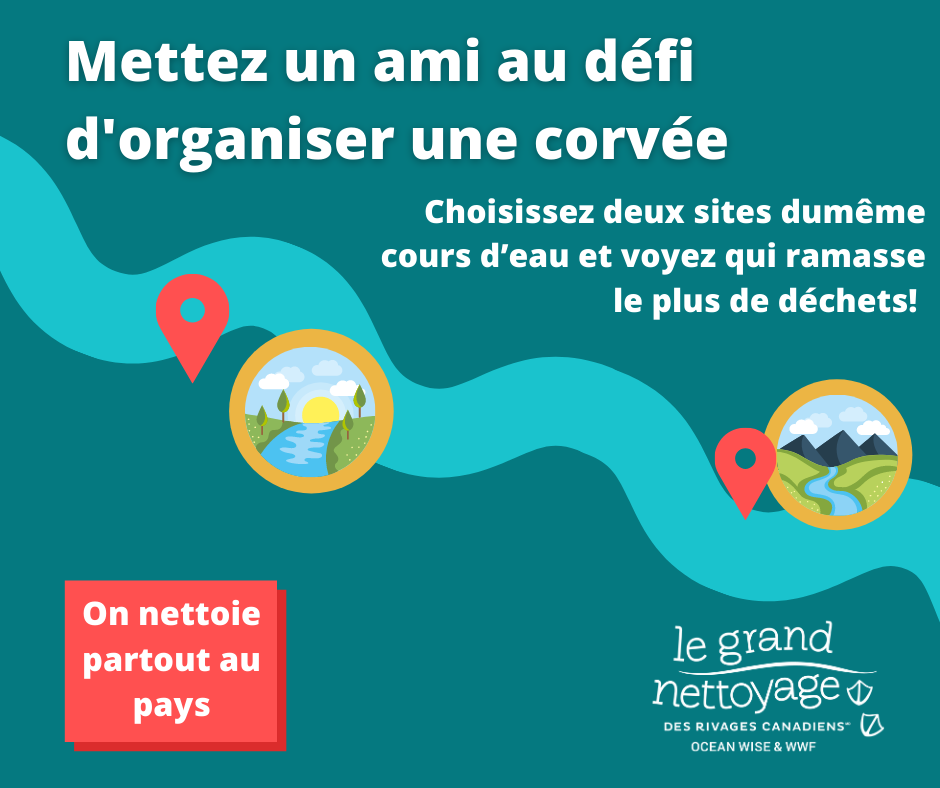 Les nettoyages prennent une forme différente cette année, en raison des mesures sanitaires imposées par la pandémie de covid-19, mais les bénévoles peuvent tout de même participer en solo ou en petits groupes. Avec « On nettoie partout au pays », les participants peuvent mettre au défi leurs amis, leur famille ou leurs collègues de nettoyer différentes parties d'un même cours d'eau, qu'ils se trouvent à quelques mètres ou à quelques centaines de kilomètres les uns des autres!
Ocean Wise et le WWF-Canada participent aussi au défi! Des employés de ces deux organisations relèveront le défi dans plusieurs provinces.
Comment participer :

Procédez à un nettoyage en solo, en famille ou en petit groupe, puis mettez au défi un ami, un collègue ou un amateur de plein air de faire de même! Les participants peuvent inscrire leur nettoyage au nettoyagerivages.ca, puis mettre un ami au défi d'organiser ou de participer à un nettoyage dans sa communauté.
Après avoir inscrit votre nettoyage sur le site Internet, rejoignez les autres participants sur notre événement Facebook pour en apprendre plus.
Le Grand nettoyage de rivages canadiens offre des ressources pour la planification d'un nettoyage, comme un aide-mémoire et des rappels pour savoir où vérifier les directives des autorités de la santé publique à nettoyagerivages.ca.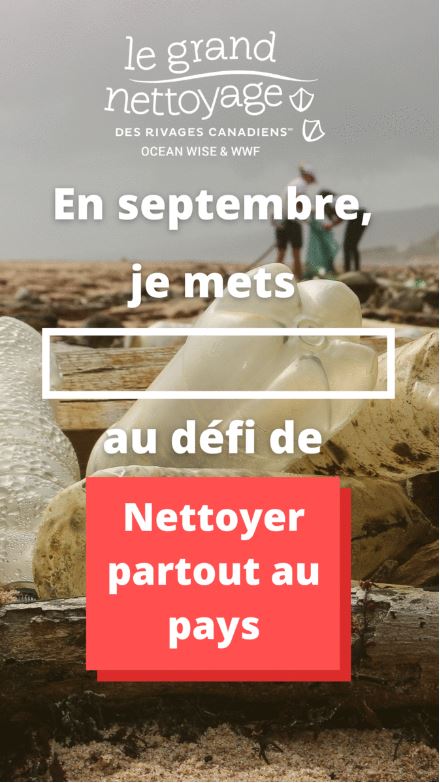 N'hésitez pas à partager et publier notre visuel pour mettre au défi vos amis, votre famille ou vos collègues de nettoyer les rivages partout au pays! Suivez-nous sur les médias sociaux, toutes les infos et visuels y sont!