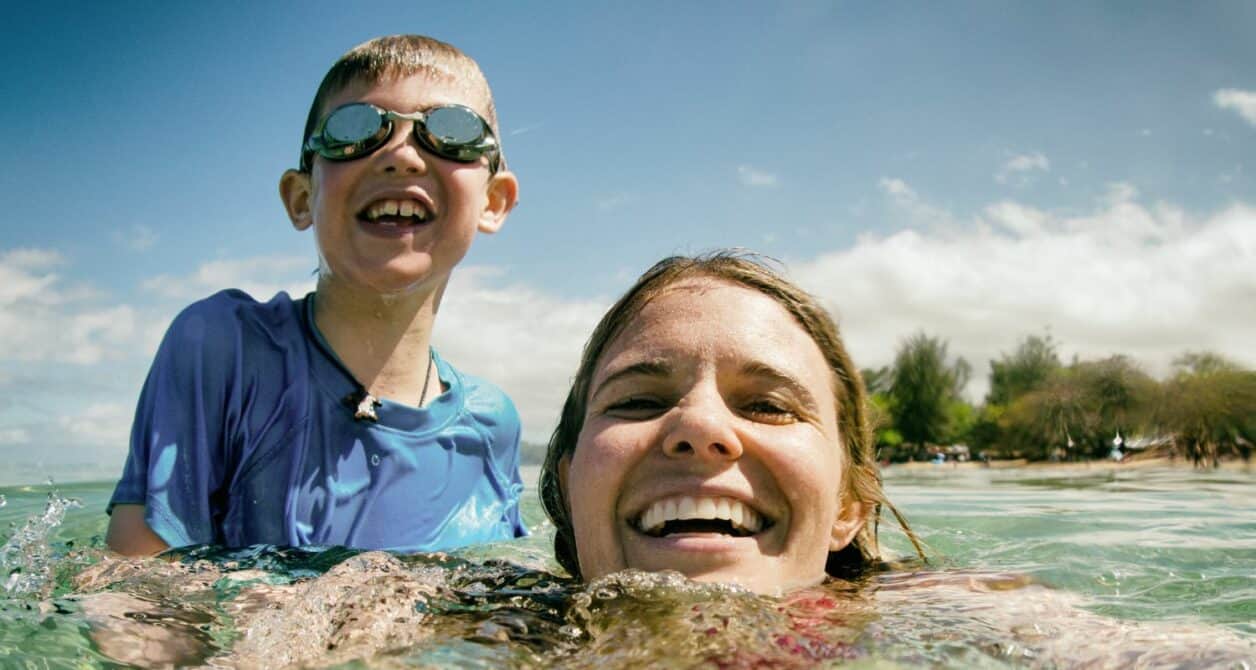 A Low-Waste Mother's Day Gift Guide
Mother's Day is a great opportunity to celebrate the mothers and mother figures in your life! If you're looking for some gift ideas that don't use unnecessary plastics and don't break the bank, you've come to the right place! These are some easy (and last minute) options that are sure to make their day.
Pro Tip: Whether you choose one of these low-waste gifts or not, you can still use sustainable wrapping! To wrap your gift, use a piece of fabric you already own or pick one up from your local thrift shop. Scarves and dish towels both work well for this. If you'd like inspiration on how to wrap using fabric, look into the Japanese art of furoshiki. Take it one step further and grab an old sheet or tablecloth with a fun pattern – cut it into large squares and you now have gift wrapping material for future items!
Media Streaming Subscription
There are endless choices of entertainment with streaming platforms for TV and movies, books, music, meditations and more. There is truly an option for everyone! Consider purchasing a subscription for the mother figure in your life this Mother's Day.
Why do we love this idea? This gift only requires a device that you already have, such as a phone, computer or tablet – so no additional plastics are used in the purchase and use of the subscription!
Pro Tip: To take this gift a step further, suggest content that your mom can dive into. Plastisphere (a podcast on plastic, people and the planet) is a great place to start, or you can try searching terms like 'sustainability' or 'plastic waste' for inspiration on audiobook and podcast platforms.
Hair Care Bars
Bar soap has been around for a while but shampoo and conditioning bars are gaining popularity! And it's about time. Shampoo bars are amazing – not only are they highly concentrated and can last upwards of 70 washes, but they also smell great and are easy to travel with. Some of our favourite places to buy shampoo bars are Lush and Notice. Great for a Mother's Day gift and beyond!
Why do we love this idea? Besides the fact that they use mostly natural ingredients, shampoo and conditioning bars don't use any plastic packaging! For storage, simply reuse a container that you already have, like an empty jar or tin.
Handcrafted Gift Bag
This is a super thoughtful gift if you have the time to put it together! It shows you have really put heart into thinking of each individual item and how they will work together. To build a gift bag for the on-the-go mother in your life, gather the following items (or add any others that you can think of):
A reusable thermos, travel set of reusable utensils, mesh produce bags or silicon snack bags – all packed in a reusable canvas bag or backpack!
Why do we love this idea? When putting this gift together, you're selecting items that you know will be used and reused. All of the items you pick take the place of an unnecessary plastic item, and those small swaps can add up to a big impact. So you can feel good about giving a meaningful gift, and keeping unnecessary plastics out of the ocean!
Pro Tip: Bonus points for purchasing a gently used tote bag or backpack at your local thrift shop. Some pretty funky patterns and designs can often be found this way!
Adopt a Killer Whale
If the person you're celebrating is an animal lover, there is no better gift than this one! The symbolic adoption of a wild killer whale helps support Ocean Wise's Marine Mammal Research Program, assisting conservation efforts for killer whales and their marine environment. You even get to choose the whale you want to symbolically adopt!
Happy Mother's Day!
If you liked these low-waste ideas, check out our Plastic Reduction Program and take part in the Plastic Challenge!