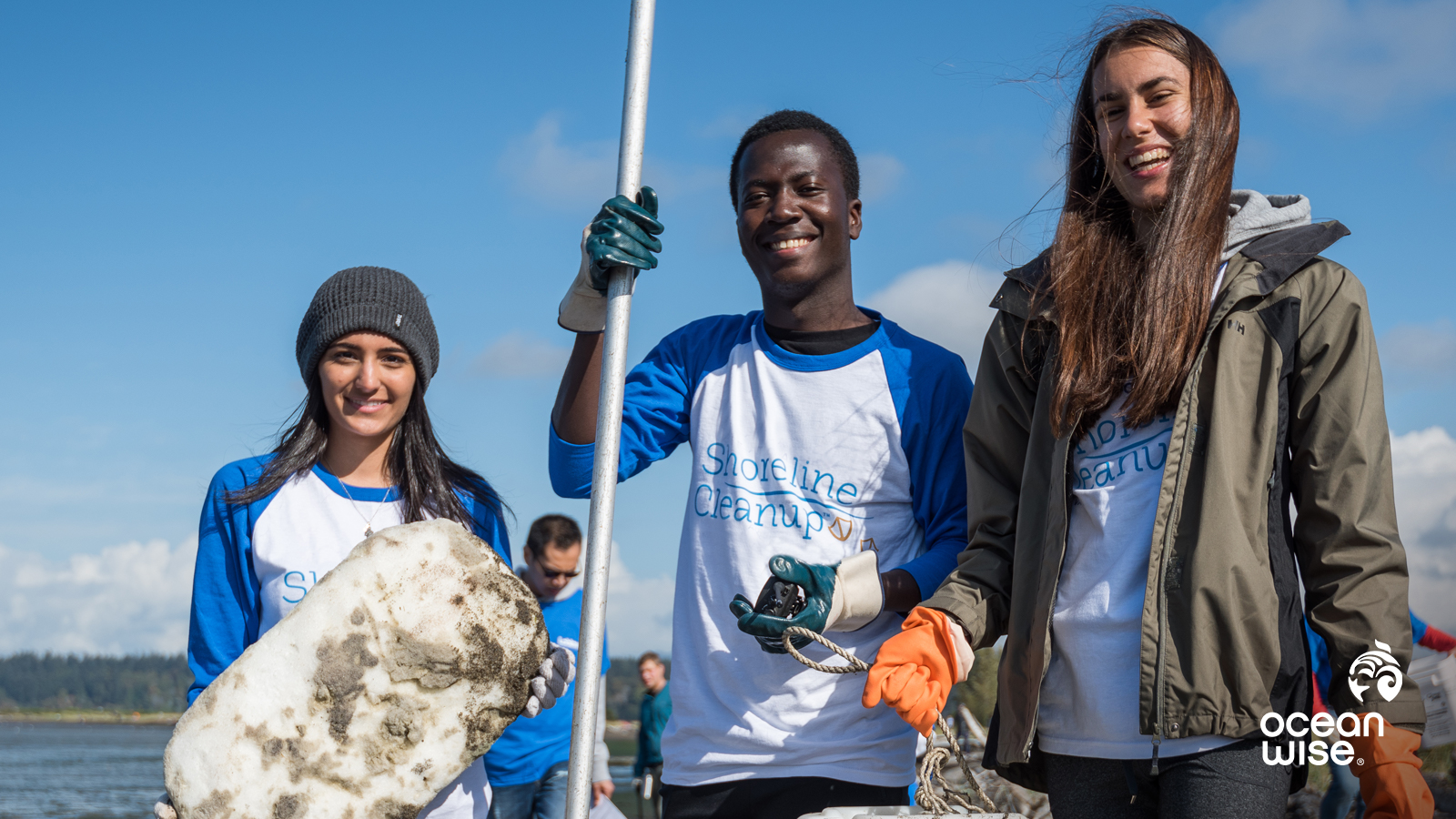 Clean your shoreline
Real and lasting change starts with you! Help us stop the leak of plastic litter into our water ways and leave our beaches cleaner for the next generation.
Make a difference for ocean conservation...one piece of litter at a time!
The Ocean Wise Shoreline Cleanup provides water lovers with the simplest way to take action in their communities, wherever water meets land, and make a meaningful difference.
Every piece of trash removed from a shoreline means one less piece of trash to pollute our oceans and threaten our marine life. With the Ocean Wise Shoreline Cleanup, every piece of trash collected also becomes an important piece of data that informs governments, ocean advocates and businesses. This data has advanced single-use plastic bans, informed choices by food and beverage companies and supported municipal litter policies.
Perfect for school groups, youth groups, workplaces or friends Ocean Wise can help you to lead your community in protecting our oceans!
How it Works
Start by selecting a date and location to lead a cleanup near you.
During your cleanup, your group will enjoy being outside protecting the shoreline from plastic pollution, but they will also become citizen scientists collecting and tracking the litter in your community!
Ocean Wise will provide you with online resources to walk you through every step of your cleanup.
Once you've completed your cleanup, submit your online data card and survey letting us know what litter is most prevalent near you.
Ocean Wise will collate the data all of our citizen scientists collect and share this with like-minded NGOs, business groups and governments to inform decisions to help keep litter out of our waterways!