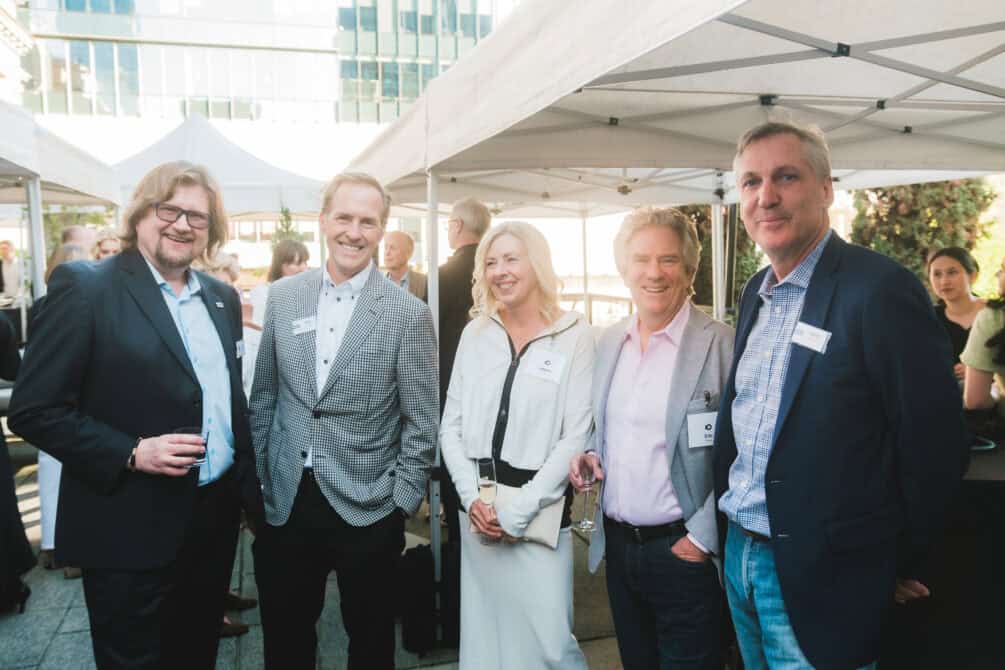 Introducing Ocean Wise's New Board Directors
Following our Annual General Meeting on June 1, 2023 Ocean Wise is pleased to announce five exciting new additions to its Board of Directors; adding global insight, experience, and passion to drive its ambition to the next level.
Please join us in welcoming Mike Gerbis, Isabella Lövin, Pascal Mittermaier, Tuck Rickards and Meghan Jeans to the Board.
Mike Gerbis, CEO, Delphi Group, GLOBE Series, Leading Change, CBSR
Mike Gerbis has been a pioneer in the sustainability and climate space in Canada for over three decades, helping companies become leaders and advising governments on effective policy. He leads the strategic direction, growth, and impact of the group of organizations that includes GLOBE Series, The Delphi Group, Canadian Business for Social Responsibility (CBSR), and Leading Change Canada.
Isabella Lövin, Co-Chair, Friends of Ocean Action
Isabella Lövin is a best-selling author and former journalist who served as a minister in the Swedish government between 2014 and 2021, as minister for international development cooperation, as deputy prime minister and minister of climate and environment, and as co-leader of the Swedish Green party 2016-2021. She is a columnist, writer and co-chair of Friends of Ocean Action – a network of some 80 ocean champions with its secretariat at the Worlds Economic Forum.
Pascal Mittermaier, Entrepreneur-in-Residence, Nature Sacred
Pascal Mittermaier's career spans over 30 years, 10 countries, and three industries including healthcare and sustainable development. Formerly Managing Director at the Nature Conservancy, Pascal currently serves as Board Chair of Nature Sacred and is Entrepreneur in Residence at Sea-Ahead, helping Bluetech startups and incubators prepare for market launch.
Tuck Rickards, Manager Director — Leader, Global Technology Sector, Russell Reynolds Associates.
Tuck Rickards works closely with high-growth technology companies and Global 1000 organizations on the recruitment of high-impact digital and technology executives. He's also a member of the Sustainability and Social Impact Practices. Tuck is a Board Director of the Bay Area Council in San Francisco, a Trustee of the Massachusetts Eye and Ear Infirmary, and an Advisory Board Member of a growth stage cyber security software company, Night Vision.
Meghan Jeans, Senior Program Advisor, Binnacle Fund
A lawyer by background and training, Meghan Jeans works at the intersection of law, policy, science, and markets to help foundations, social and environmental change organizations, and private sector clients link strategy to impact with solutions-oriented guidance, analysis, tools, and collaborations. She was most recently the Vice Chair of Aquaculture Stewardship Council.