Honouring Danielle and Micah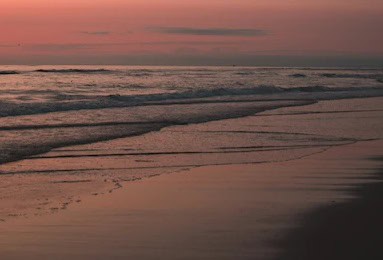 On March 10, 2019, tragedy struck when Ethiopian Airlines Flight ET 302 crashed, claiming the lives of 18 Canadians, among them four members of the Canada Service Corps family. Danielle Moore, Micah Messent, Angela Rehhorn and Stephanie Lacroix were en route to Nairobi to attend the United Nations Environment Assembly when the accident occurred. They had been chosen by the United Nations Association in Canada (UNAC) to represent the Canada Service Corps youth delegation at the UNEA.
Two of those lost, Danielle and Micah, were members of our 2018 Ocean Bridge ambassadors. Danielle and Micah were exceptional individuals whose passion for making a positive difference in the world was an inspiration to many and they were excited to share their Ocean Bridge experiences with their international peers at UNEA. 
On this fourth anniversary of the tragedy, we want to extend our heartfelt sympathies to the families and friends who continue to grieve. We will never forget Danielle and Micah and the light they brought to the world. Their memory lives on in the hearts of Ocean Wise and in the unwavering dedication of our Ocean Bridge youth ambassadors.
To honour the memory of the 157 people, including Danielle, Micah, Angela and Stephanie, Minister of Transport Omar Alghabra announced today that the Government of Canada is providing financial support for commemorative projects that will honour and preserve the memory of the victims of Flight ET302 in a long-lasting, visible and meaningful way.
Ocean Wise is proud to have our Eco-Action Accelerator selected as one of the non-profit programs funded through this announcement allowing us to provide youths and young professionals across Canada with microgrant funds and coaching as they develop and deliver ocean service projects.
Danielle Moore made an indelible impact during her time with Ocean Bridge, inspiring her peers with her positive energy and tireless dedication to making a difference.
Danielle organized two educational programs for an immersive service expedition in Vancouver, including the Ocean Literacy through an Indigenous Lens project. She also led a successful coding camp, using technology to engage youth in marine conservation and encourage their involvement in Canada Learning Code.
In addition to these accomplishments, Danielle made significant contributions to her local community, organizing a Conservation 101 field trip for underserved youth and volunteering with Waterlution to bring the Great Canoe Journey program to classrooms across the prairies. Danielle was also instrumental in creating a safe space for her cohort in Haida Gwaii, facilitating discussions around sustainability and privilege.
Through her projects and relationships, Danielle touched the future and left an enduring legacy at Ocean Bridge. Her infectious optimism and unwavering commitment to positive change continue to inspire and motivate us all.
Micah Messent was a passionate advocate for environmental stewardship and cultural diversity. Of Cree, Haudenosaunee, and Metis descent, Micah was dedicated to building bridges between different communities and encouraging youth involvement in ocean conservation and climate change action.
Micah's leadership and organizational skills were on full display during his time with Ocean Bridge. He developed a Cross Stewardship Sector Inter-generational Networking Night in partnership with the Robert Bateman Centre in Victoria, British Columbia, creating a safe space to discuss challenges and successes in personal environmental stewardship journeys, and inspiring the next generation of environmental leaders.
In Haida Gwaii, Micah demonstrated his commitment to environmental stewardship by organizing shoreline cleanups and gathering thousands of pounds of marine debris. He also quietly ensured that his fellow volunteers were comfortable and happy at camp, teaching them to chop wood, cook fresh crab, and build campfires while filling the room with laughter.
Micah's contributions to Ocean Bridge were invaluable, and his dedication to making a difference will continue to inspire us all.