Celebrating Canadian Conservation Efforts with Canada SailGP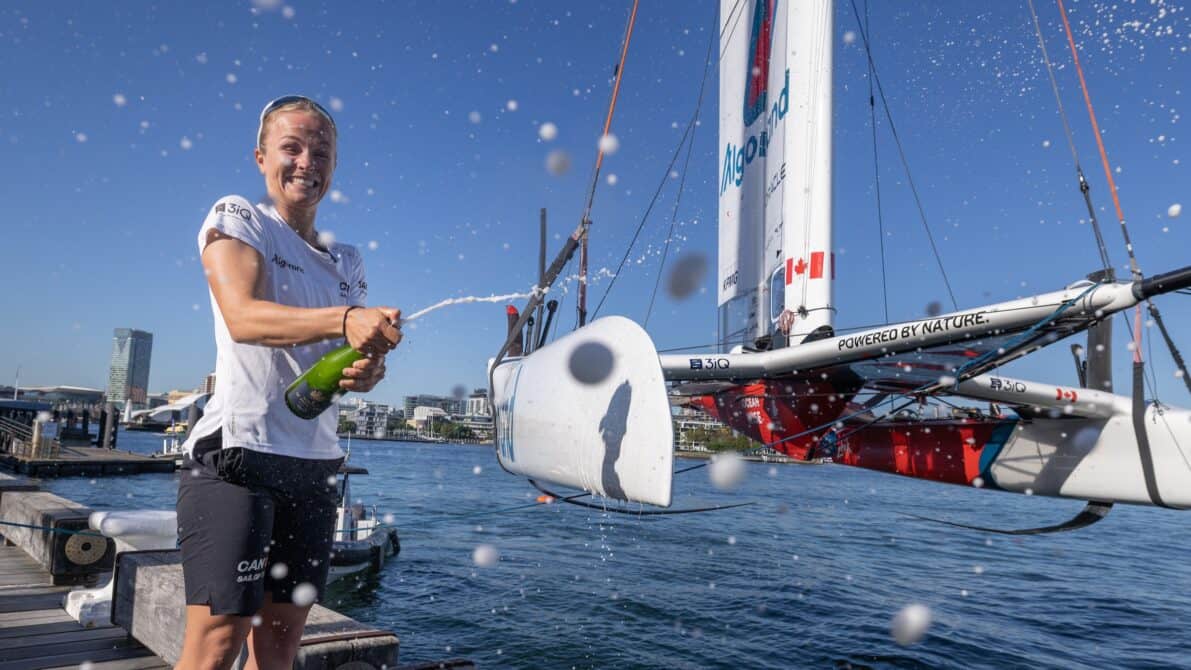 Canada SailGP has partnered with Ocean Wise for their Race For The Future campaign, which focuses on raising awareness about the threats facing our oceans and taking action to protect them. One of the ways they're doing this is through the WhaleReport app, which allows anyone to submit sightings of whales, dolphins, and sea turtles along the coast. These citizen sightings help researchers monitor and establish effective protection measures for these animals, and aid in warning ships of their presence to avoid collisions.
The Canadian SailGP Team has just unveiled the name of their new F50, and it's a fitting tribute to one of the most awe-inspiring creatures of the ocean – the Killer Whale. The team has chosen to name their F50 after 'Spirit', a member of the Northern Resident population in the Pacific Northwest that is currently under threat.
Spirit's mother, Springer, was rescued by a team of dedicated scientists, officials, and conservation groups back in 2002. Since then, she has become a symbol of hope and a testament to the power of collaboration when it comes to conservation efforts. And now, her legacy lives on through the new Canadian F50.
So not only is Spirit the name of a mighty new F50, but it's a symbol of the power of collaboration and commitment to conservation efforts. And with the Canadian SailGP Team leading the way, we can all play a part in protecting the incredible creatures that call our oceans home.
Following on from the unprecedented weather incident during the KPMG Australia Sail Grand Prix in Sydney, the Canada SailGP Team's F50 SPIRIT is undergoing repairs at SailGP Technologies in New Zealand.  The team is optimistic that the repairs will be completed in time for the next event in Christchurch on 18-19 March.  Thanks to all the team at Ocean Wise and all the teams' fans for the support and encouragement.  The team is eager to get Spirit back on the water and racing again soon.