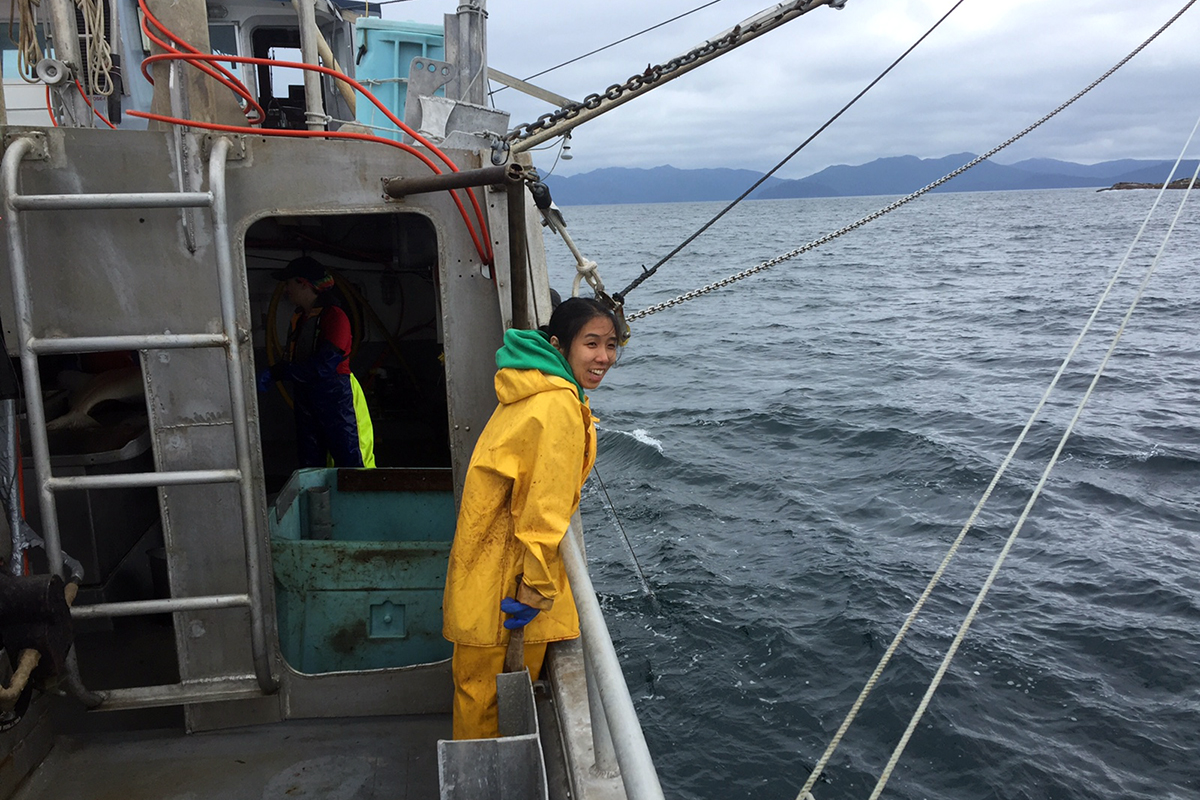 Gone Fishing: A Week Out at Sea
As we pulled into the harbour at Port Hardy, ready to unload, I started to reflect on everything I had seen and experienced over the past seven days out at sea.
Two months ago, the Pacific Halibut Marketing Association (PHMA) extended an invitation to come aboard to experience and learn more about the commercial halibut fishery in B.C. I jumped at the opportunity and waited patiently for the weather to be just right.
On June 25th, I set out to reach the northeast edge of Vancouver Island to meet the captain and crew in Port Hardy aboard Borealis I.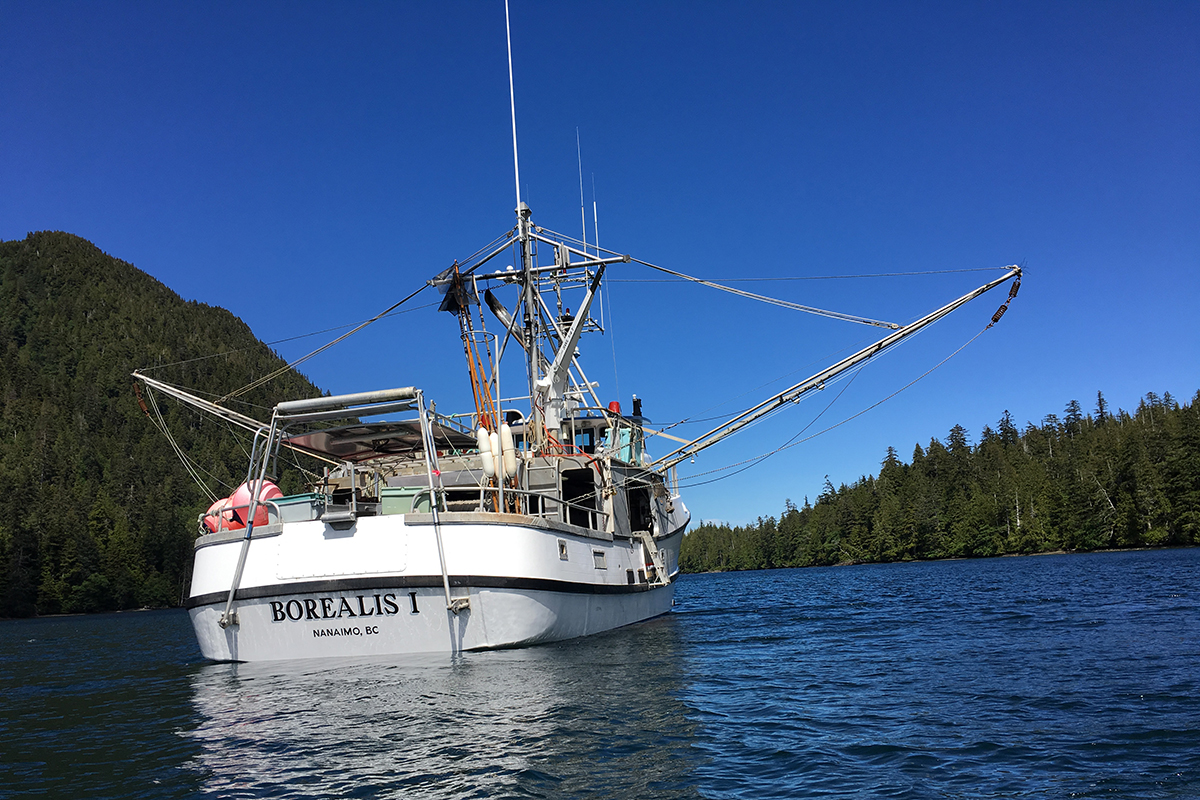 Pacific halibut is jointly managed by the U.S. and Canadian governments through the International Pacific Halibut Commission (IPHC). Halibut are typically caught using hook-and-line, bottom longline gear, laying out many hooks on a central line along the benthic zone, or bottom of the sea floor.
B.C.'s Pacific halibut fishery is managed as part of an Integrated Groundfish Fisheries Management Plan using individual vessel quotas and several mandatory procedures documenting all catch of all species retained and released. Captain Dave explained their GPS-equipped, video-recording monitoring systems that track our fishing locations and every single fish we catch, bring on board, and any that we release. The information is recorded several times, not just with the monitoring system, but in the logbook based on species and location.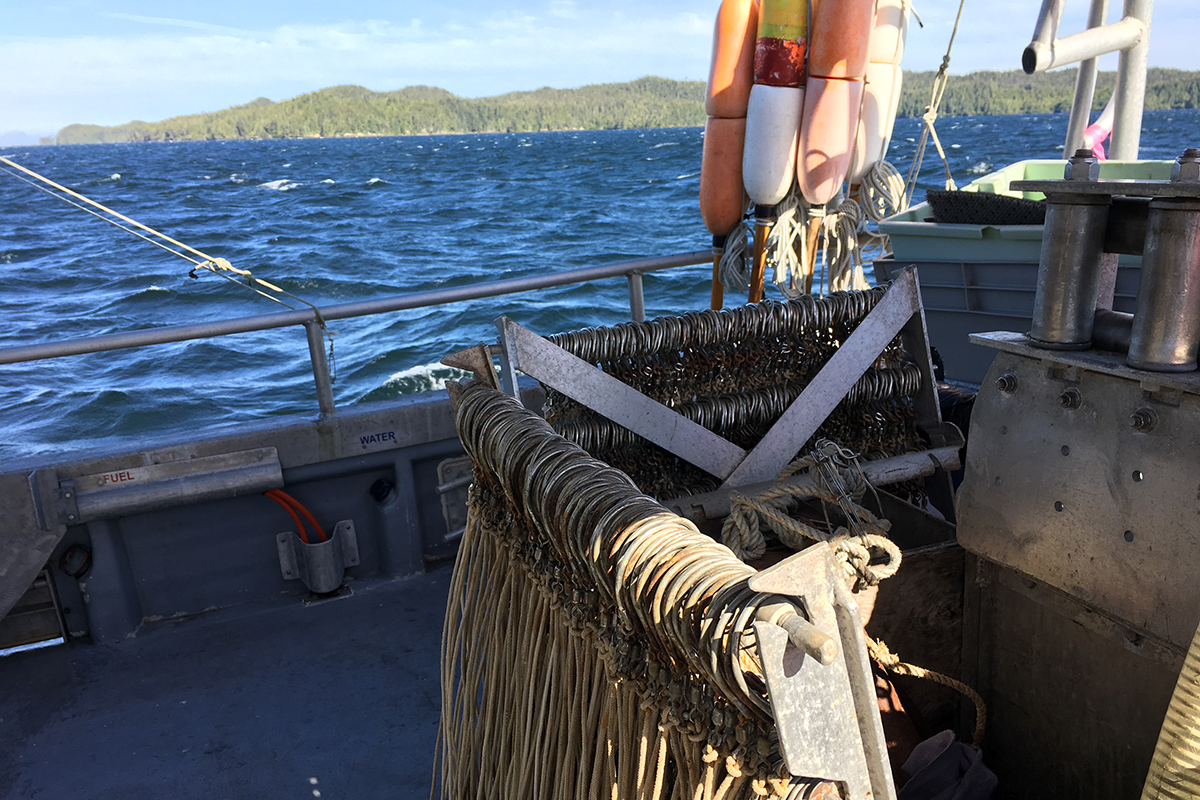 Many times, the captain and crew stressed the importance of being below their Yelloweye rockfish TAC (Total Allowable Catch) allocation. Several species of rockfish and other bottom-dwelling fish such as lingcod inhabit similar areas as halibut, and can be caught as a result. These particular non-target species are kept, rather than being thrown overboard, as part of the quota and catch limit system as a way to ensure each fish is accounted for.
I watched as they pointed to two towed buoy lines, bycatch measures which help to prevent sea birds from interacting with the fishing gear. Sea birds are often attracted to a potential easy meal when baited hooks are set, as we hauled our gear and handled bait and offal from dressing the fish, the towed buoys acted as deterrents to keep them at a safe distance.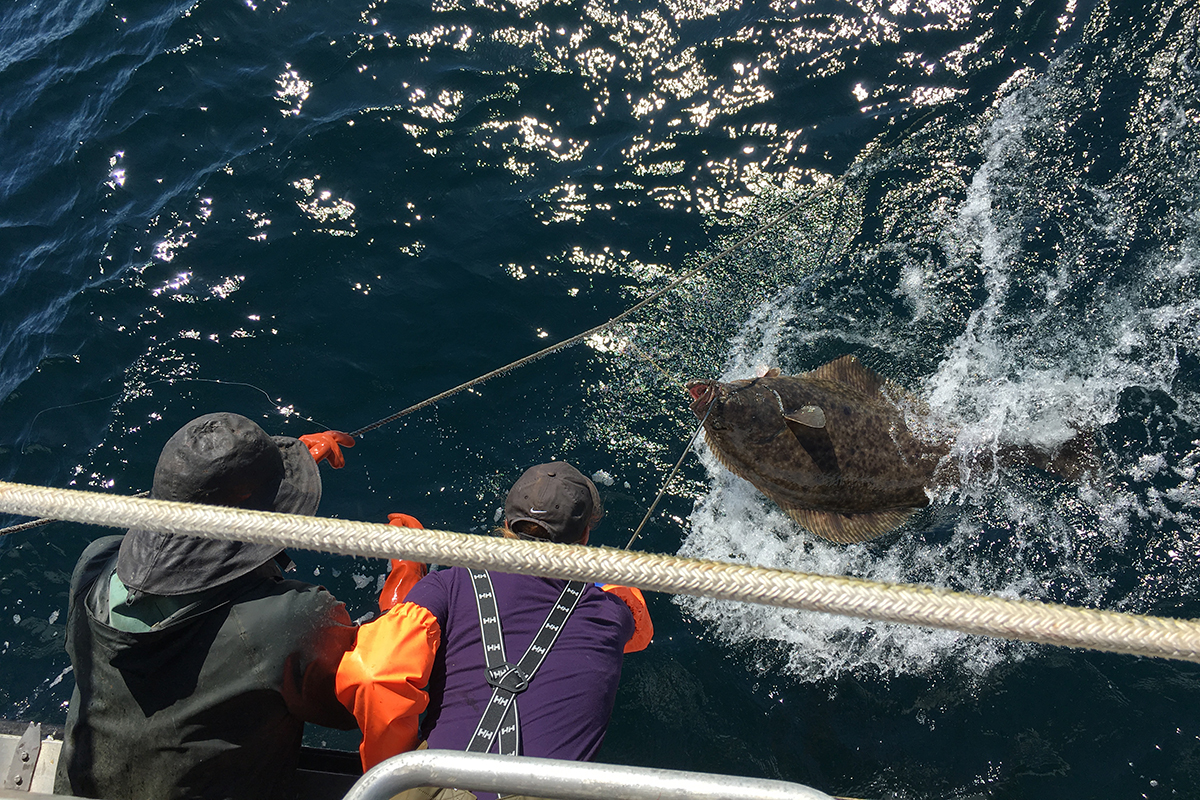 Each day brought a new surprise. We found shark-bitten halibut, pyrosomes, and a sea lion that enjoyed snacking on halibut. After seven days, I got a good glimpse of just how many surprises these fishermen and women encounter on any given trip, the extremely hard work they do, their troubleshooting skills, and their hopes for more sustainable fisheries in the future. Being aboard the boat, made me truly appreciate just how much of this seemly open ocean we share with others.
Many fishers are recognizing the immense value in adaptations and technologies that help them individually fish more responsibly and sustainably. As the supply chain and consumers become more concerned in the traceability of our seafood and the quality of product gained by more selective fishing techniques, there will be an increasingly greater demand for sustainable fisheries. We must not forget that we are not alone in relying on the ocean's resources. All the animals and species that feed from these same sources need these ecosystems to thrive as well.
Overfishing is one of the biggest threats to our oceans. With thousands of partner locations across Canada, Ocean Wise makes it easy for consumers to choose sustainable seafood for the long-term health of our oceans. The Ocean Wise symbol next to a seafood item is our assurance of an ocean-friendly seafood choice.