A Day in the Life of a Plastics Lab Researcher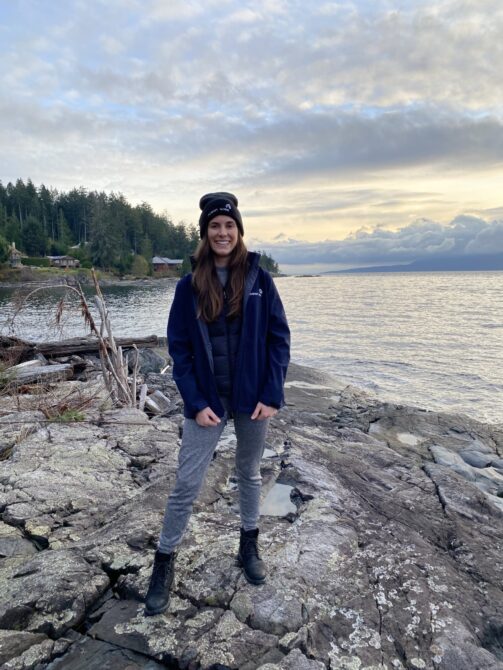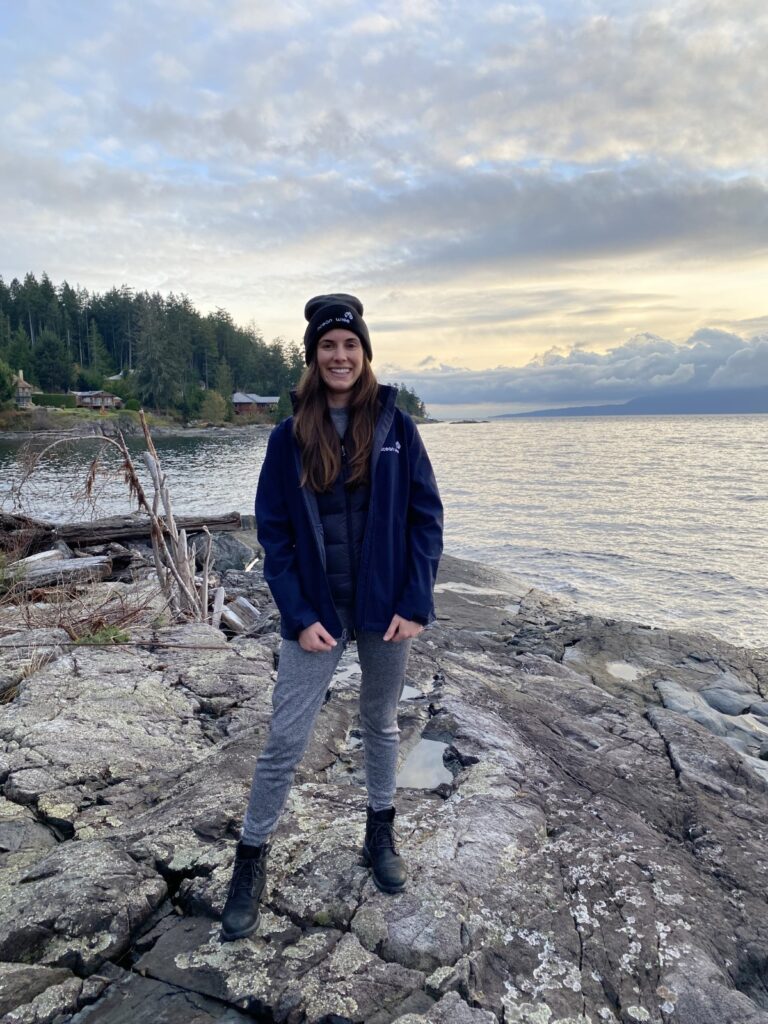 By Anneka Vanderpas
In 2021, 160 young people (ages 18-30) joined Ocean Wise's OCEAN BRIDGE PROGRAM, a national team engaged for eleven months in co-creating and delivering ocean and waterway service projects for their home communities. DIRECT ACTION is an exciting immersive program for in-depth learning and youth engagement with oceanic and aquatic conservation efforts across Canada.
Anneka is an Ocean Bridge Direct Action alum who completed her placement in fall of 2021 with the Ocean Wise Plastic Lab. Anneka worked alongside the plastic research team both virtually and at the Pacific Science Enterprise Centre (PSEC), a world-class environmental microplastics facility. As part of her placement, she built upon her lab and research skills and conducted research on microfibers.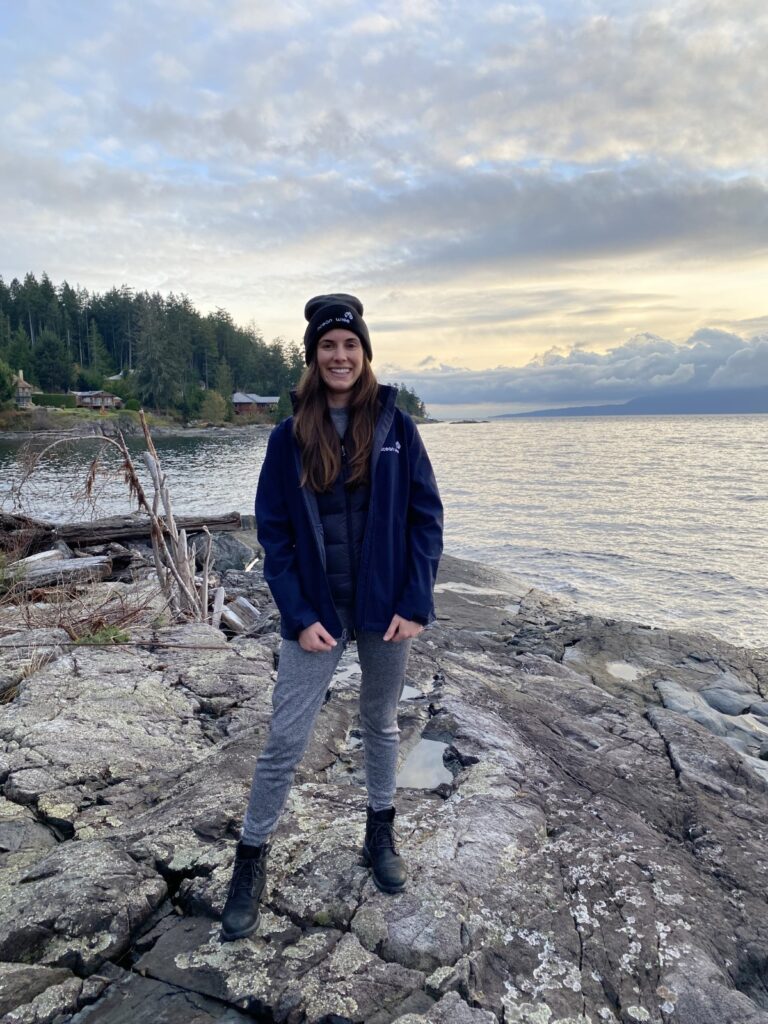 Plastic this, plastic that, plastic here, plastic there – it's everywhere! Plastic has infiltrated most aspects of life, so much so that it is easy to forget the initial purpose of the three R's: Reduce. Reuse. Recycle. The excess plastic circulating in our environment inspired Canadian artist Benjamin Von Wong to create "Turn off the Plastic Tap," a gigantic art installation that sends its message loud and clear: stop plastic pollution at the source. This message seems simple, yet it can be incredibly overwhelming and confusing to dissect – that is at least how I felt up until my Direct Action placement with the Ocean Wise Plastics Lab.
The Plastics Lab exemplifies Ocean Wise's mission to "empower communities and individuals to take action to protect and restore the world's oceans." Through collaborative and cutting-edge research, the team of passionate scientists study the source, transport, fate, and impact of plastics and microplastics, in laundry machine outflow, seawater, municipal wastewater, and aquatic animals. Microplastics are plastic particles less than 5mm in size and are inherently small (such as microbeads) or created from the breakdown of larger plastic items over time.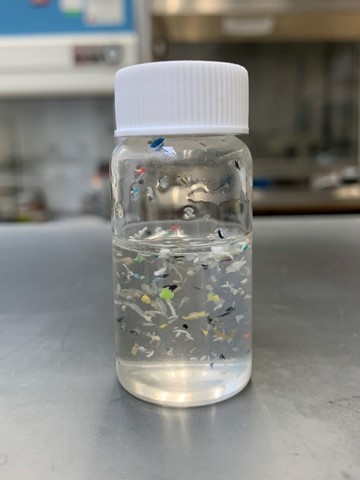 The all-star team at the Plastics Lab is comprised of Dr. Shreyas Patankar, Stephanie Wang, and Negar Zaghi. What does a typical day in the life of these plastics research scientists entail? These experts fill their days attending events, conferences, and seminars and studying peer reviewed literature. Once caught up on the budding research, the team brainstorms novel ideas to begin new projects or improve previous methods for testing. Their work is constantly evolving to meet the high demands of plastic consumption in society. Their research projects are planned with precision and may involve coordinating and collaborating with multiple stakeholders, including Indigenous groups, government agencies, and industries concerned by plastic pollution. In addition, they make plastic and microplastic research accessible by running the Plastics Lab Twitter and working with other programs in Ocean Wise, such as the Shoreline Cleanup and the Plastic Reduction Program.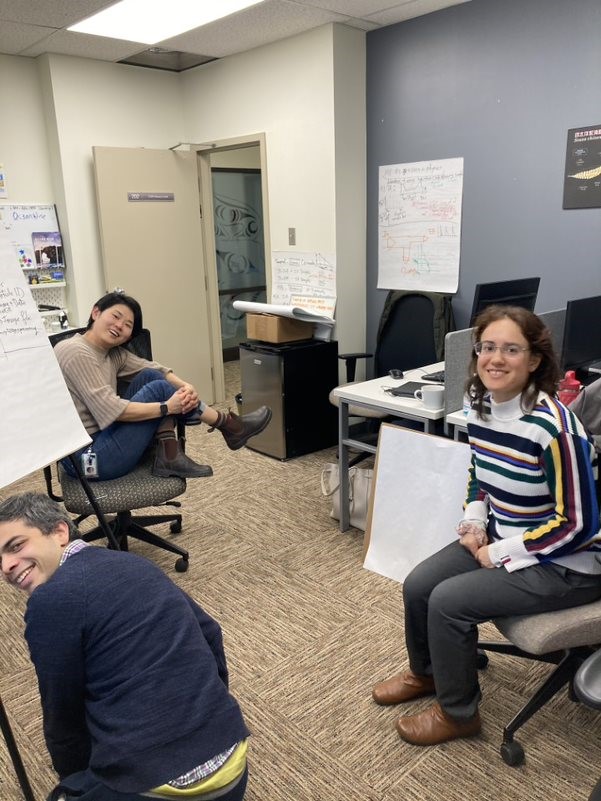 Although solving the plastic pollution problem may be too big of a feat for one individual to solve, it is not an impossible task when we collectively work together to find solutions. After completing my Direct Action placement with the Ocean Wise Plastics Lab, I finally felt at ease – there are many individuals actively making a difference in the realm of plastics. It is exciting to see what can come from their research and how we can all make small but effective changes to reduce plastic pollution.
---
The Ocean Wise Plastic Lab is focused on delivering cutting-edge research on microplastics – in particular, the sources, transport, fate, and related effects in Canada's aquatic environments. The plastic research team studies microplastics occurrence in laundry machine outflow, seawater, municipal wastewater and the stomachs and organs of aquatic animals, using state-of-the-art technology. 
What is Ocean Bridge?
Ocean Bridge brings together young Canadians with a wide range of backgrounds and experiences who are passionate about making a difference in their communities through the lens of oceans and waterway conservation. These Ocean Bridge Ambassadors from all across Canada work together, receive funding and learn from experts in marine conservation and education through an online platform and in-person learning journeys to develop service projects related to ocean health and ocean literacy in communities across the country. Ocean Bridge is an Ocean Wise initiative funded by the Government of Canada through the Canada Service Corps.
Canada Service Corps
Canada Service Corps is designed to generate a culture of service among young Canadians; concrete results for communities; personal growth through participation in a diverse team of peers; and lasting impacts on participants. Visit www.canada.ca/CanadaServiceCorps to learn more and how to get involved in the way that works best for you.