Join us!
Explore the ocean without leaving the classroom (or home) in one of our virtual programs
Get your feet wet - virtually! Connect to the wonders of the ocean with your group today
Live workshops guided by Ocean Wise experts, focus on inquiry-based learning with an environmental and climate change focus. Not your average digital workshops, students will play mini-games, lead their own discussions, and enjoy some surprises along the way. Using scientific findings and data collected by Ocean Wise's world-renowned research team, they will get an inside view of the latest climate and ocean science and come away feeling empowered to make positive change.
Ocean Wise's virtual workshops are available on Zoom, Teams, Google Hangouts, or whichever video platform you prefer. Workshops range in topic and length and are tailored for elementary, secondary, or adult audiences.
Our students loved learning about sharks and human impact on sharks! The presenter, Andrew, was so knowledgeable and was able to steer the presentation based on student questions and interest. This was a great experience!
Kindergarten teacher, BC, Canada
70,000+
students reached since 2020
96%
of teachers surveyed found their Ocean Wise educator Above Average to Outstanding
94%
of teachers surveyed would recommend Ocean Wise's Virtual AquaClasses to others
80%
of youth participants reported increased awareness of climate change and ocean literacy after attending an Ocean Wise workshop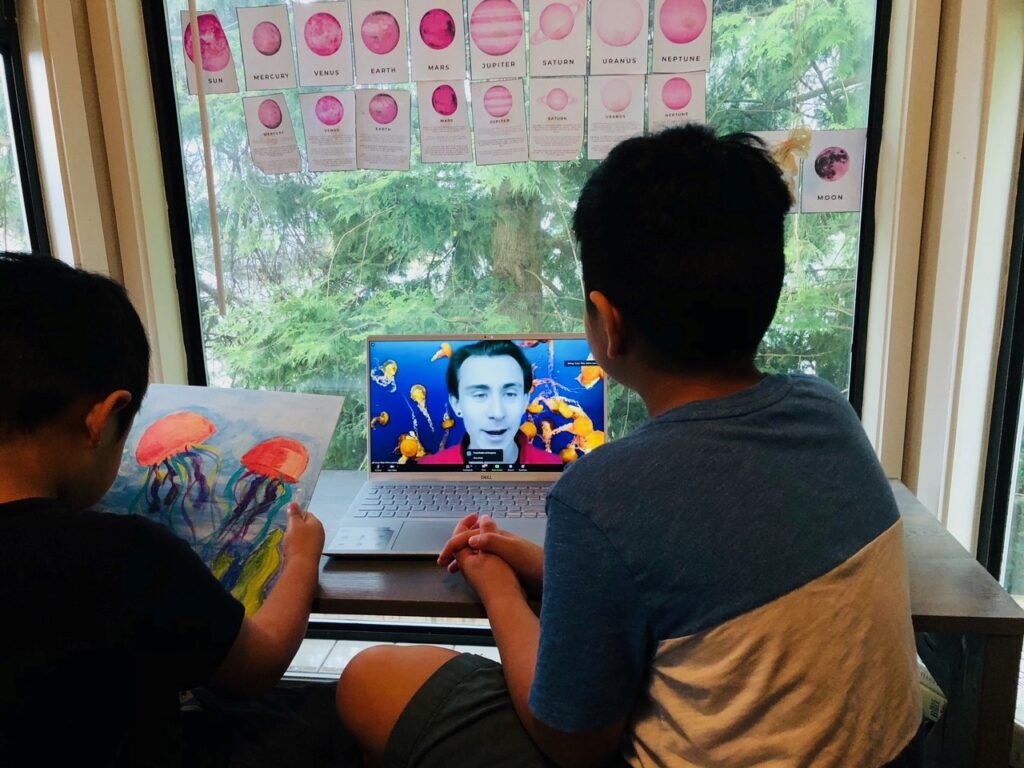 A set of four live workshops interlinked with "in-class" activities