Join us!
Explore the ocean without leaving the classroom (or home) in one of our virtual programs
Get your feet wet - virtually! Connect to the wonders of the ocean with your group today
Live workshops guided by Ocean Wise experts, focus on inquiry-based learning with an environmental and climate change focus. Not your average digital workshops, students will play mini-games, lead their own discussions, and enjoy some surprises along the way. Using scientific findings and data collected by Ocean Wise's world-renowned research team, they will get an inside view of the latest climate and ocean science and come away feeling empowered to make positive change.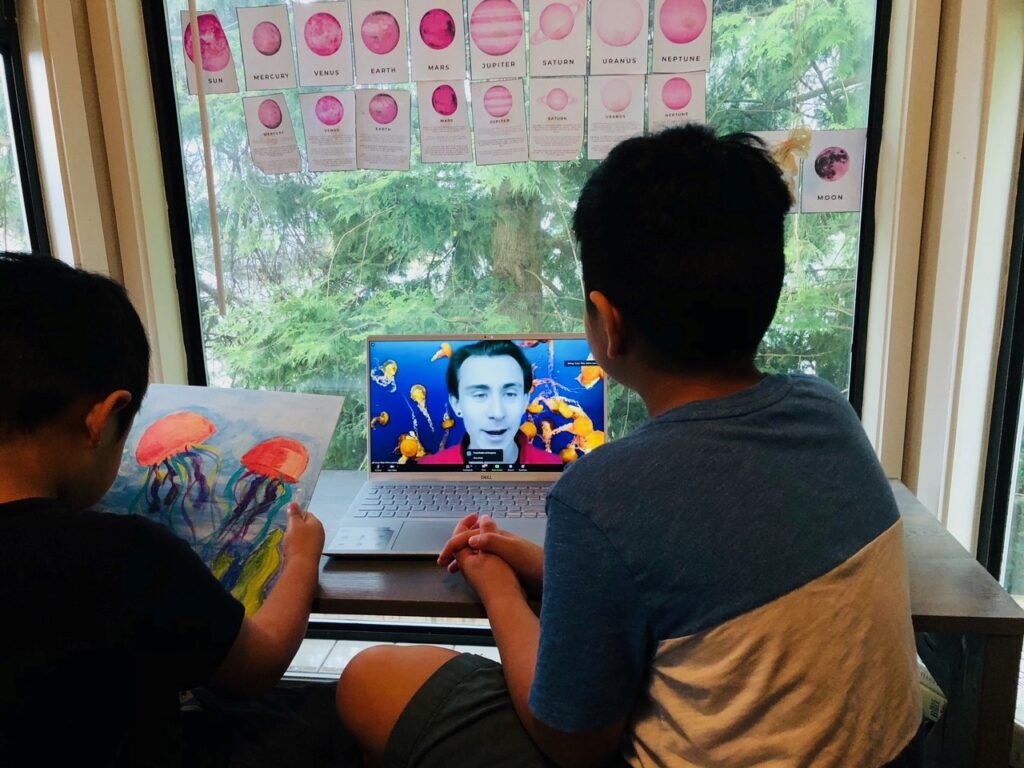 A set of four live workshops interlinked with "in-class" activities