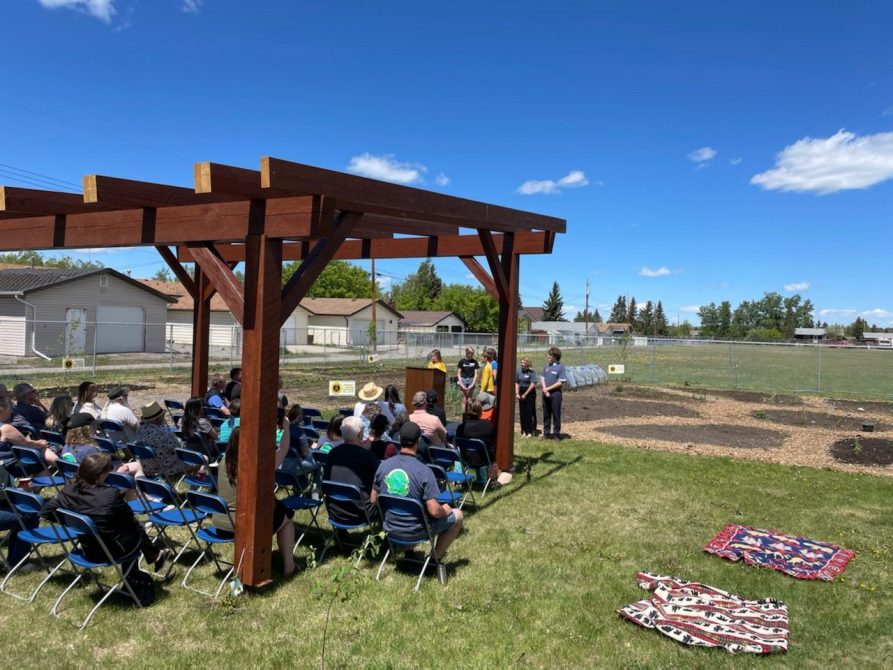 Foothills School Division – Sustainability Initiative (Pilot Project at Oilfields High School – Black Diamond AB)
Create a Framework for Foothills School Division in Rural Southern Alberta to Meet 2030 Sustainability Targets
Project Description
Oilfields High School, in the Town of Black Diamond, continues to develop and deliver immersive and socially conscious learning opportunities for the students completing Grade 7-12. As climate and environmental considerations continue to integrate into all aspects of today's decision making, the school is pursuing an innovative multi-phased community project of learning related to recycling, composting and gardening. The project hopes to build on the agricultural tradition in Black Diamond and develop future stewards of the land.
– Developing a strategic plan to shift Oilfields High School to a net carbon neutral facility, while implementing sustainable practices in waste management, food production, and community collaboration.
– Create a template of sustainable action in rural Albertan schools to be shared in the division.
– Outline clear multidisciplinary sustainability curriculum links focused on building skills and job/post-secondary preparedness in students.
The pilot project will help identify how Foothills School Division can:
– Achieve zero waste and net-zero emissions by 2050
– Bring all facilities to at least LEED Silver certification
– Bring all schools to at least EcoSchools Canada Gold certification
– Create safe, inclusive, engaging outdoor education spaces
– Create opportunities for learners to take meaningful sustainability and climate action in their community
– Support teacher and staff professional development on the topics of sustainability and climate change
– Build deep, meaningful collaborations with local communities to co-develop climate solutions
What was your biggest challenge?
Working on climate change issues in rural Alberta can be daunting, but after that initial hurdle of just getting started, people want to make a positive change in their community.
What was your most valuable takeaway?
A community of collaborators with engagement early and often creates ownership in the project and unmatched momentum.
This error message is only visible to WordPress admins
Error: No users set.