Ocean Wise Shoreline Cleanup
Make a difference for ocean conservation... one piece of litter at a time!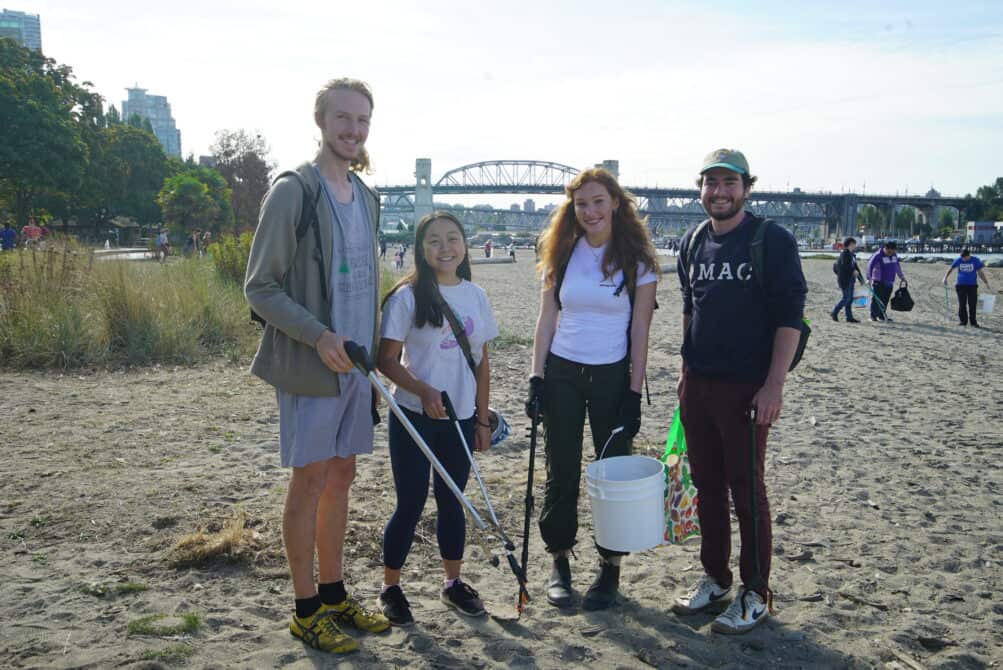 1M+
Cleanup volunteers since 1994
44,262
Kilometers cleaned
9%
Amount of single-use plastic actually recycled in Canada
Why Participate in Shoreline Cleanups?
Plastic pollution is a problem that affects us all. The only way to effectively tackle this critical issue is by working together with citizens, governments, businesses, and not-for-profits to make a difference.
An Ocean Wise Shoreline Cleanup offers a unique opportunity for you to take action and make a positive impact in your community alongside your friends, family, or colleagues. By participating in a cleanup, you can help reduce the amount of litter that ends up in our ocean. Additionally, the data you collect during the cleanup will provide Ocean Wise and our partners with essential information for addressing pollution at its source.
The Shoreline Cleanup Story
In 1994, employees and volunteers at the Vancouver Aquarium decided to clean up a beach in Stanley Park to protect the city's shorelines. From that first cleanup, the program expanded across British Columbia and by 1997, 400 volunteers were participating in the Great BC Beach Cleanup at 20 sites.
The program became a national conservation initiative in 2002 when we partnered with WWF Canada and cleanups started appearing in every province and territory as the Great Canadian Shoreline Cleanup. By 2003, more than 20,000 volunteers were taking part every year. Public support grew as Canadians became more aware of the harmful effects of shoreline litter on ecosystems, wildlife and people.
In 2017, the Vancouver Aquarium expanded to become Ocean Wise, a global conservation organization focused on protecting and restoring our world's ocean and in 2020 Ocean Wise sold the aquarium. Now, one of several conservation programs of Ocean Wise, the Shoreline Cleanup has grown into one of the largest direct action conservation programs in Canada...and has expanded into the United States. In 2020 Ocean Wise hosted its first Shoreline Cleanup in California, paving the way for future international growth.
In addition to cleaning our shorelines and connecting people with nature the Ocean Wise Shoreline Cleanups collect powerful data that helps address waste at its source. By joining us in your community you can make a difference close to home and around the globe.
This is a great opportunity to contribute to our local community - it has been rewarding. Knowing you are making a difference (even a small one) goes a long way!
Courtney S.
Volunteer
Our Sponsors
Ocean Wise Shoreline Cleanups are just one component of our work to reduce the flow of plastic into our ocean. We also engage with individuals, businesses and research groups through our Plastic Reduction Program and state-of-the-art Plastics Lab, reaching a wide group of stakeholders to have a bigger impact on plastic pollution. Visit ocean.org to learn more.
Presenting Sponsor, Canada
Founding Sponsor, USA