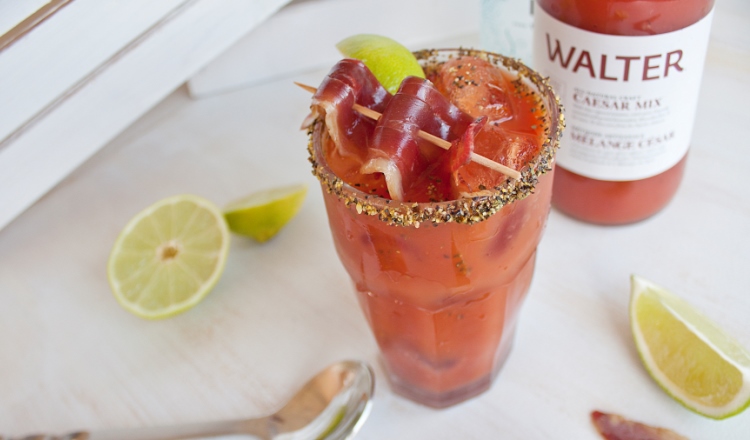 Walter Caesar Now Ocean Wise™ Approved
Whether you prepare this classic Canadian cocktail mild, spicy, with a slice of bacon or stalk of celery, you may enjoy it knowing that it is Ocean Wise™ approved.
Walter Caesar, the award-winning, small-batch, craft cocktail mix is made with all natural ingredients and free of added MSG, high fructose corn syrup, artificial colours and flavours. Walter Caesar also uses ocean-friendly clam juice from the North Atlantic in its mix, earning it the sustainable stamp of approval. In fact, Walter is Canada's first Ocean Wise recommended Caesar mix.
Born and raised along the Pacific coast in Vancouver, co-founders of Walter, Zack Silverman and Aaron Harowitz, hold this cause close to their hearts.
"Because we set out to make an improved version of Canada's favourite cocktail, using all-natural and sustainable ingredients in our product is important to us," says Silverman. "We're beyond proud to have partnered with the great folks at the Vancouver Aquarium and to be a small part of the amazing and important Ocean Wise initiative."
Zack shares with us his recipe for the perfect Caesar:
5 oz Walter All-Natural Craft Caesar Mix – Well Spiced
2 oz London dry gin
Rim: Lemon juice, mixture of lemon pepper and celery salt
Garnish: Fresh cucumber spear and cracked black pepper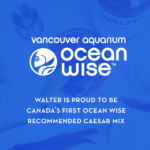 You can find Ocean Wise recommended Walter Caesar craft cocktail mix across the country at retail shops and grocery stores, including Pusateri's Fine Foods, Sobeys, Sunterra, Pete's Fine Foods, Choices, Metro, Calgary Co-op and Whole Foods Market.
What's your favourite Caesar recipe or garnish? Share with us in the comments below!