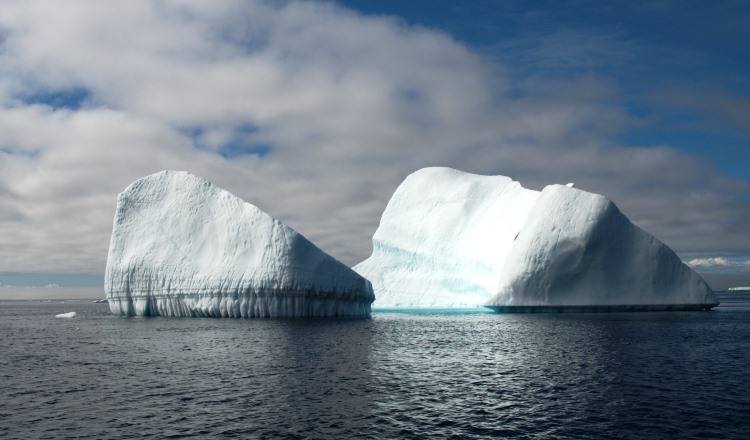 Understanding the Arctic from all Angles
What happens in the Arctic impacts all of us. The Arctic functions as the Earth's air conditioner, it drives global currents, and it controls and impacts global climate and weather. The North makes up almost 70 per cent of Canada's coastline and 40 per cent of our land mass. Canada is an Arctic country and the Arctic holds tremendous importance politically, economically and culturally for our nation. And it is changing.
The Arctic is warming at twice the rate of the rest of the planet. We have seen the nine lowest sea ice extents — the amount of ice left at the end of the summer melt — in the last nine years, and Arctic Ocean ice thickness has decreased by 65 per cent over the last four decades. These changes are having real impacts on global weather patterns and on the people who rely on the sea ice for their livelihoods as well as their social and cultural wellbeing.[youtube]https://www.youtube.com/watch?v=FDRnH48LvhQ[/youtube]
Climate change is also affecting the Arctic ecosystem in ways we are just beginning to understand, and it is raising pressing questions the scientific community is racing to answer. For example, what will the impact of melting sea ice be on critical Arctic species such as the Arctic cod, or the tiny planktonic animals they feed on? And how will that affect animals farther up the food chain, such as seals, whales, bears and birds?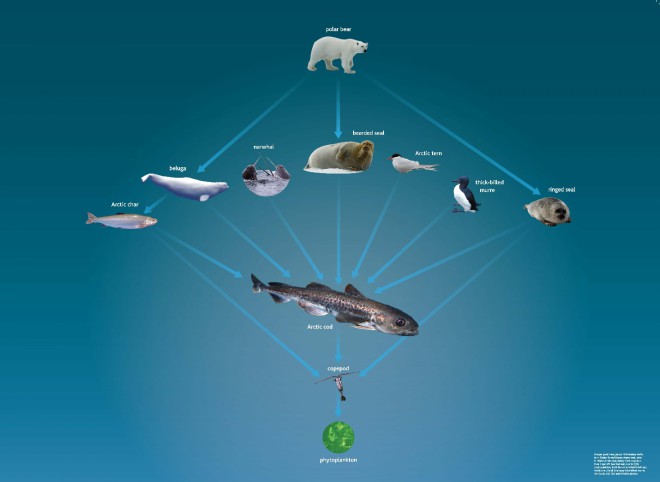 There are some impacts we can predict, and indeed are already seeing. As the Arctic becomes more accessible, we are seeing increases in ship traffic, resource exploration and extraction.
As well, the general public understands very little about the Arctic and Arctic issues. This needs to change. When we ask our audiences what comes to mind when they hear the word "Arctic," we hear words like "cold," "desolate" even "uninhabitable." In reality, our North is home to intricate ecosystems and culturally diverse peoples that are vital to our national identity.
The Vancouver Aquarium Marine Science Centre is ideally suited to build greater public awareness and scientific understanding of the Arctic: we have the audiences and we're at a unique intersection of science, conservation and engagement. We bridge the worlds of science, K-12 education, politics, resource management and the general public. And we have the animals and facilities to engage onsite and to conduct research that could not otherwise occur.
We do all the things one would expect from a world-class public aquarium: we have outstanding exhibits, school, children's and public programs, shows and a powerful online and social media presence. But we go much farther than that. We know that when it comes to discussions about the Arctic, we cannot separate the physical environment from the cultural, political, economic and social landscape. For example, a conversation about beluga populations must also be about food security, as well as social and cultural values. That means that it is important to engage Arctic communities, individuals and other entities in true, meaningful partnerships that benefit both our audiences and the North. It takes more effort, but we believe it is important in order to do the work we do.
Our Arctic programs are rooted in scientific research, whether studying beluga vocalizations and the impact of increased ship noise on communication, or conducting oceanographic sampling. At the same time, we incorporate Inuit Traditional Knowledge built over generations of direct observation and experience into the work we do and the stories we tell.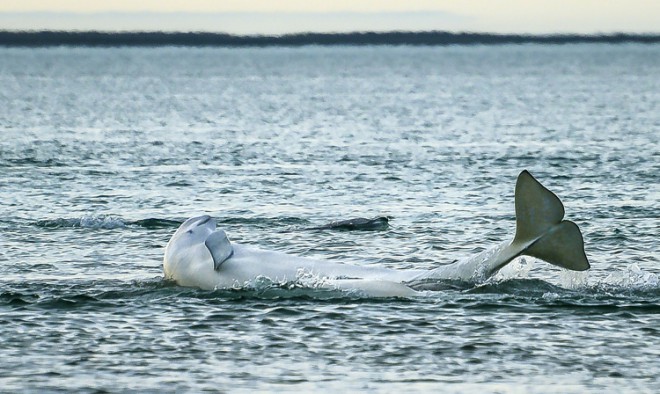 Finally, we conduct programs like Ikaarvik: Barriers to Bridges that run in partnership with Inuit communities and advance our scientific understanding of the Arctic while building real capacity among these communities to increase Inuit involvement in research and decision-making.
The Vancouver Aquarium Marine Science Centre is deeply engaged in Canada's Arctic and Arctic issues because of their importance to us all, and because we have the means to make a real difference in public and scientific understanding of this rapidly changing region of our country.
Learn more about our focus on Canada's Arctic and how you may help here.
Blog post by Eric Solomon, director of Arctic Connections at the Vancouver Aquarium Marine Science Centre.