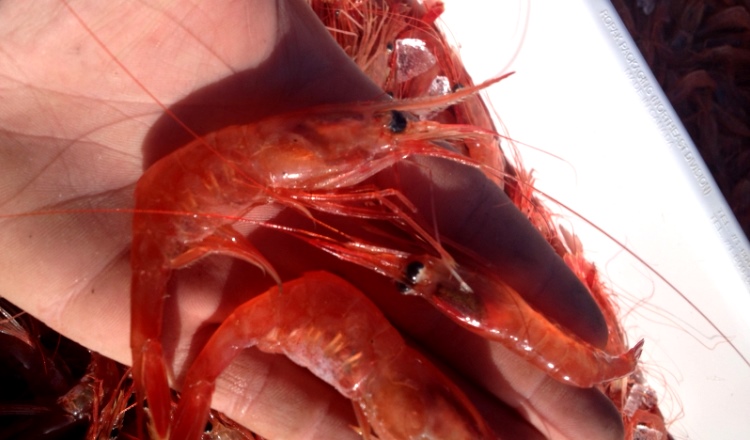 Trap-Caught Shrimp is a Smart Seafood Choice
Local, sustainable, and seasonal seafood options abound in Atlantic Canada. Last month, Vancouver Aquarium's Ocean Wise program, SeaChoice and the Ecology Action Centre joined together to release a new guide to Atlantic Canadian seafood. The Smart Seafood Choices Guide presents chefs, retailer and consumers with information about which fisheries use the most sustainable harvesting methods. The guide also provides a list of high quality and sustainable seafood that is available at different times of year. Seafood, like fresh produce, is often at the highest quality when it's in season.
Trap-caught shrimp from Chedabucto Bay, Nova Scotia, is one of the seasonal fisheries included in the Smart Seafood Choices Guide. The shrimp (Pandus borealis, or northern/pink shrimp) are caught using baited mesh traps, similar to lobster. The locally-made traps capture larger shrimp than trawled equivalents offering an alternative to the larger tropical farmed shrimp.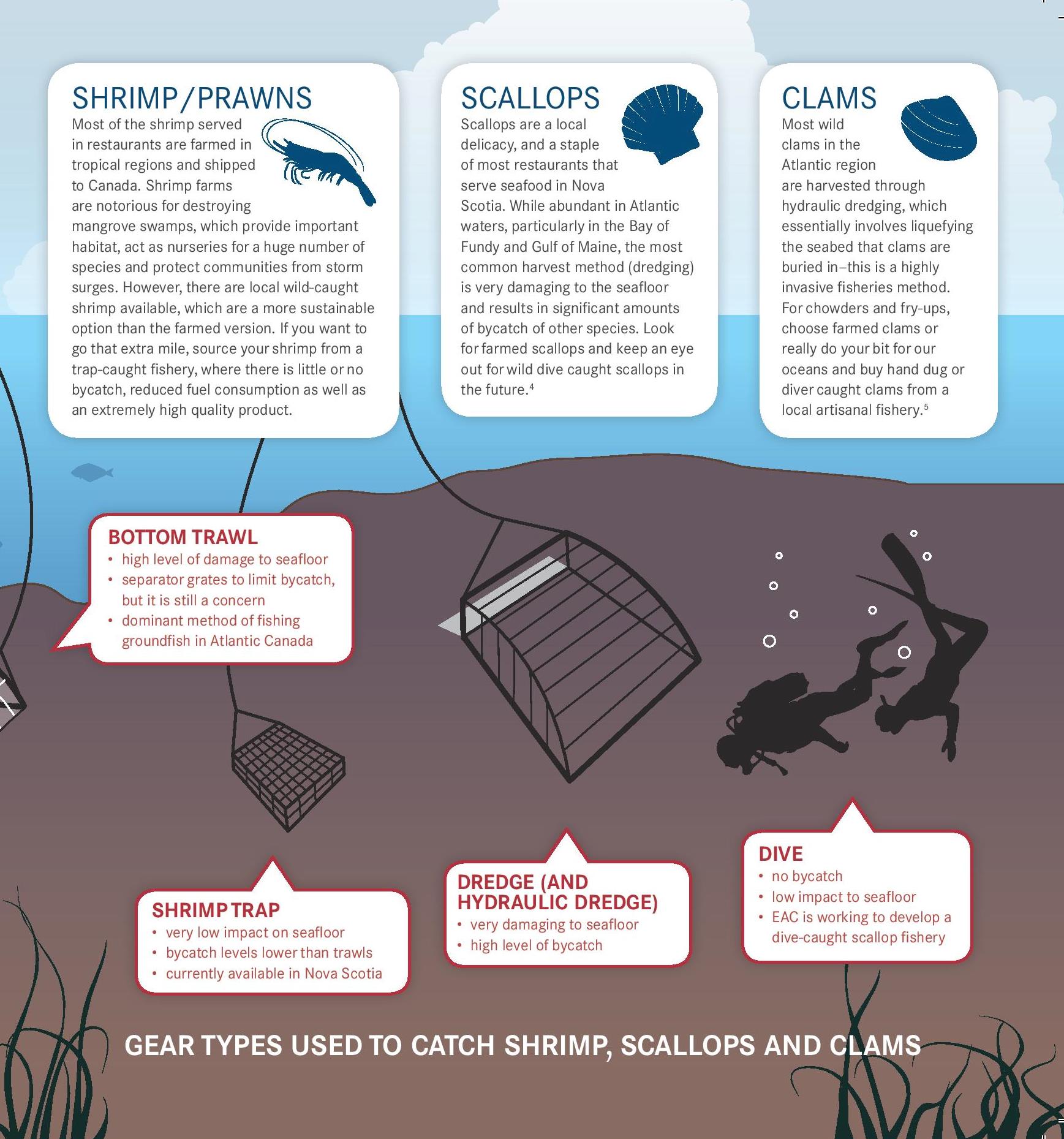 The shrimp traps are made specifically to be low impact and therefore do not damage sensitive seafloor habitats. As the shrimp are landed live, they can be delivered fresh to restaurants and retailers. Available seasonally from October through May, chefs and consumers are recognizing that Chedabucto Bay trap-caught shrimp are both a sustainable and a high quality shrimp option.
Trap-caught shrimp is also an important economic driver for Canso, Nova Scotia. Many Atlantic Canadian coastal communities are struggling to maintain their fishing traditions, and this small-scale fishery provides direct benefits to the community. An important component of sustainable fisheries is the prosperity of coastal communities, many of which have suffered because of the industrialization of fishing. Supporting this fishery, and some of the other seasonal fisheries outlined in Smart Seafood Choices Guide bolsters sustainable practices and fishing traditions that have been passed down through generations, as well as the health of our oceans.
Blog post submitted by Catharine Grant, marine policy and certification coordinator at the Ecology Action Centre, an east-coast based organization that promotes small-scale sustainable fisheries in the Atlantic region.