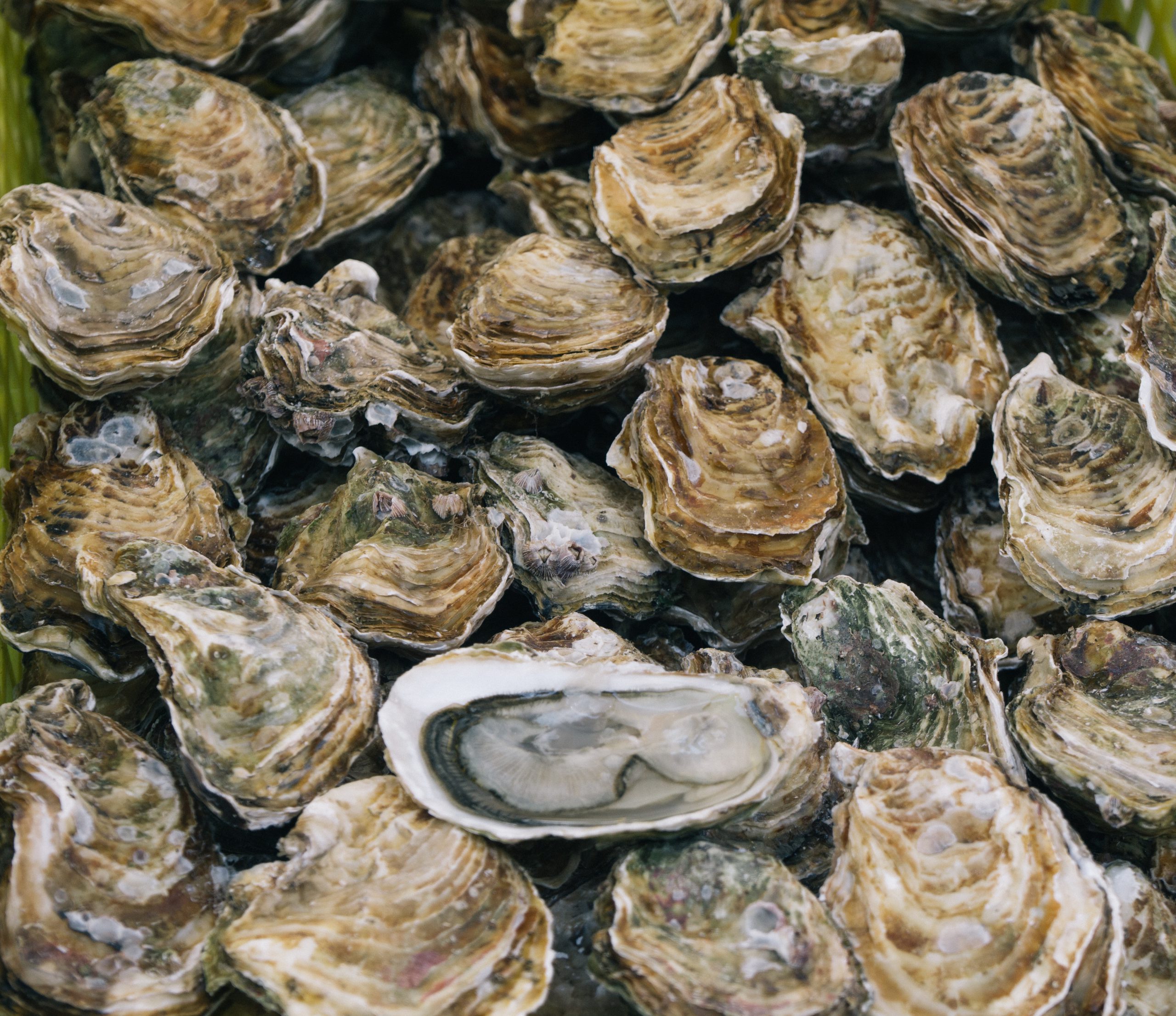 The Oyster Opportunity – with The Gino Macchio Foundation
Ocean Wise Seafood has partnered with The Gino Macchio Foundation, a New York-based not-for-profit with a solutions-driven approach to cleaning up the Great South Bay: oysters.  
Oysters naturally filter and clean the waters in which they are grown, a quality The Gino Macchio Foundation and Ocean Wise Seafood have identified as a natural solution to restoring habitats, supporting food and job security, and making sustainable seafood more accessible in the market.
Erika Bolliger, Accounts Coordinator for the Ocean Wise Seafood program, sat down with Ken Daly, Executive Director of The Gino Macchio Foundation, to discuss this partnership, goals for the program, and how sustainable oyster farming can be the solution to environmental restoration, food security, and economic stability.
Ocean Wise Seafood and The Gino Macchio Foundation
The Gino Macchio Foundation launched their not-for-profit in 2018, after the tragic loss of the Foundation's namesake, Gino Macchio. Inspired by Gino's passion for helping the oyster industry obtain sustainability, the Foundation committed to cleaning up the Great South Bay.
The Foundation has many ongoing projects designed to clean the waters of the Great South Bay: they are supporting small scale oyster farmers by providing access to oyster processing equipment, planting oysters in natural, protected oyster reefs, and supporting meaningful livelihoods for recovering  opioid addicts with their Put Recovery to Work oyster farming training program.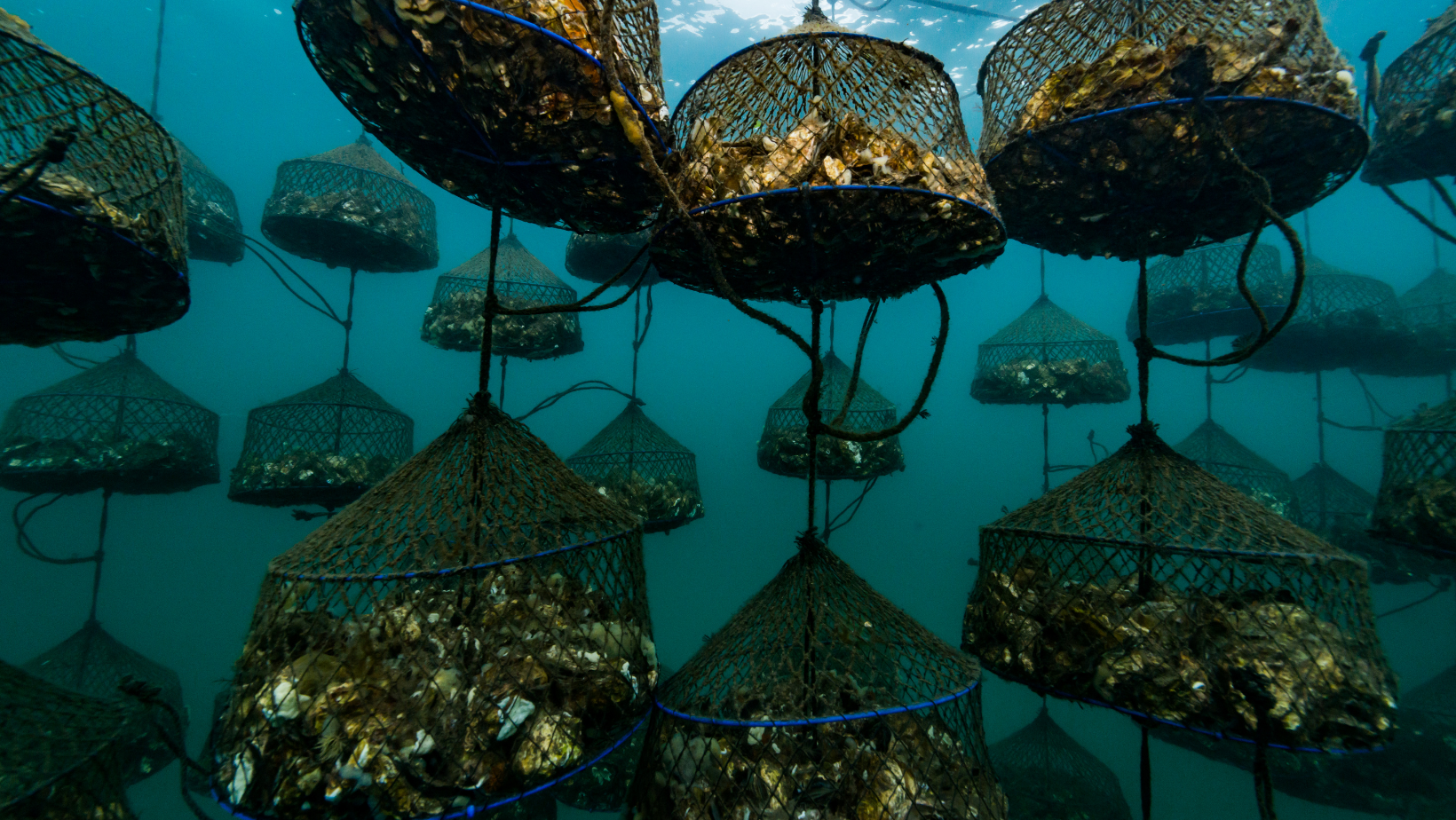 Why Oysters?
Restorative aquaculture is a method of farming seafood – such as oysters, clams, mussels, scallops, and seaweed – in a way that improves the quality of the habitat the farm is located in.
Bivalve shellfish like oysters, when farmed sustainably, have numerous ecosystem benefits, such as:
Filtering and cleaning the oceans as they grow
Removing excess nutrients from the environment
Offering a zero-input, complete protein source
Creating structure and habitat for other creatures to live

In fact, Ocean Wise Seafood created an entire cookbook, Cooking for Conservation, dedicated to restorative seafood recipes in an effort to encourage more home cooks to include these planet-friendly species on their plates. This book also helps to raise money for the Ocean Wise Seafood program and is available for purchase here.
To support restorative aquaculture, there must be both supply and demand for sustainably sourced oysters. Erika notes, "As the Gino Macchio Foundation is supporting more oyster farming, more efficient oyster farming, and more accessible oyster farming, [Ocean Wise Seafood] can then also support bringing that into the market and help create those access opportunities."
Scaling Up Sustainability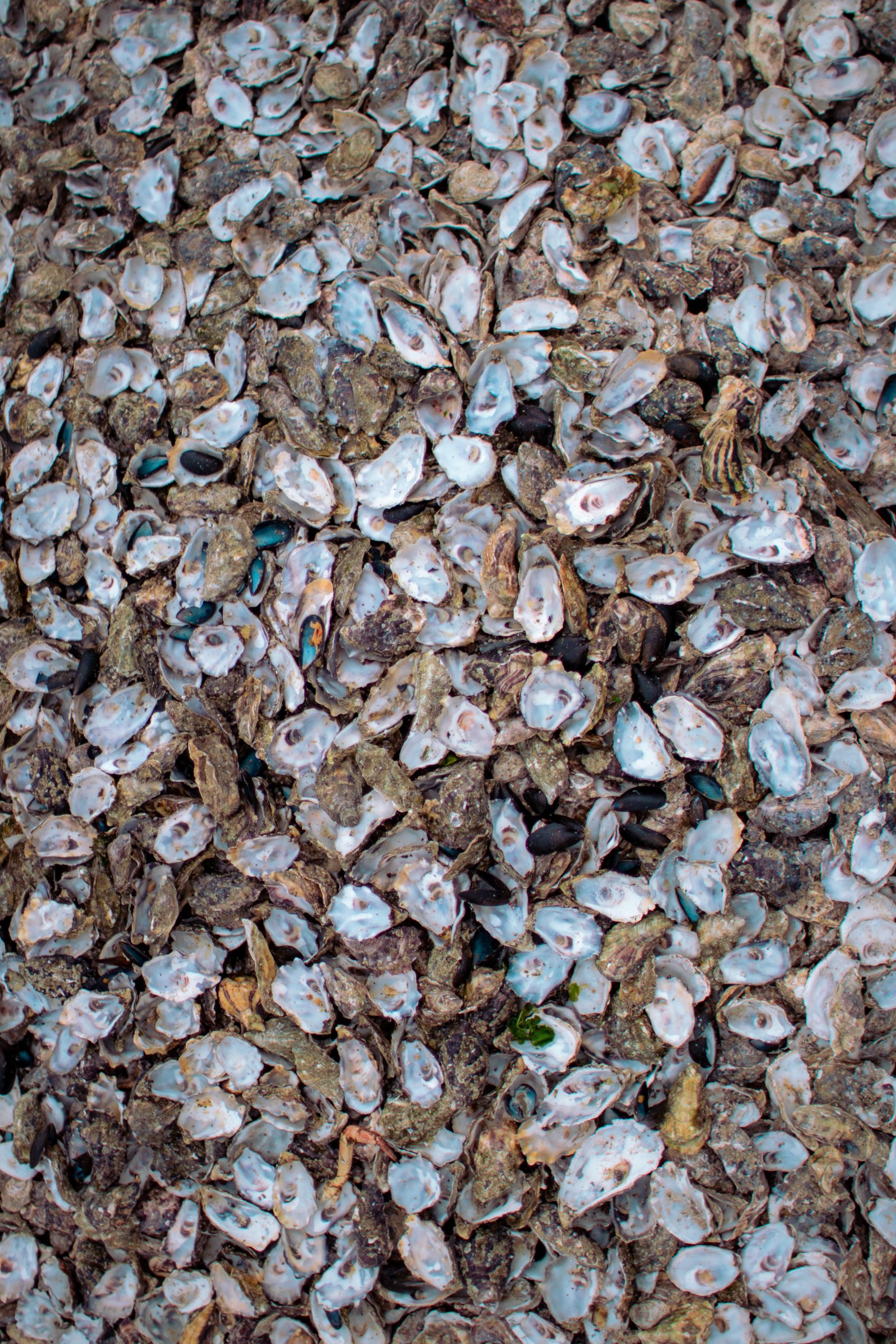 Few programs are looking to give away their secrets, but Ken Daly wants to do just that! In his vision, The Gino Macchio Foundation's tried-and-tested methodology could be adopted globally to support sustainable oyster production.
Ken explains that "a big and important push of what we're doing is sustainability, and the reason we want the sustainability as these programs unfold: they're all scalable. So everything we design can be scaled up or down depending on the size of the oyster farming operation, the scope, the distance, the water body, and one of our dreams is one day to just have this as a package-able solution and distributed worldwide let everybody have access to the idea."
Their program utilizes an oyster processing trailer, oyster boat, oyster station, and mini barge to more efficiently harvest, process, and transport fresh oysters for the market.
They are also hoping to grow one million oysters in the Great South Bay, and have committed to planting one oyster in a natural, protected oyster reef for every oyster that is taken out for harvest.
To make a greater impact and generate the demand necessary to drive investment in oyster production, The Gino Macchio Foundation reached out to Ocean Wise Seafood as their partner to offer trusted, third-party verification of their sustainability practices, and to support market connections within the restaurant industry.
Ken says, "If we could make the leap to where restaurants create the sustainability-need for the oysters it'll go along way in providing power to the oyster farmer to grow more oysters. So to me, I'm excited that Ocean Wise, with all our efforts, will get local restaurants to understand the need for sustainability."
Bringing Sustainable Oysters to Market
It is estimated that the majority (68%) of seafood in the United States is consumed outside of the home, i.e. in restaurants. This is likely to have changed since the COVID-19 pandemic, but restaurants and food services will continue to be an important place for consumers to enjoy and learn about seafood as the industry recovers.
Over the last 15 years, Ocean Wise Seafood has worked closely with all types of businesses and organizations along the seafood supply chain – including producers, processors, distributors, and food services. But demand for sustainable seafood is driven by consumers, and consumer seafood preferences are often driven by chefs.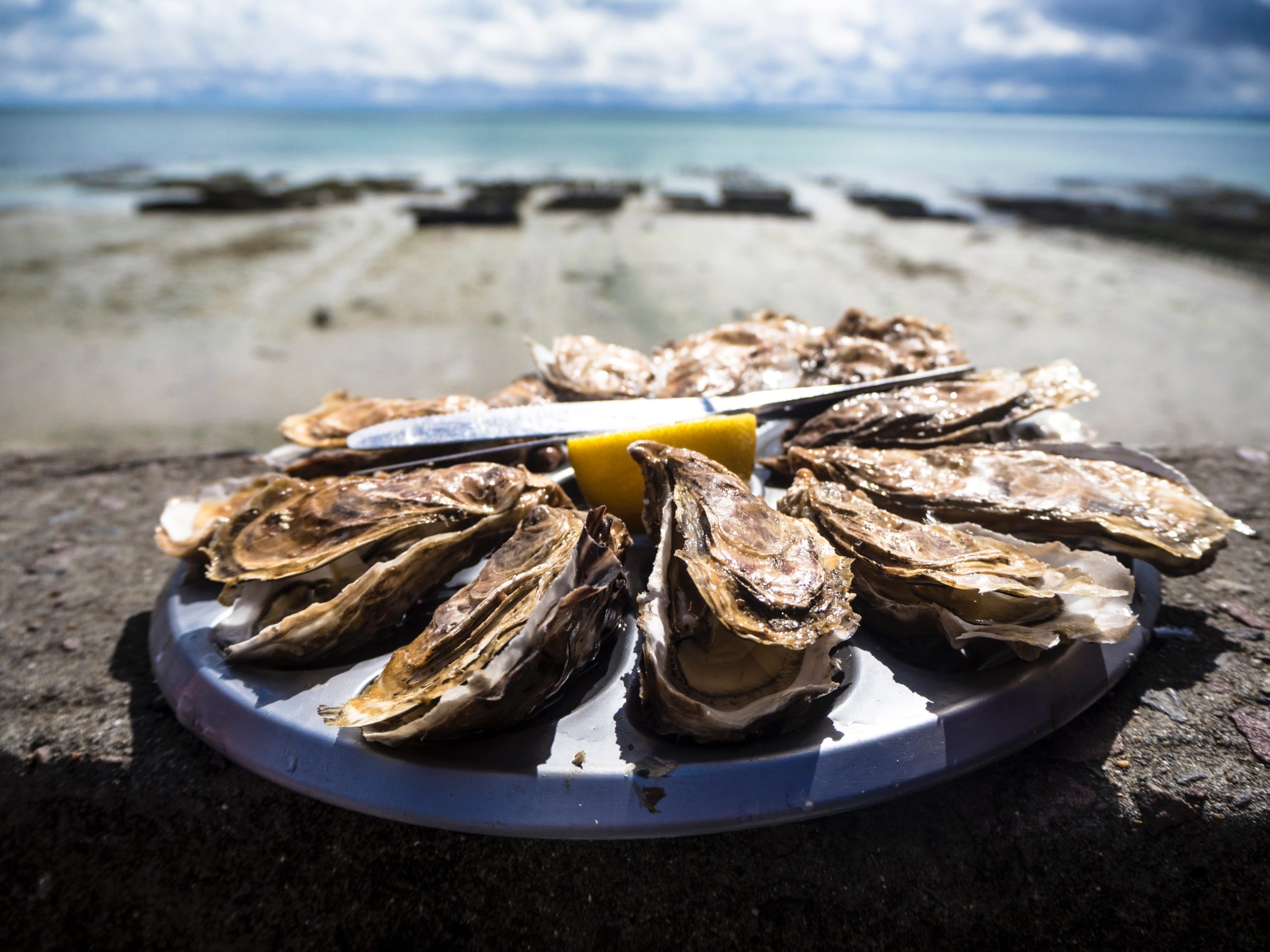 Erika explains that "our program is trying to help chefs tell their food stories to their customers and to be able to say 'hey this seafood you've chosen it actually has a really positive impact on the water and here's all the reasons why'. But even before that, sometimes it takes being able to help you and the oyster producers tell that story to the chefs to get them on board. We hope to be a really helpful link around every step of the supply chain."
Therefore, Ocean Wise Seafood plays an important role in supporting ocean conservation and small-scale oyster farmers by working with The Gino Macchio Foundation to foster demand within local markets.
As Ken says, "It almost sounds counterproductive, but if we can create a large demand [for oysters] we can – instead of hurting nature – in this particular case, we can actually help it… To me, this is a world changer, it's a true world changer."
Erika hopes that Ocean Wise Seafood's partnership with The Gino Macchio foundation will "leave the oceans much cleaner, we will leave people much healthier and much more food- and economically-secure."
When you choose Ocean Wise recommended seafood, and especially sustainable, restorative species like oysters, you are supporting oyster farmers and are contributing to the improvement of our oceans, lakes, and rivers.
To learn more about The Gino Macchio Foundation visit their website or follow them on Instagram @ginomacchiofoundation.
If you are interested in partnering with the Ocean Wise Seafood program, fill out an inquiry form and our team will get in touch to chat about the opportunity!
---
Aquablog written by Erika Bolliger, Ocean Wise Seafood Accounts Coordinator from interview with Ken Daly, Executive Director of The Gino Macchio Foundation in January 2021. Excerpts have been edited to be more concise for the purpose of the blog.