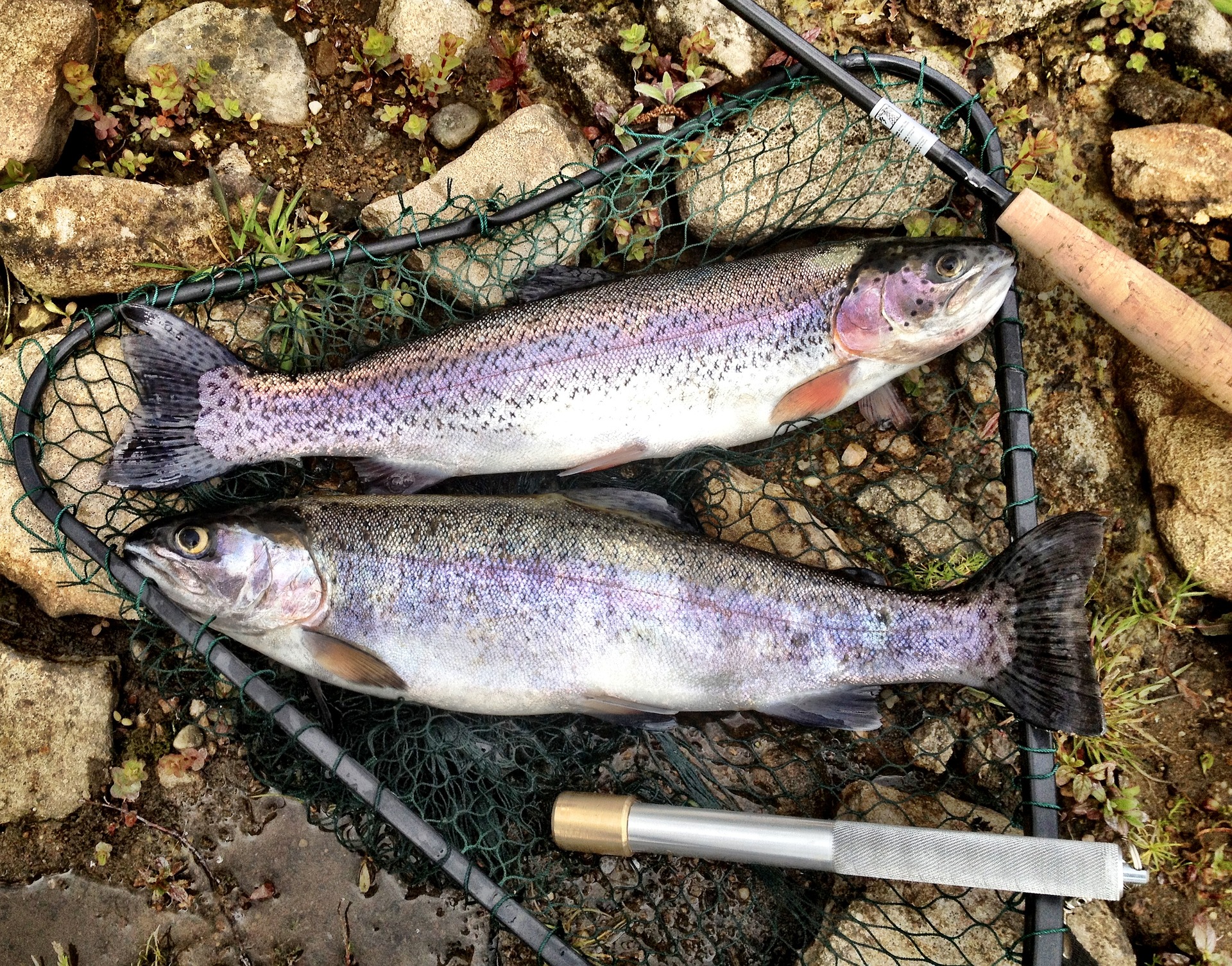 The Launch of the First Ocean Wise Ontario Seafood Guide is Here Just in Time
As fall creeps in and the leaves begin to turn, you may be wondering – how can I keep up that summer health kick, even as the peach trees empty in Niagara and the Okanagan? Because you are on the Aquablog, it is clear you are wondering about sustainability, too. But how will you know which seafood is a sustainable choice? Weighing the options can be a daunting task.
Ocean Wise has done the math for you. You can be confident that you are choosing sustainably sourced fish from the Great Lakes when you see the Ocean Wise symbol on the menu and at your local fish counter. Check out the new Ocean Wise Ontario Seafood Guide on our website here, and see how you can shop locally and sustainably. But, there's more – what are the benefits of choosing sustainable Ocean Wise options?
You are supporting local fisheries, farms and businesses. Having these fisheries in neighbourhoods you know allows for greater transparency. First Ontario Shrimp, run by the Cocchio family, brings Pacific Whiteleg Shrimp to your table without pesticides, hormones, or antibiotics. This small farm has taken on an important task, as shrimp is North America's favourite seafood by weight.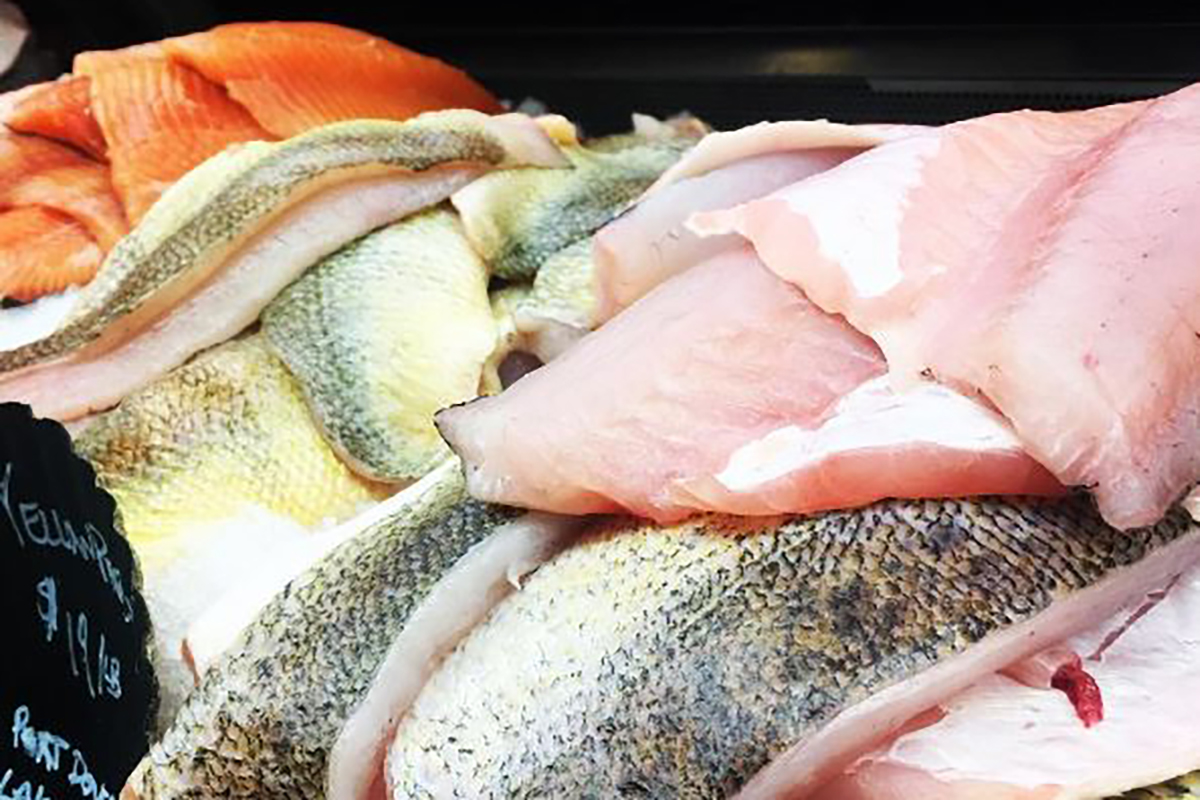 In colder waters of Lake Huron, off the shores of Manitoulin Island, Great Lakes Whitefish are caught, frozen, and packed on the same day by the fifth-generation, family-owned Purvis Fisheries. Their dock-side plant provides the ability to process catch immediately after each boat unloads, retaining as much freshness as possible. Wild Lake Whitefish are an excellent source of Omega-3 fatty acids, as well as a great source of protein.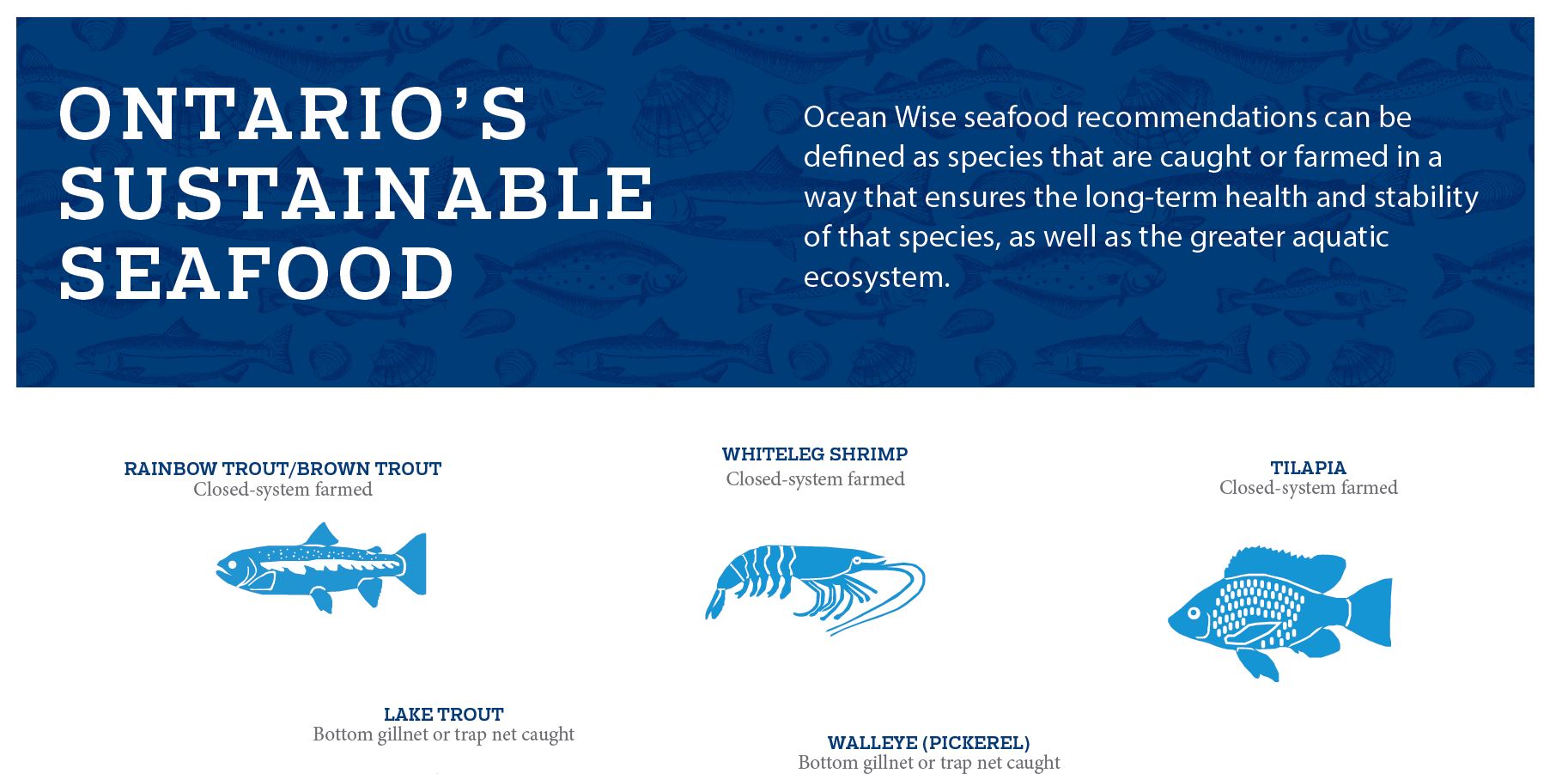 But the future of the Great Lakes also lies in the hands of aquaculture farms. Planet Shrimp has scaled up their operation, and boasts Shrimp tanks stacked seven high. The site once hosted a tobacco plant, but is now home to a massive scale Recirculating Aquaculture System. Each tank has clean water that is recycled and passed through several filters at fixed intervals to destroy harmful bacteria. Escapes are almost impossible as the system is closed, and the shrimp are ill suited to the Great Lake temperatures (with their tanks being kept at a balmy 28 degrees).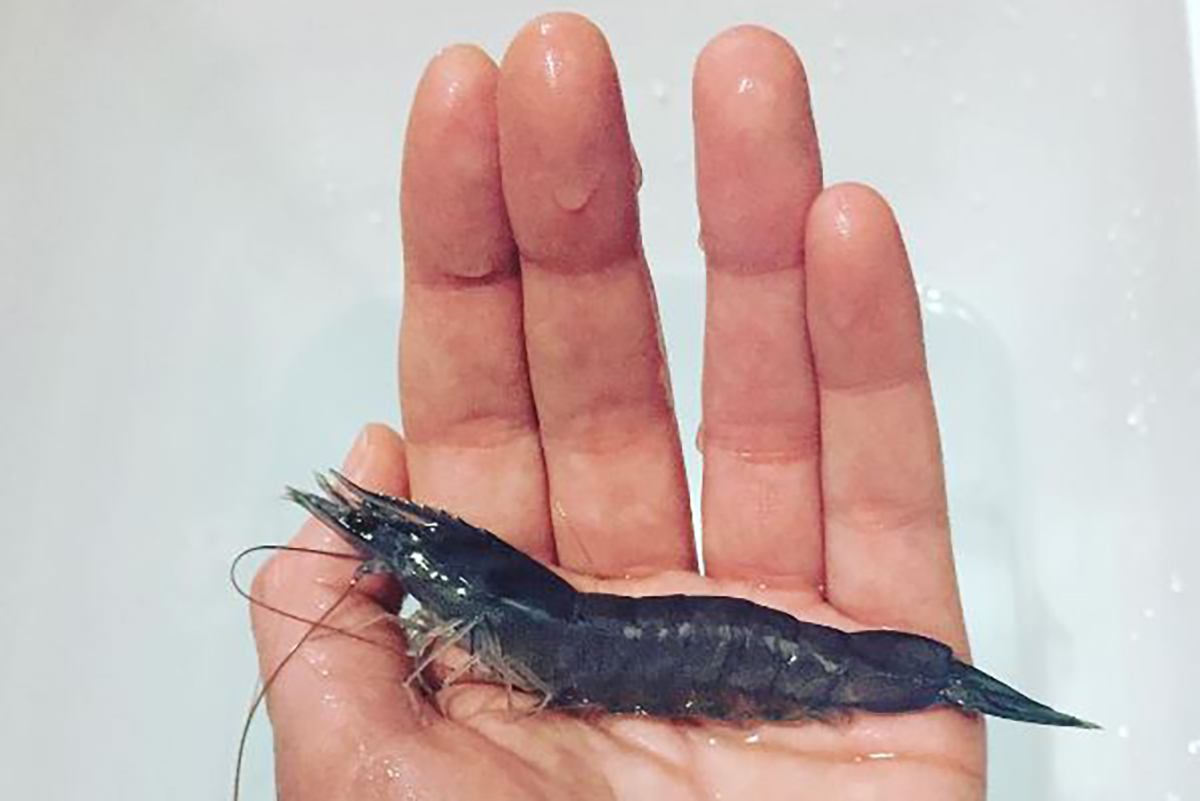 From the smallest Lake Superior Smelt to the biggest Lake Erie Pickerel, the great lakes fisheries generate a whopping 65 million pounds of fish each year. And that number does factor in the seafood produced in aquaculture. Ocean Wise has been working tirelessly to increase interest and access to sustainable local options being produced in Ontario and we are thrilled to finally have this guide as a tool to educate consumers.
This guide was created by Jesse Hetherington for a placement she completed with Ocean Wise through the Environmental Visual Communications program, a joint effort between Fleming College and the Royal Ontario Museum.
Overfishing is a major threat to our oceans. With thousands of Ocean Wise seafood partner locations across Canada, Ocean Wise makes it easy for consumers to choose sustainable seafood for the long-term health of our oceans. The Ocean Wise symbol next to a seafood item is our assurance of an ocean-friendly seafood choice. www.ocean.org/seafood