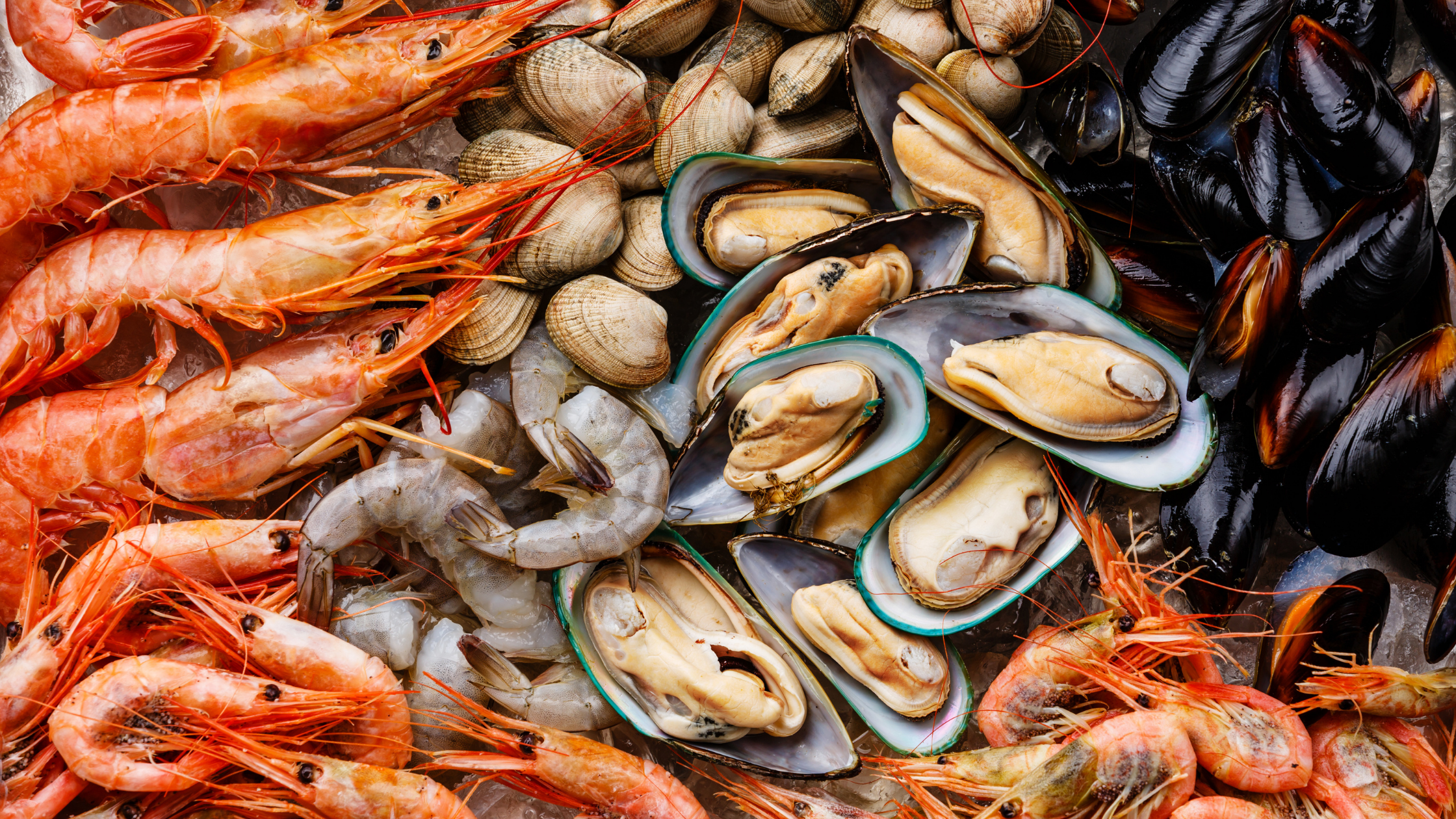 Sustainable Seafood in Quebec? YES!
Buying local and sustainable seafood is important to you!?
Look no further, because Ocean Wise Seafood recommends local species from Quebec! At the grocery store or at the fish market, it is often difficult to know which species are considered environmentally friendly. So to make your life easier, this blog features several sustainable seafood products from the Quebec region. You can also refer to our list of recommended species from around the world to find other species that are sustainable near you.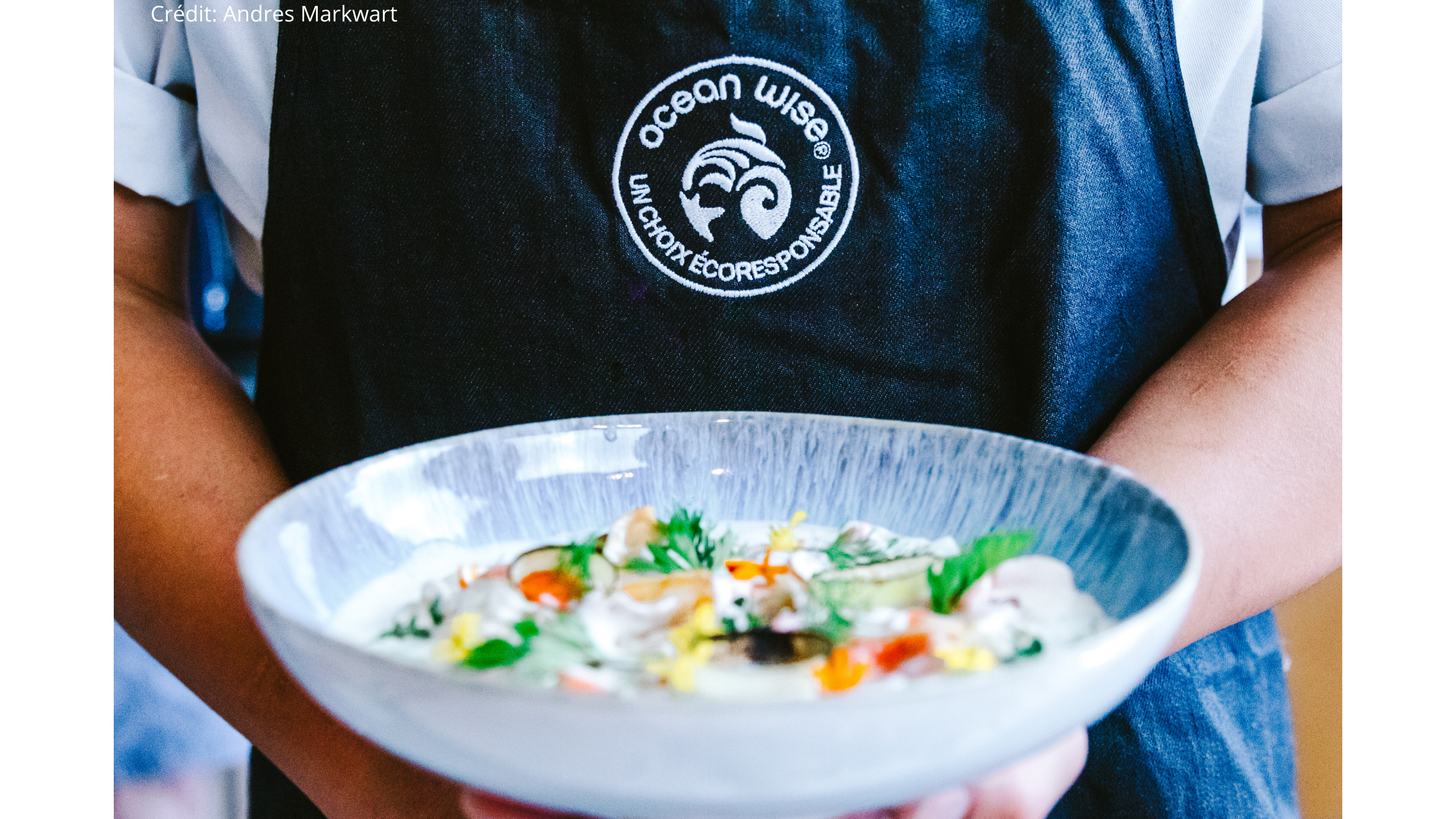 Benefits of local sustainable seafood:
Support local fishermen and promote a greener economy.
Enjoy a fresher, higher quality product.
Reduce environmental impacts of transporting and preserving catch.
More transparency in the supply chain so you know where your seafood comes from.
Increase local resource management and protect the health of your waters.
There are many forms of sustainable fishing and aquaculture methods. Our recommendations are based on species that are caught or farmed in a way that ensures the long-term health and stability of that species, as well as the greater aquatic ecosystem.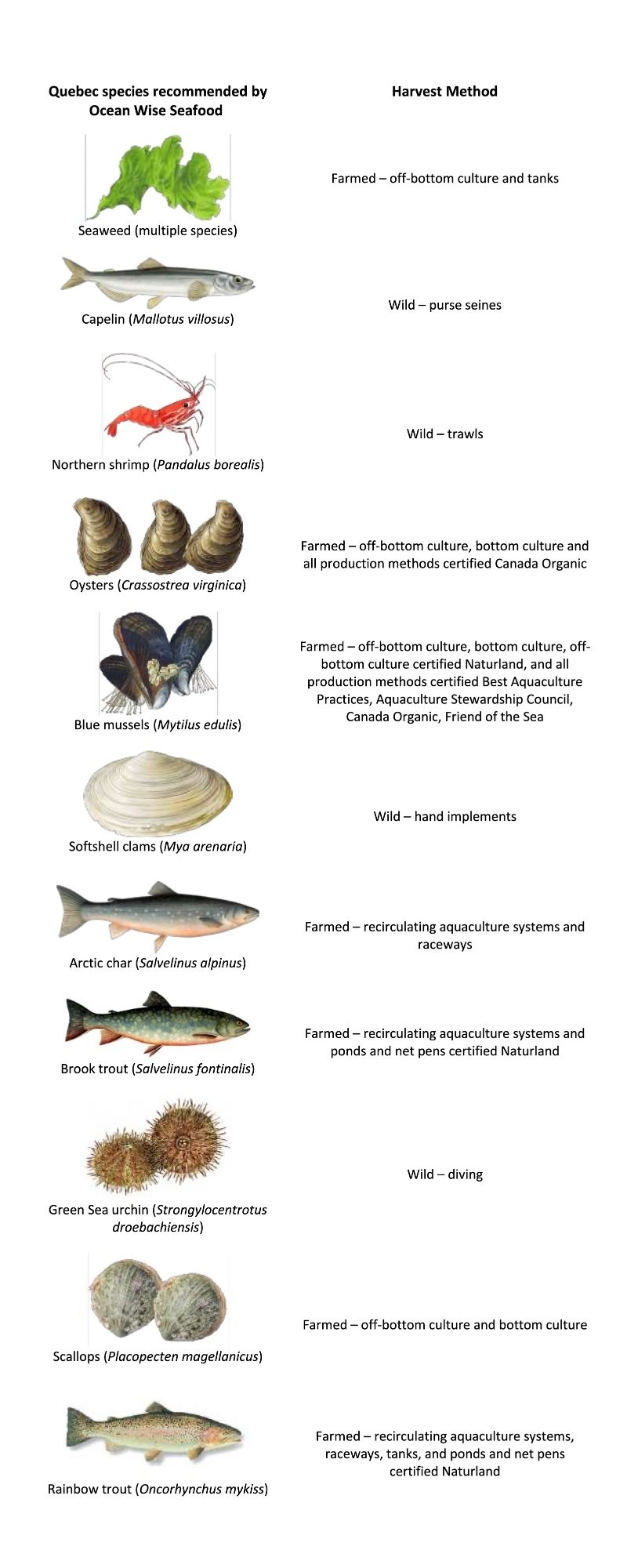 Note that all seafood (except eels) farmed by recirculating aquaculture systems, are recommended by Ocean Wise Seafood.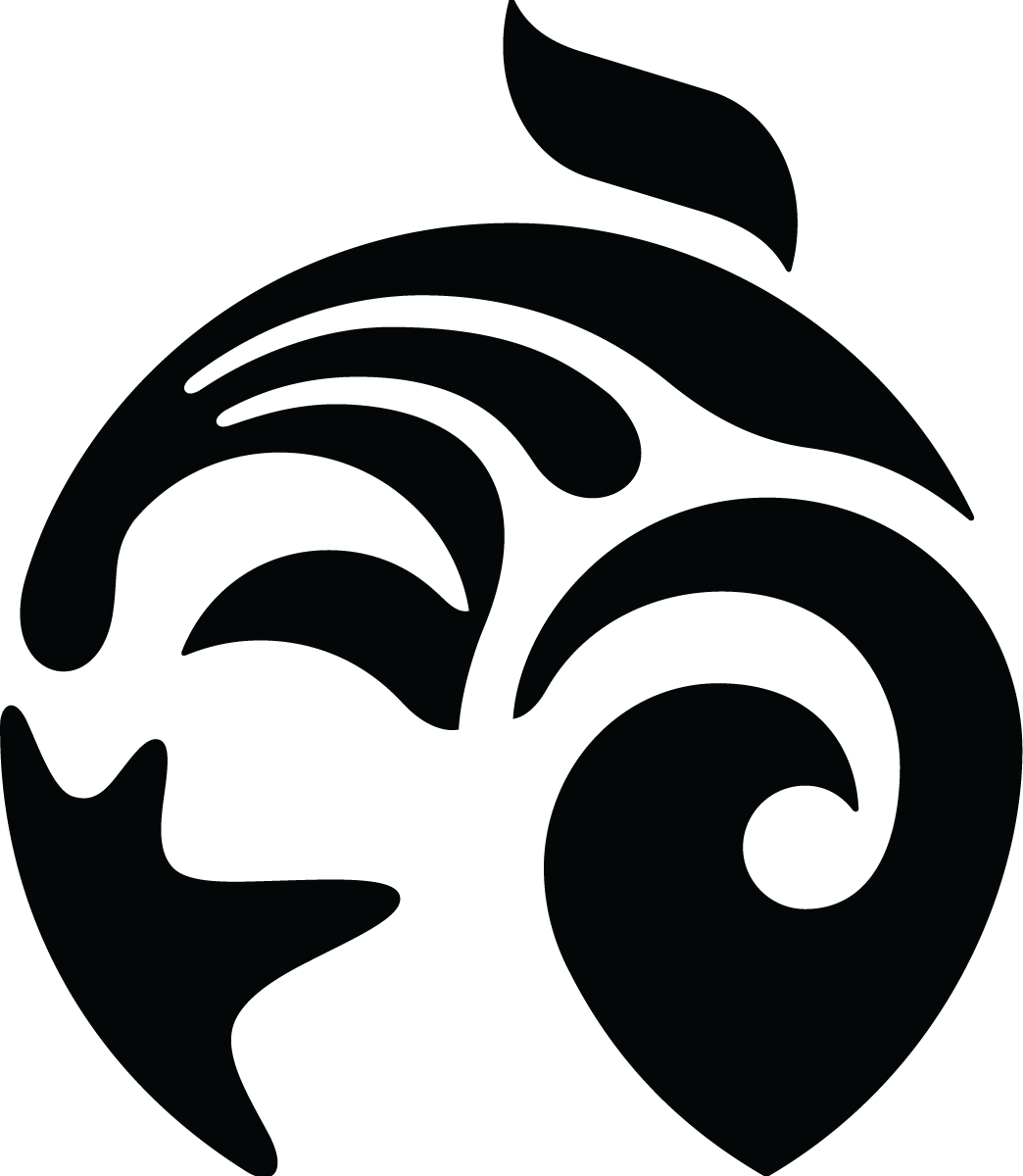 So the next time you're shopping for seafood, consider buying local, sustainable species recommended by Ocean Wise Seafood! Take a look at our partner map, to find restaurants, suppliers and retailers that carry Ocean Wise products. To easily identify the recommended species, find the Ocean Wise Seafood brand (logo, fish symbol, etc.) next to a seafood product, because that means it is an ocean-friendly choice.
Ask your favorite producers and fishmongers: "Are you part of the Ocean Wise Seafood family?" because it's easy to join us and move the sustainable seafood movement forward, all together!
Its actions like buying local and sustainable that reduce our ecological footprint and help us protect our oceans for future generations!
---
This blog was written by Nadia Dalili, Ocean Wise Seafood Outreach Assistant, Quebec.
[Photo 1] Credit: Andres Markwart
[Photo 2] Credit: Species pictures from Seafood Watch