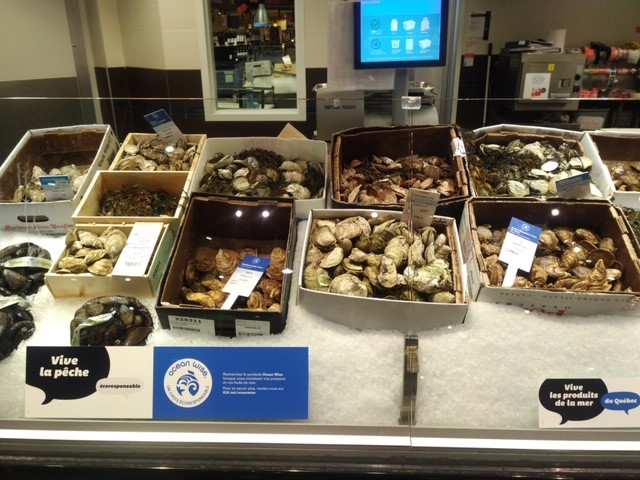 Sustainable Seafood Arrives Coast-to-Coast in Canada

Sobeys Expands Partnership with Ocean Wise Seafood Program across Canada
The Ocean Wise Seafood Program, which began with a single Vancouver restaurant partner in January 2005, now boasts more than 750 partners including retailers, restaurants, and seafood suppliers. This October, almost 200 more Sobeys Inc. retail outlets in Ontario and the Maritimes will become program participants. Adding to the hundreds of Sobeys Inc. stores that are already program participants, Sobeys is now one of the Ocean Wise Seafood Program's most influential national partners.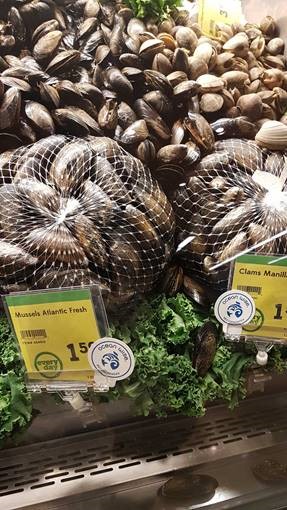 As Canada's second-largest food retailer, Sobeys Inc. partnership with the Ocean Wise Seafood Program now includes stores under the banner of Sobeys, Safeway, IGA, Thrifty Foods, Urban Fresh, IGA Extra, IGA des Sources, Marchés Bonichoix, Marchés Tradition,  Marchés Rachele-Béry and represents just under 1,000 locations across the country. Through identifying sustainable seafood products with the Ocean Wise logo, promoting those products in flyers and training their staff to respond to consumer questions, Sobeys will now be better able to help Canadian families coast-to-coast make sustainable seafood purchases.
"Sobeys commitment to prioritize Ocean Wise's sustainability standards, and clearly label all recommended products, will allow consumers to make the best choices," says Sophika Kostyniuk, Manager of the Ocean Wise Seafood Program. "When someone sees the Ocean Wise symbol next to a seafood item in a freezer, on a shelf, or in the fresh display case, they can feel confident that they are making a purchase that will help ensure the long-term health of our oceans."
By growing their partnership with the Ocean Wise Seafood Program, Sobeys is taking meaningful steps forward to create a more sustainable shopping experience; Showing Canadian consumers that they are willing to "walk the talk" and take action to show they care about sustainably sourcing the seafood products they sell.
"The world's oceans are facing serious challenges from overfishing, climate change, pollution and development. The Ocean Wise symbol on items in our stores empowers our customers to easily identify and choose products that help to ensure the health of our oceans," says Vittoria Varalli, Vice President of Sustainability, "Our customers have told us that the sustainable harvesting of seafood is important to them. That's why, we're proud to grow our partnership with the Ocean Wise Seafood Program and take meaningful steps toward a more sustainable future for Canadians and their families."
The Ocean Wise Seafood Program was founded on the West Coast in 2005 and in fewer than 15 years it has become a national program with partners from coast to coast to coast who operate in both official languages. Each of these partners, while diverse in their place within the national seafood market as they represent businesses who deal with seafood from ocean to table, share a common desire to assist in the effort to ensure that ocean life will be abundant for future generations.
The Ocean Wise team customizes their support for each program partner, providing them with the most current scientific information so they can make ocean-friendly sustainable seafood purchasing decisions. In turn, partners identify the products they sell with the Ocean Wise symbol when they meet Ocean Wise criteria. While partners are not required to provide only Ocean Wise seafood choices, the program's ultimate goal is to observe year over year improvement in product sourcing, with some partners becoming 100 percent Ocean Wise.
Sustainable seafood can be defined as species that are caught or farmed in ways that ensure the long-term health and stability of that species, as well as the greater marine ecosystem. Sustainable fishing and aquaculture practices include:
Harvesting that ensures healthy and resilient stocks,
Effective and adaptive management, and
Limited negative impacts on habitats and other species.